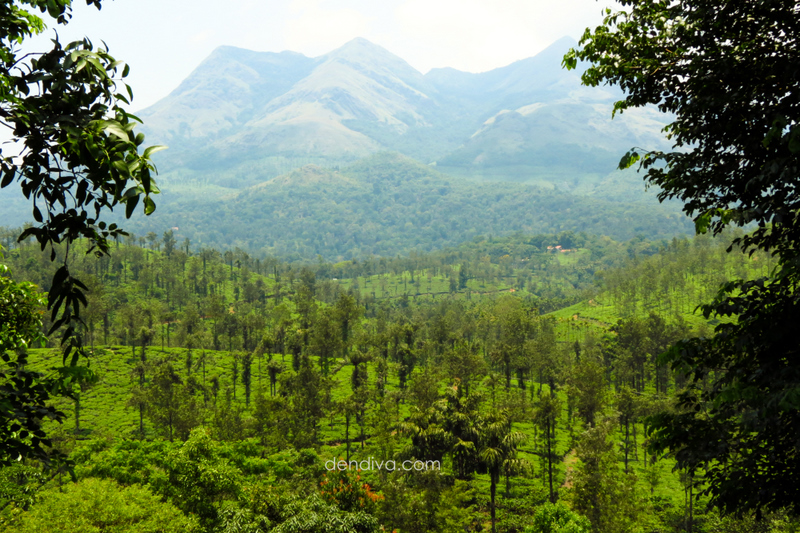 This was kind of a last minute planned trip, normally we plan months ahead before any travel. But this time it was merely 8-10 days before our travel. Me and hubby traveled a lot before having our daughter and since 2- 2.5 years we didn't travel much. This time thought to have a long road trip .It was first time travel as a family after our daughter was born so we were having mixed emotions, thrilled for the long travel, concerned regarding baby's health during travel and really excited to have few days away from normal routine work & spend midst nature.
So we finalized on Wayanad, its our 4th trip to Kerala. Every time we visit Kerala we stay at one place and enjoy it there rather than trying to cover 2-3 places in a trip. We read some blogs n posts regarding road and driving conditions. And everyone has mentioned the road is in good condition and you pass through some amazing scenery too. So day of the trip came and we started early in morning. Won't go on with every details, just that it took us 8-9 hours for complete the journey including 2 pit stops of around 2 hrs.
First we stayed at Green Planet Plantation (read my review in TripAdvisor)resort for a day. Whole day we relaxed after the long journey and to our surprise it started raining in evening. After a dry n hot weather in Bangalore it was a welcome scene. We relaxed in lap of  nature with cool breeze blowing. Oh did I mention our room balcony had a view of Chembra Peak,it was utter bliss for me. We enjoyed the relaxing environment and our tiredness was gone
. Next day we spent time idlying around and at lunch time we left for our next accommodation.
We then stayed at Four Seasons Homestay (read my review in TripAdvisor). Its right in middle of town and the home was so pretty and quaint. We loved the stay and I personally loved just sitting in the balcony sitting area (normally found in any typical Kerala home), and just watch greenery around me. Our family really had a nice time and we just relaxed mostly. On 3rd day we covered some usual tourist spots which was easily accessible with the baby around. We visited Banasura Sagar Dam, Pookode Lake and a view point. The highlight for the day was being at view point, where we could see the peaks and valley. And suddenly the weather was so cloudy with cold winds blowing and mist in hills. It was a sight to see. But we had to hurry back as we feared it was about to rain soon.
Then on 4th day we started for home after having a yummy breakfast prepared by our hosts. On the way Hubby had a hunch that our one of the car tyres was punctured (tubeless tires not easy to know). So we spent some time showing it to a local mechanic and luckily it was alright. So we began our journey and today's highlight was spotting deer and peacocks on the jungle roads (there is a stretch of 30-40 km) on jungle roads and its a NH, roads in excellent condition with greenery all around.
So that's the end of our trip,we have more places to visit in Kerala. We are taking one at a time :-). I simple love being there and all the places I have visited didn't fail to amaze me. So hope to go on a trip soon.
Check out our trip photos in my Flickr Album
Additional Info : Road condition from Bangalore to Wayanad is good overall. Take a pit stop at Mysore (which is a midway). Many restaurants with toilets available in the way (mostly within bangalore – mysore, after Mysore you won't find much good ones i.e)