A very unique and never ending trend is Sarees. The most old and beautiful outfit of India Saree. All women irrespective of their age love wearing sarees as for the young generation it becomes an excitement thing for them as to try new outfits and for the older generation it has always been their outfits as in the older times there was no other type of outfit other than sarees and the older people prefer so as it is the most comfortable outfit for them.
Designer sarees
Now as we move on to Designer Sarees they are generally worn in parties or functions. They cannot be worn daily but as we say all beautiful and unique things can be seen or worn once in a blue moon. These sarees are expensive but are worth the price. These sarees have heavy work of laces and decorative stones and thus are very heavy. Some designer sarees are so heavy to wear that people specially pay for their weight. With these sarees come matching jewelry like necklaces, brooches, earrings, rings and many more things. Now-a-days it has become a trend to wear these designer sarees in parties.
Cocktail sarees
Sarees designed for these parties come in various materials like net, velvet, poplin, and many more types of cloths. These sarees generally have a big border and rest part is plain and with very light design. Sarees in mirror work are also available.Thus as to suit the theme of wedding functions or theme for cocktail parties. Saree's has very beautiful embroidery and a lot of work on it so as to look it's best. Rather than wearing short dresses and gowns in parties designer sarees are better as they have a rich look and something new and exciting is worn by the youngsters who are always in search of their new look.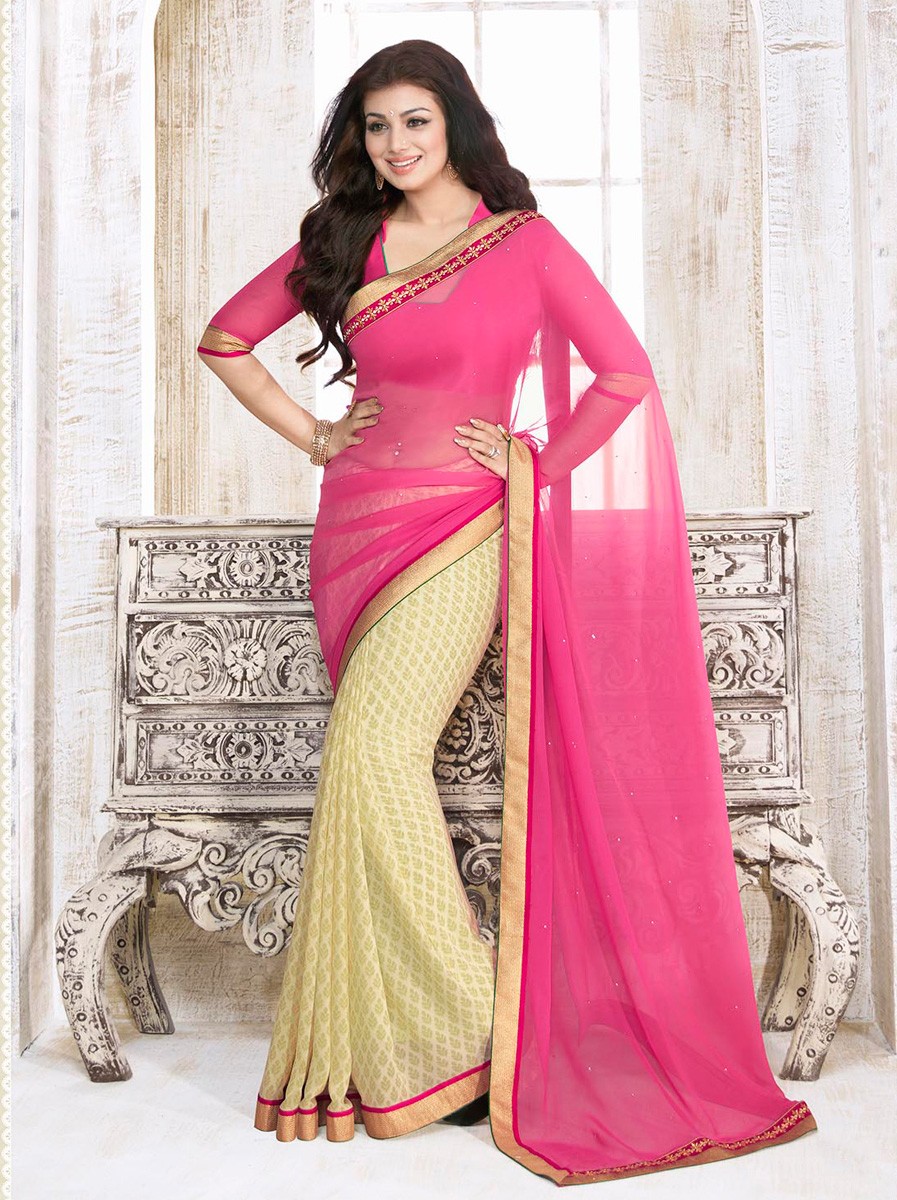 Bollywood sarees
Saree have become so popular that even actresses prefer wearing a saree in a promotional event or a party. This also shows that Indian dressing is much better than foreign dressing as many sarees every year are exported to other countries as even there has become a trend. Those people love wearing sarees as they have never in their life experienced something new. Sarees have different draping styles so it becomes very interesting to wear the same clothes in a different style every time.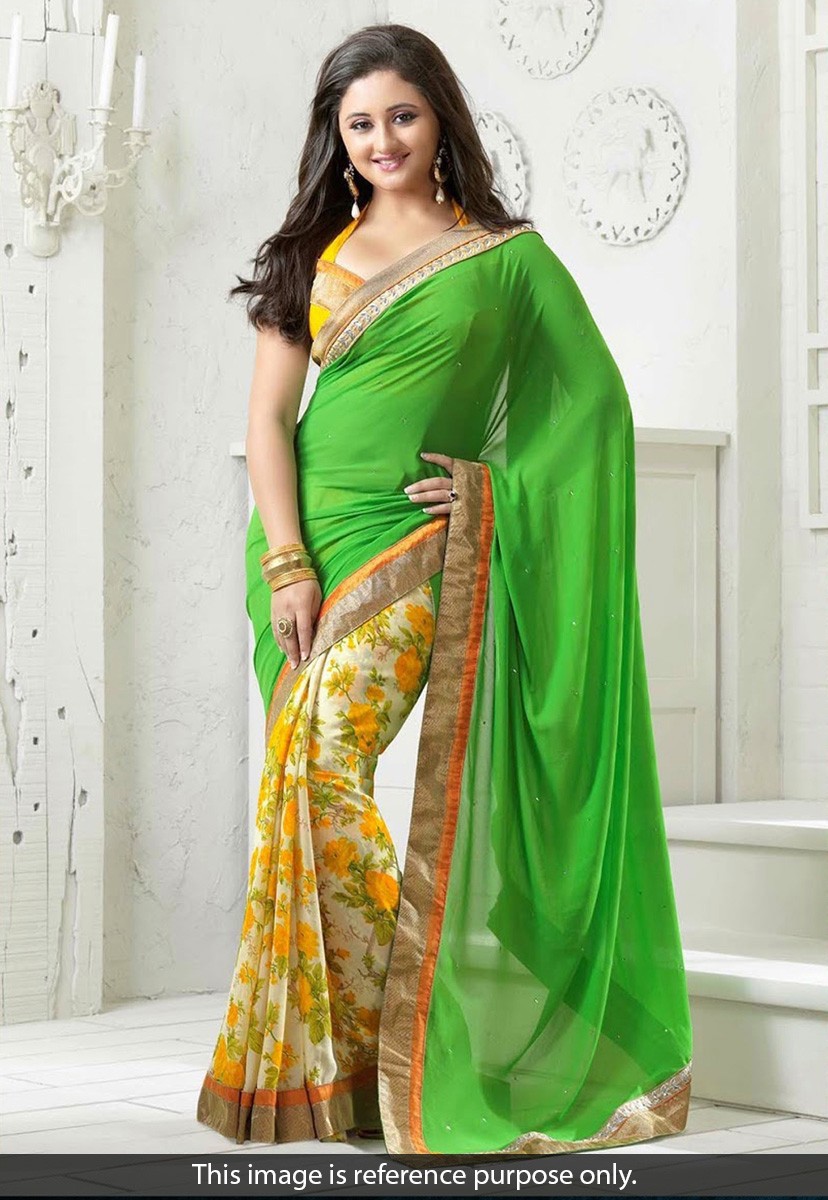 Half sarees
Designer half sarees are readily available with blouse pieces in shops as no need to go and search for blouse pieces to match the saree. These sarees are indeed very pretty and women look stunning in these outfits. Once you learn the way of drapping saree's you look ten times more beautiful than you actually are and this itself is an art.
It is an age old tradition in India to wear saree's in households or functions. It also preserves the Indian culture which is deteriorating day by day. Saree's are a trend and fashion which will never fade away even if our country is modernizing in all ways and means. As it is said 'some things never change' and this truly applies to this fashion or trend of saree's.