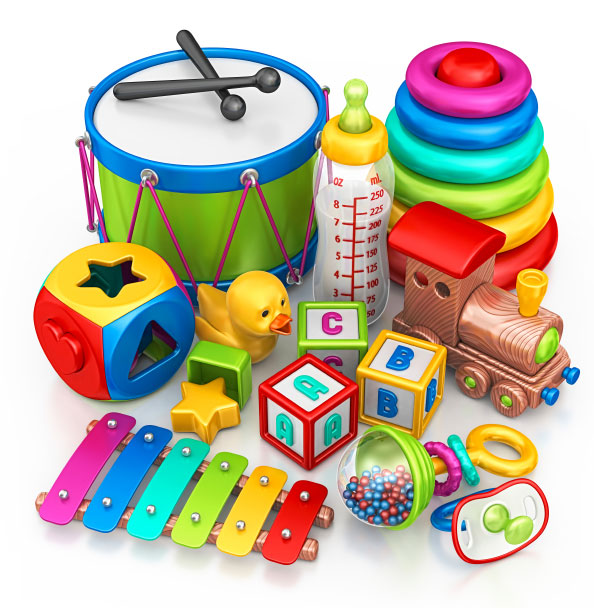 Buying a toy feels great for your loved ones but what to do when they have outgrown them, which is quite fast and then it becomes a pain point (unless you are planning to save all the toys of your kids!! ) . You have to pass it on within your family or donate it. But then sometimes you don't get the right person to give it on to. Disposing them off gets a really big task as some of the toys take a lot of space and there is no point storing it, if your child is't playing with it. So now a days Online Toy Rental Library comes to help those parents. It is really practical as you rent the toys for few months and can choose from variety of toys available. And then give it back and get something else. Your kid gets so many options and you can change them from time to time so they aren't bored.
Today I will be listing here few online Toy Rental Sites, but please note that I have no experience in any of the sites yet. I was just searching for a good toy renting online library and got a bunch, so thought to share it. I am not promoting any of the mentioned sites nor they are paid ads. And please judge yourself before buying from any of them, I won't be responsible for that. Just thought to make the disclaimer clear
Some of the common features I found on these sites are
Categorization –  By age group
Sanitization of Toys- Yes before each delivery
Doorstep Delivery – Yes
Refundable Deposit Amount- Varies according to plan you choose
Working in – Cities like Bangalore, Hyderabad, Pune, Gurgaon and more
1 ) Toys-on-rent
One time Registration – Rs.500. There are 3 plans you can choose from. The price ranges from Rs.400- Rs.4350 (depending on the number of toys and months you want to keep).
2) Rentoys
Flat Rs.1000 deposit for all plans. There are 4 plans (including a trial). Price varies from Rs.149 – Rs. 749 (depending on the number of toys and months you want to keep).
3) Rentotoy
Choose from 3 rental plans with price varying from Rs. 449 to Rs. 749 (depending on the number of toys and months you want to keep).
4) Toy4rent - Ahmedabad
Choose from 4 plans with price ranging from Rs.200- Rs.10,800 (depending on the number of toys and months you want to keep)
5) Bambaram – Mostly in Chennai
6) Toypedia  – Gurgaon
So have you used any online toy rental site, do share with me. I am planning to use one which is appropriate for me. This totally makes sense