So I will be doing some occasional blogging tips and tricks posts to help other bloggers out there with some quick fixes and methods. Today I will be sharing with you how I watermark my nail art photos in a curved manner (as shown below)
I use software Adobe Photoshop 7 for doing this watermarking. If you have advance version of photoshop then there's a feature where you just define the end points and the text will follow the path. But in my version its a limitation, so I use the below steps to get the result. I will highlight the buttons to click inside red boxes.
1) Open Photoshop and add the image to edit (either by drag n drop of by File -> Open)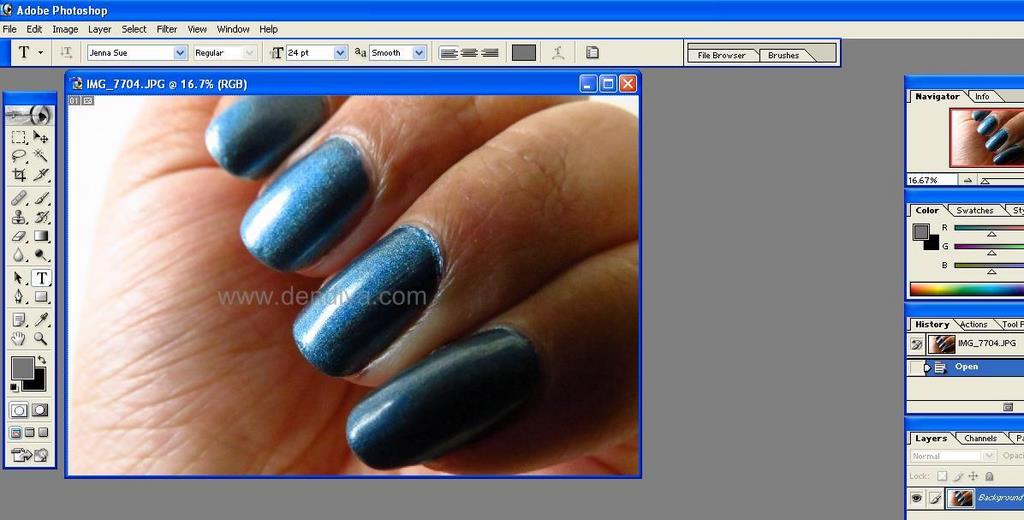 2) Select the Text Tool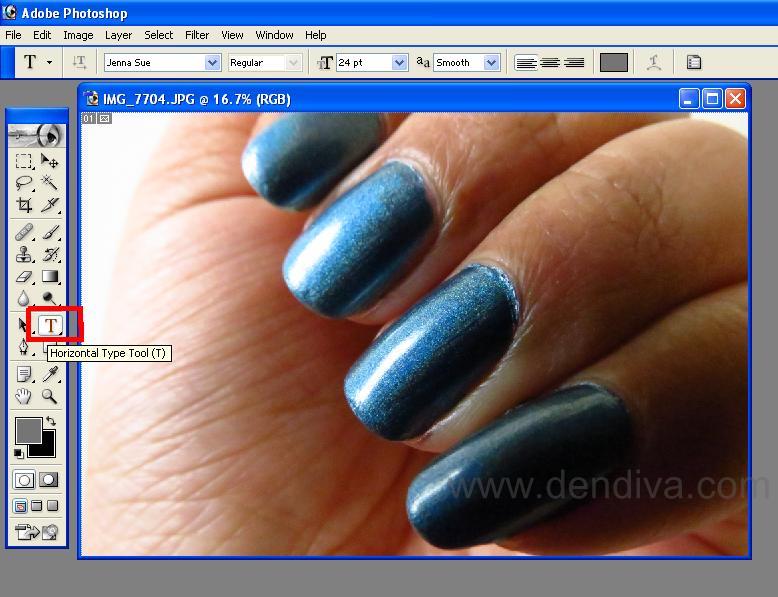 3) Then Click on Create Warped Text button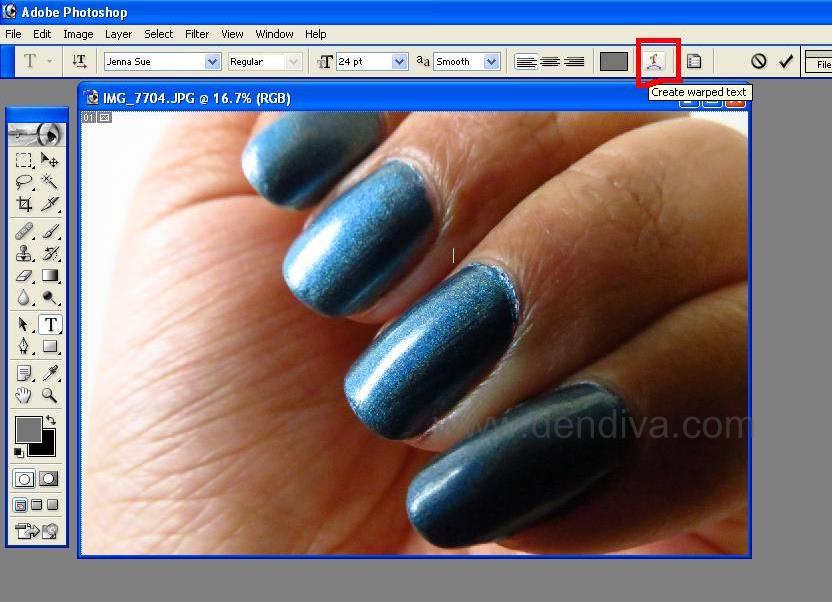 4) A small dialog box will open , click on drop drown box (Style)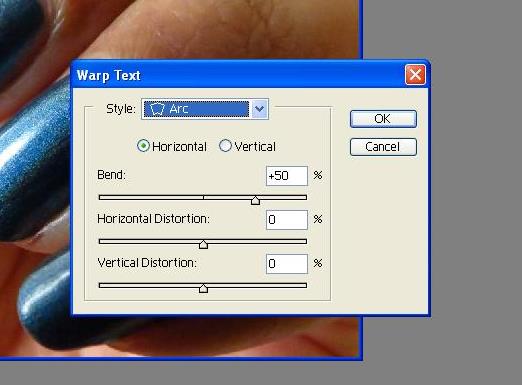 5) Then Select Arc, you can select other options based on the path you want the text to take. (You can change the Bend percentage and Horizontal/Vertical as per your need. Just practice few times with the options, you will get it right.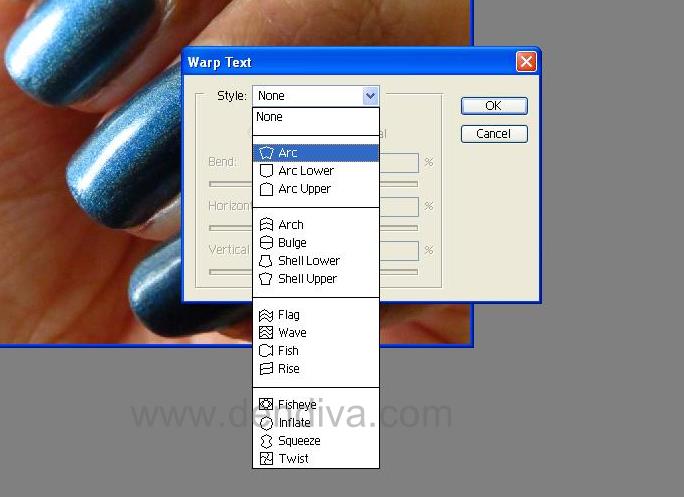 6) Then Click Ok and Edit the text formatting to select,font, size,color etc from the tool box shown below

7) Then Place the mouse where you want the watermark and write the text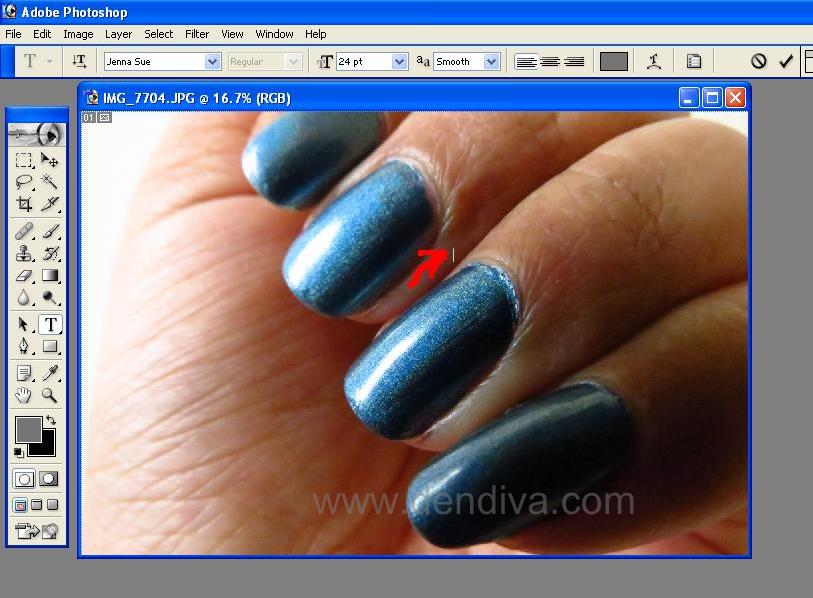 Hope this tutorial was helpful to you. If you use any other method do share.