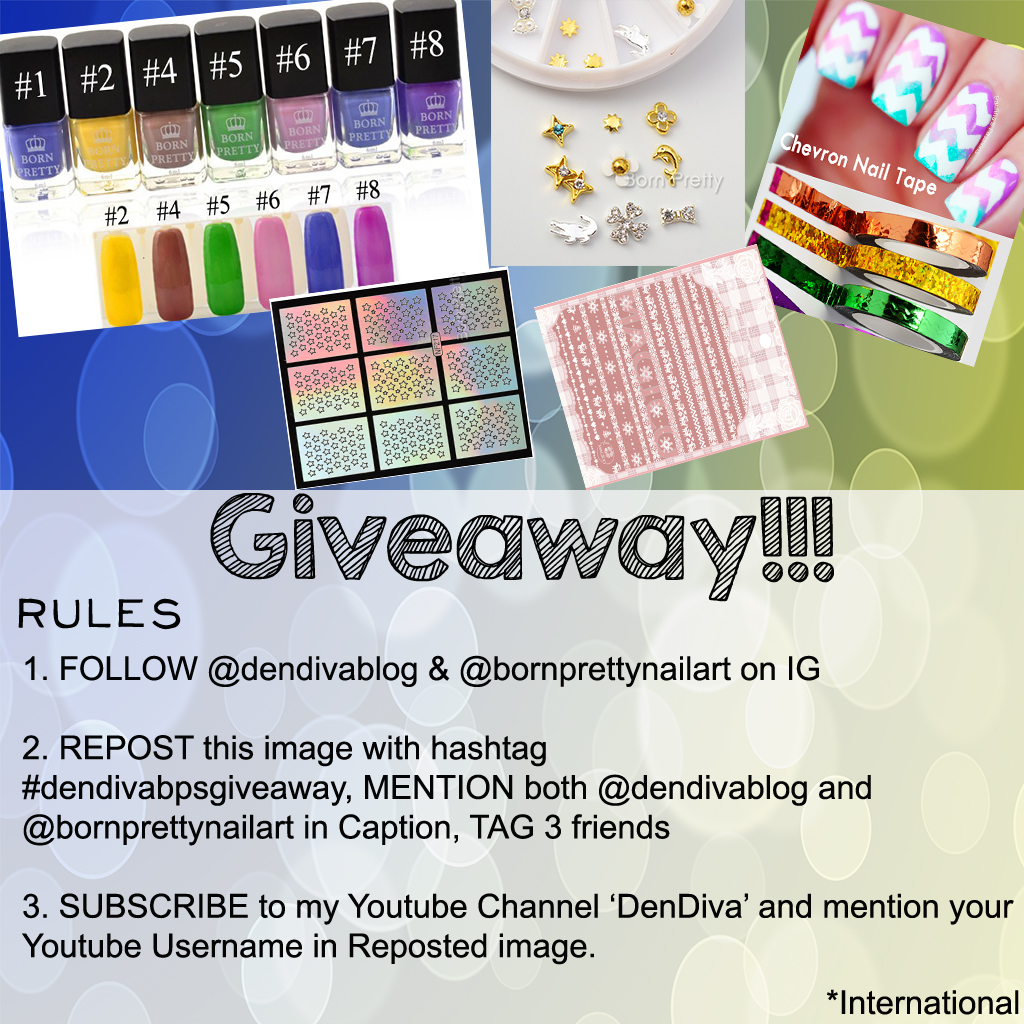 Its time for another Giveaway for you guys!! I am so happy that I am starting off this New year with something nice for you all
and I wish you have an amazing year filled with Awesomeness!
It is my IG & Youtube Giveaway and you can find the Giveaway Details, Rules, T&C in my IG Giveaway Post or watch my Youtube Video. BornPrettyStore are Sponsoring this Giveaway and you get to win some amazing & New arrivals in Nail art item from them.
And its an International giveaway and I am pretty excited for it since previously all my giveaways were India only.
So enter now!!