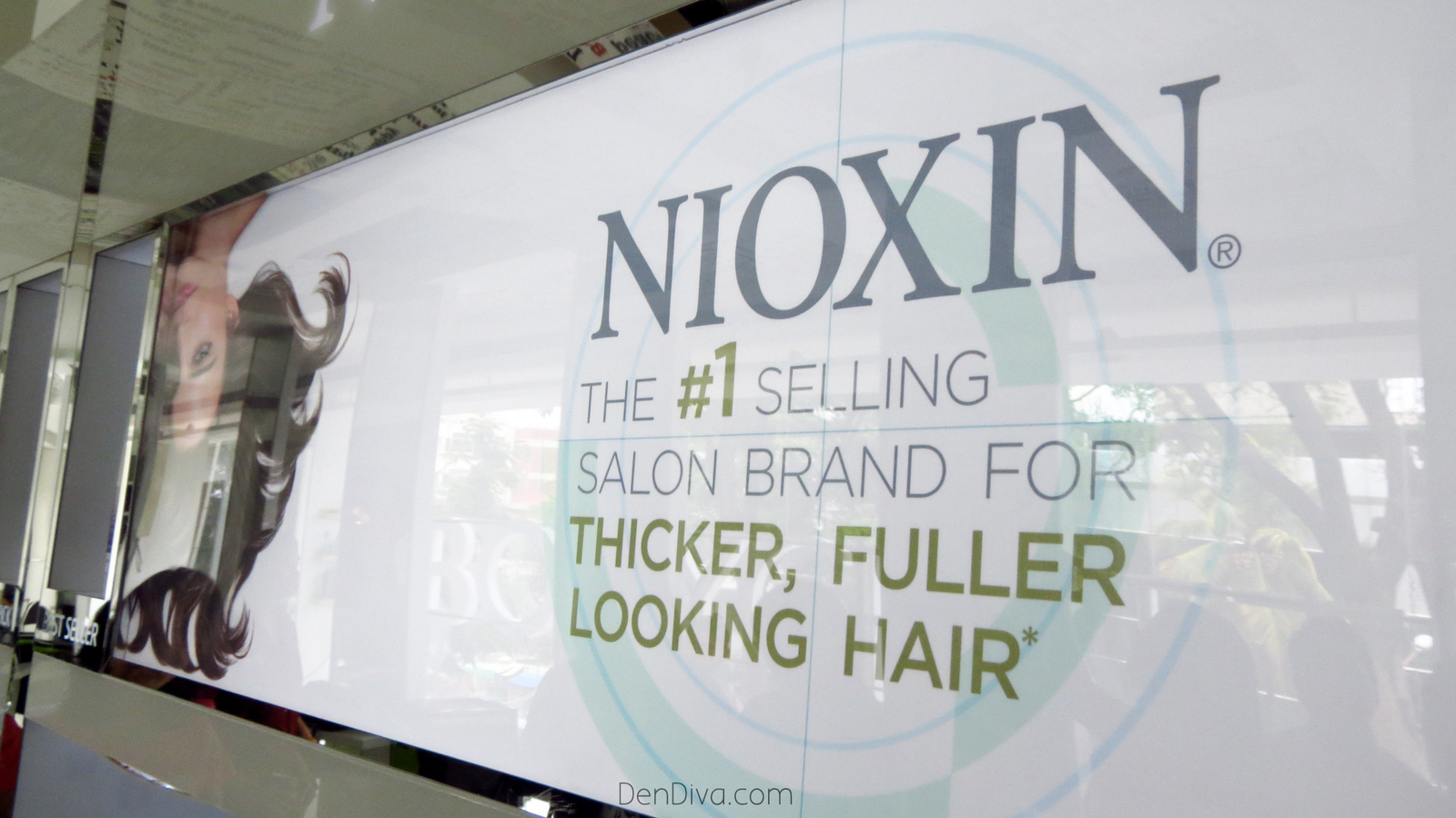 (**PIC HEAVY POST)
So I am really really excited to write this post!! Recently Nioxin launched its products in India and I got a chance to experience it. So when I heard about Nioxin I asked my trusted friend 'Google' to tell me more about it, since I didn't came across the brand in India before. And as I read more I got more impressed. The product reviews across all main selling sites was really great. So I looked forward to attend the event and know more.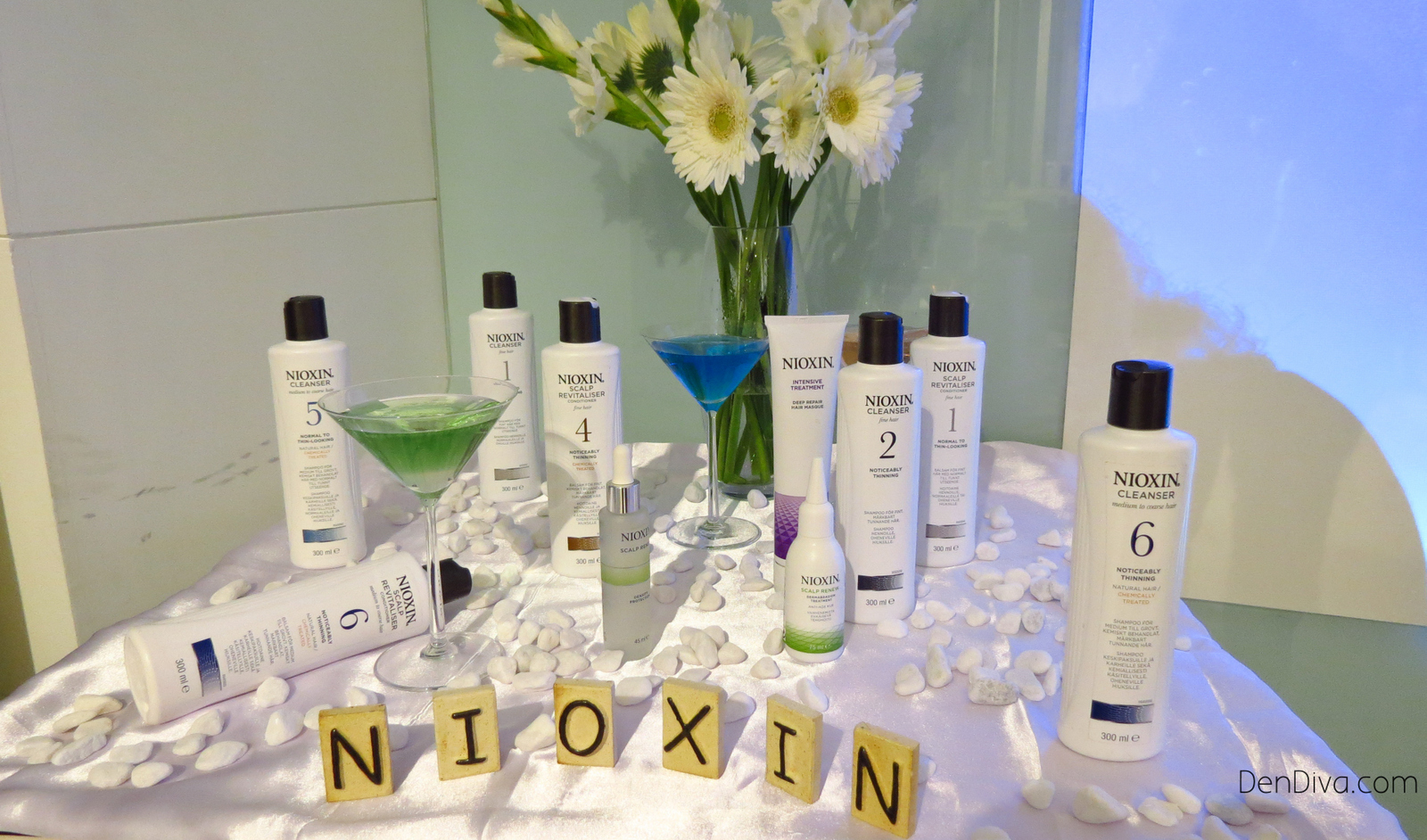 Now here are some information about Nioxin (Press Note)
"Hair thinning is a topic that few people feel comfortable discussing, making it even harder to address. Thinning hair occurs along a spectrum that ranges from barely noticeable thinning to significant thinning/hair loss, and individuals experience a wide range of emotions depending on where they fall within the spectrum.
To address this concern, P&G Salon Professional will introduce this January a unique brand- NIOXIN, a leading salon professional brand from U.S, specializing in thinning hair for more than 25 years. Now for the first time, men and women in India will also be able to experience NIOXIN's advanced products.
NIOXIN has developed the following new definition of hair thinning based on scientific, stylist and consumer insights.
Thinning Hair = A Poor Scalp Environment + Fewer Hair Strands + Finer Hair Strands
NIOXIN's systems of products and treatments have been shown to effectively address thin-looking hair. In fact, 70% of users noticed their hair looked more thick and dense after just 4 weeks. And, clinical testing shows that the NIOXIN Density Restoration Treatment is so effective it helps reduce hair fall by an average of 54%. Also, 70% of consumers who used Nioxin once never switch to any other brand."

So I arrived at BodyCraft Salon in Bangalore for the event & met other bloggers, which was great. First we were given a tour of the Salon and got to know that Nioxin product will be only sold at the Salons they have tie up with, and not openly sold in retails. The reason being one has to know which product will suit them, which can be determined only by the specialists after a thorough consultation. You can try and experience #NioxinNowIndia at your nearest salon. This activity is in association with BlogAdda.com. The BlogAdda team hosted it & were also present making sure everything went smoothly.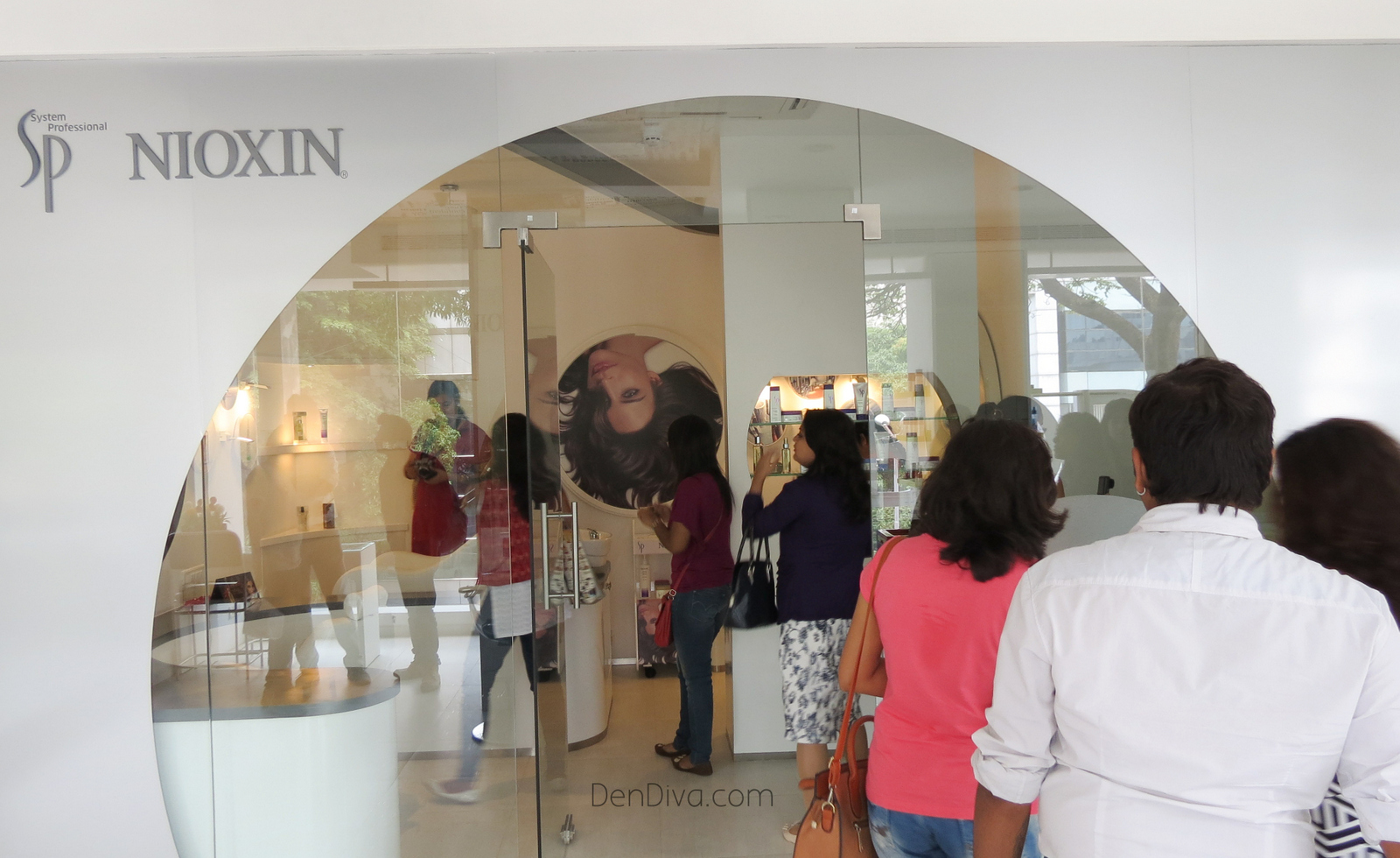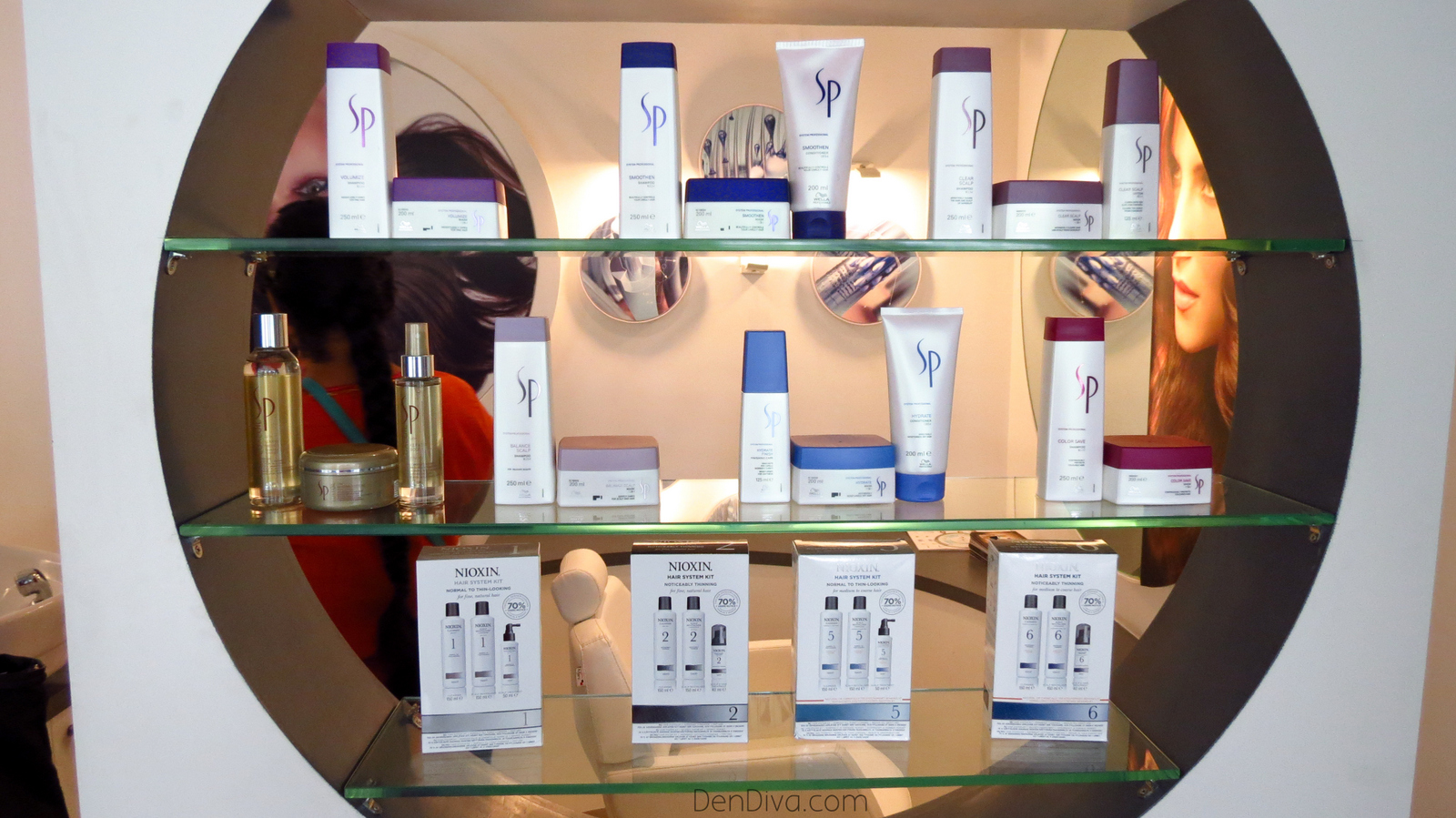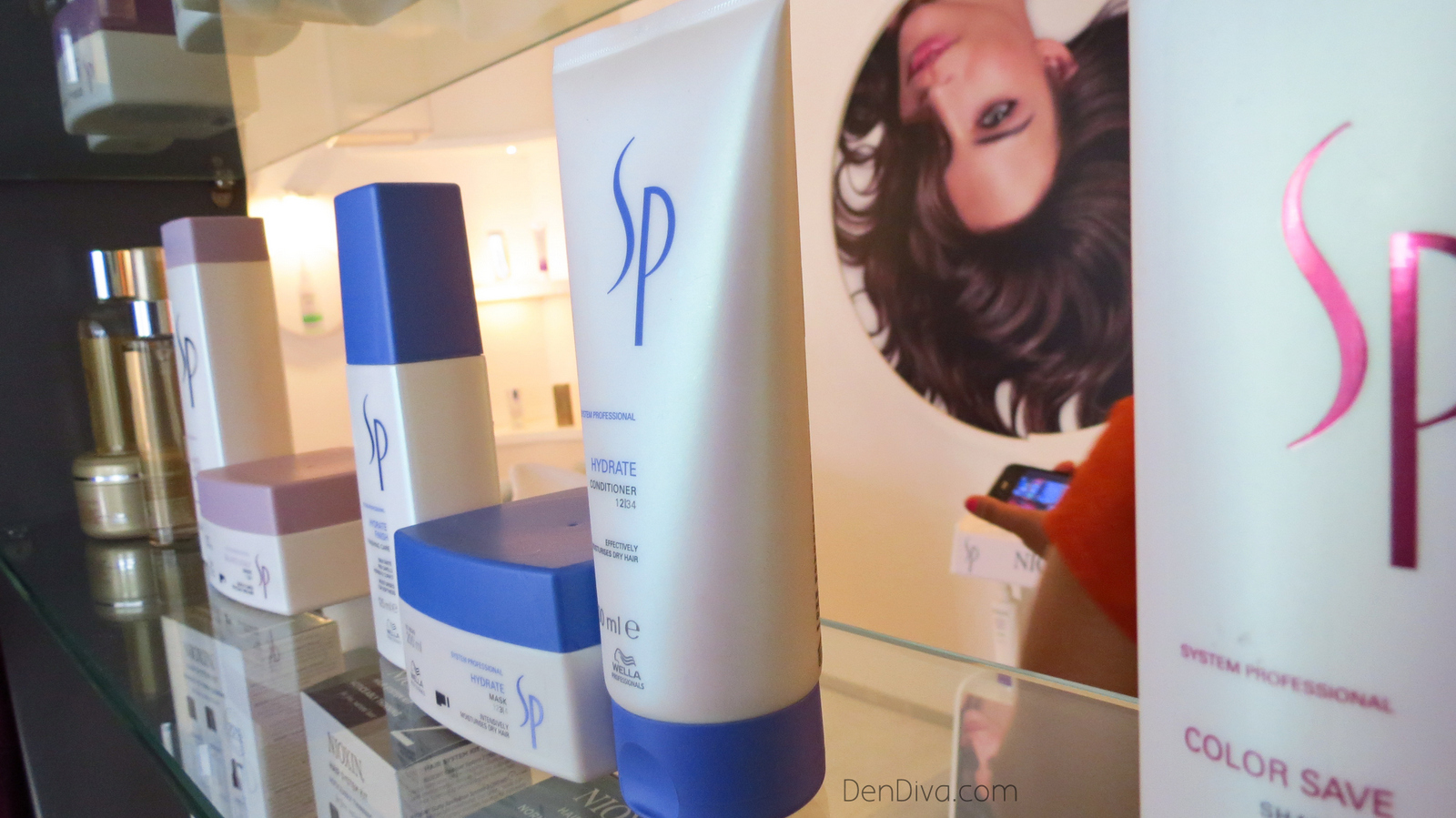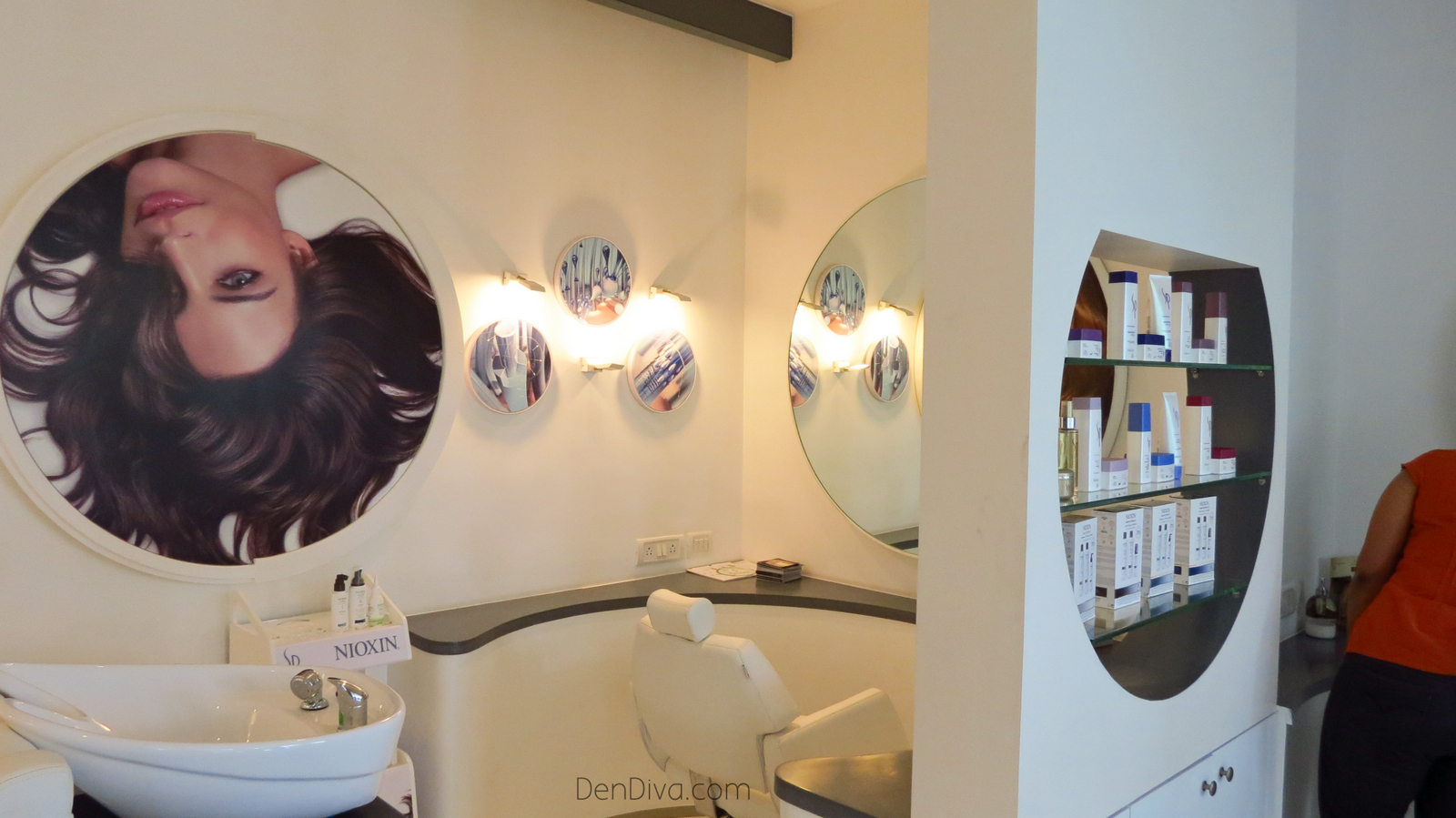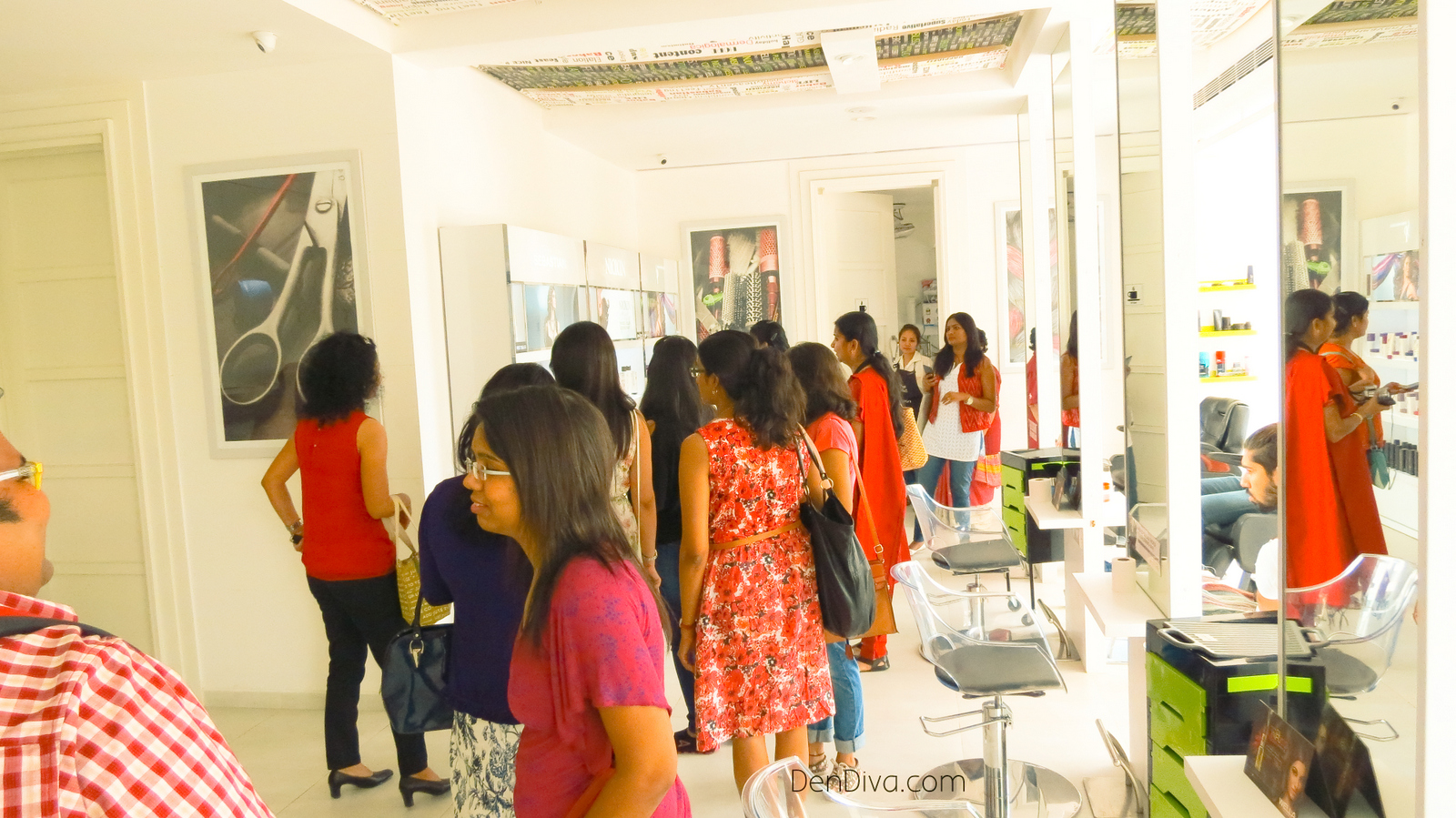 Then we got to know more about Nioxin, its different products from Daisy of Wella Professionals & Swati of Body Craft. After being briefed about the products we got consultation from them. It was based on numerous factors, like hair thinning genetically, food habits, stress, any illness and many other criterias. Based on the answers we gave they chose which Hair System will be perfect for us. Nioxin has a 6 Hair system which means, they have divided their products into 6 different categories based on the hair types,texture,thickness,quality. And based on consultation they decide on which system will be perfect for which client.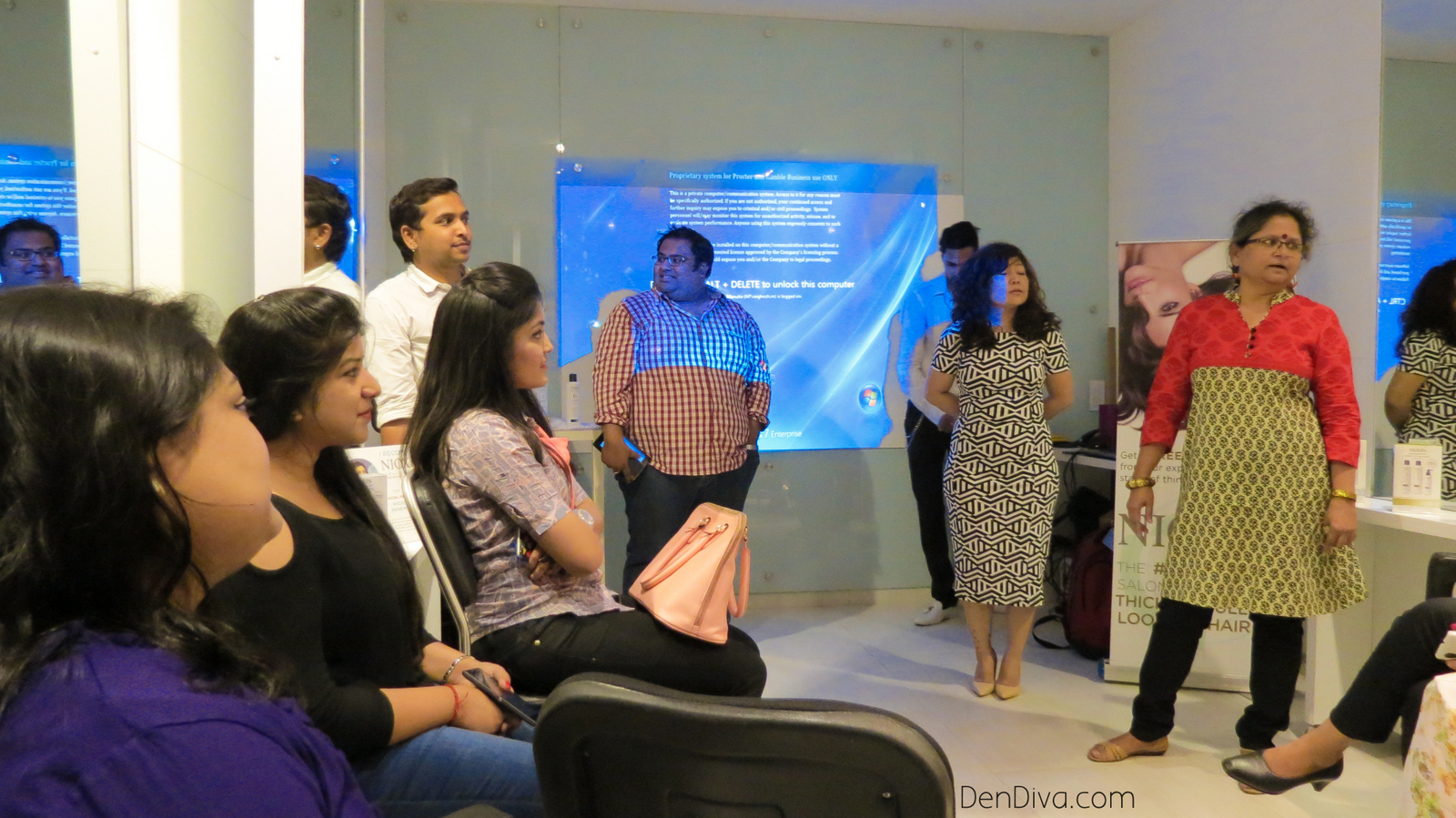 And I came under the System 5 and I will share more about the product and detailed review very soon. So first I had a facial for scalp… wait .. what!!! Facial is for face right?? Well yes but they have Derma renew service (Facial for scalp) which is cleansing hair and scalp to remove sebum and residues. When you do a facial, how you feel.. really fresh and I feel as if my skin is breathing. After the Derma renew service I felt the same for my scalp. It felt very fresh and light and I felt as if my scalp is breathing too.
Then came the main 3-part system for every Hair system kit. This includes
1) Cleansing shampoo
2) Revitalizer Conditioner : You have to apply from root to tip and it gave a cooling effect.
3) Leave it : This you have to apply after hair is washed and leave it on the hair. This helps in strengthening of hair.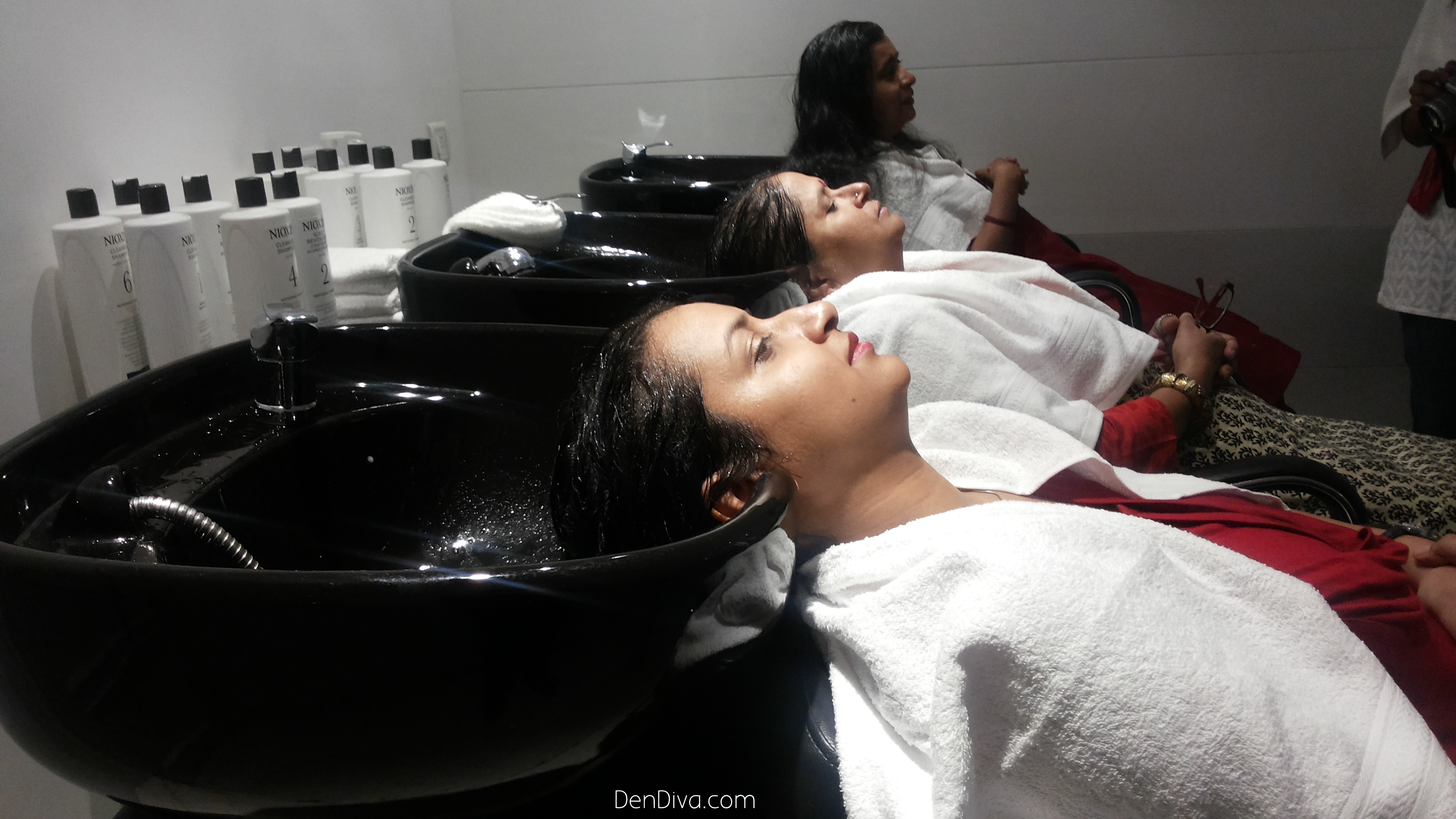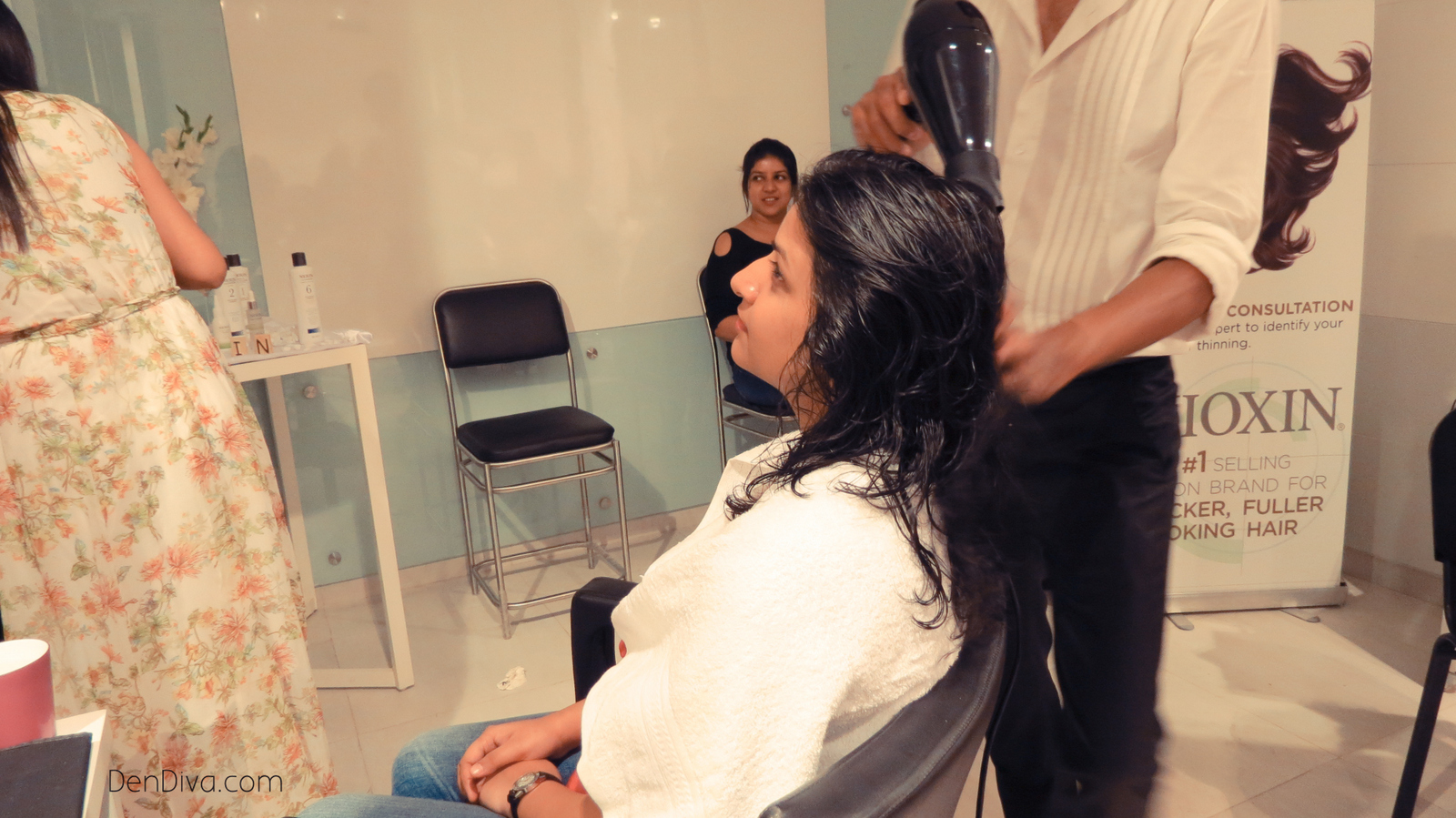 So after all the 3 steps finally my hair was blow dried and styled. And I must say it felt really amazing, hair felt silky & my scalp was feeling fresh. And my hair felt really soft and had a shine to it. I really enjoyed this experience and felt good about the product. So stay tuned for the detailed review along with directions how to use them, which I will post within few days.
And here check my before and after pics. I really loved my hair and how it felt and looked.
It was an amazing event and I can't wait to try the product and see the difference my self. Let me know if you have tried Nioxin and your experience of using it.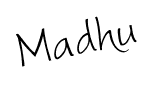 Check my Nail art which I did for the event here