My li'l doll is growing up pretty fast and soon she will be 1 year old. There are some significant changes in her in past couple of months and I will share my experiences.
Food : She is having 3 times semi-solid food (Cerelac,Khichdi and Ragi powder) along with fruit juice,boiled veg juice. She started having celerac around 7 months and had khichdi when she was 8 months old. I came up with a nice idea to make her khichdi as well as boil the veggies together. Since she is having only small amount I add the rice,dal and veg in a small bowl, and add water, little salt ,turmeric powder and pinch of ghee to it. In the cooker I take some more water and add the veggies I want to boil and add salt, then put the bowl inside it (See pic). That way I can do both together. I am using Prestige pressure cooker and till now have no problem with this method.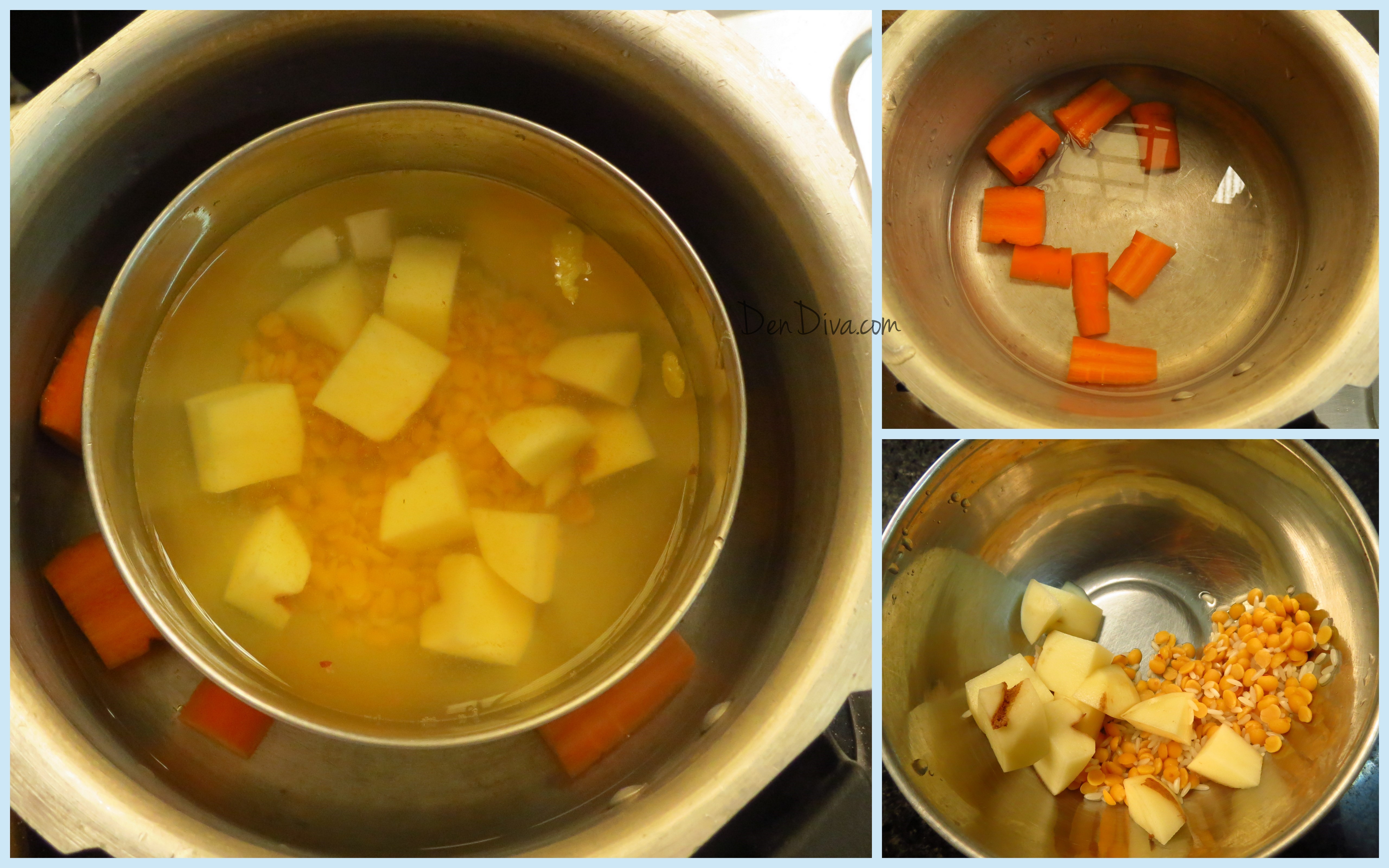 Activities : She started to to crawl when she was 8+ months old and now she is trying to stand up holding objects like sofa and bed. So have to keep a eye on her always as there is a fear of her falling. She is able to sit by herself now without any support.
Sleep : Her sleep pattern have changed and reduced.  Now she is sleep soundly at night for 8-9 hours straight and during day time takes a nap of 45 mins- 1 hour for 3 times.
Talking : She is making sounds like 'ma' 'ba' 'ta' 'na' 'da' frequently… hope she starts to talk soon
Her cousin bro gave this cute toy as Rakhi gift, though she is little small to play with it. Its really interactive toy and has a fridge magnet on it. For now I am playing with it for her

and she is happy watching me talk to it. If you want to know more details, just search 'Leap Frog Fridge Talk' there are many Indian baby product sites which are selling it.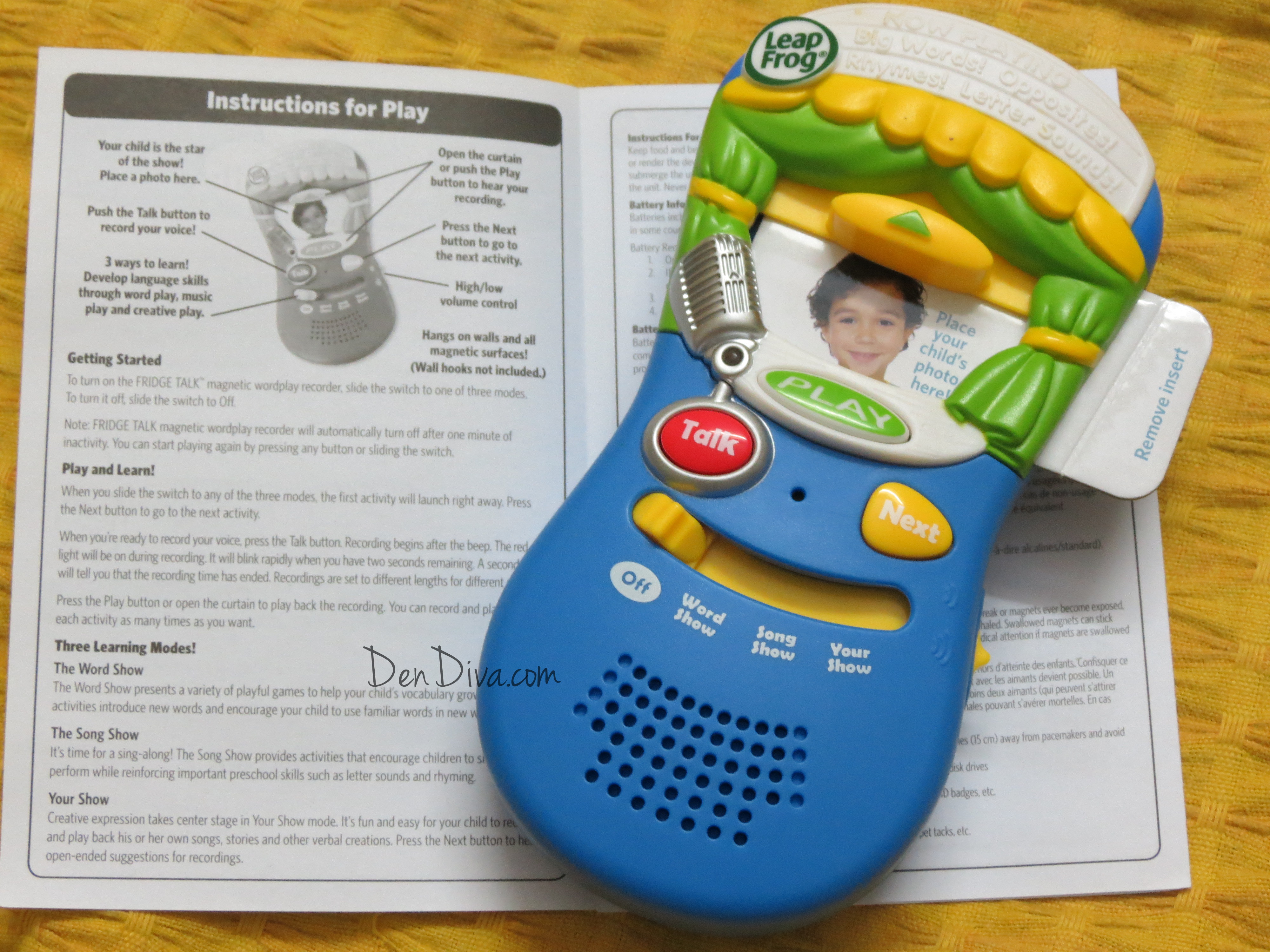 I am also busy in planning her 1st B'day which is in Dec, I have some DIY plans to do. As and when I complete it, will share it here. Do share with me how you planned your tiny tots B'day and some DIYs you did…