I recently got Hair straightener as my B'day gift and then started my search for a good budget hair Heat protectant spray in India. I finalized 2 products and finally got this one as it was in stock at that time. I have been using it for more than a month so I decided to do the long pending review.
Packaging :
I absolutely loveeee the packaging as it is. Its compact and easy to handle. It is very travel friendly. The lid has a lock in it, you have to unlock it and use the product and lock it when not in use. This is really a helpful feature when you travel and there is chance of product spilling or squeezing out. The first time I used the product I kind of struggled a bit to unlock and use it as I din't know how it works. I thought it will be sliding sideways or down, tried for 10-15 mins then gave up. Gave that to hubby and he just pressed the unlock button and it worked. The whole time I was trying to slide it, felt like a big time fool :-). So you just have to press Button where its written Unlock, and then use the sprayer at top to spray in your hair. After use press the Lock button and its good to go.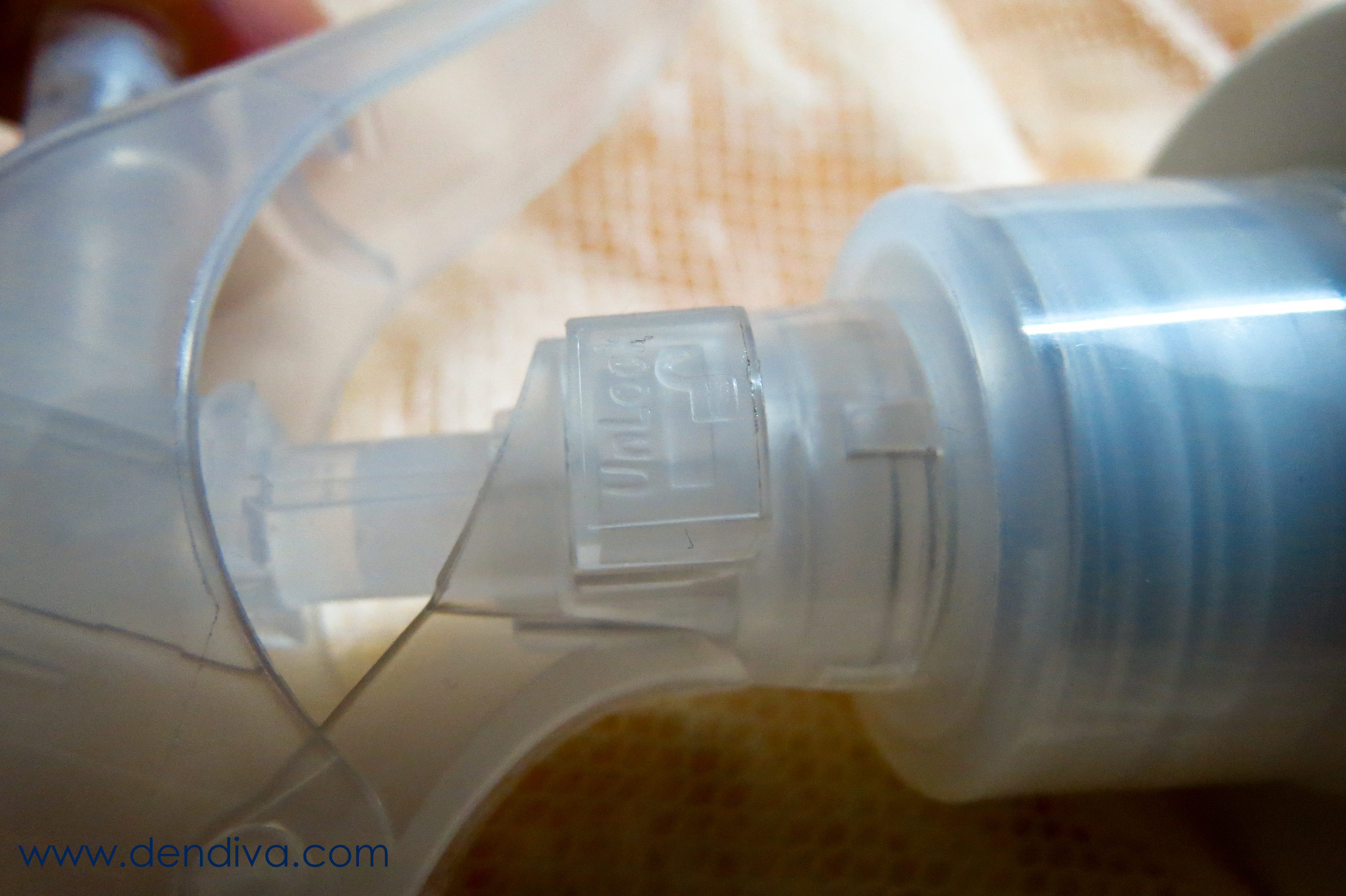 Texture & Usage:
The texture is really light weight. It doesn't feel greasy or heavy on your hair. Just spray a little amount towards the tips and overall on dry hair. It has a sweet smell, which you know when you are spraying. I like the scent, its mild. Then use your hair straightener and iron your hair. After the hair is straightened, it feels really silky and smooth. It takes away the frizziness of hair and helps in detangling. I have really frizzy hair and after using it, I can't help but touch my silky hair now n then. It feels so silky just like satin.
Price :
The price is Rs.650 for 150ml. The price is Ok for me as I have to use very little amount of product and the results are amazing. It will last me long too. Btw I have medium length hair (little below shoulders).
PROs
1. Helps in frizzfree and detangled hair
2. Gives a shine to the hair
3. Nice smell
4. Have to use little product
5. Travel friendly packaging
6. Reasonable cost
CONs
Can't think of any
Rate :
I will rate it 4.5/5
Recommend It : 
Surely 110% I will recommend this to anyone looking for a great Heat Protection spray in affordable rates.