Ok I should have done this review long back, but something or other was up and finally I am writing this today. This one was Hubby's find. After coming to B'lore I wanted to have a hearty meal outside, no fine dining and small portions :-). And I gave him the job to look out for a nice place to eat, he searched a few and decided on this.
Location : Its in Munniswamy Road near to Commercial street and since I had some shopping to do, so it was kind of 'ek teer se do nishan' sort of arrangement with shopping+lunch.
Now going to describe a bit about how we found the restaurant (as a bit of drama was involved). So first we thought to have lunch and then shopping. And we searched for the place, going round and round on the same roads. May be we got confused or the map didn't show correctly. I had almost gave up and wanted to have anywhere else, as it was getting late and I was getting hungrier. But he didn't gave up and told 'we have come this far and its no.1 restaurant in zomato ratings with good food,lets try one last time, else we'll go and eat elsewhere'. So we parked the car on a road closer to it and started to look for it by walking, following the google map. We crossed narrow residential gallis and I was like 'no-way a resturant can be here on these narrow roads, lets go back'. It was like a maze of roads and we crossed several gallies and finally saw a wide road in front of us. But still there was no sign of the place as I was sure we have to go back. But then suddenly I spotted the sign board Ta'aam in front of a house. We went near and saw the restaurant is in basement of a building.
Parking : There is no separate parking space alloted for it as such, since its a quaint little place, but you can park near it on the road, I guess.
Ambiance : There is no much show and ambiance as such, just a simple little place just like your local eating place with tables and chairs. No pomp and show of any kind.
Food : It serves Arabian, Indian, Chinese style dishes. We tried 2 items, both from Arabian type. You can see the menu here. The prices are very reasonable.
So we got Dazaz Mandi and Dazaz-al-Faham. (Pics at end of the blog). For dessert we had Muzaffar.
Starter which was Dazaz-al-Faham was really tasty, it was chicken roasted in Arabian spices and we were quite :-O with the quantity served. No way we could eat everything at once.
Main course was Dazaz Mandi which was chicken cooked with rice served with a tomato chutney, a clear soup and salad. I liked the simplicity of the dish with less spices used but you can taste the flavor of each spice.
The dessert was ok, nothing great, kind of a rice kheer.
Price : The total bill came around 700 bucks and we had the dishes to our fill and still there was a huge amount left, so we packed it for home. There was no need to cook dinner and I was amazed in B'lore with this cost how much quantity of food we got. Its a total value for money place, no wonder people gave such high ratings in zomato.
Rating : Will give it 4/5.
Recommend : Strongly recommend to any one looking for good tasty food in good quantity
You can see more details here.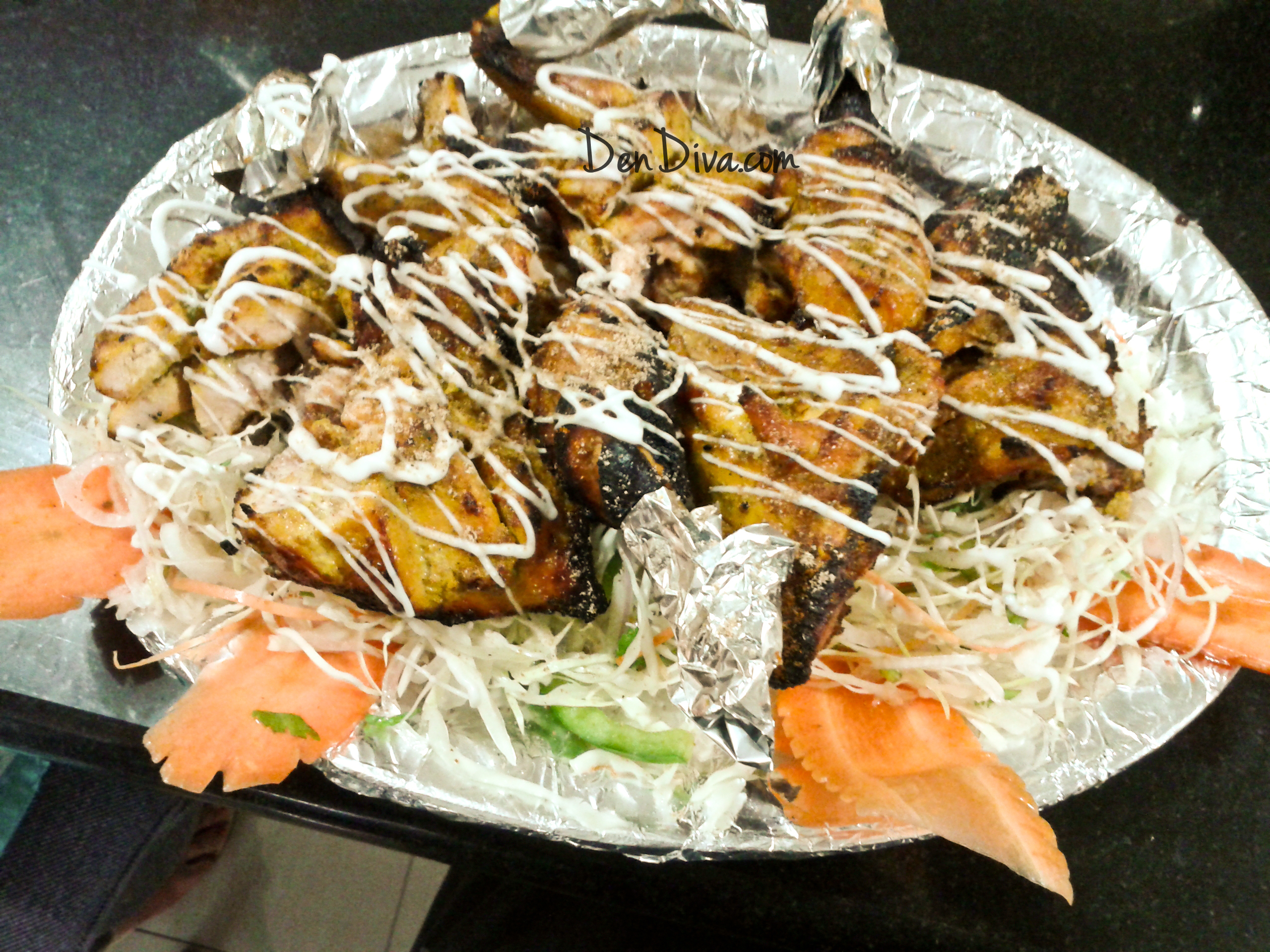 Dazaz-al-Faham
Dazaz Mandi