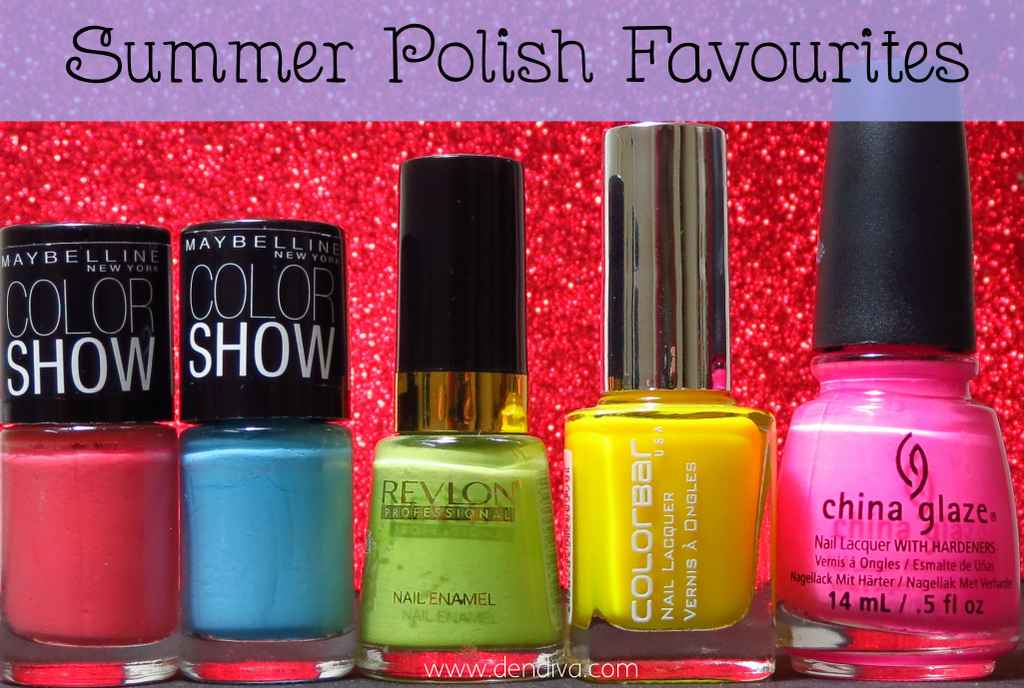 This is going to be an ultra colorful and bright post :-). Summers are here, time to get your sunscreens on, shades in your purse,light comfy dresses and bright nails!! Here is my favourite 5 Nail polishes which I find perfect for summer, will complement Indian skin tone, and will be perfect base for an amazing nail art. And you will find most of them available everywhere. These are the shades of the polishes (Swatches Below)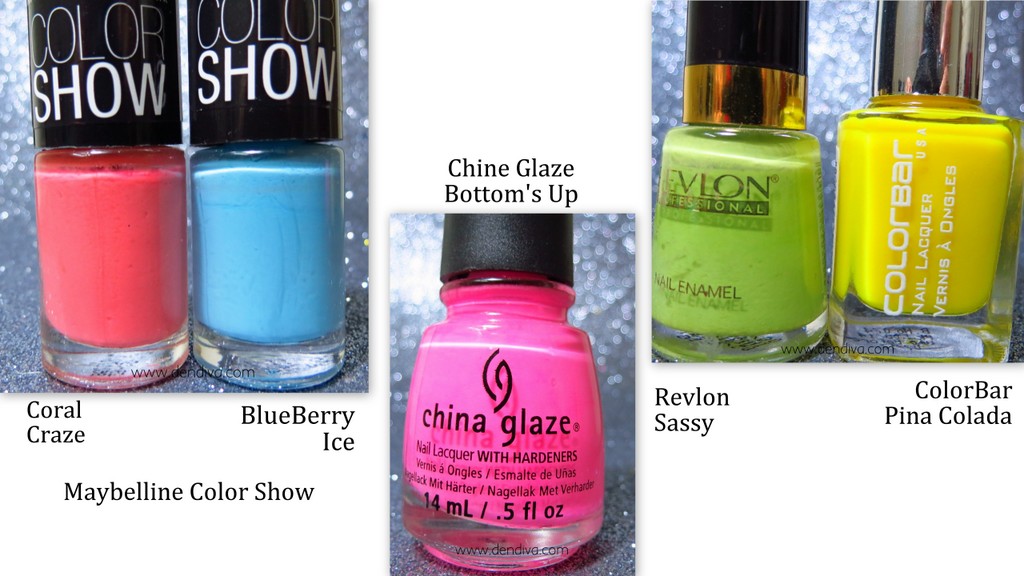 Coral Craze : It is obviously a Coral shade, looks great on me. And will look amazing on you too!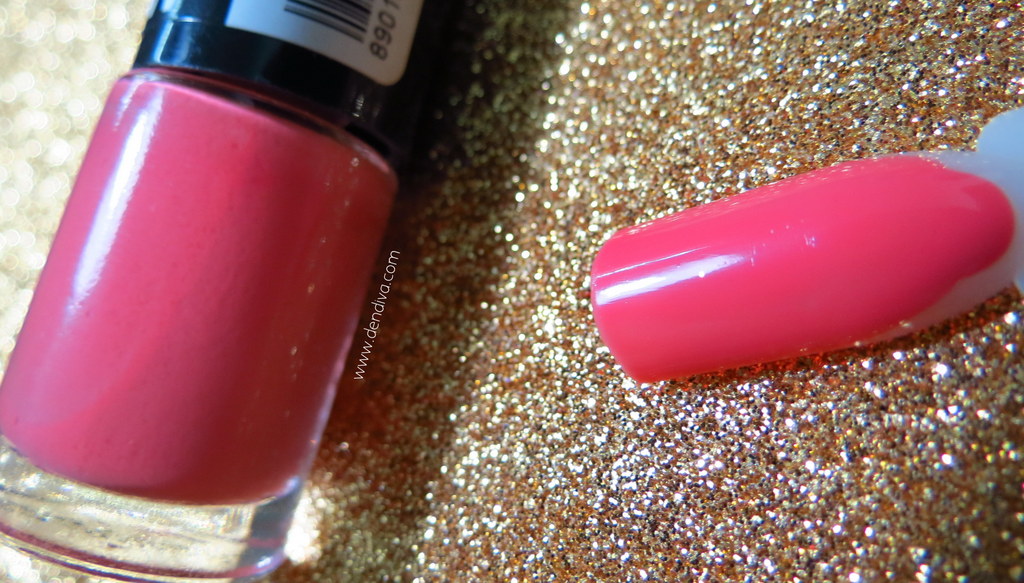 Blueberry Ice : Minty blue shade always looks refreshing in summers. Try this, your nails will looks super cool!!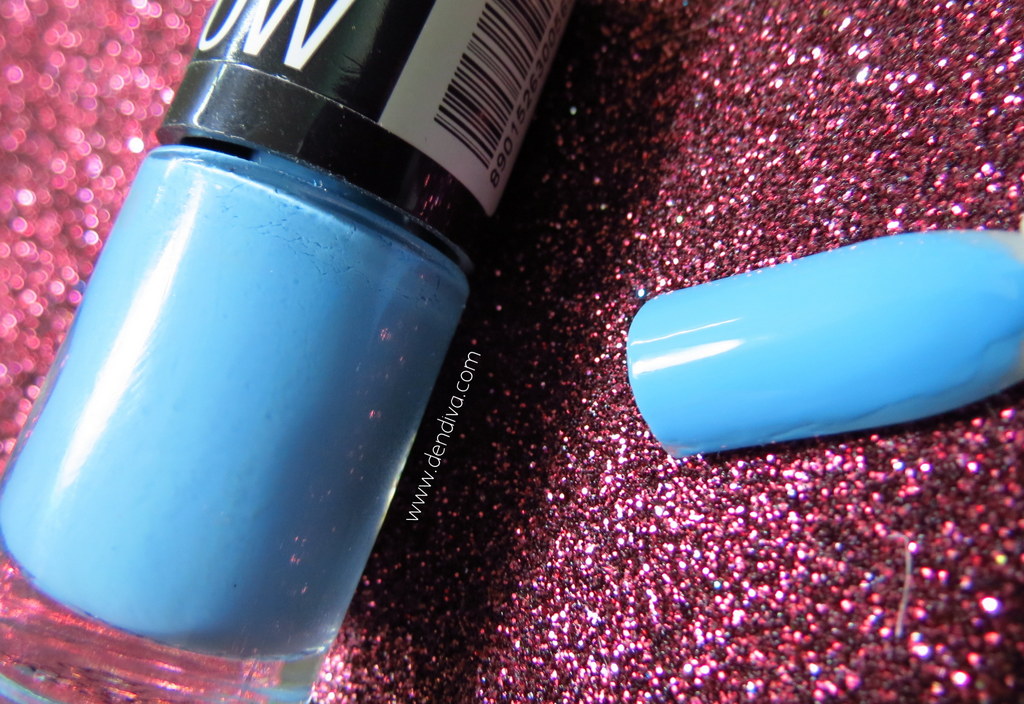 Bottom's Up : This one is so in-your-eyes bright pink shade… just makes me happy every time I see it
You will be blinded by pinkness and for the good!
Sassy – This one shade is so pretty. Normally is tricky to get pretty green colors here in India which looks decent for nail arts. Its a must have!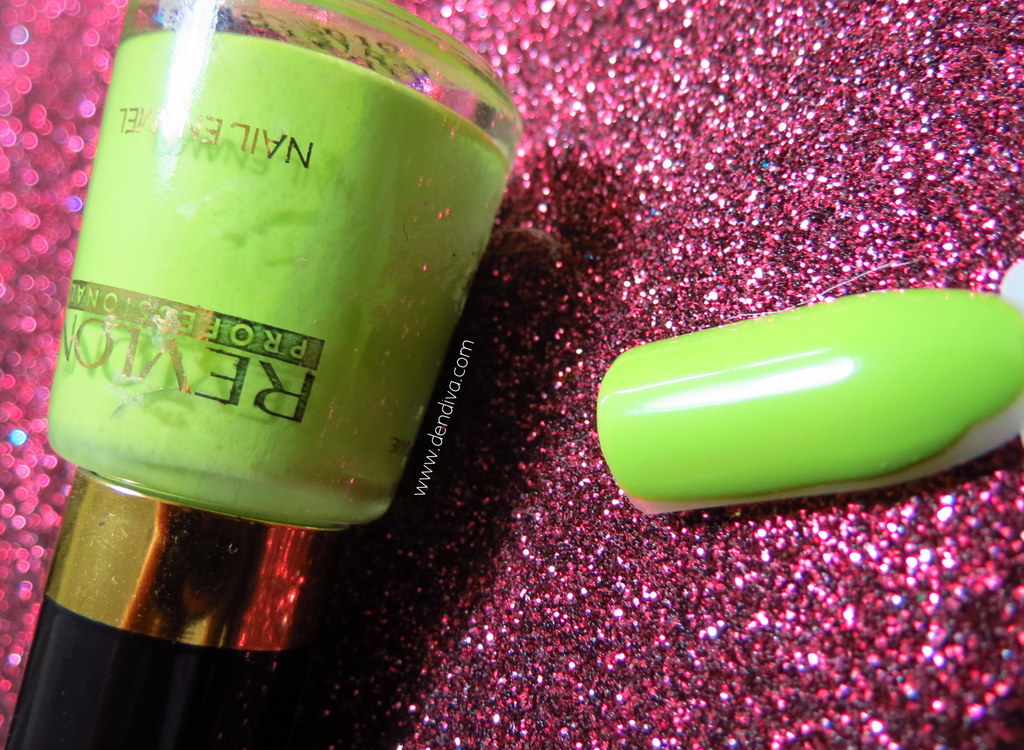 Pina Colada – Yeahhh! Its a bright neon yellow. People afraid to try neon shades please give it a shot. Its a great base for many amazing nail arts. Neons are must-have, so grab yours too!
Tip : Always apply white polish and then the neon polishes, so that color will pop out more! It is because Neons are bit runny and sheer. So instead of applying 3-4 shades to get that bright shade.. apply 1 white polish as base coat and 1 coat of your neon polish.. tada!! Its a bright mani right in front of you!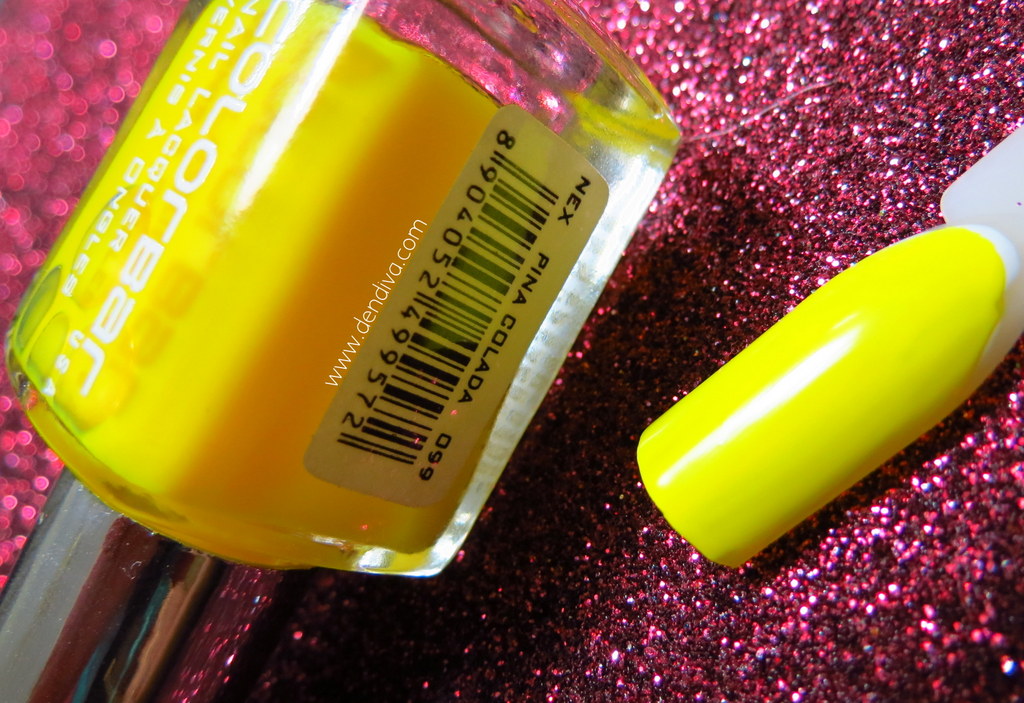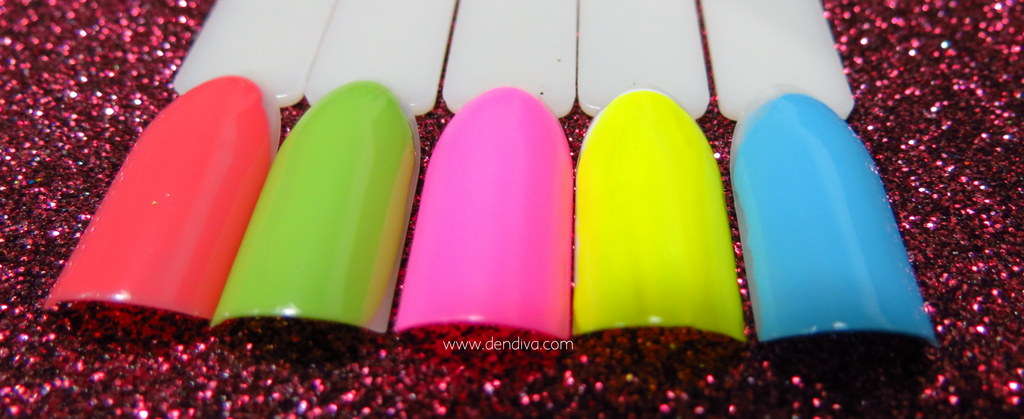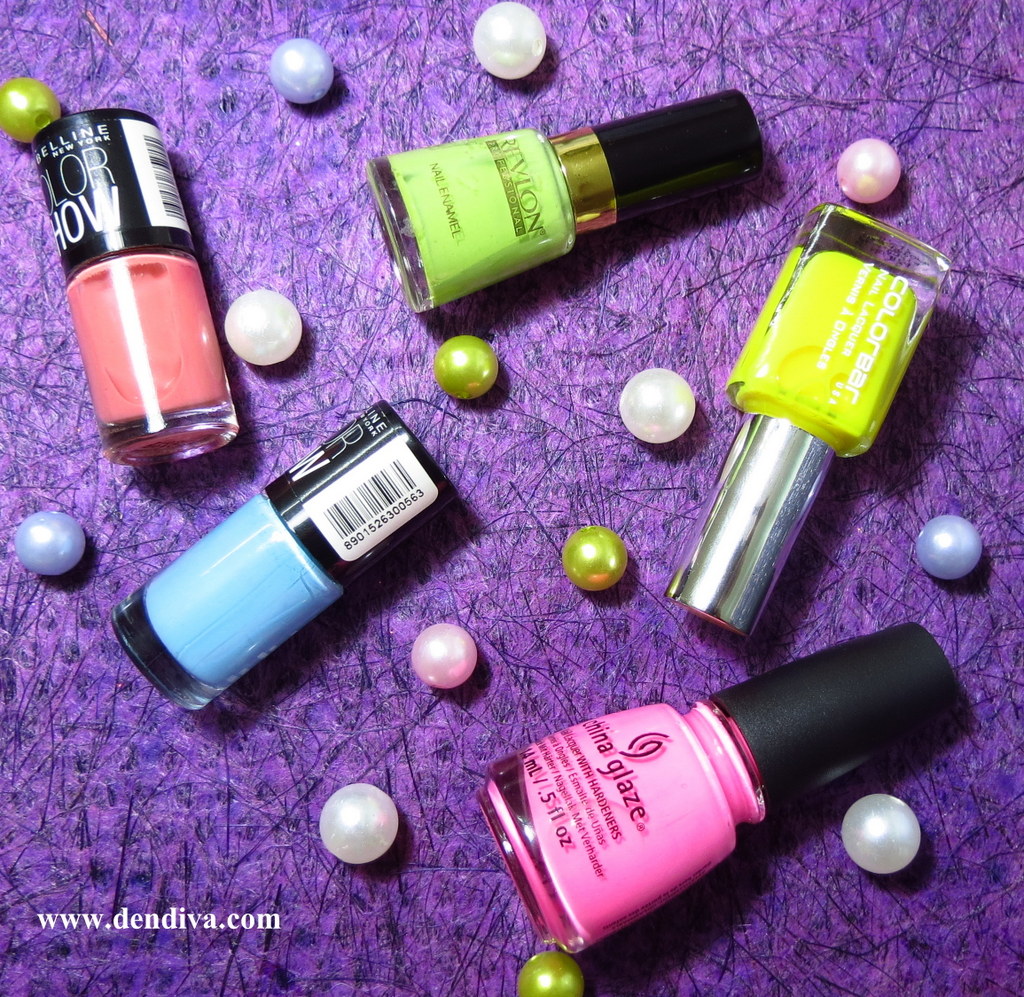 So which one of these you would like to get!! I just love seeing the colors