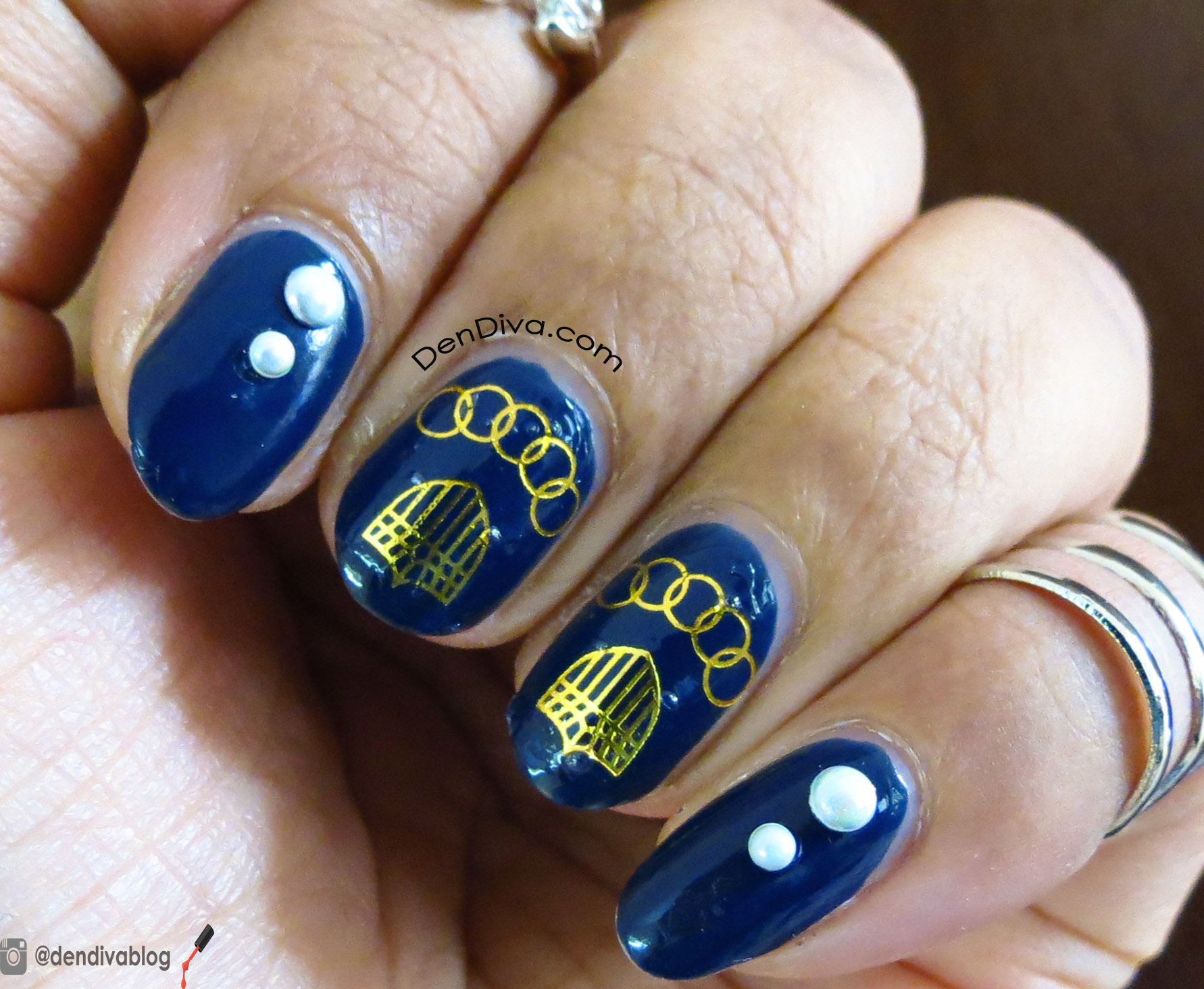 I'm simply in luv with this mani of mine… I may be sounding proud, but I am. This is one of the classy nails I have done. Simple things are classy and I true that! So hop on and see how I did this nail art with step by step pics.
Items Used :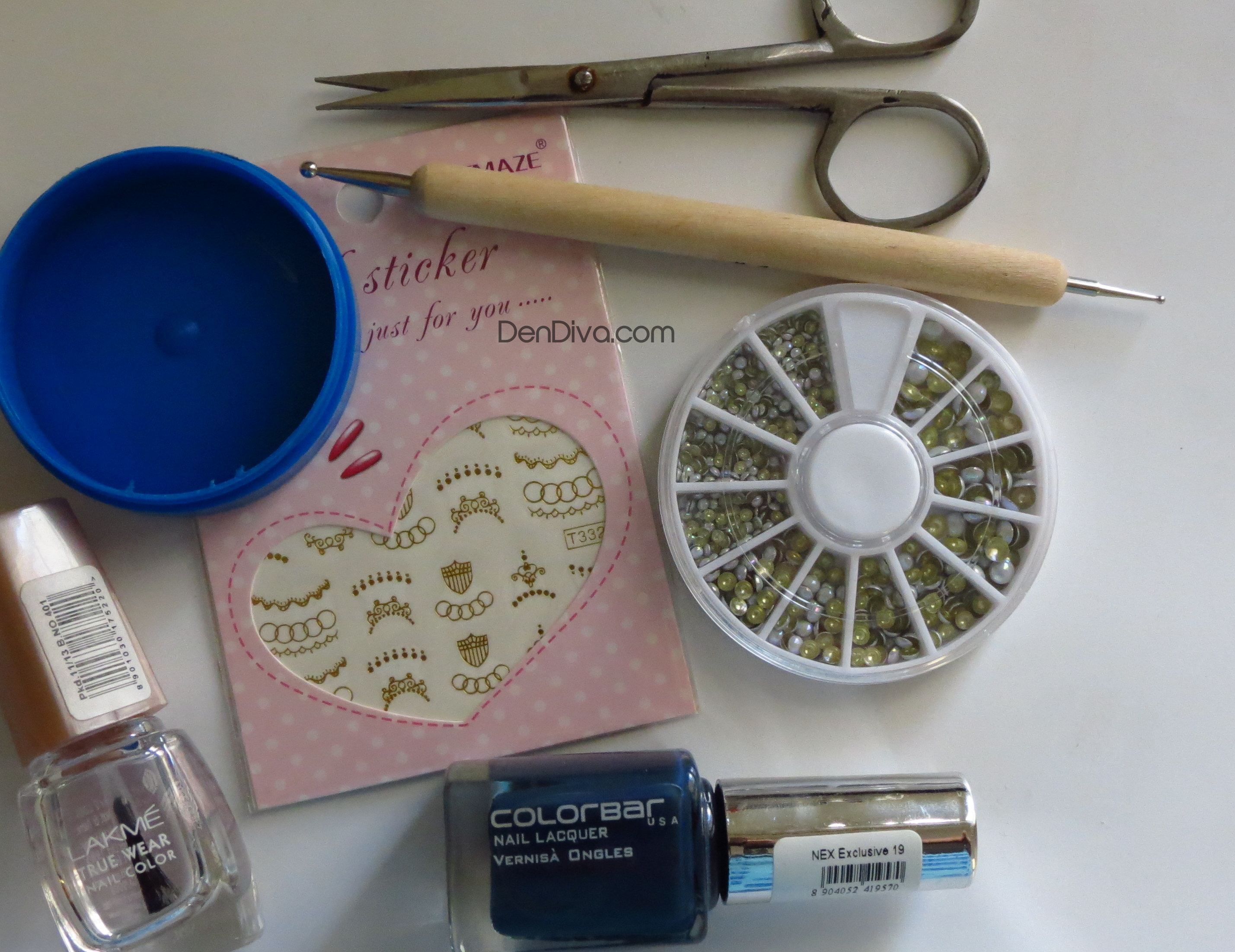 1) Polishes : Dark Blue polish and clear polish
2) Tools : Scissors, Tweezer (forgot to put that in pic), dotting tool, any surface (to put clear polish on)
3) Nail Accessories
Crown Sheild Nail Decals (got it from BornPrettyStore.com, you can find item link here)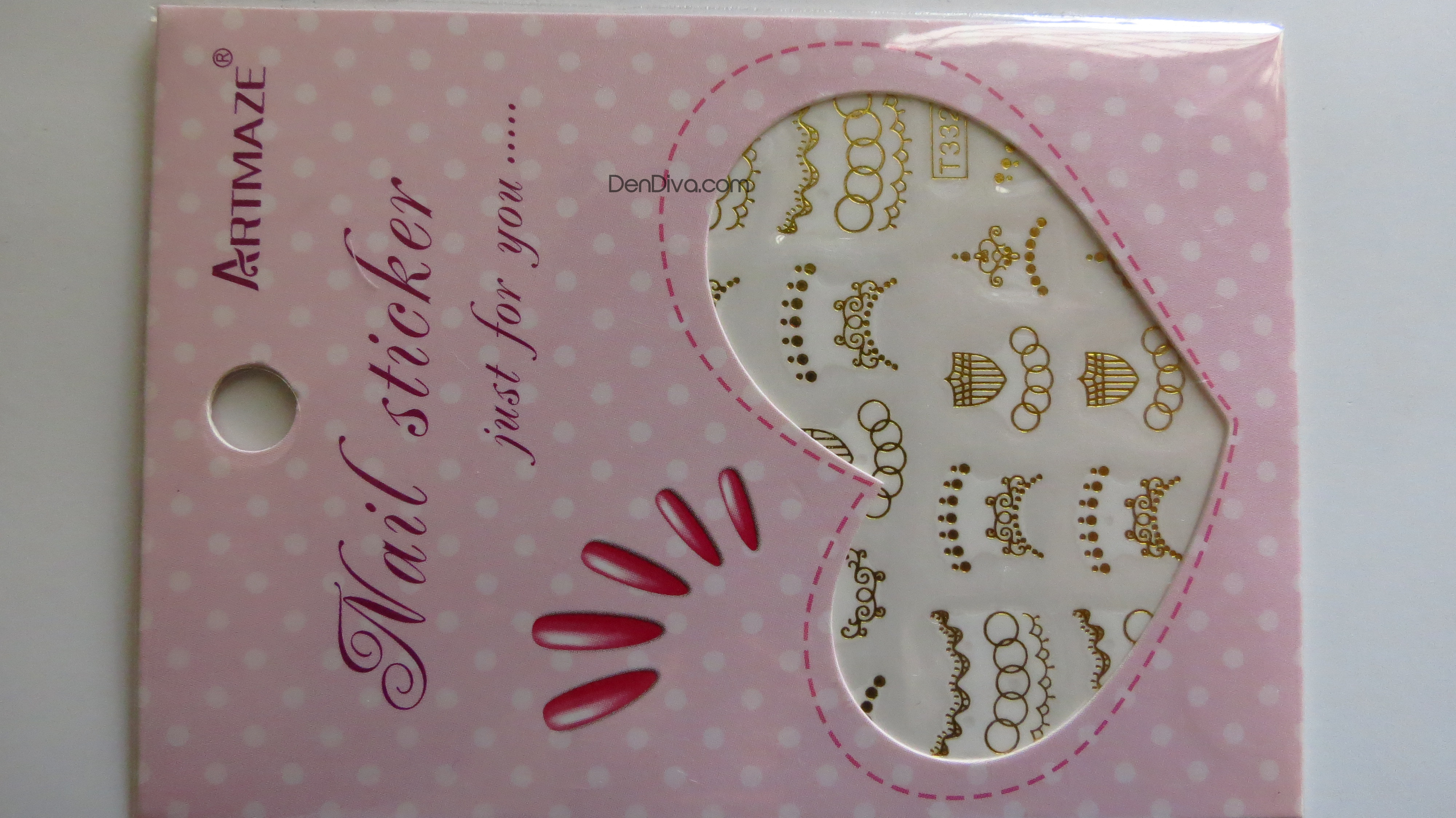 Pearl studs (got it from BPS too, you can see the item here) There are so many sizes available. Its going to last me long time.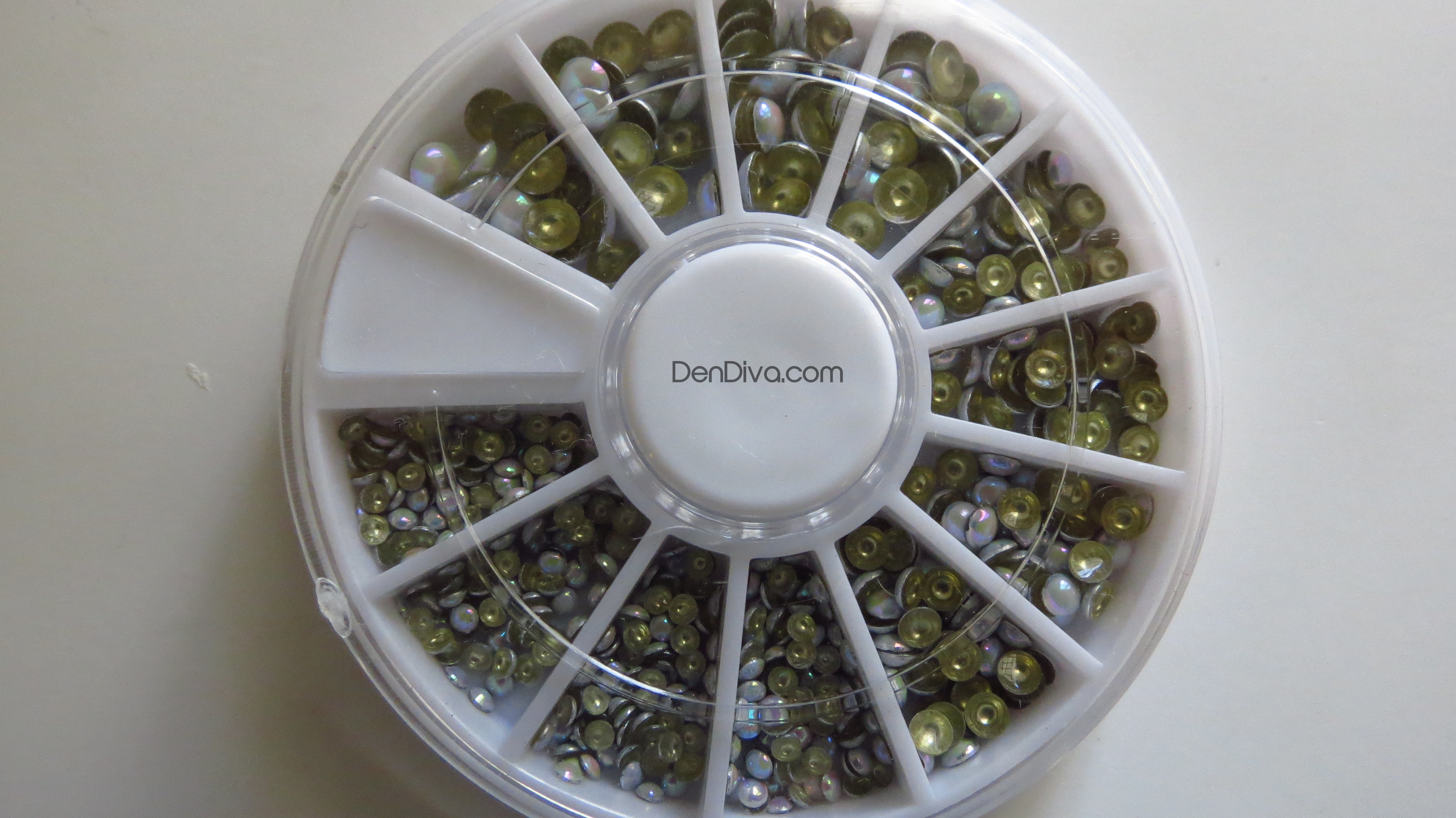 Steps: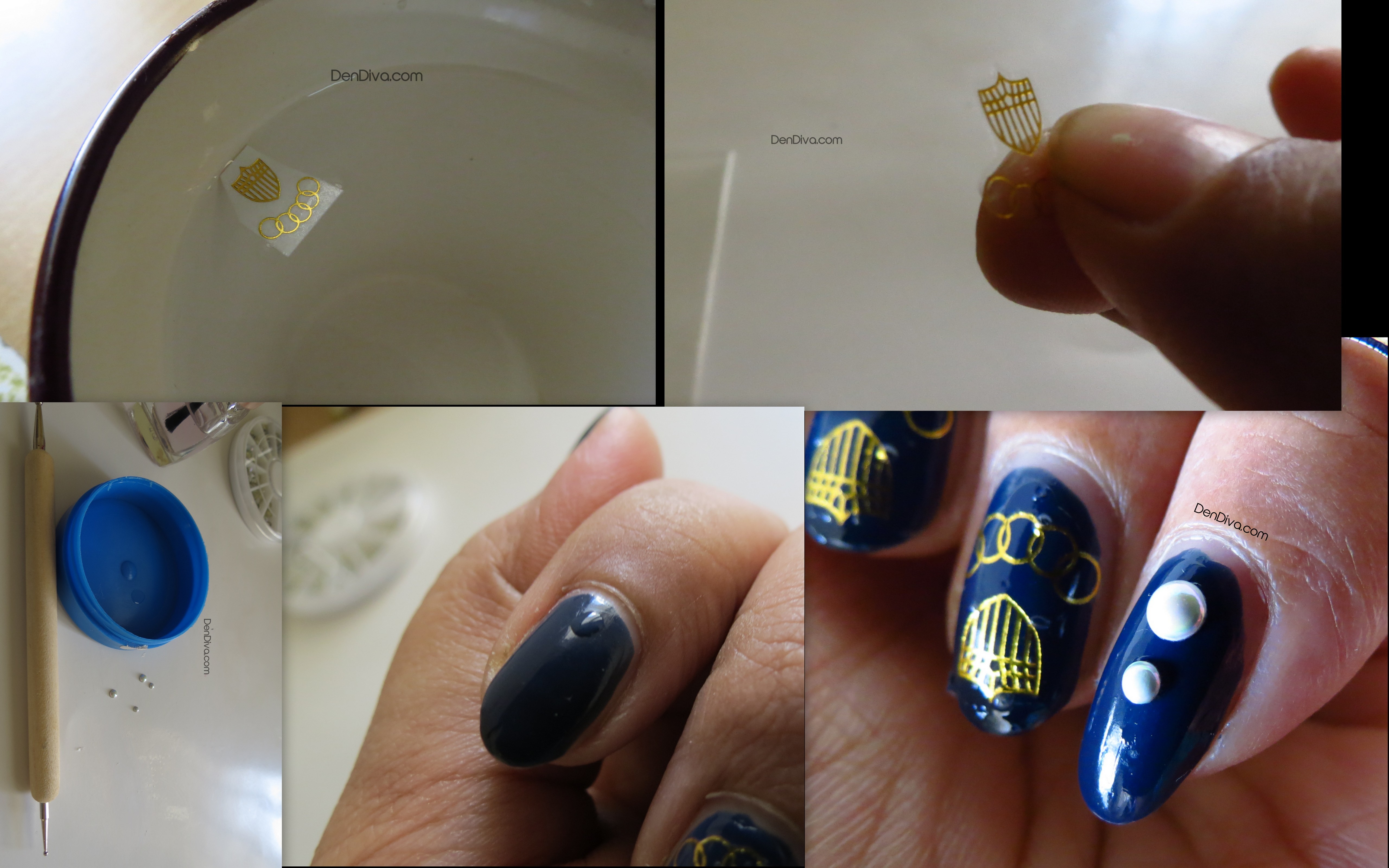 1) I have painted all my nails with 2 coats of blue polish and let it dry completely
2) Then I took the nail decal and cut the design I wanted. And then took out the thick plastic film covering it. Then dipped in water for 20-30 secs (as shown in pic)
3) Then I took it out and the decal separated from paper as shown in image. I placed it over my nails I wanted to apply. Then pressed it from all over with slight pressure to free any air bubbles inside. Once its all even applied top coat. This is for middle and ring fingers.
4) Then I took a drop of clear polish on the plastic cap, and took 2 big size and 2 small size pearls.Taking a dotting tool I applied a drop of clear polish and then placed the pearl over it, pressing slightly. So I placed one big stud and one small stud on other three nails.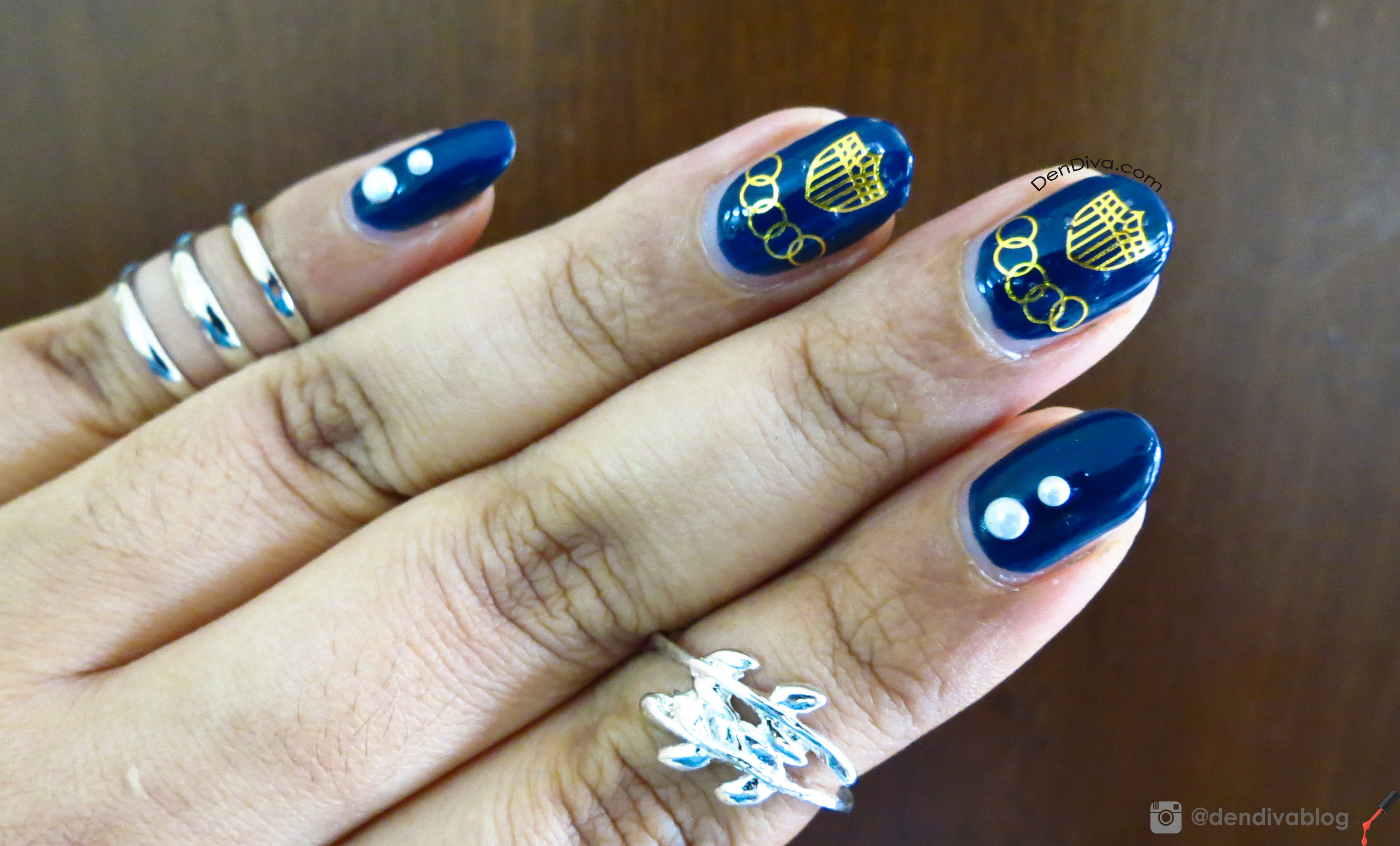 That's it and you are done. Its so fast to do pretty amazing nail arts with nail accessories. BornPrettyStore has amazing nail art items, accessories and other fashion items. Check them out and use my BPS Coupon code  DENDIVAK31  to get 10% off on all its products. I got all my finger rings from them. Recently I got a bunch more and will do a haul video in my Youtube channel (dendivadotcom) showing them. Subscribe to me if you have not!