Hola!! I was missing for many days, I know. After moving the house, it took some time for us to settle down. And I could only focus on either my Youtube Channel or my Blog, so I thought will resume my posts once I am comfortable a bit. So today I got an amazing Swatch of an amazing shade. I tried Stay Quirky polishes when I got few of them to review (watch Review video here), but I was so impressed with their shade variety, price & stay that I had to get few more :-D. So read on and I will post the Swatch & mention where you can buy them.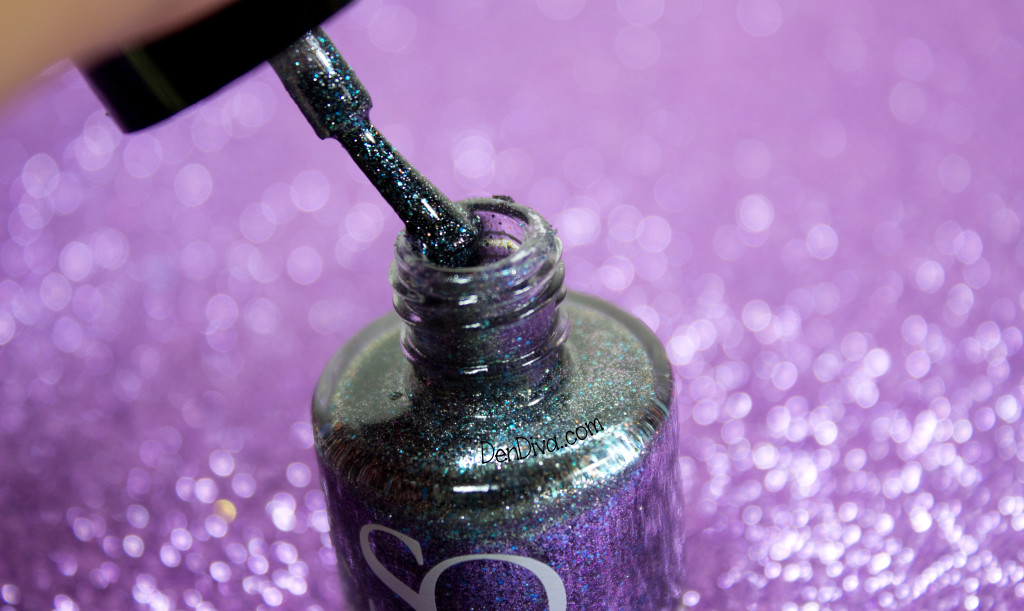 So I will be swatching this Amazing & pure gorgeousness of a shade which is Sand Effect Jealous Female 887. If you don't know about Stay Quirky polishes, they have recently started in India and got an amazing variety of polishes starting from Satin finish,Matte, Textured, Glitter,Sand effect, Multi chrome polish & many more. I was really looking forward to Indian brands starting to experiment with nail polishes so that we can try more! Its really boring with same old shades and just plain colors sometimes. I am a Nail polish lover so this was a great news for me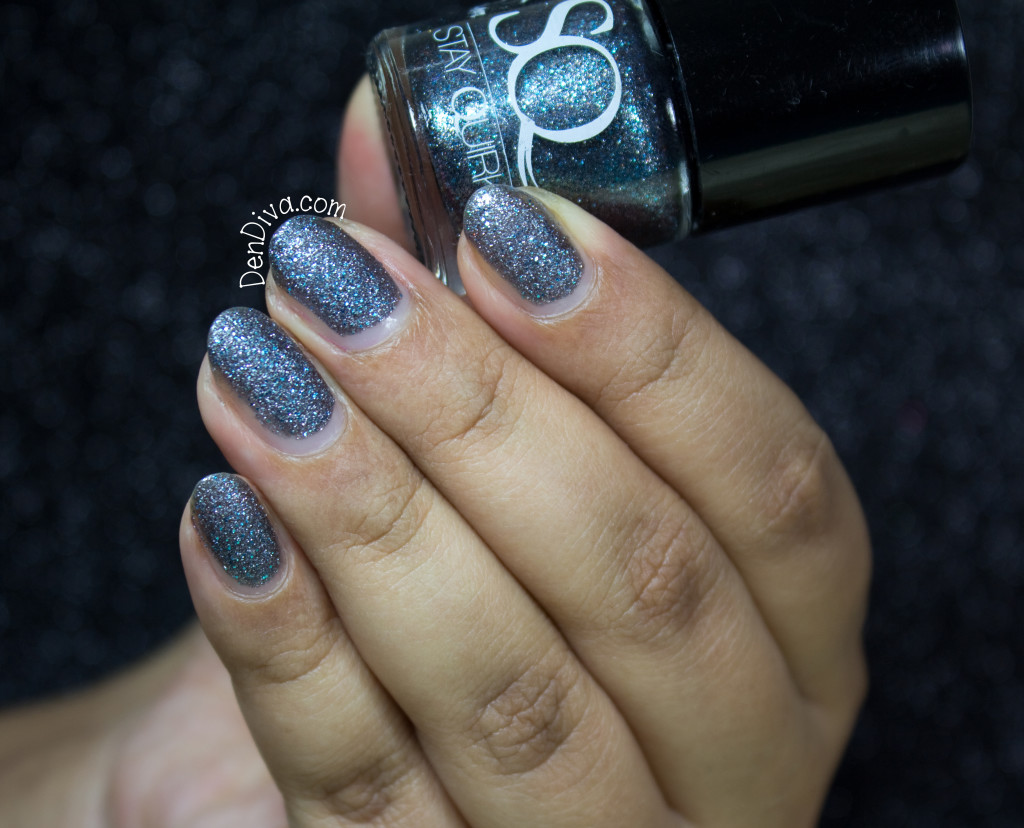 This shade is an amazing mix of Glitter & holo particles and it feels like a party going on in your nails! And there is Smooth granular effects on your nails, which gives that glittery & textured finish. The shade has a black/grey base. Apply 2 coats for opaque finish, 1 coat is bit sheer.
Some of the Nail Polish Features are:
1) They are 5 free (Welcome to the newest wave in non-toxic nail polishes: "5-free." These brands have removed formaldehyde, dibutyl phthalate, and toluene from their mixes along with the allergens camphor and formaldehyde resin,more information here)
2) They promise to be Chip free : I did try it out & tested if its true. This polish lasted on my nails for 6 days now. And I am still wearing it! Check out my IG post for Day 5 pic (@dendivablog), no chip at all!
3) Budget friendly : Their polishes are ranged from Rs. 68- Rs.263. So its quite affordable range for you to try. This shade cost was Rs.150.
4) Quantity : This polish was 8ml. There are also some shades available in 6ml quantity.
5) Brush quality : I am not a big fan of this brush to be honest, some of the strands stick out which I don't like. But I was able to apply properly without smearing on my cuticles.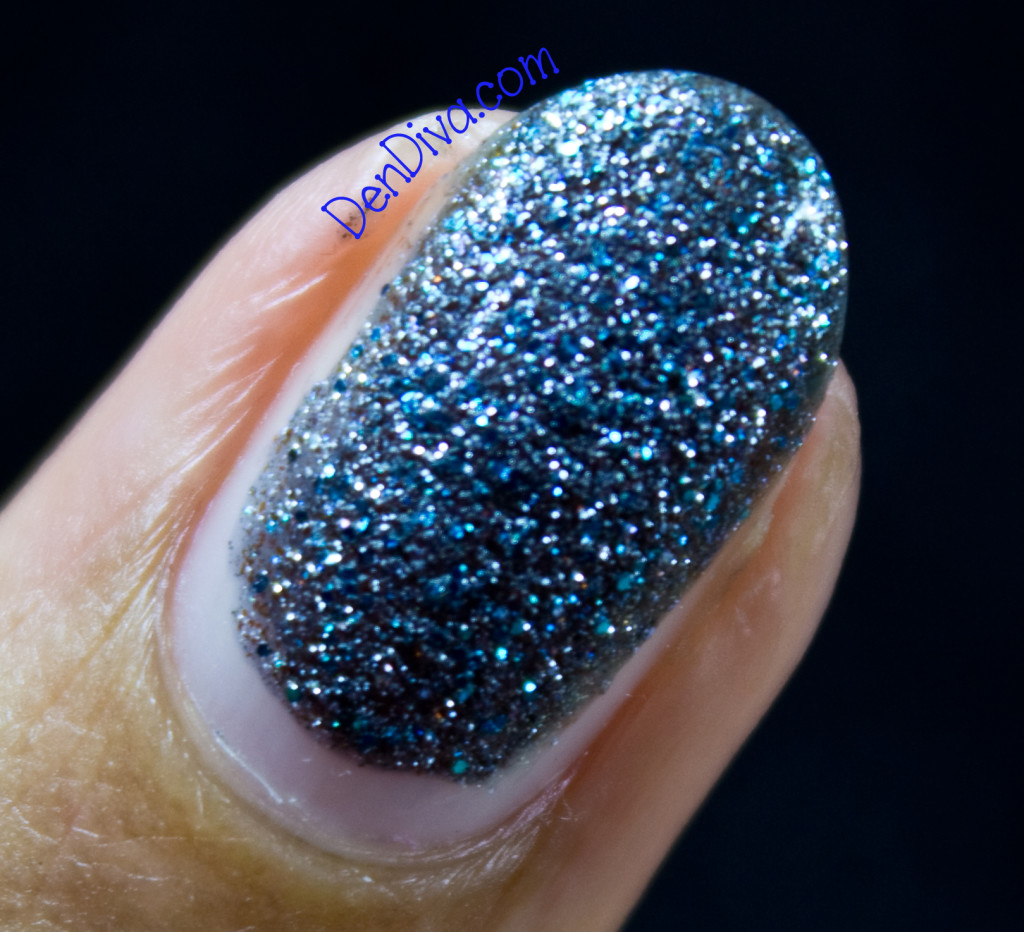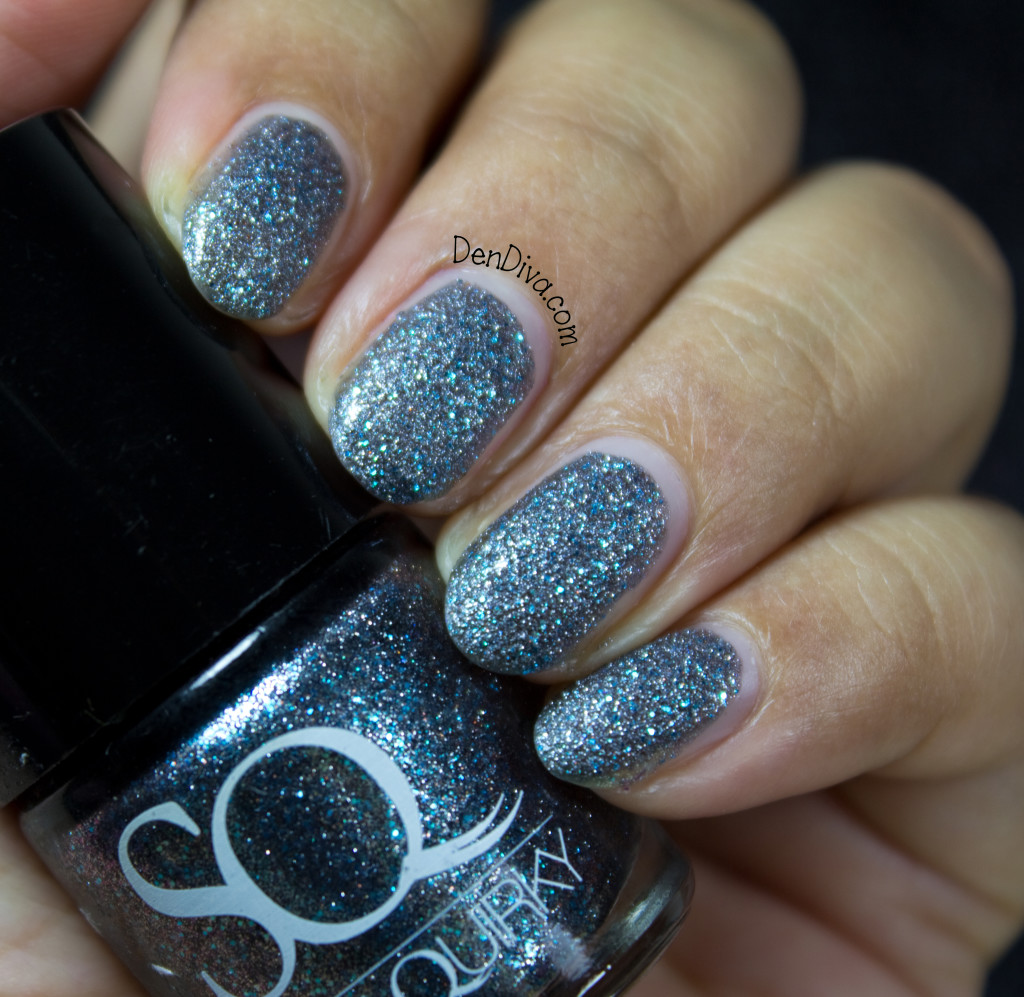 You can buy Stay Quirky Polishes only at Purplle.com. And here is the link of this shade. So did you like this shade.. I have some more swatches of very cool shades coming soon!