I have a new stamping plate to review today which is BP-L026 from BornPrettyStore. And its perfect for Autumn or Fall mani with so many amazing leaf and vine patterns on it.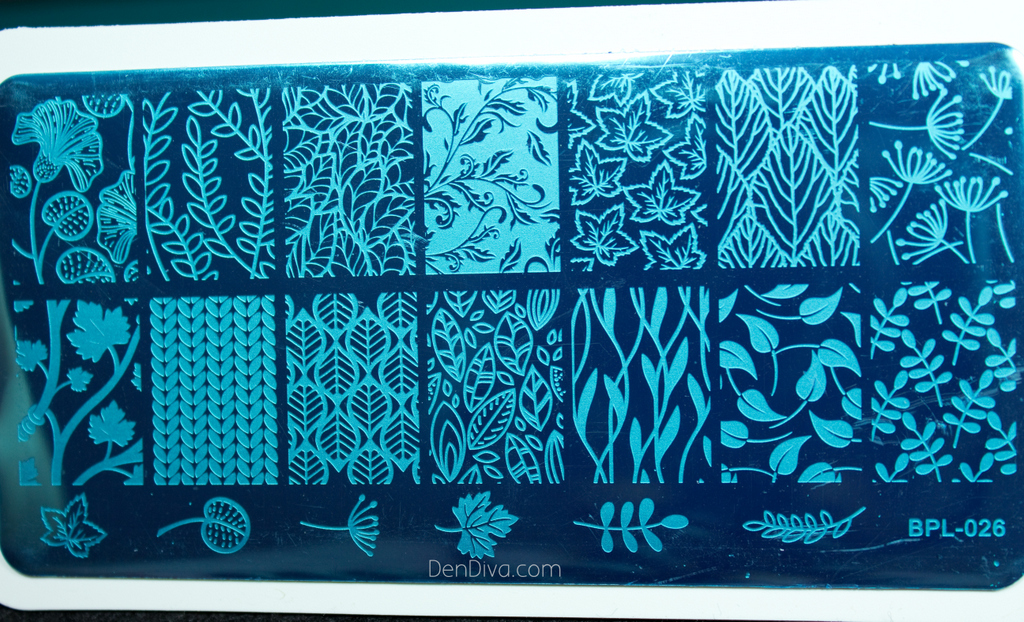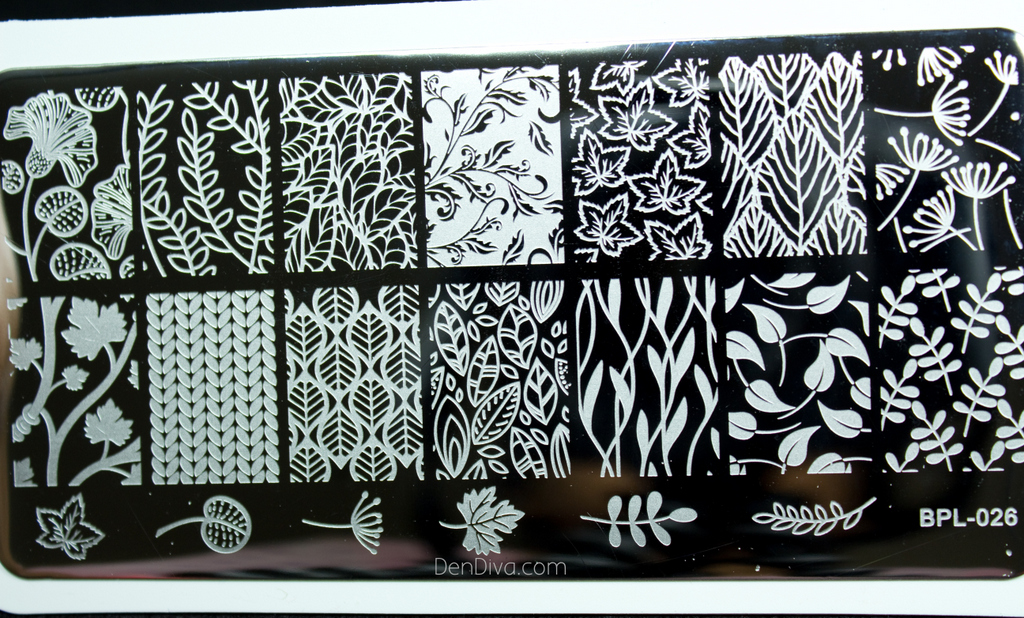 There are 14 large leaf designs which is perfect for long and short nails along with 6 individual leaf patterns for accent nails. The designs are really pretty and etched perfectly. And the stamping plate quality is really excellent. It comes with a pretty sleeve for you to store the plate in. And the stamping plate is fixed on hard plastic which keeps it in place while doing the nail art. The best part about Born pretty Store plates is the image picked up is crisp and clear.
Stamping Plate Details
Item Code : #21812
Price : $3.89
**USE my 10% OFF Coupon Code : DENDIVAK31
Here is the nail art I did using the plate. For non accent nails I simply stamped with Green polish. And for accent nails I used gradient stamping technique.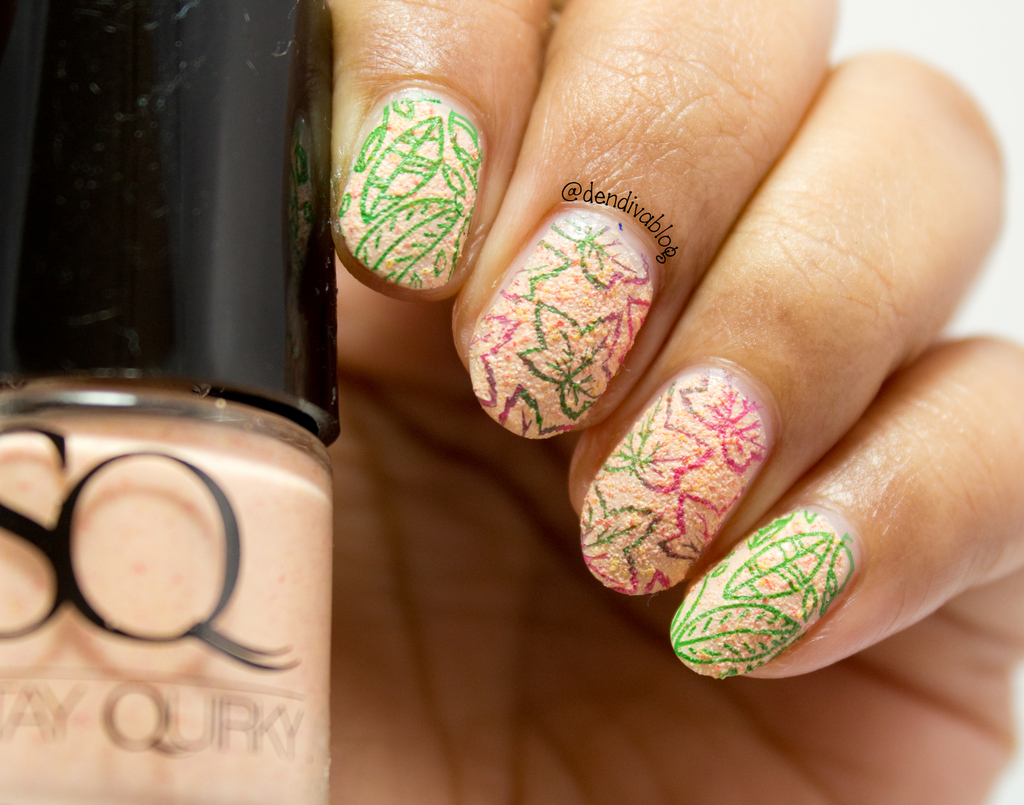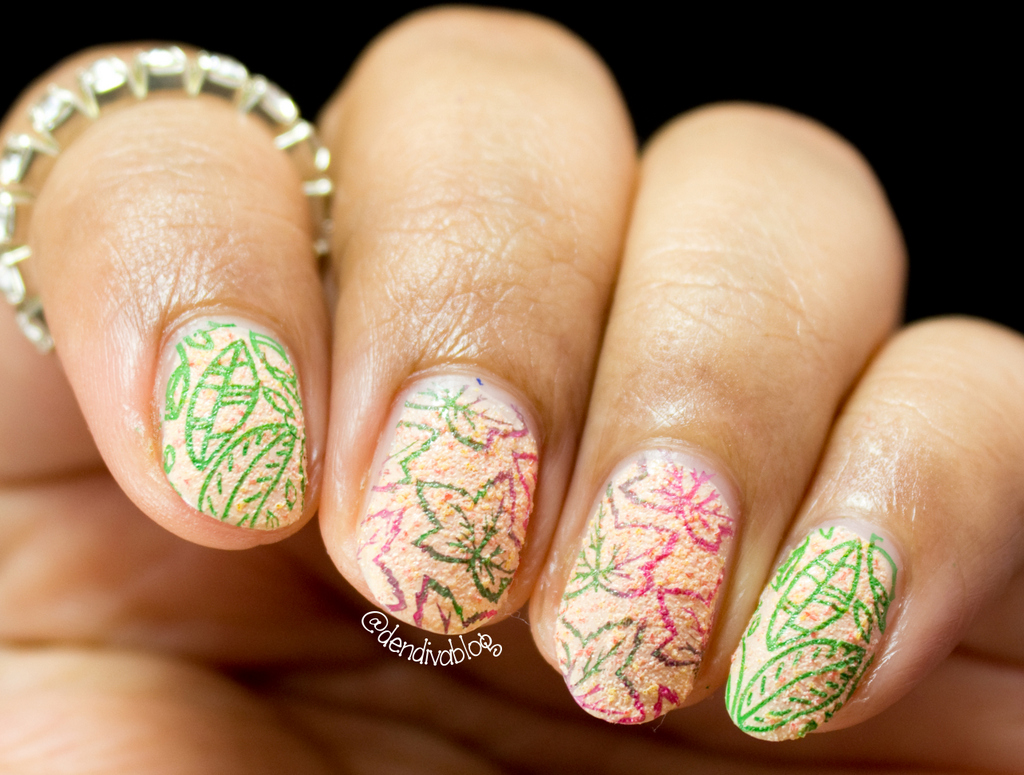 Check out the plate today!