Let's go back in time for a Time Travel. Have you got an overdose of floral & geometric nail stamping plates, then check this one out. Its unique and has got really cool patterns on it.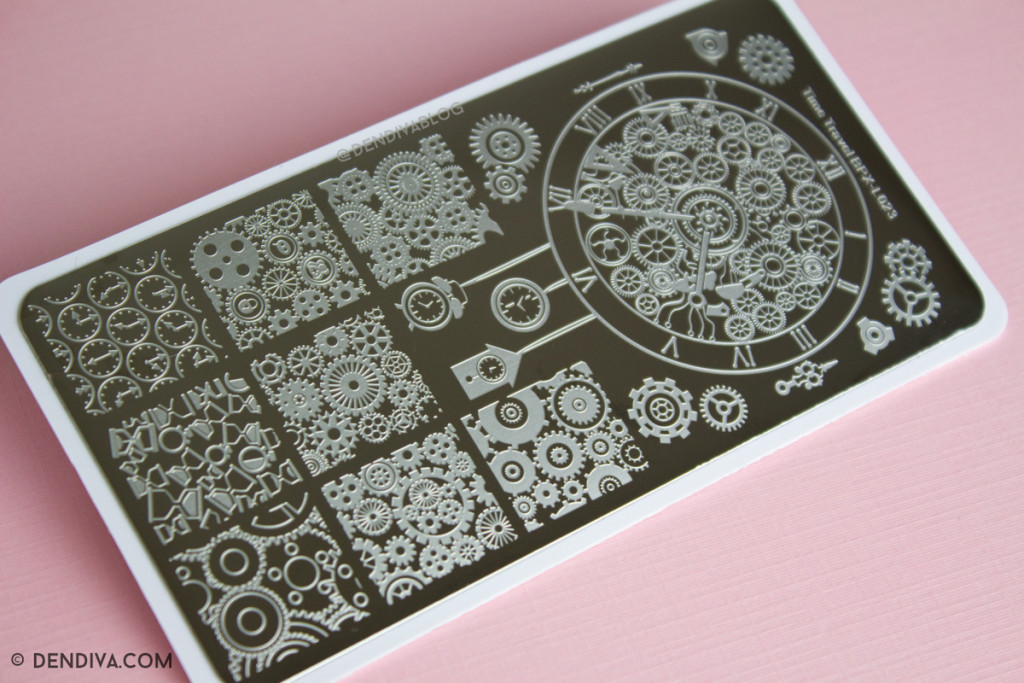 BornPrettyStore Time Travel Stamping Plate BPX-L023 has got 9 Large designs, 8 Small designs, and 1 extra Large design. They gear, clock patterns look very cool. They transfer and stamp great, as all BPS Nail Stamping Plates. The quality is great and it comes with a Sleeve/cover for protection.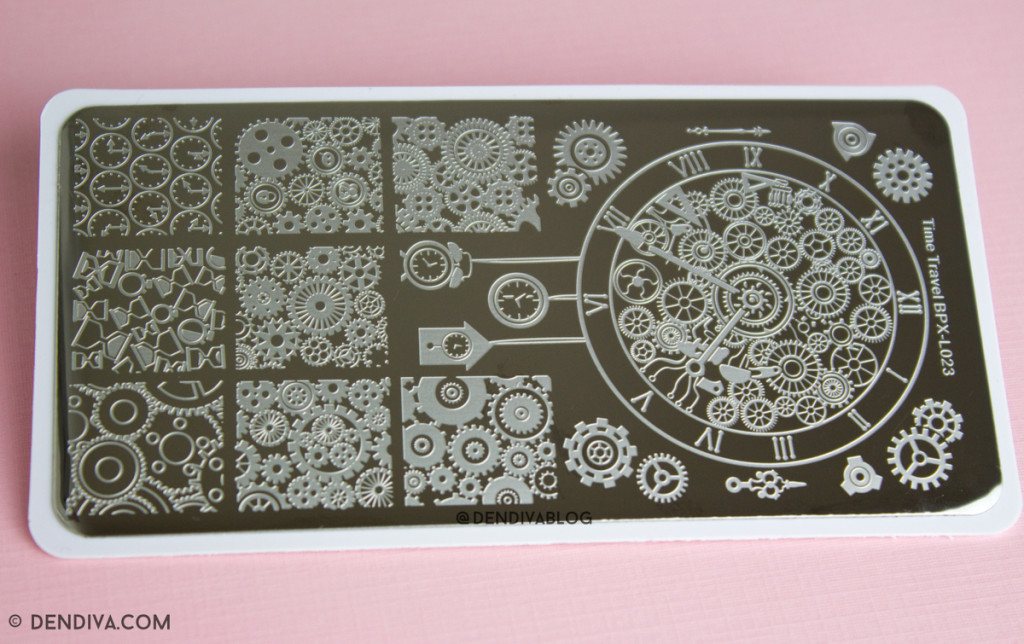 I tried 2 different nail arts using this plate.
First one was simple Stamping with Silver stamping polish on a Green textured Polish.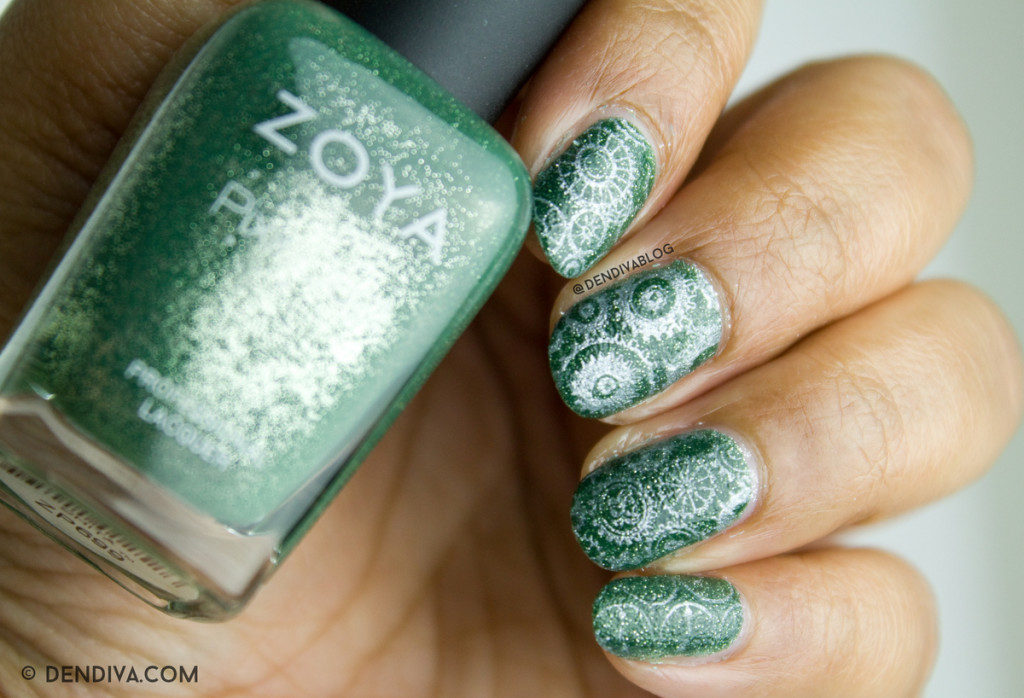 The Second design I tried using Reverse stamping technique. For Base I used Golden polish and used Black stamping polish. And filled in the design with Coral and Mint Green polishes. I love how this mani turned out!
Item Details
Price – $2.39
Item Code – #38746
10% OFF Coupon Code – DENDIVAK31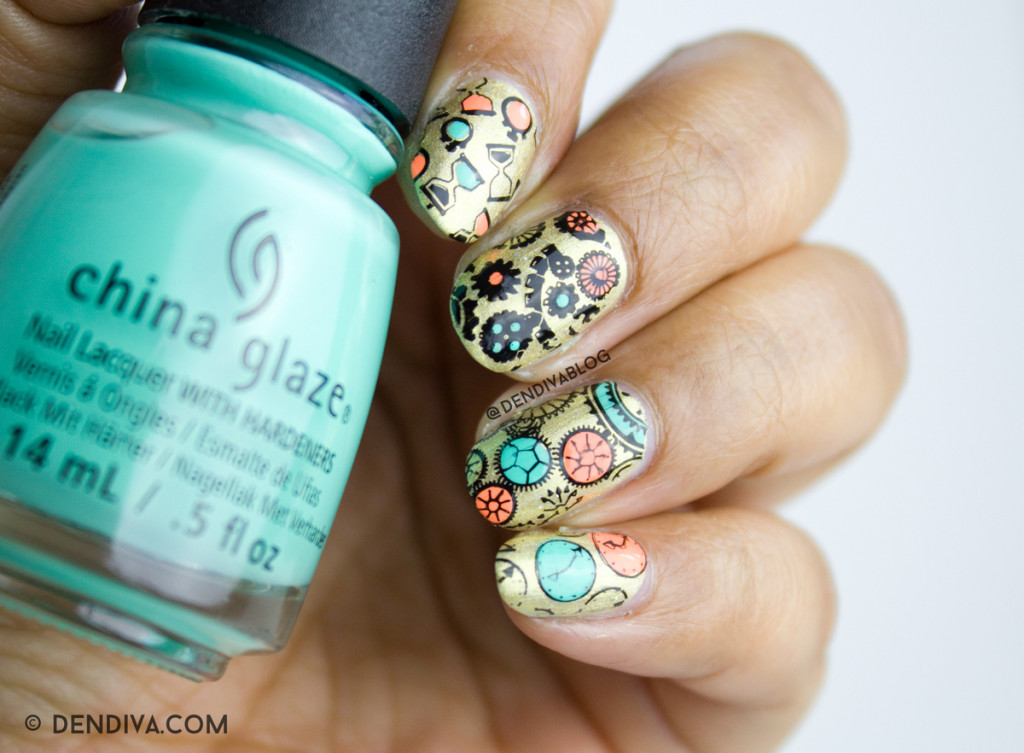 Check this cool stamping plate today!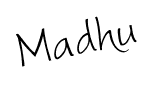 *PR
Save