A business card is the face of a business, a small piece of paper having all the vital information is responsible for providing you future business opportunities. So if you have your own business or want to provide your services to others, having a business card is a must. In this post I will share
How I made my business card in few mintues
Best TIPS to make your own Cards
Information where you can print your business cards online in India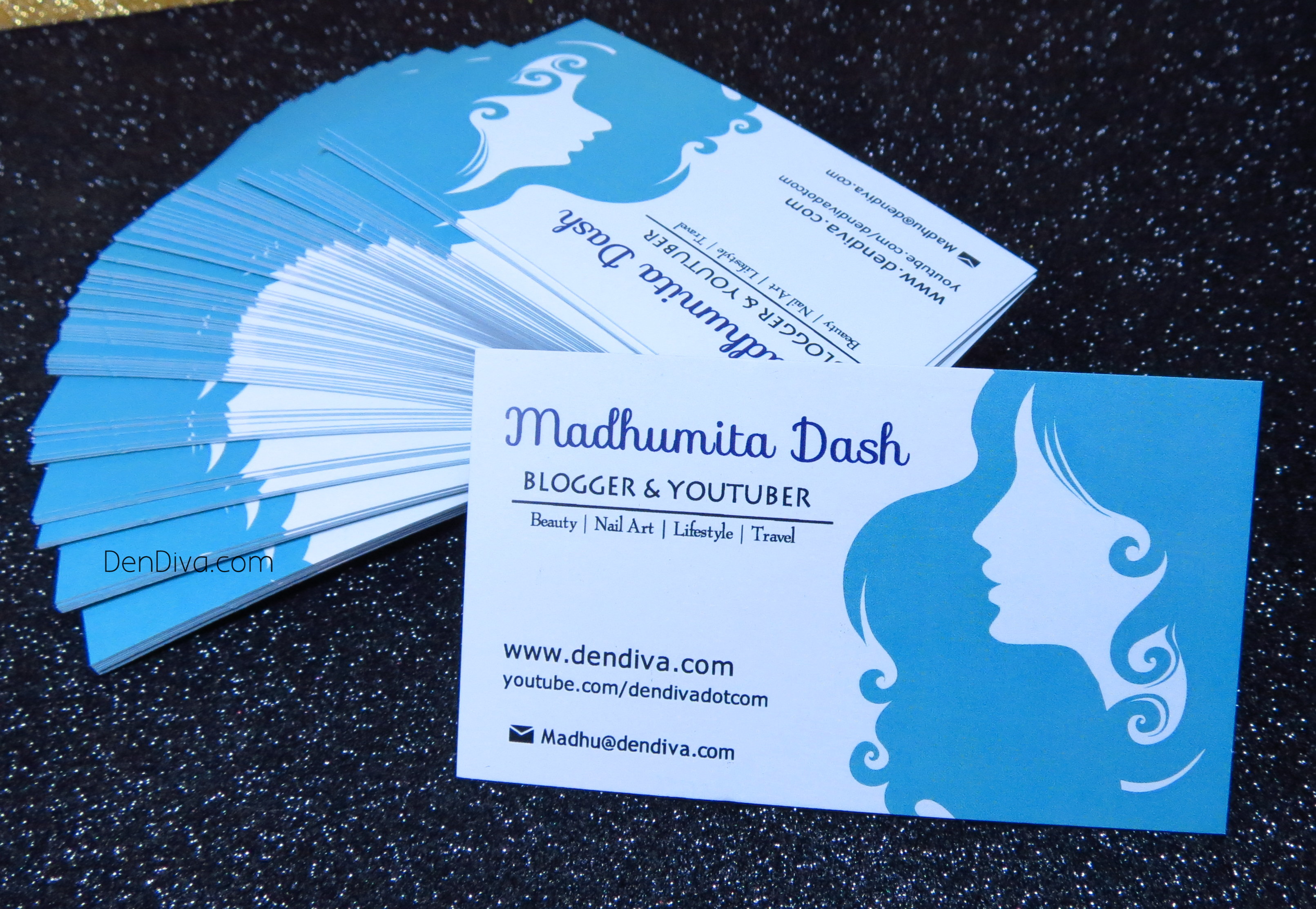 I printed my card using Printo.com and will share how I did that with pics, so you can have an idea how Printing from the site works. Printo had a wide range of categories to choose from like, standard paper,textured paper,metallic paper,single side, double side are few from the many available. Once you select what type of material you want the card to be, next step is designing the card.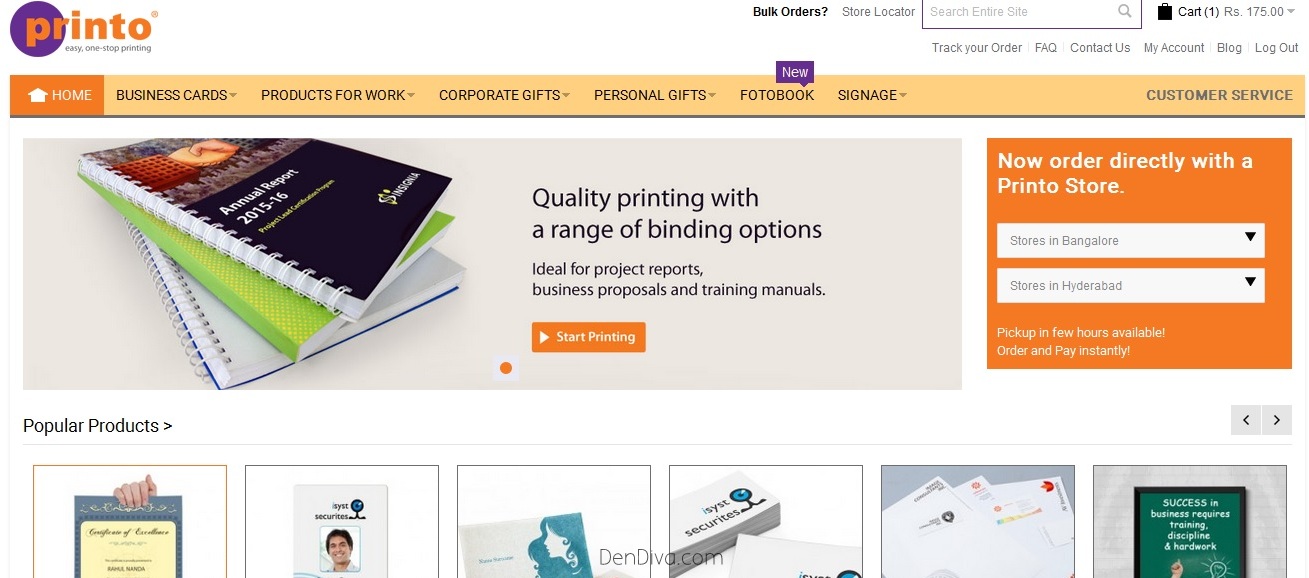 The first step is choosing your card design, there are so many templates available with them. You can either choose from it, or you can customize and create your own design, add your logo. So once the look and feel is set, next comes the most important part, i.e. adding the content.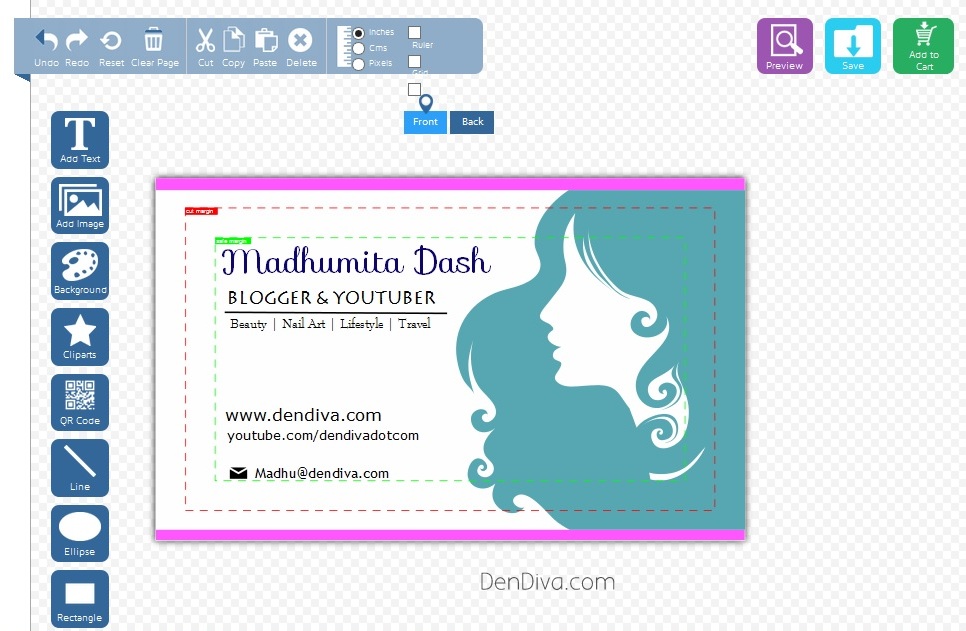 Here you can add the most important and vital information you want to share. (More TIPS below on what information you should provide for having effective business cards). You can choose your fonts, colors, lines or shapes, pictures like Logos and more. And once that is done, the work is almost finished from your side. You can add that to your cart and check them out, for the cards to be shipped to you. That simple!!
For printing 100 cards, of Standard paper and double side, it costed me Rs.175 from Printo (there was some discount on too) It is totally value for money and saves a lot of time too.
TIPS for Effective Business Cards
1. Give all vital information like name/designation/mail id/phone/fax with which you want to correspond
2. Place all the information so that it doesn't look clumsy or very full. Give proper spacing and divide into sections (like Contact information/product details/social media in their own sections)
3. Give QR code as it will link to your site, but keep at the back side so that it doesn't take up space in the front.
4. If you want to go for 2-sided cards, you can use the back side for giving your product pics, social media info.
5. Overall design it in such a way it will be most effective for you.
Some other sites for printing Business cards online in India:
Hope this post was helpful to you.