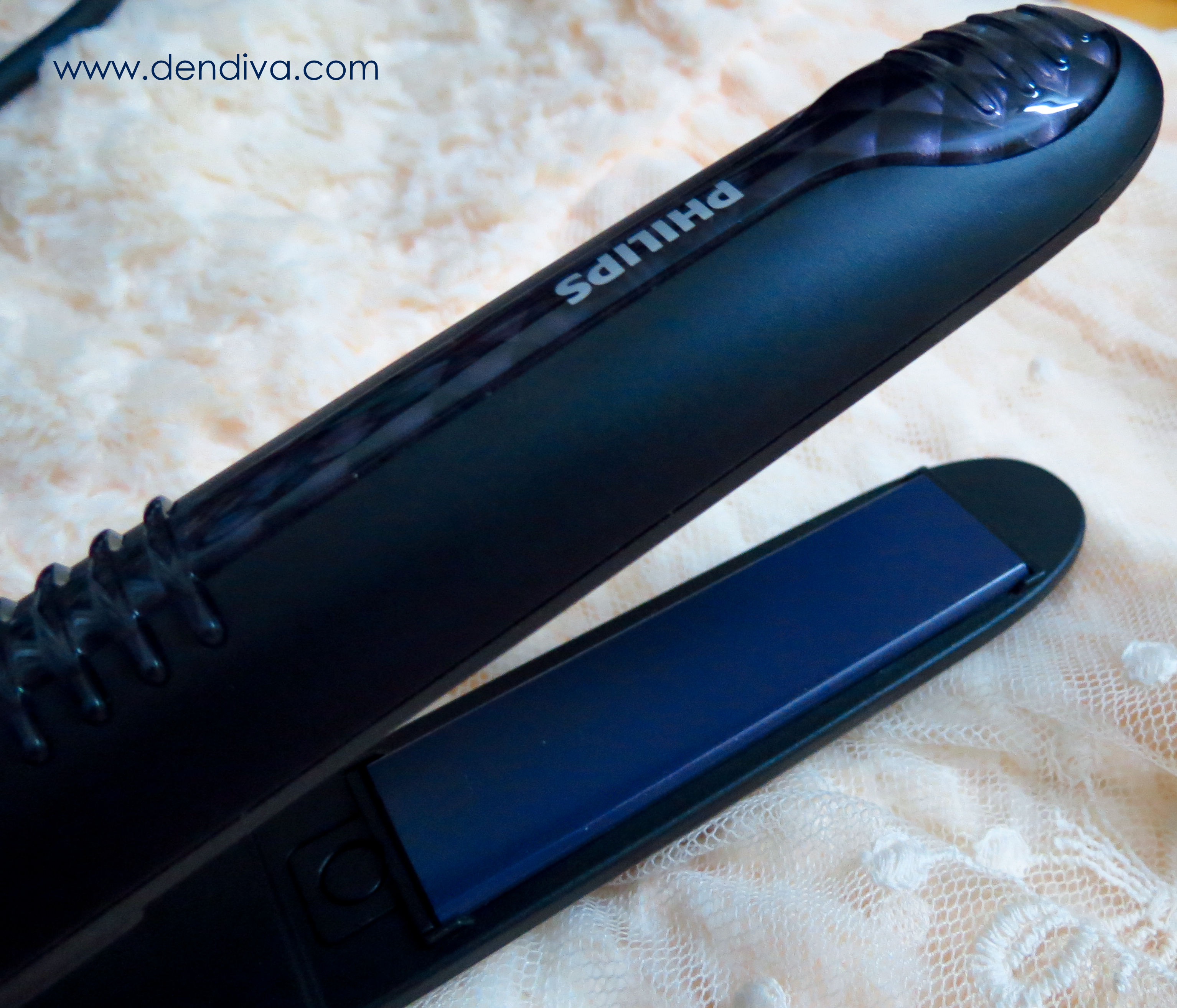 I got this as my B'day gift from Hubby
.. its the first Hair styling tool I own (apart from a blow dry of course). Ok to be honest he gave me gift vouchers from an Electronics store and for me that's the best gift, as I am little picky when it comes to buying any product ;-). I did little bit of research as to which Hair straightener to get. And I finalized on this one based on its features. So coming to the review part.
Features :
Automatic Temperature Setting
Ceramic Plates
Automatic Shut-off
Universal Voltage
Even Heat Distribution Technology
Efficient Straightening
Swivel Cord
15 sec Heat-up Time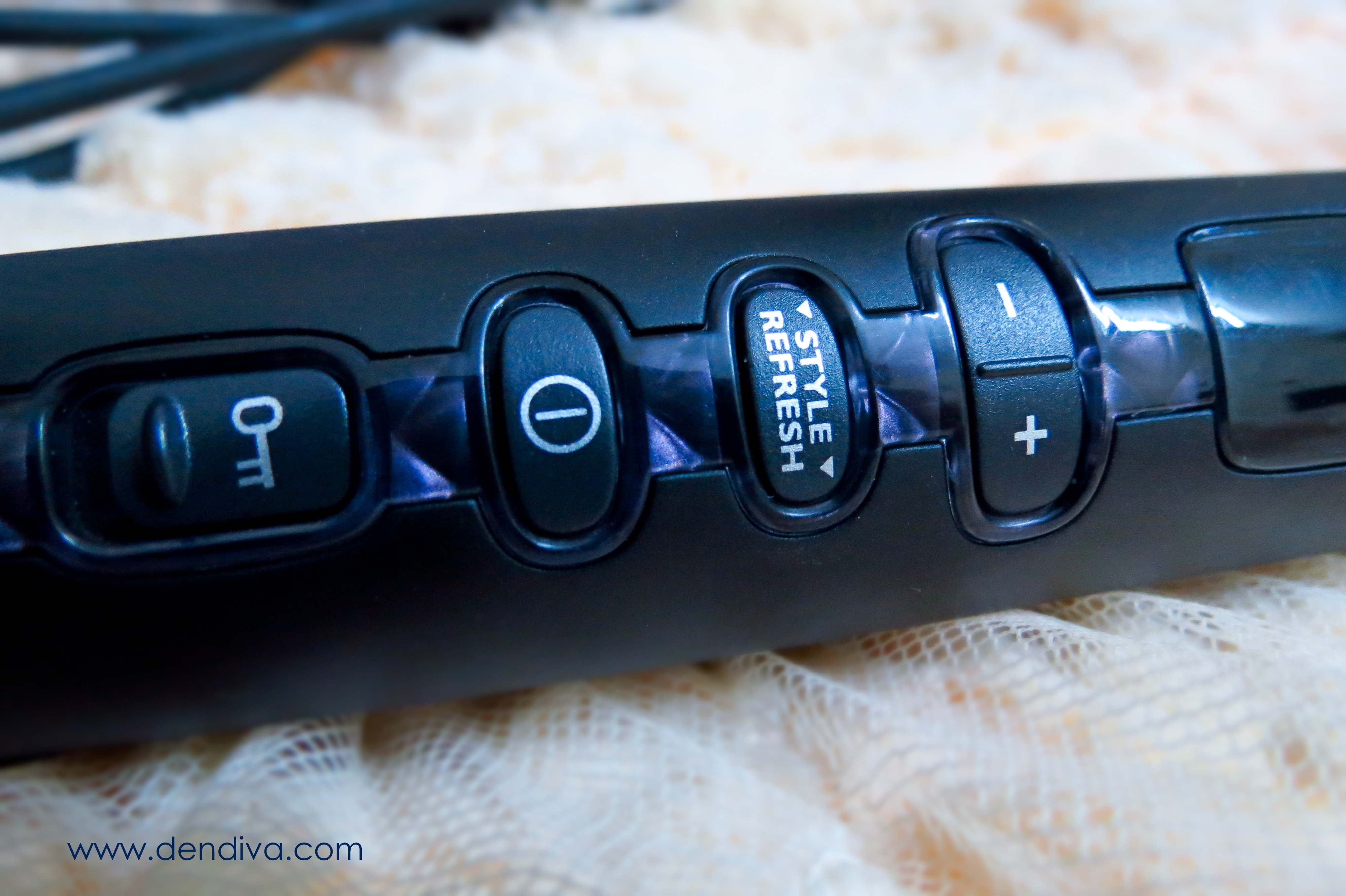 For me the most Important feature which made me got the product was Temp control. I can increase/decrease temp based on need. Most of brands available in India doesn't have this feature. And its important if you do hair styling frequently, to do the same at a temperature which won't harm your hair.
Another 2 features which I love absolutely is the Style Refresh and Lock. Style refresh is used when you are in a hurry and it styles in a lesser temperature. So it will be useful when you get ready for office/college. As it will just control the frizz and makes hair straight in less time with less heating. It may not do the pin point straight, but it makes my hair looks natural as well as healthy (as in no frizz, no unwanted waves). Lock feature is really important to Lock whatever setting you have chosen and since the buttons are in top,mostly they get pressed while straightening. Any way you hold, you will be pressing the switches everytime, so lock ensures every setting is locked and not changed. Once you are done just press it to unlock and switch off.
Steps to Use :
Its really easy to use. I will just mention the Steps how I use it.
1 ) Plug in to an electric source
2) Long press Power button till display is switched On.
3) Adjust temperature setting by pressing + or – or Style refresh
4) It heats instanly, no waiting time what so ever ( I tried with min to max temp settings)
5) Long press Lock key to lock settings.
6) Use it to straighten your hair
7) Long press Lock key to unlock the keys
8) Press Power button to switch off and take out power cord
After use Experience
I have medium shoulder length little thin hair. And 5-6 partitions are enough for me to style it. It takes around 15 mins for complete styling. I have tried with min – max temp settings and Style refresh as well. It gives best result for me in 180 degrees, and its proper straight, silky smooth hair. Style refresh is mostly if you want to do away with frizz and fly aways, i.e. take care of a bad hair day or daily use, it gives natural looking finish, not proper straight.
The hair remains straight for 2 days looking proper. Then it starts looking normal self i.e I get the waves but no frizz. It feels really nice and silky finish. I use a heat protectant spray before using it, so I have not yet got any split ends or hair damage. You can read more about my Hair heat protectant spray here.

Cost
It costed me Rs.2995 from an electronics store. In various online sites you can get the same price or slight variation. Check the end of the review for list of sites where you can buy it in India.
PROs
1. Very lightweight and slim, easy handling
2. Travel friendly
3. Temperature control setting
4. Heats instantly,no waiting time (even for max temp)
5. Lock function to lock the settings
6. Silky smooth frizz free hair
7. Plates lock facility. While doing partitions you can lock the plates so they are not open and you don't get the chance to burn your fingers when in use.
CONs
1. The plates are narrow, people with long or thick hair might find little time taking
2. Only when you try with max temp, you get proper straight hair which stays for long time. When using lesser temperatures the effect lasts for short time.
3. Buttons are on top, so if you forget to use the Lock feature, you will be pressing whole lot of buttons while using it.
4. Look wise its little dull,not much options available
Rate
3.5/5
Recommend 
Only if you want temp control hair straightener at reasonable rate with other useful features. If you want pin pointed straight hair which will stay for 3-4 days, you may not get the desired result. So won't say its a must buy, but you don't loose anything by buying it.
Check out where you can Buy this in India
1. http://www.flipkart.com/philips-hp8339-hair-straightener/p/itmdazmbp8uhmggw
2. http://www.junglee.com/Philips-HP8339-00-Hair-Straightener/dp/B009H0BE40
3. http://www.infibeam.com/Hair_Care/i-Philips-Women-Light-Hair-Straightener/P-B-H-Philips-HP8339.html
4. http://purplle.com/product/philips-hp8339-hair-straightener
So which Hair straightener you use .. any good ones, let me know