Its singles time today!!! Eyeshadow singles I mean

this was my first singles eyeshadow purchase. I normally prefer palettes. And most of my palettes are you know, the wearable regular shades. But when I want to experiment with colors, I prefer getting singles. So that I can pick my shade and not have to buy a whole another palette unless its something I really want. So today I will review and swatch these colorful NYX Hot Singles eyeshadows.
I got 4 shades to share today. Lately I wanted to try purple shades because they look pretty and its summer time, so bright colors will look great no doubt. So here are some details about the product
Price – $4.50
I got mine from Ulta, they mostly have Buy one get one 50% off on many brands & I got bunch of NYX products in last Thanksgiving sale. You can get in from Walmart, Target, Kmart, CVS in US.
And in India I saw it is available online at Nyka, Jabong, Amazon but the prices kind of scared me. Its too costly there (around Rs.600-Rs.700). If I am about to pay such high price I will prefer to get some high end brands or some palettes. Not worth getting a single shadow for such high price according to me.
Quantity – 0.06oz
Packaging -
Its kind of cute with the bow clasp on lid. Not any super wow factor, but considering the price very decent packaging.
Shades -
There are *hold your breath* 88 shades available!! Yes you read it right.. as per their website currently these many options are available to you.
I got 4 shades which are HS09 Harlequin, HS10 Epic, HS05 Wild Orchid, HS53 Zen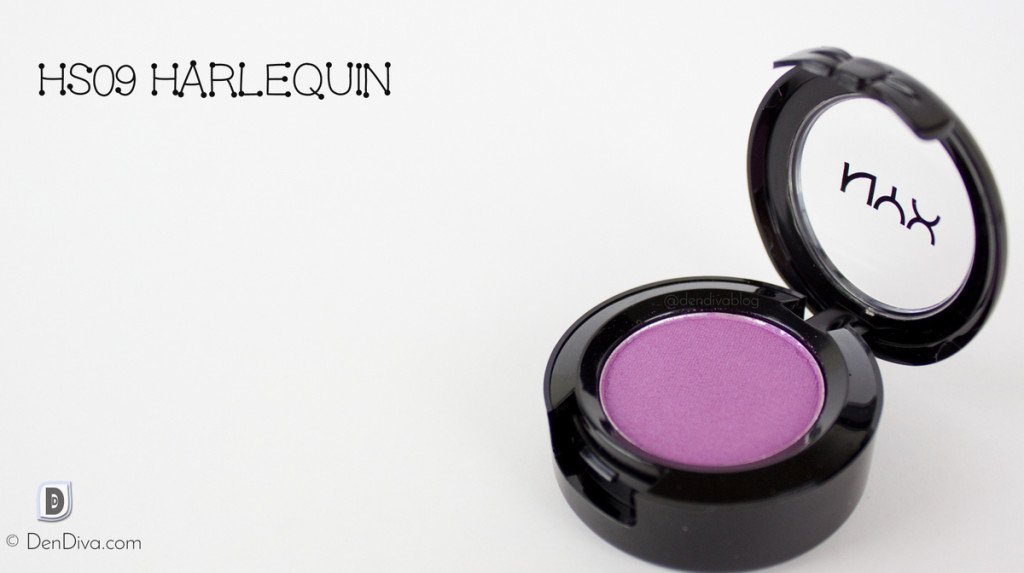 Harlequin (HS09) – Its an iridescent purple shade with pink undertones. Really pretty and feminine shade. And it is very subtle and wearable
Epic (HS10) – Its a satiny light violet shade. It is more deeper shade then Harlequin and a true purple.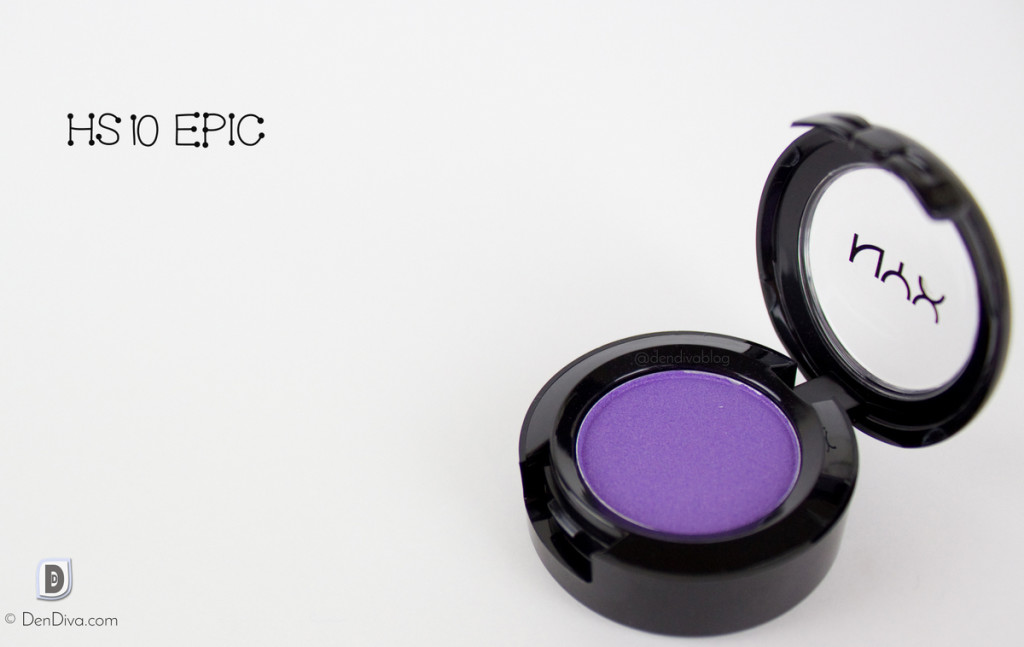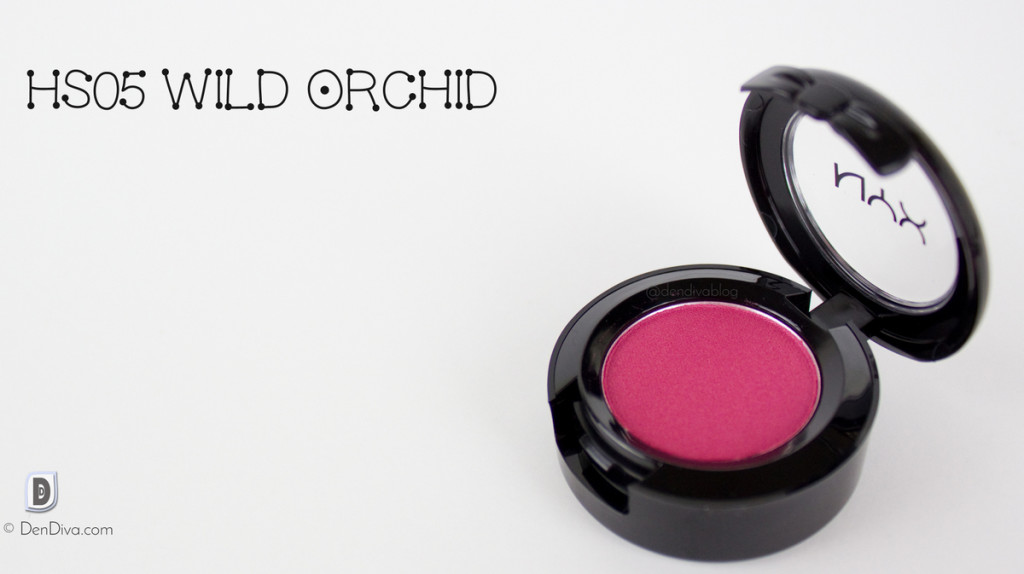 HS05 Wild Orchid – Its a satiny red with pink undertones. Really pretty shade.
HS53 Zen – OMG! This is my favorite of all. Before getting any of these, I didn't know I will love this shade so much. Its a pearly forest green shade. And so perfect for smudging or doing smokey eyes.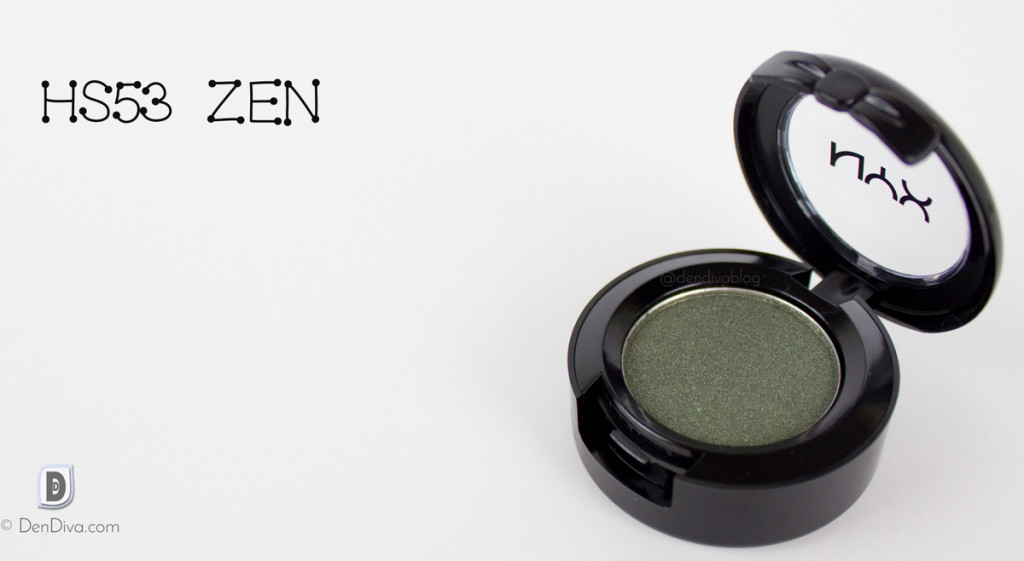 Pigmentation – They are very nicely pigmented. My makeup brush could pick up the shades without any issues. And they blend well too.
Stay – They stay more time if you use an eye shadow primer, without that it kinds of fades away in 4-5 hours. (P.S. I have oily lid)
Swatches
So here are the swatches of all the 4 shades. Let me know which one calls out to you!!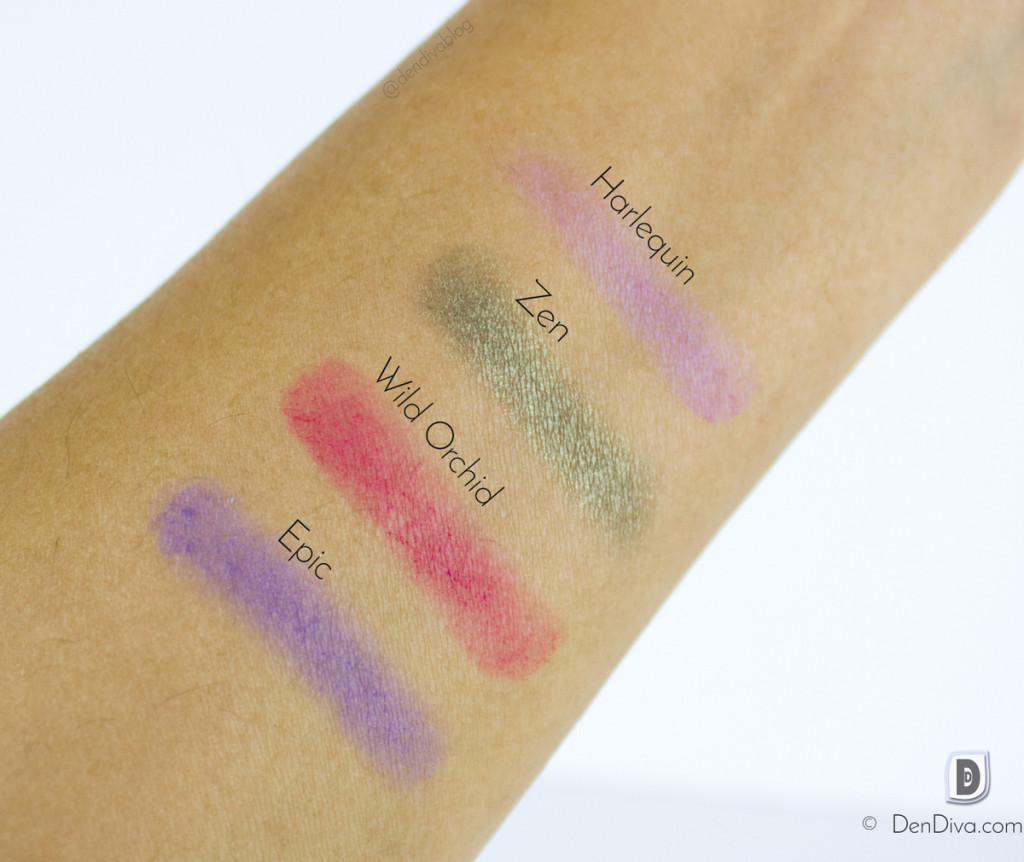 Rating – 4/5
Recommend  – Definitely if you like to try different shades.