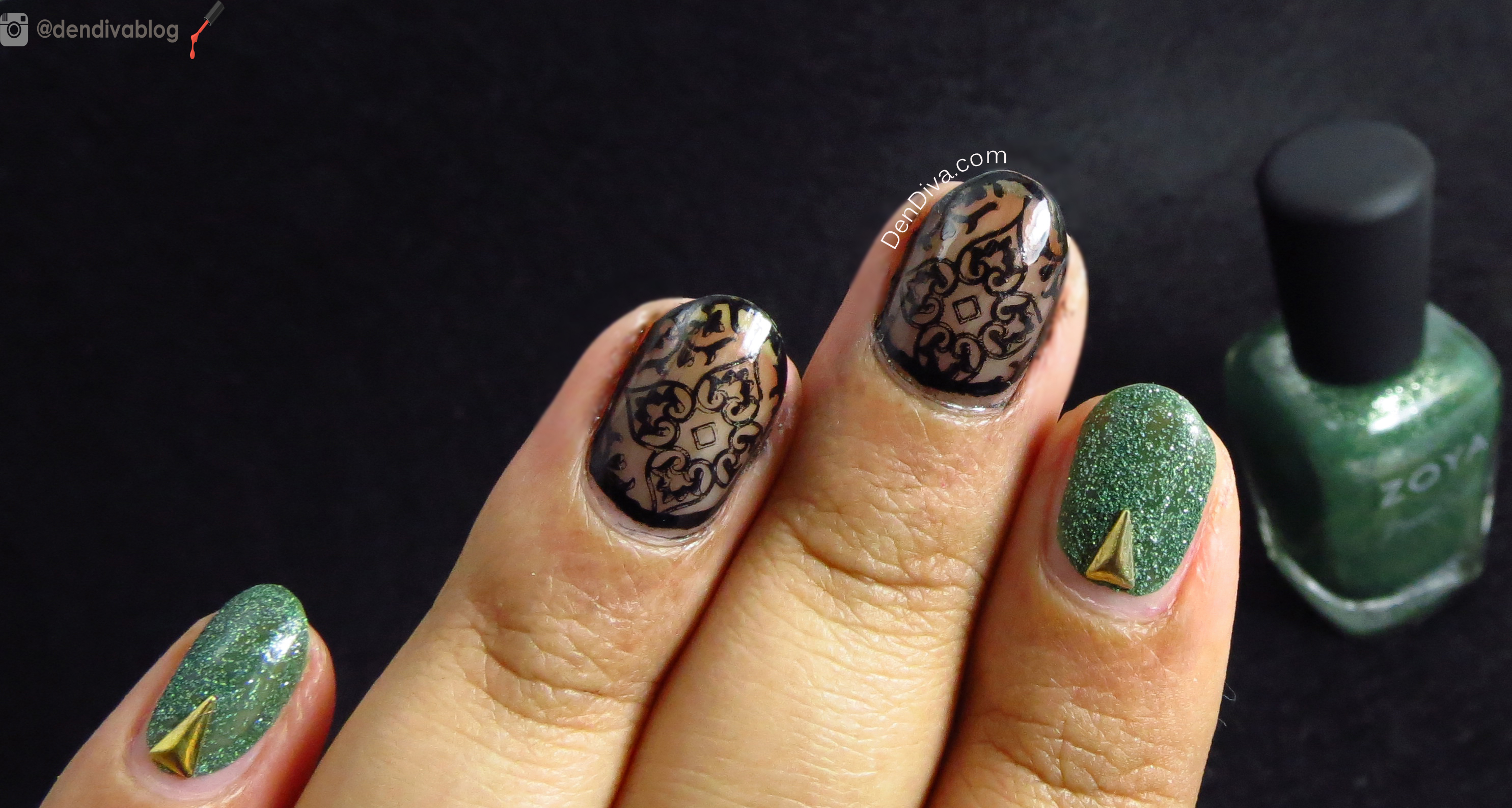 I have review of 2 BornPrettyStore.com products in this post. First one is Triangle Nail Studs, which I absolutely luv… and 2nd one is a Nail sticker. I never tried a Nail sticker before so thought to give a try. Check them out one by one. And don't forget to use my 10% off Coupon code DENDIVAK31 if you decide to buy.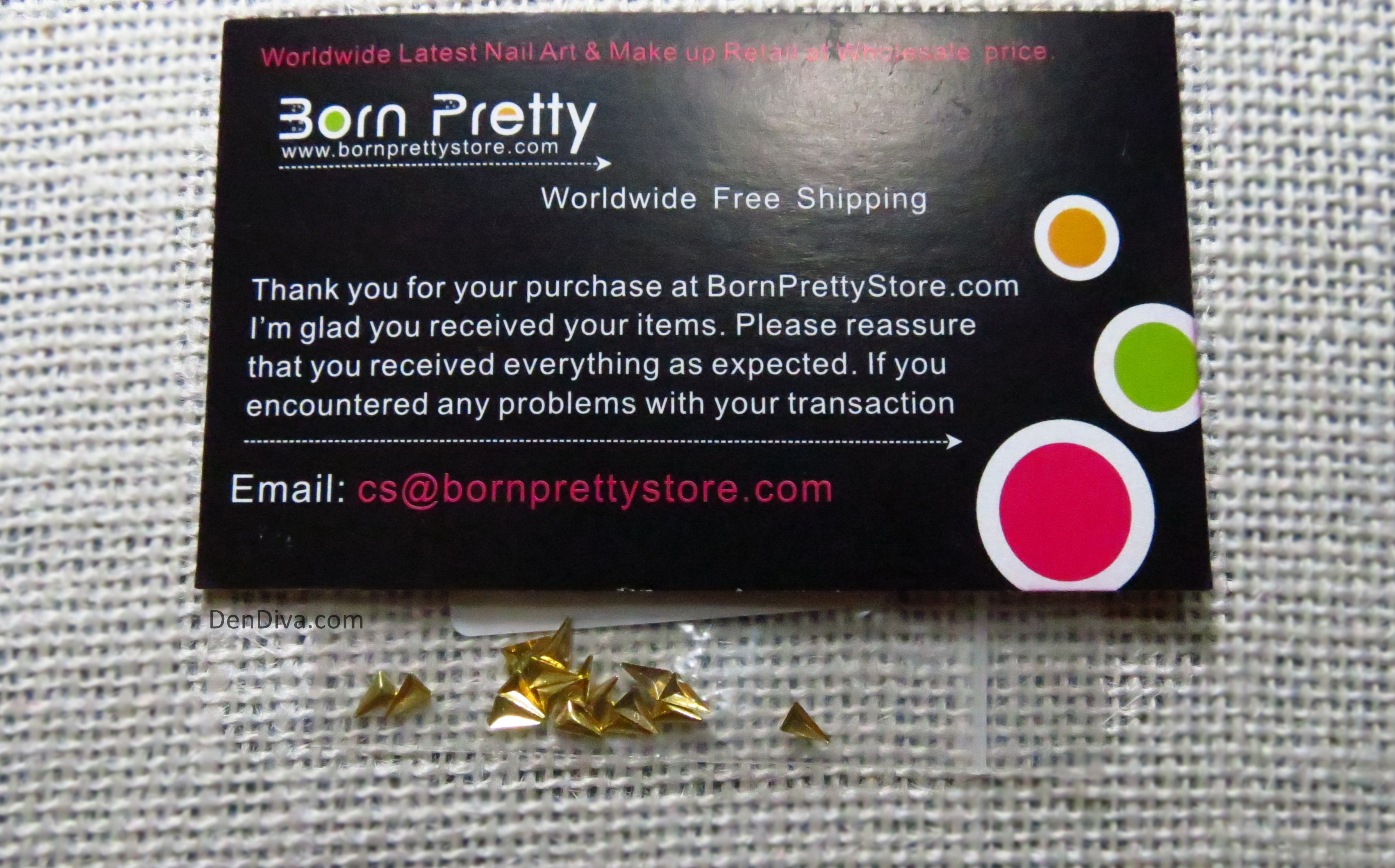 The nail accessory I have used here is Triangular Nail Studs from BornPrettyStore.com. I have been wanting to get these for some time now, as they are really cool. The size is perfect for the nails and you get 20 pieces in a pack for 3.28$. And the best part is you can reuse them after trying out on a mani. I plucked out mine and kept it to use in my future nail arts.
If you want to check these studs, you can get the item details below :
Item Code : 16677 (You can search the site using this too)
Colors : Gold & Silver
These studs are perfect either for accent or non-accent nails. From all shapes of nail studs, these are kind of my fav. Do check them out!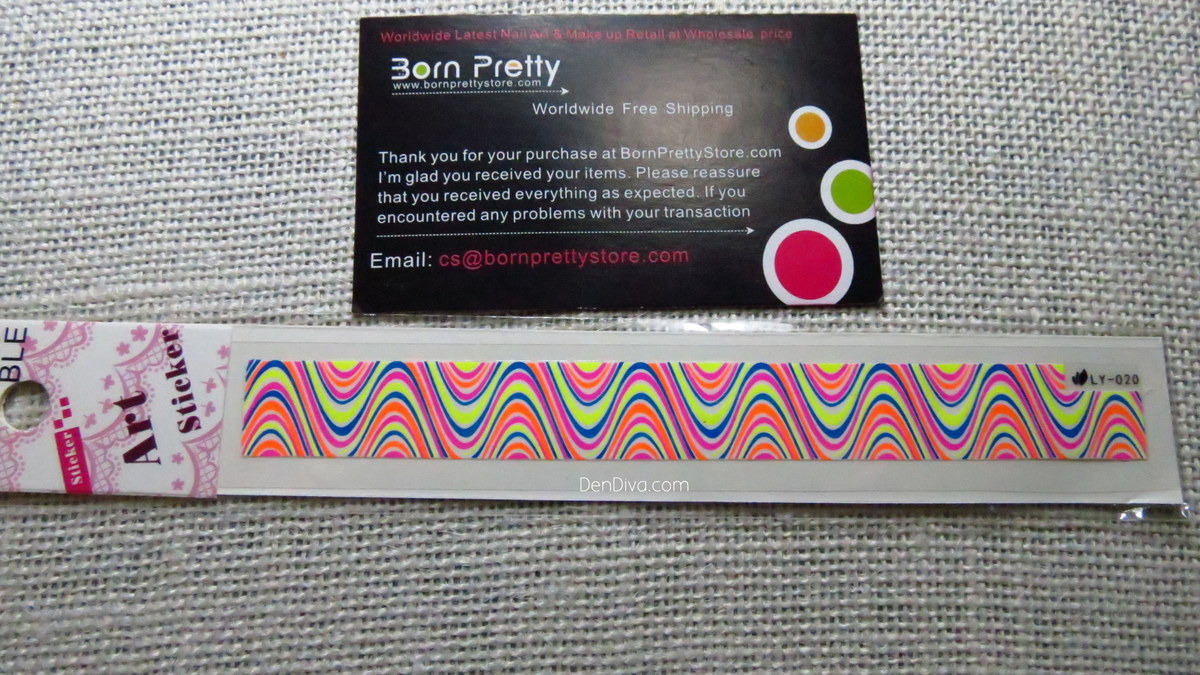 This is a strip of Nail Sticker. I really liked the pattern, it looks awesome.Please don't confuse this with Nail Decal, as they are 2 separate items with different application methods.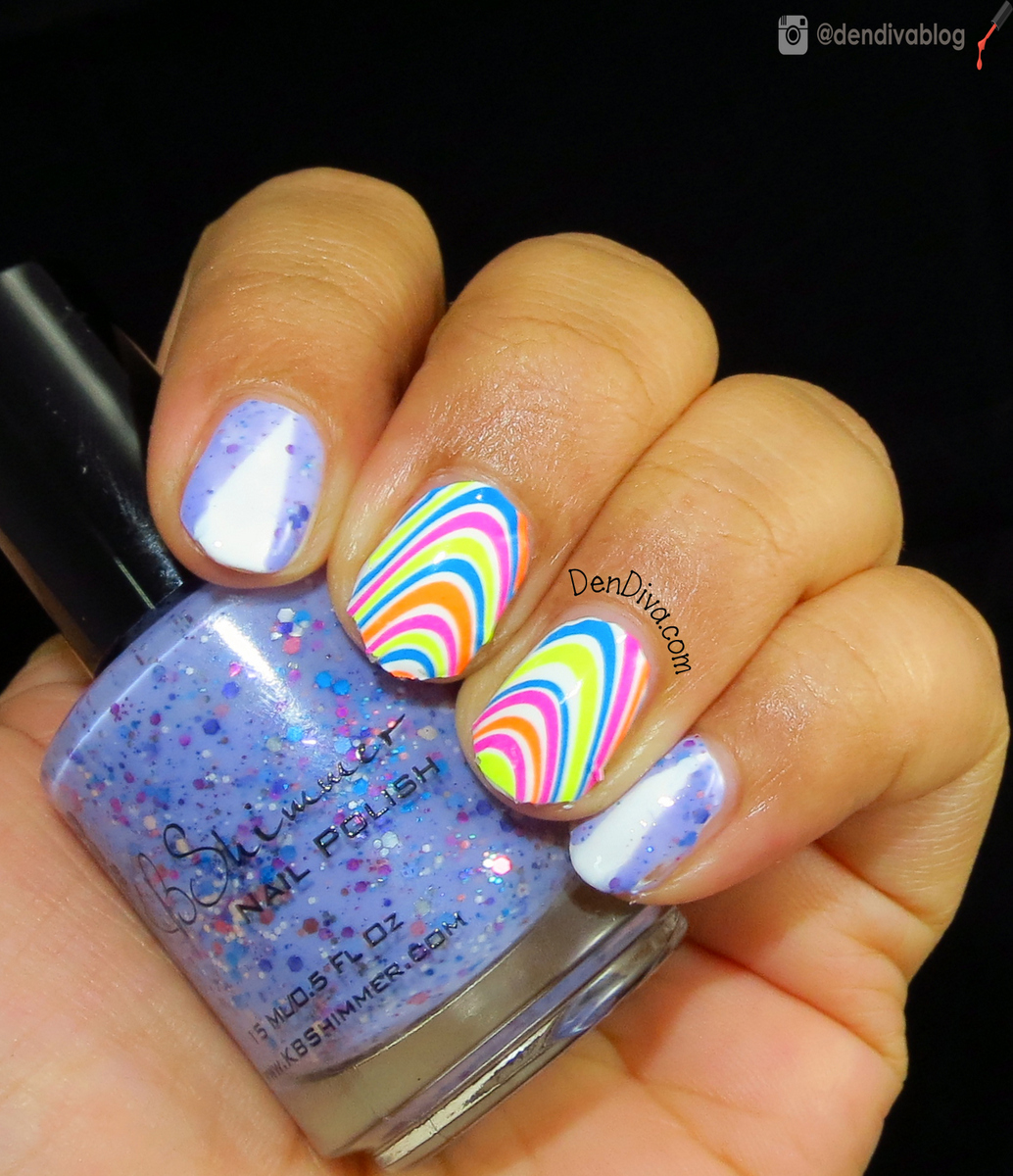 How to Use:
1) Take the strip and apply some lotion/cream/baby oil (as suggested in the pack). Just gently rub it. Start with one side first.
2) Then wipe off the lotion/cream/baby oil with a tissue paper.
3) Try to separate the sticker from the plastic sheet. You can use your nails to do it
4) Cut a small piece of the sticker, which will fit one nail. Then cut it like your nail shape is. Curve a little which you will place towards cuticle.
5) Place the sticker on your nails and press it firmly. This sticker is sticky at one side so it will stick nicely to the nails. Just press and even out the sticker from all sides.
6) Take a nail buffer and gently buff the nail tip end, to remove excess sticker.
7) You can apply a top coat (I have skipped here)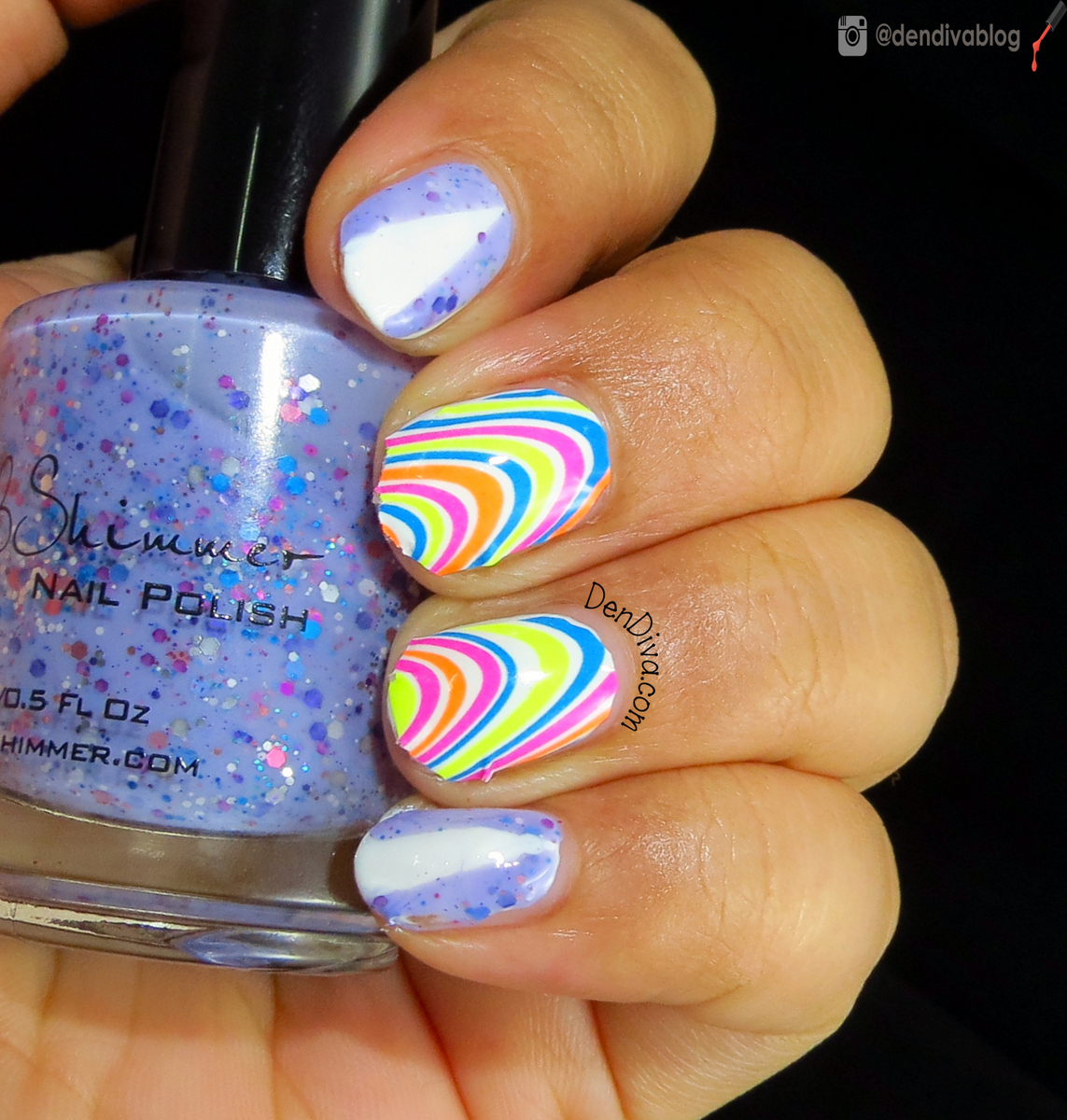 Pros:
1) Very easy to use
2) Effective to get a quick mani without using anything else.
Cons:
1) It may be a little bit difficult to remove, as I tried with polich remover it didn't come off easily. I had to scratch and remove it.
2) There may be a bit unevenness at the corners to get a smooth finish. I had this issue. If you have flat nails, it may not be a concern for you.
Product Details:
Price : $2.16
Patterns : 10 different patterns to choose from
Item Code : 16999 (You can use this to search in the site/social sites)
You will be getting more nail art videos from me now. I may include nail care, nail art tips, swatch, review posts there too. Hope you guys will like it… If you have any suggestion or request you can let me know.