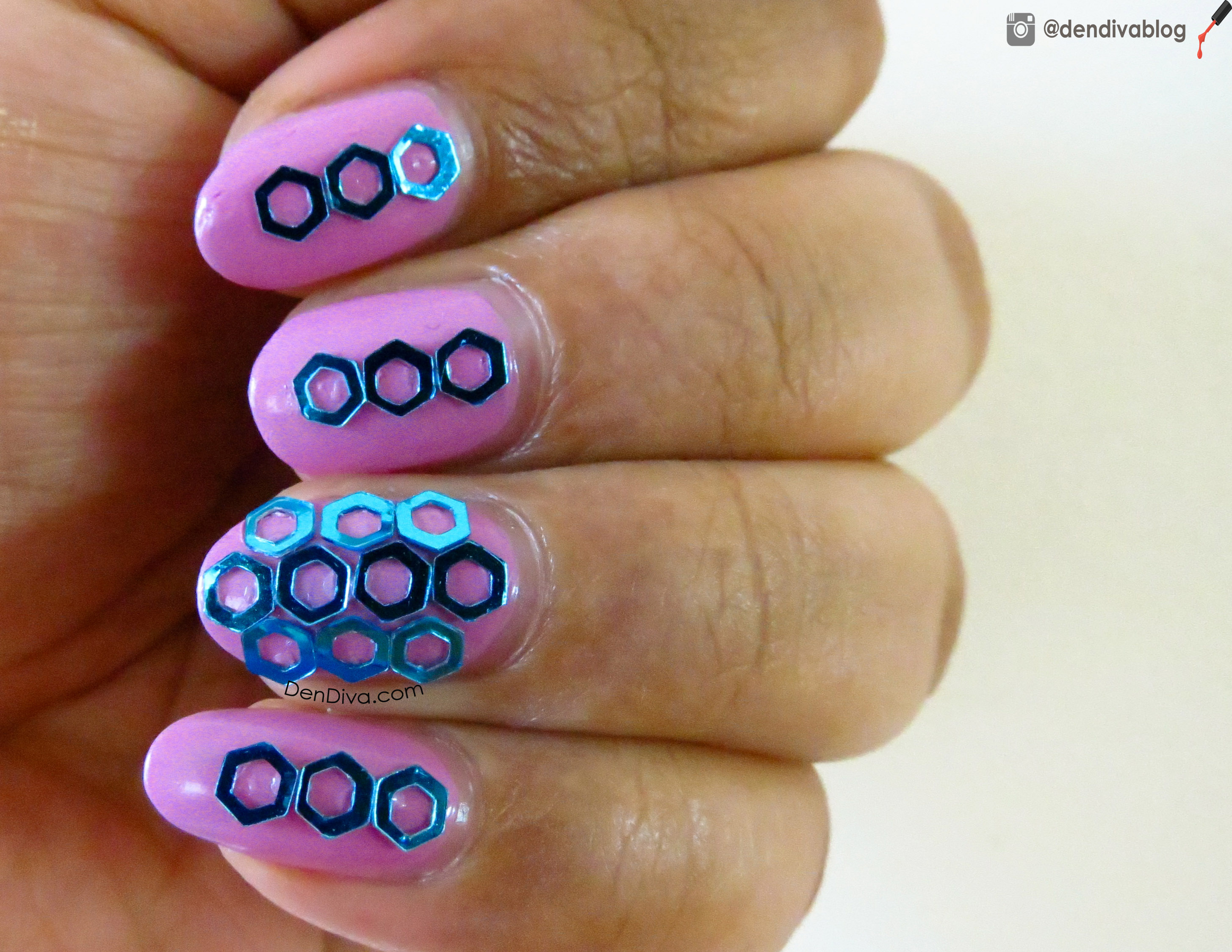 I got these hexagon sheets as I found them to be really cool and different. And one thing which came to my mind on seeing them was honey comb. So I did a mani and tried to create one on my nails without the honey bee of course

Check out BornPrettyStore.com if you haven't already, and don't forget to use my BPS Coupon code  DENDIVAK31  to get 10% off on all its products. It has awesome Black Friday Sale going on now!!!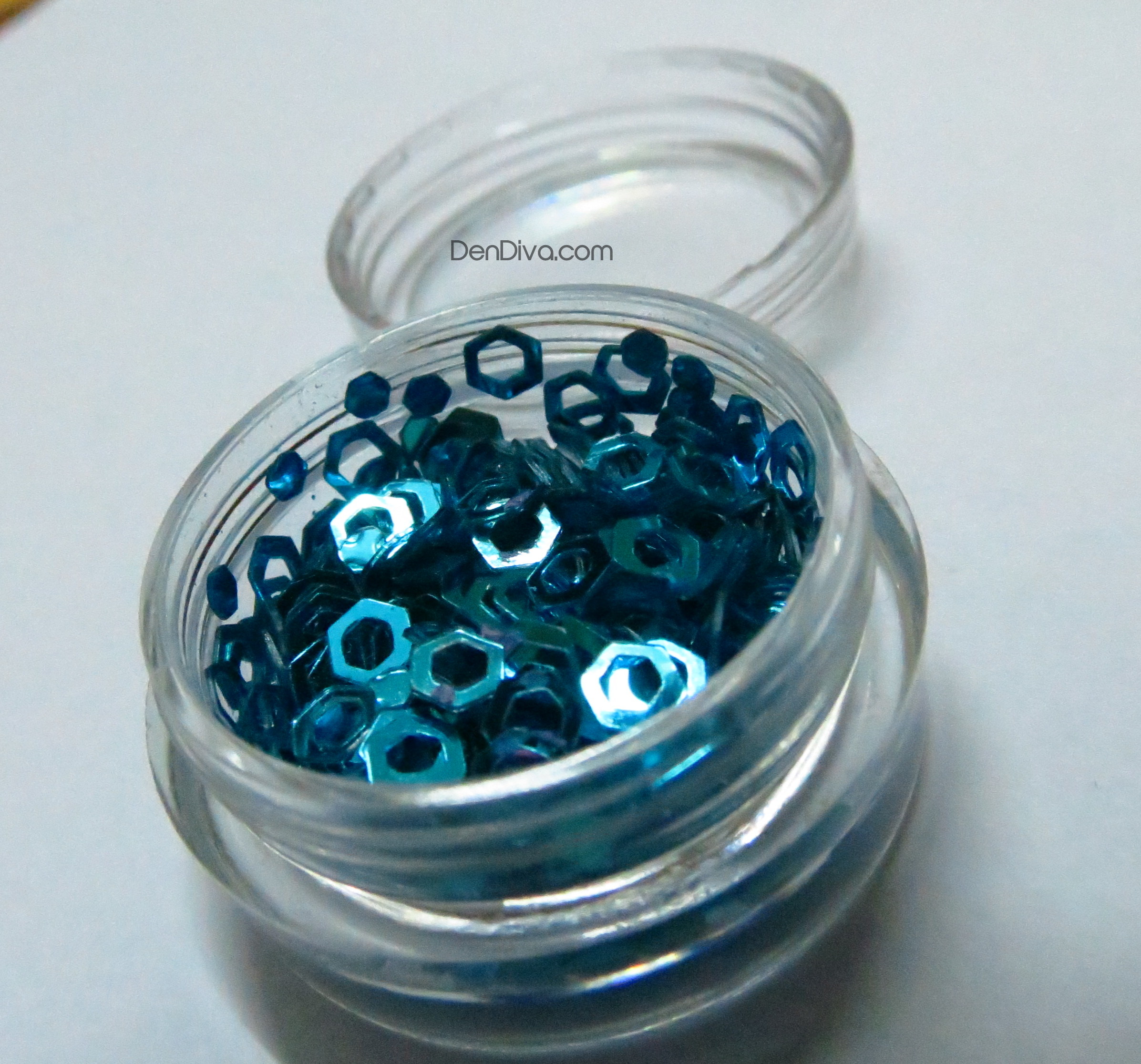 I got the Hexagon Glitter Sheets from BornPrettyStore, you can check them here. There are 12 colors available and all are glittery. I liked 3-4 shades very much and finally chose this one. And what's cool is you can also use them to decorate your home, cell phone's case, glasses, made card, body art, etc. Well that's one multi purpose item I say! Use them for nail arts as well as craft stuff and your DIYs.
If the ring finger design is too quirky for you to try you can just place them in straight line and it looks cool too. The glitter also has the small circular center part (which is cut out of the hexagon), so its kind of 2 different glitters in one pack.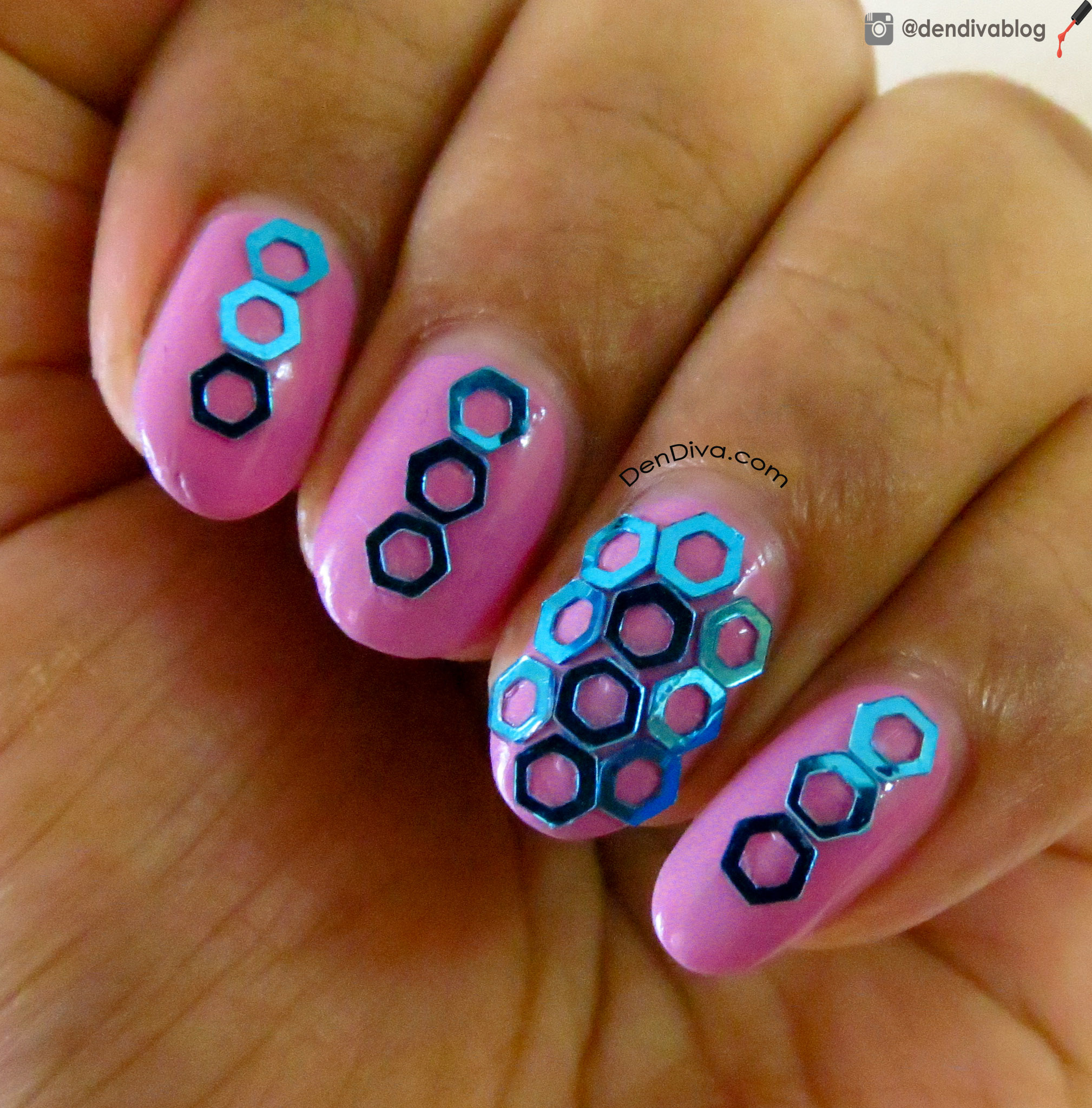 Happy Thanksgiving everyone!! Did you check out my Thanksgiving special nails on my Instagram?? Do it now, its really cool n easy. Follow me on Instagram account @dendivablog for more different nail designs, which I share only for my followers.