I got my first Fab Bag and I am pretty excited about it! I have heard a lot about them & thought I must get this now.. I have done a video review for it in my Youtube Channel – DenDiva. You can watch it below.

I would like to mention that all the products are pretty awesome, but my Fav one was the Mood Matcher Lipstick which changes color according to your mood (i.e. body temperature). I couldn't mention that part in the video as that clip got corrupted.. also I did try it after filming and really it changed colors.. while swatching, it was matching my skin tone, but when I applied, it changed to a pretty pink shade which I loved!
Did you get your Fab bag yet!! Check them out now.. And let me know which one was your fav product from this..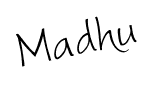 P.S : I will be Missing in Action for few days as we will be shifting our home, so I will get back to your comments after I get settled in and get my net connection.