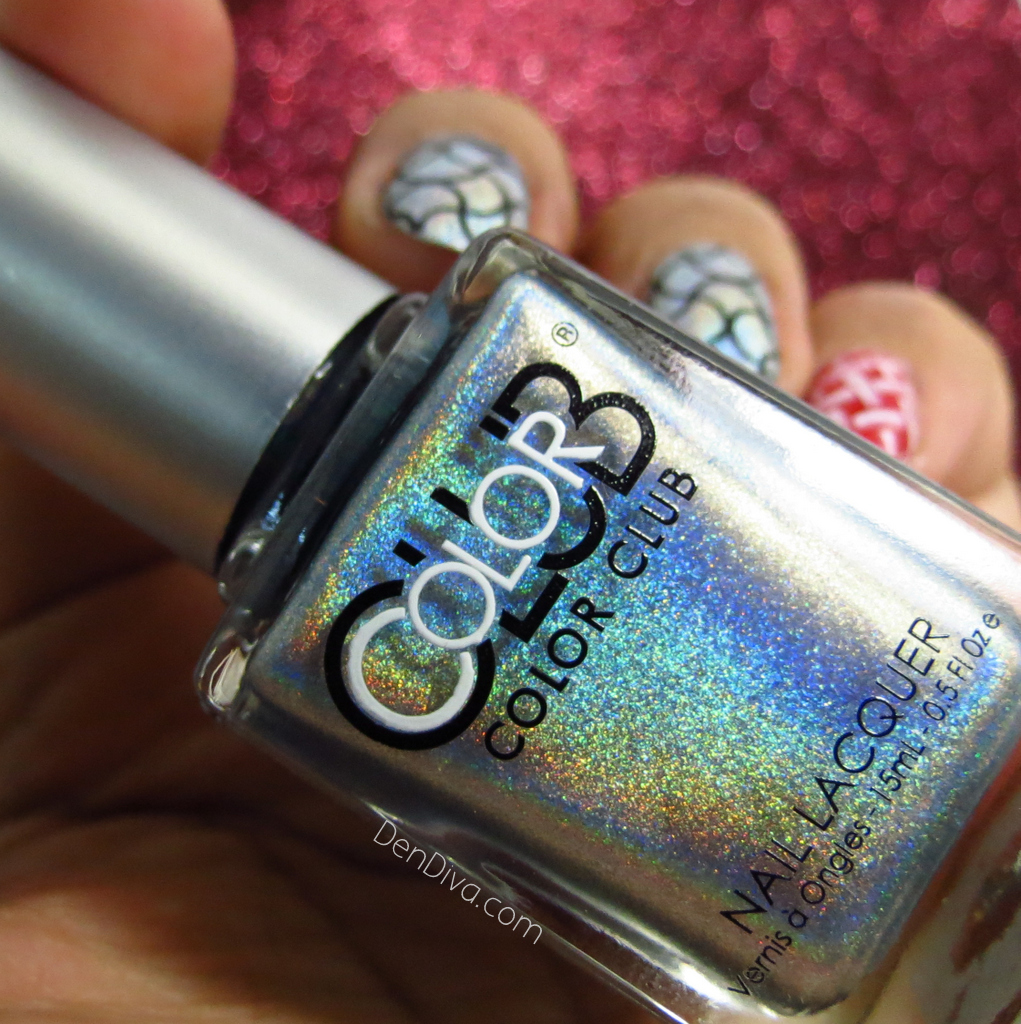 You must have seen me posting bit and parts of this nail polish on my IG. This is my fav Holo polish from the ones I have. Its so amazing that I can't say much. You see for yourself the holographic beauty it is. It is a part of Color Club's Halo Hues 2012 Range of Holographic Polishes.
Check out more swatch and polish shots and clips in video below (47sec Video, Do watch!!) :
 What I Love about the Polish
1) Shade …shade… shade.. its the perfect Holographic shade of polish
2) Brush is of nice quality and gives nice coverage
3) The polish gets dry quickly, is definitely a plus point
4) It lasted for 4-5 days with very minimal chipping (was not even visible), after which I removed to try on my nail arts. I give a thumbs up for that!
5) 2 coats give nice opacity and the Holo effect is visible.
Just try it, you can't stop staring at your nails