Its been some time I reviewed a Stamping Plate organizer and I got to share a cool product with you today. All the Nail stamping plate holders I have are from BornPrettyStore and recently they came up with this new one and I thought let me try it.
Features
1. Material: PU
2. 24 individual slots plates case, large enough to hold BORN PRETTY round, square and rectangular plates.
3. Bright yellow color with Smiley face on the cover
4. Has cute fringe details
5. 8 Rectangular Slots Size: Approx. 13.5*7cm
16 Square Slots Size: Approx. 6.5*6cm (Suit for square & round plates)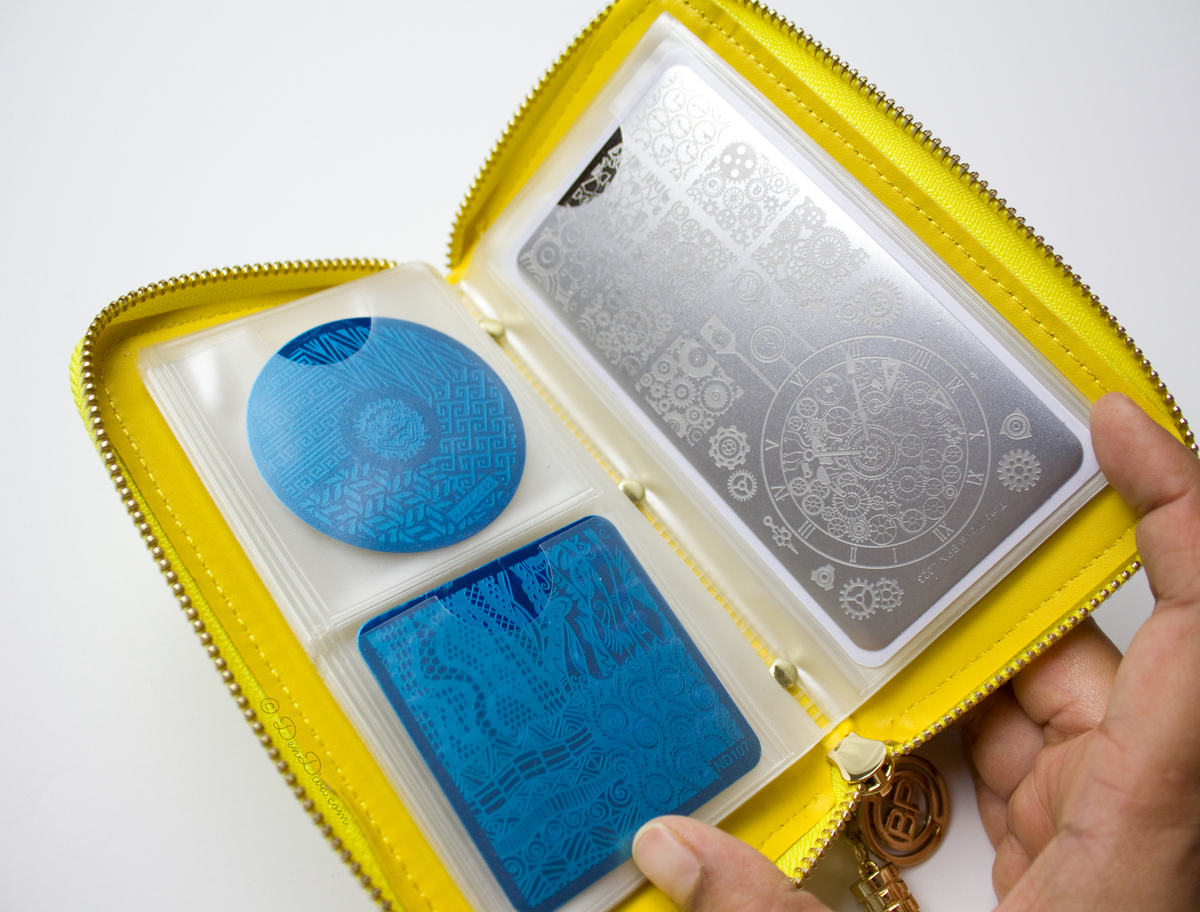 As you can see it fits my BPS plates along with some Hehe plates and Nicole Diary plates as well. The built is of high quality and zipper feels robust. Love the BP logo and fringe details in the zipper. Its great for storing different sizes of stamping plates. For that reason it will be a great product to carry your stamping plates while traveling. If you want to take different stamping plates like large, square,round, it will fit all!
Price – USD $8.59
10% OFF Coupon – DENDIVAK31
So check it out today!