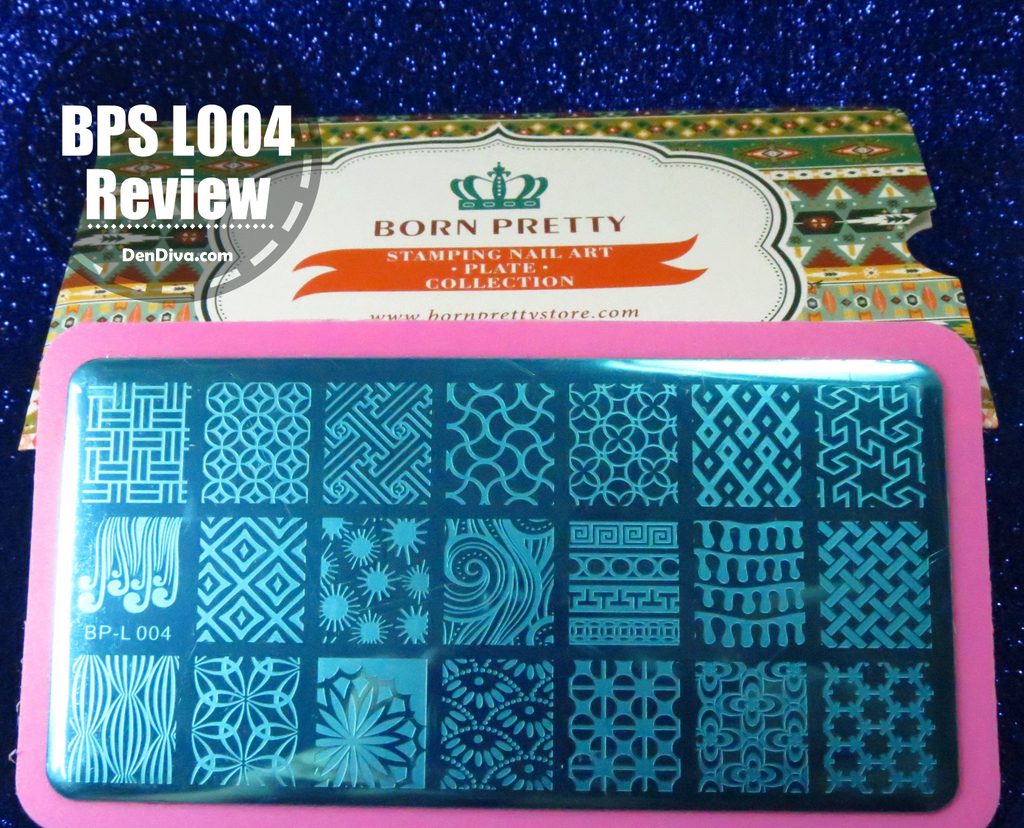 I have got a new Large stamping plate from BornPrettyStore.com to review today. I am really impressed with the plates from this range, the designs are unique and large, and one plate contains lottsss of cool designs. This stamping plate has got 21 trendy designs and the name of this plate is Kaleidoscope with the designs inspired from it. So check it out and get one for you!! You can buy items from BPS using my Coupon Code DENDIVAK31 and get 10%off!!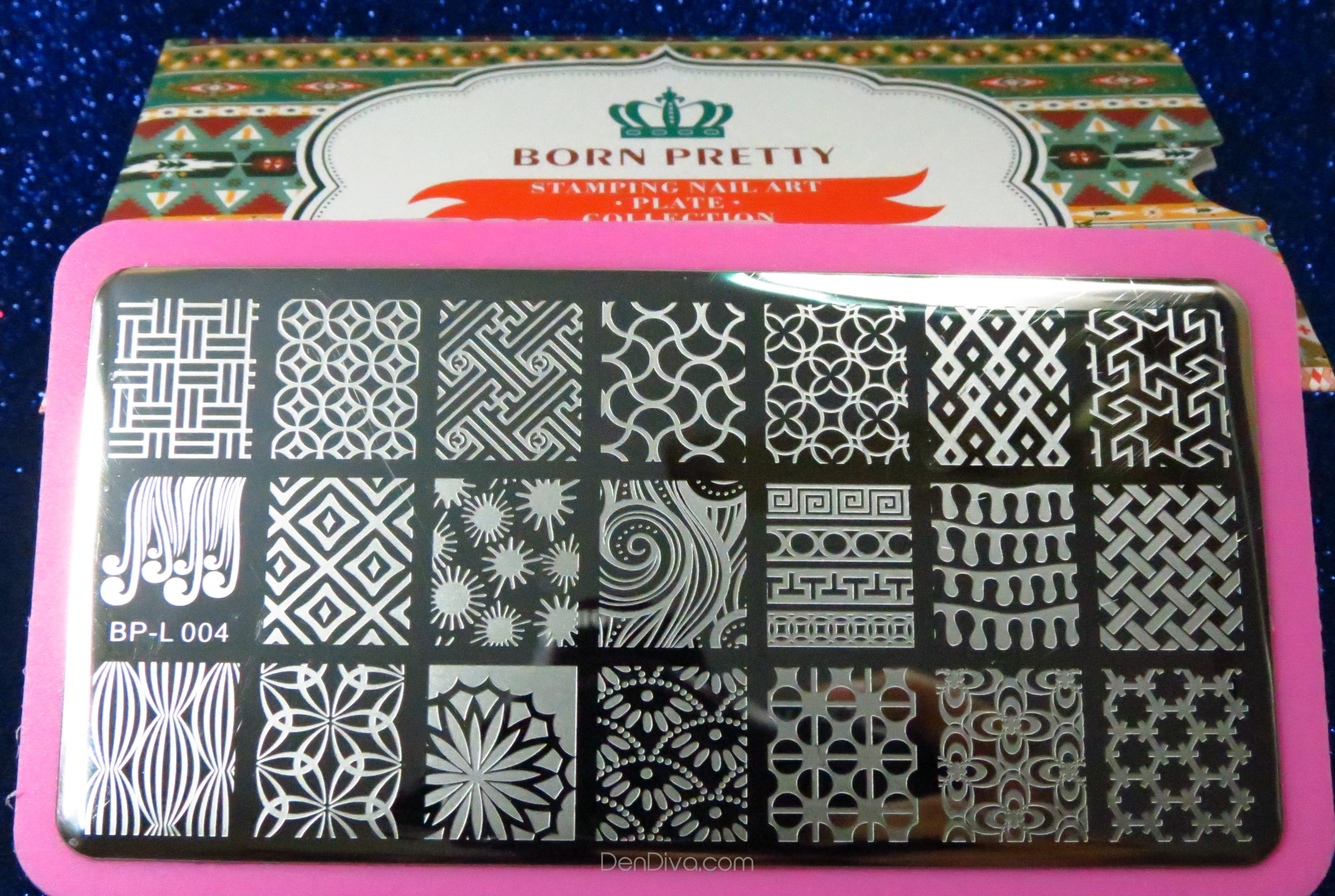 The plate has a pink plastic base, which is kind of a image plate holder in itself. It keeps the plate in place and has nice grip. And it comes with a thin plastic film on it, to protect it, during travel. Before using do remove the film. I got the stamping plate inside a paper cover too, you can see that on the back of the plate, it had a pretty packaging!
And it stamps like a charm, I have used different polishes while stamping (Konad and Non-Konad), it works well with all. The designs are bit quirky and super cool, when stamped on.
Cost- 5.99$
Item Code –17922 (You can search in the site using this as well)
Item Link – Buy Here 
I have my eyes on some of the other Large plates in this range, hope I will get those soon :-).. I did a review of 2 other Large stamping plates L003 and L007 from this range, check out that here.
I stamped 4 designs from the plate for 2  different trendy manis.. check them below.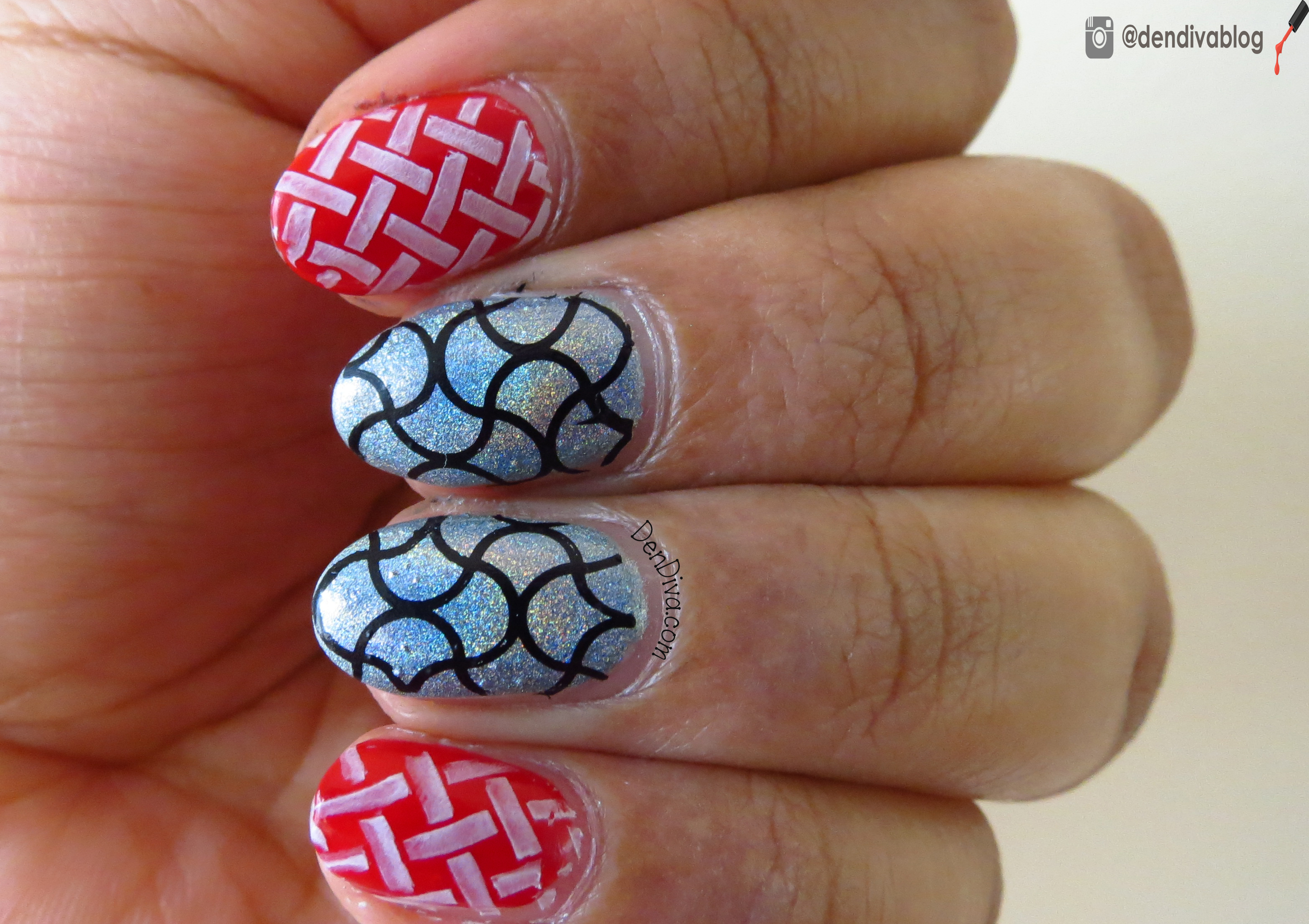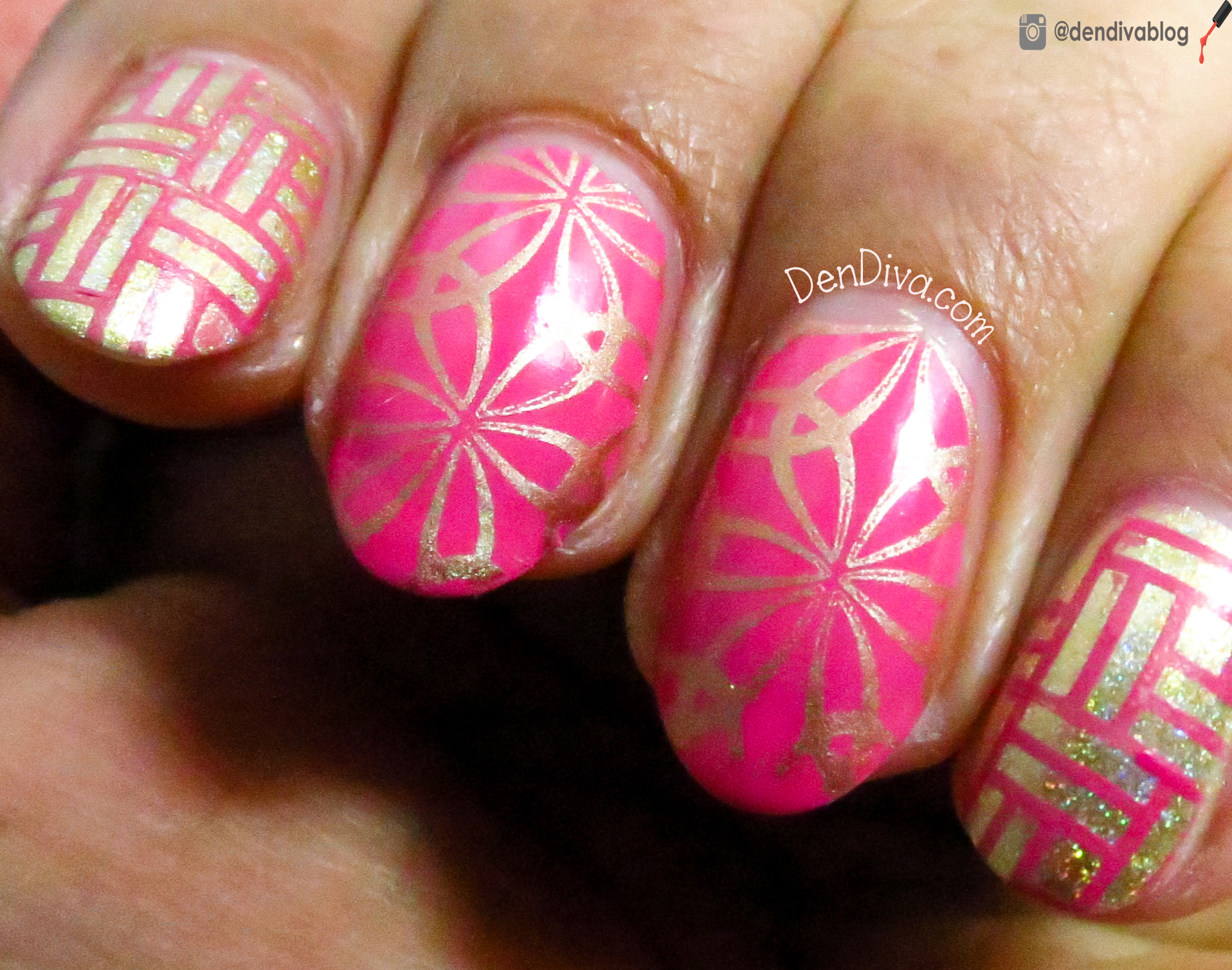 Hope you liked it.. what are your thoughts on this plate, would you like to buy one?? Which of the 2 designs you like most…