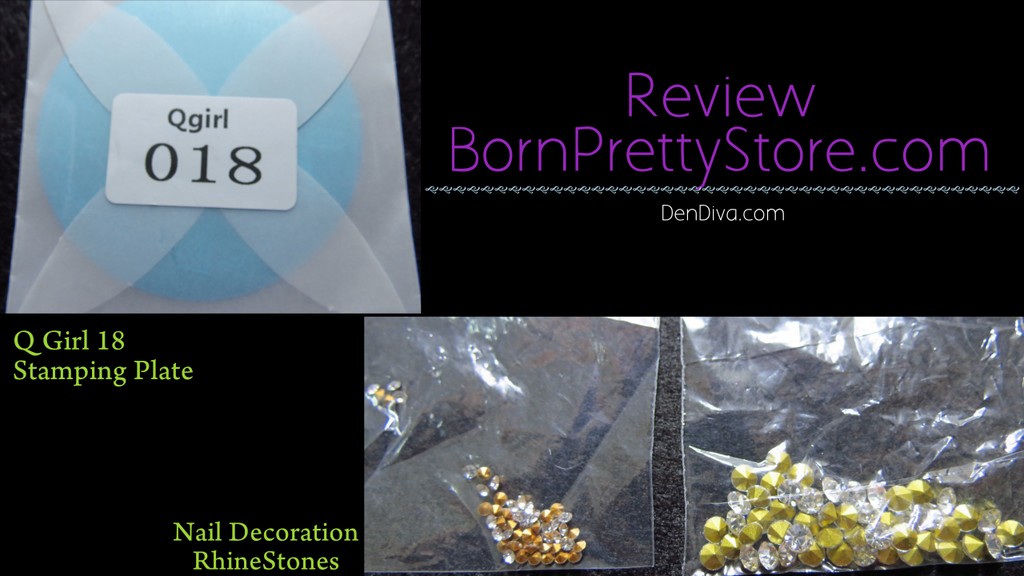 I have something really cool to share today. I am reviewing 2 products from BornPrettyStore.com. It really awesome 3D Nail decoration Rhinestones of big and small size and a Tribal Pattern Stamping plate of Q Girl 018. I will do detail review of the items below and you can also get the item links. If you plan to buy do use my Coupon Code DENDIVAK31 to get 10% off on your order.
Nail Art Decoration Shiny Rhinestones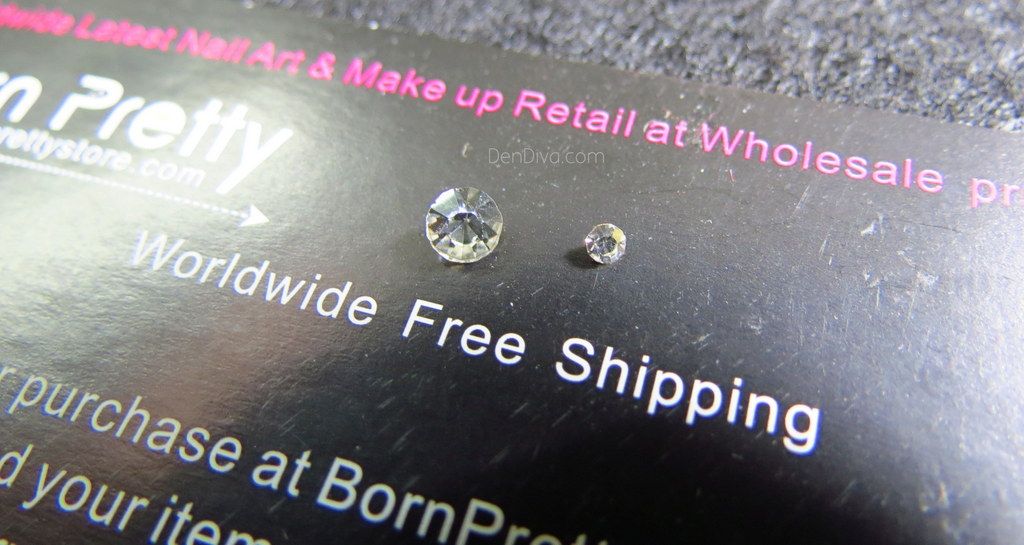 I don't know why I was late to get these. These are essentials for a Pro looking nail art. Bling and studs automatically make your mani look awesome.  And you can use them for a whole lot of different stuff other than nail arts, like decorating your phone cases, or any DIY you want to do. Well I am going to use them to decorate a Mug I got to store my nail art brushes. Its a black color mug and these are going to look super cool on it. I have kept few for using in my nail arts as well :-)… the pack contains 50 pieces so its going to last a while. And you can reuse them after a mani, that's awesome too! It will last a bit longer if used in Gel manicures. There are 3 sizes of stones available. Check out item details below
Cost – $1.96/50 Pcs Set
Size – #6, #10, #12 (I got the largest #12 and the smallest #6)
Item Code – 17686 (You can search the site using this)
Check out the mani I did using #6 ones.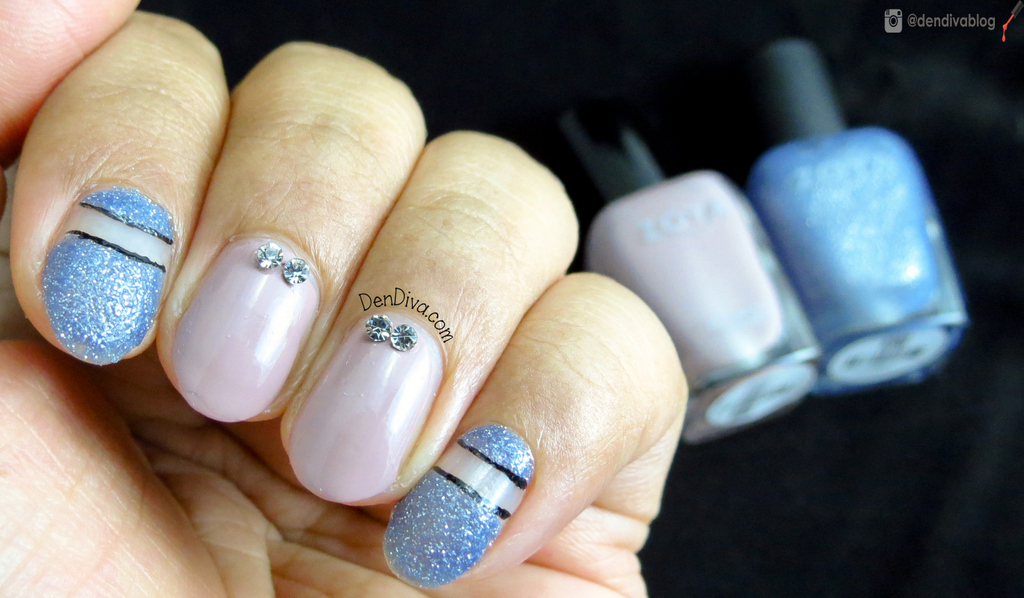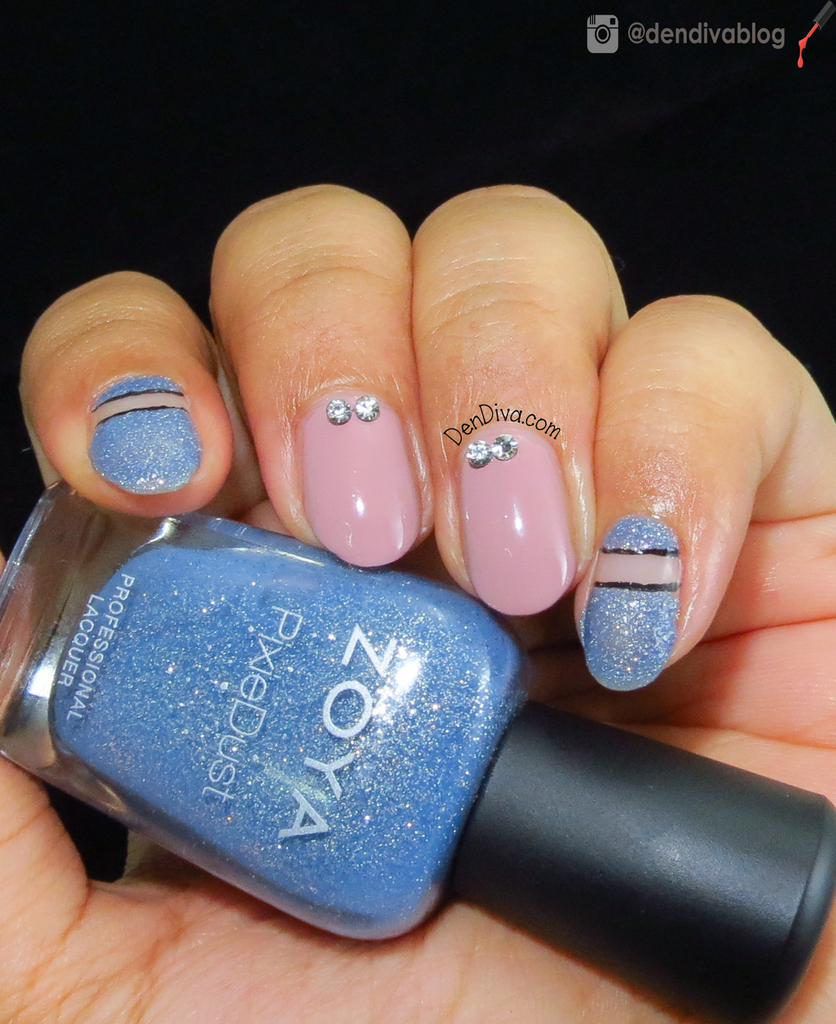 Q Girl 018 Stamping Plate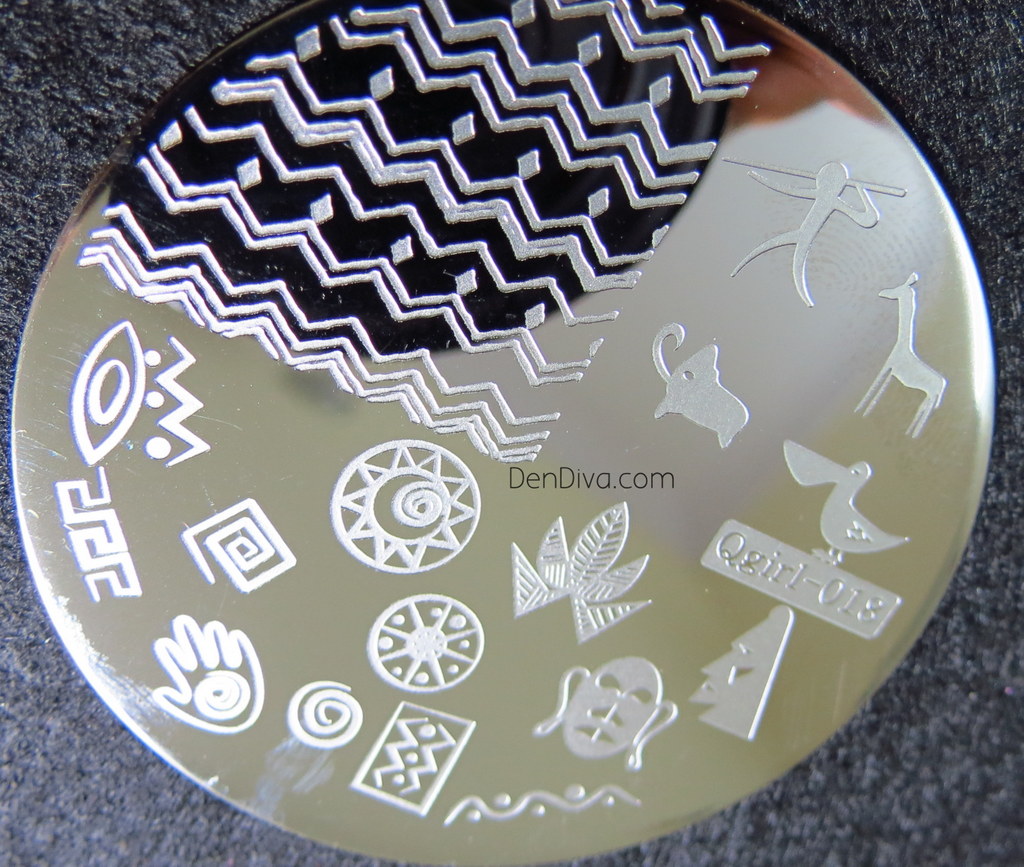 This plate has some amazing ancient looking tribal patterns on it. And the first thought which came to my mind looking at this was cave paintings. You will see 2 different nail arts using this plate below. Now about the Stamping plate, the etching is perfect and it transfers image very nicely. The plate came in a nice wrapped packaging as you saw in the beginning. It has a blue protective film on it like all stamping plates, which you have to remove before use. The USP of this plate are its unique designs. So check out the item details below.
Cost – $2.99
Item Code – 16463
So this is one mani I did using a Holographic polish as base, which makes it look vibrant and stunning. The thumb design is bottom right of the pic.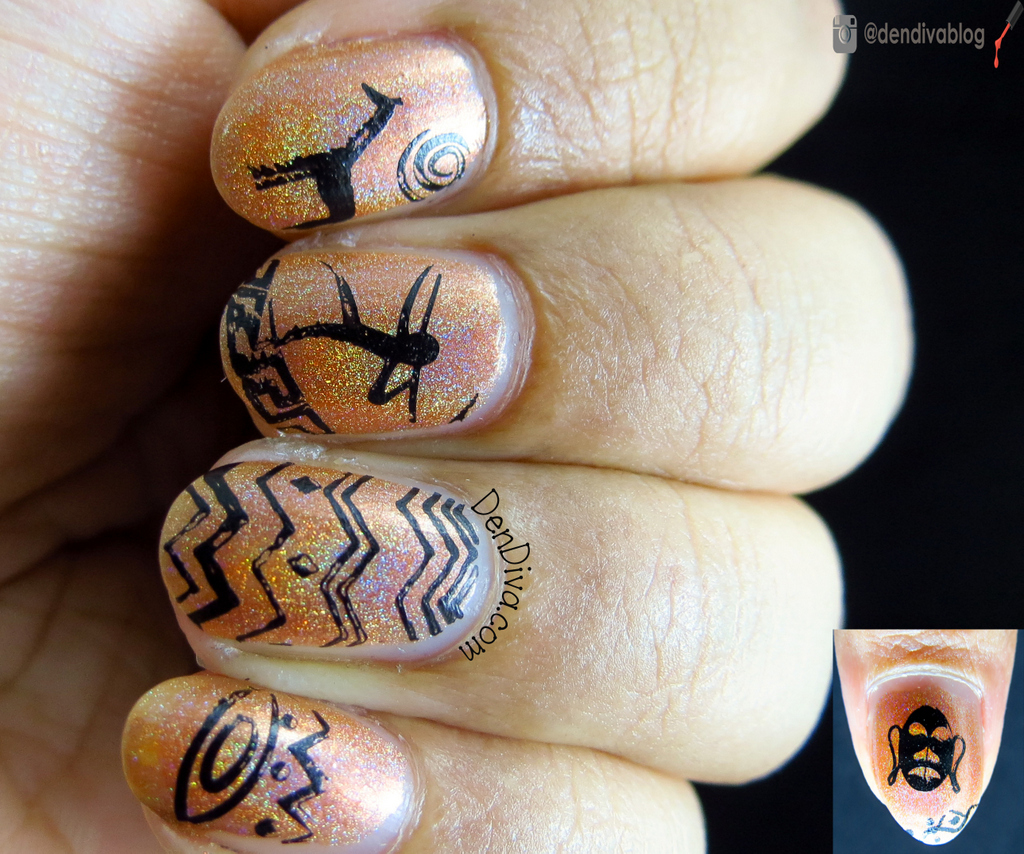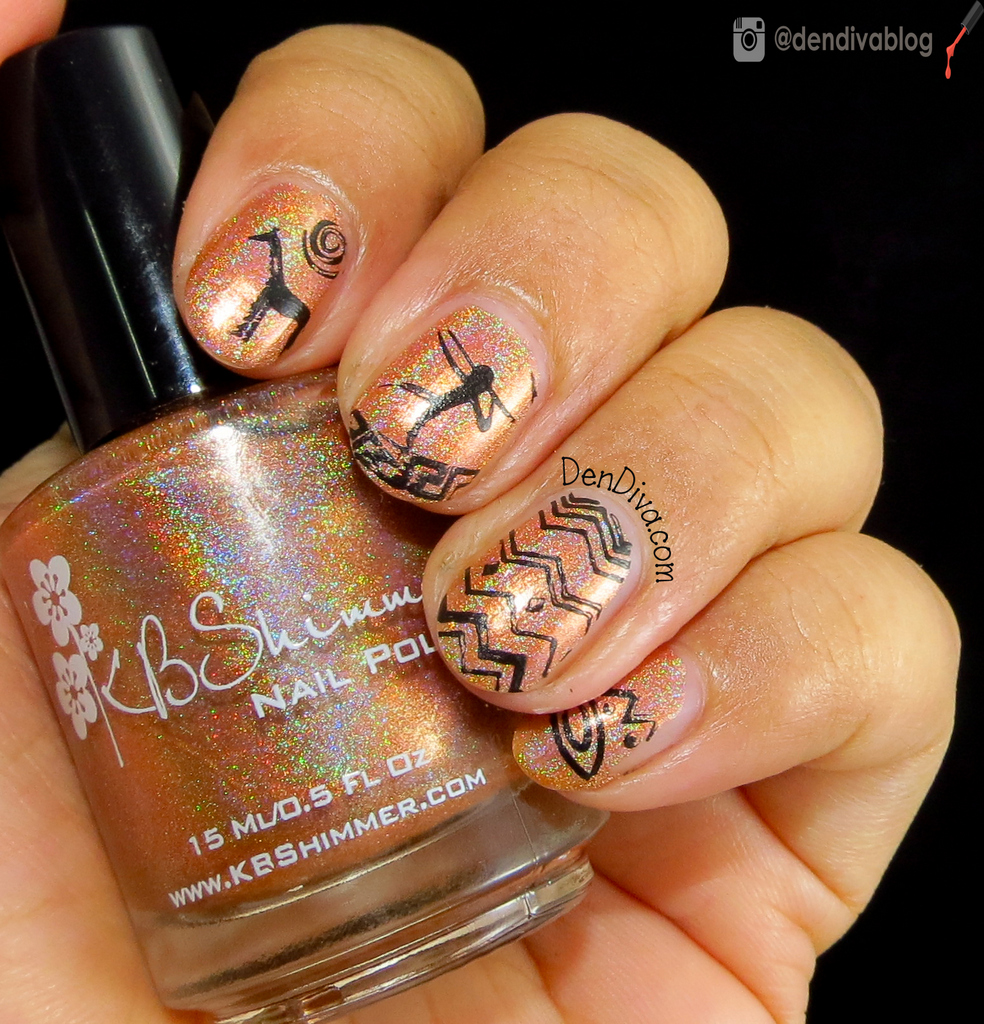 And i tried another version. I wanted it to look like an authentic cave painting. I tried sponging different colors to get that cave sort of base color and texture. And stamped using different color polishes.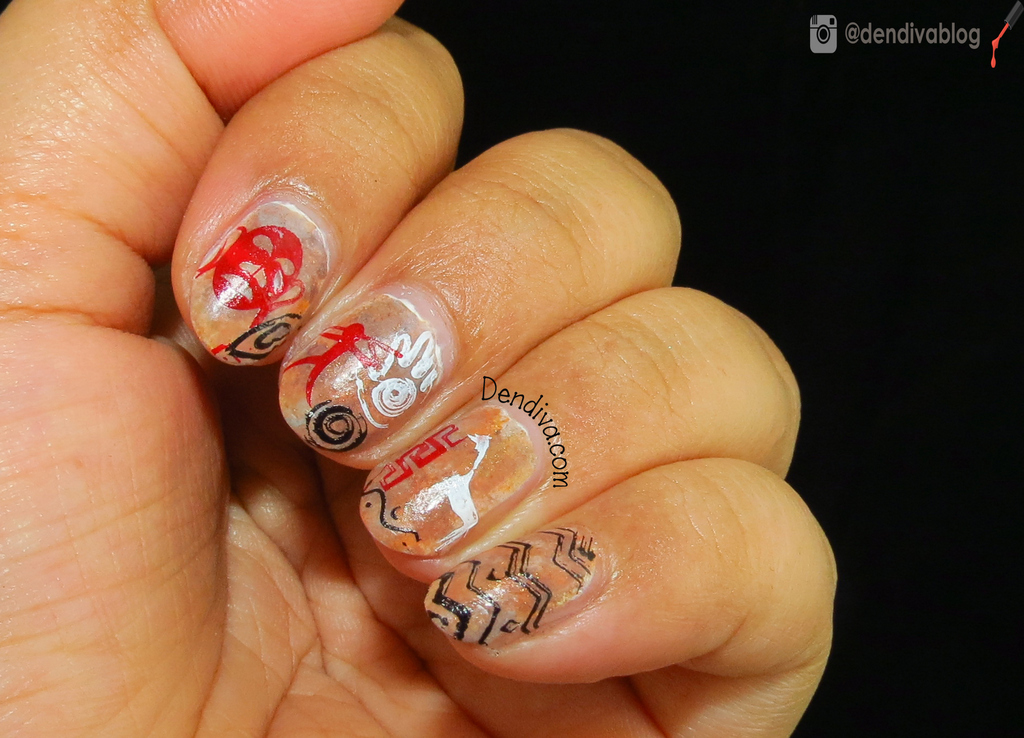 So which one you like most. Do let me know in comments below.