I have tried some polishes from BornPrettyStore recently and been loving it. So this time I got to review their Chameleon Polish. They look amazing in pictures and in person. They are color-shifting polish and have green glitters in it. From various angles you can see Green, Dark purple, Blue, Golden hues in it.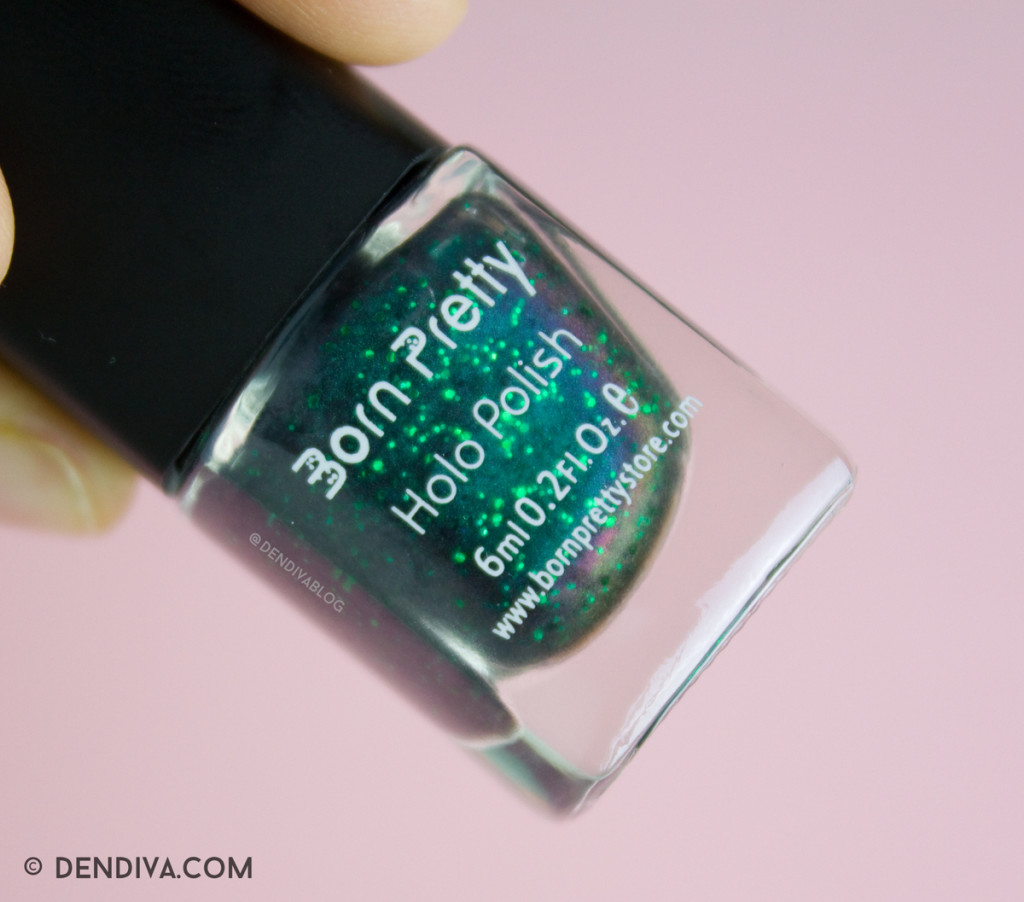 How to Apply
As like most MultiChrome polishes, it works best with Black base coat. I tried without Black polish first as base, and it was very sheer and didn't look as its supposed to. So applying Black polish is a must, they have also mentioned that in their product description.
I have applied 1 coat Black polish, let it dry and then added 2 coat of Chameleon Polish. And finished with 1 layer of Top Coat.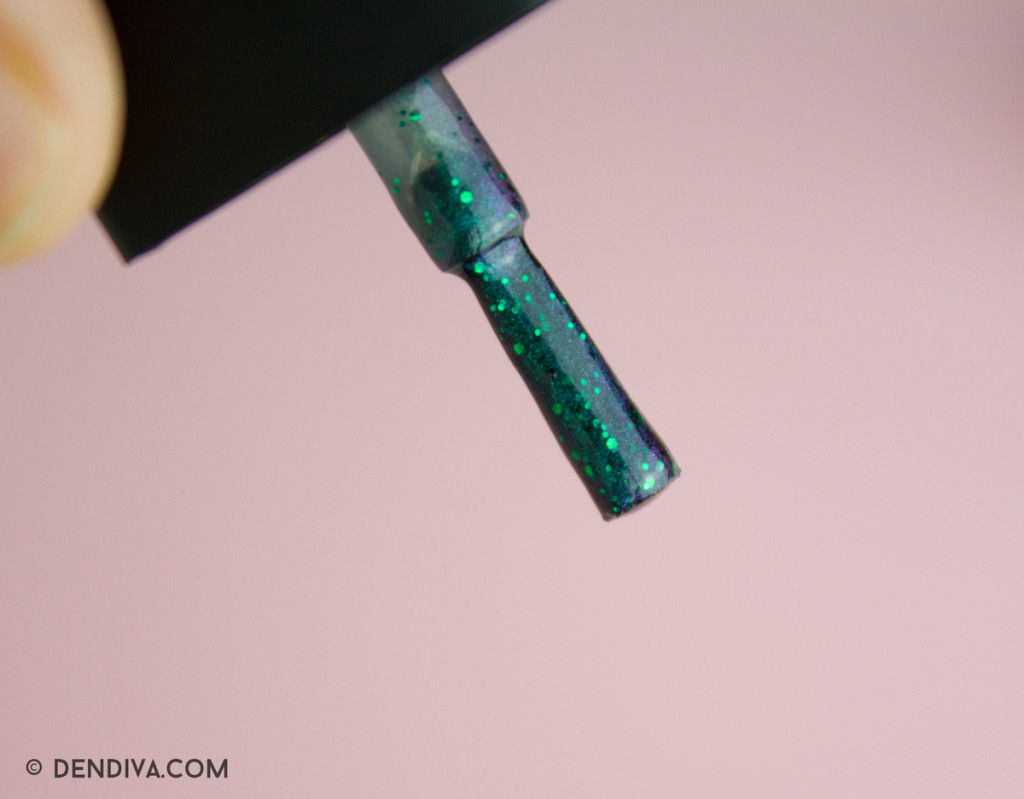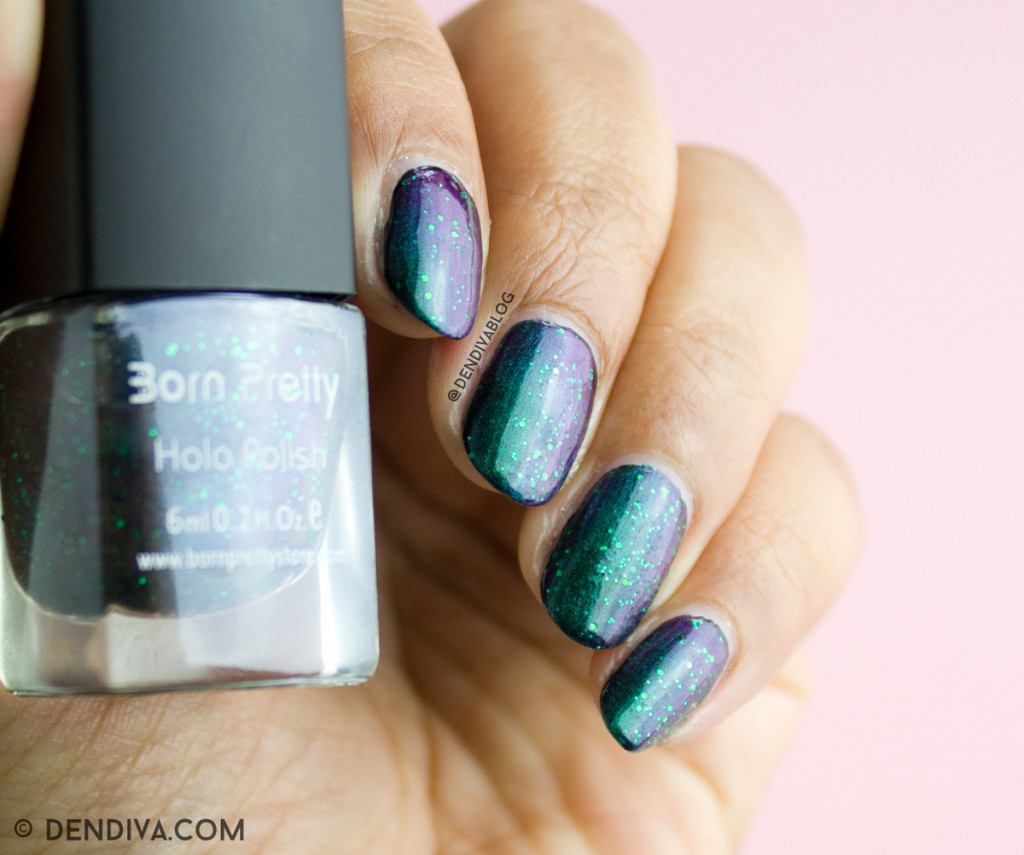 Item Details
Price – $7.99
Capacity – 6ml
Item Code – #24882
Use my 10% OFF Coupon Code : DENDIVAK31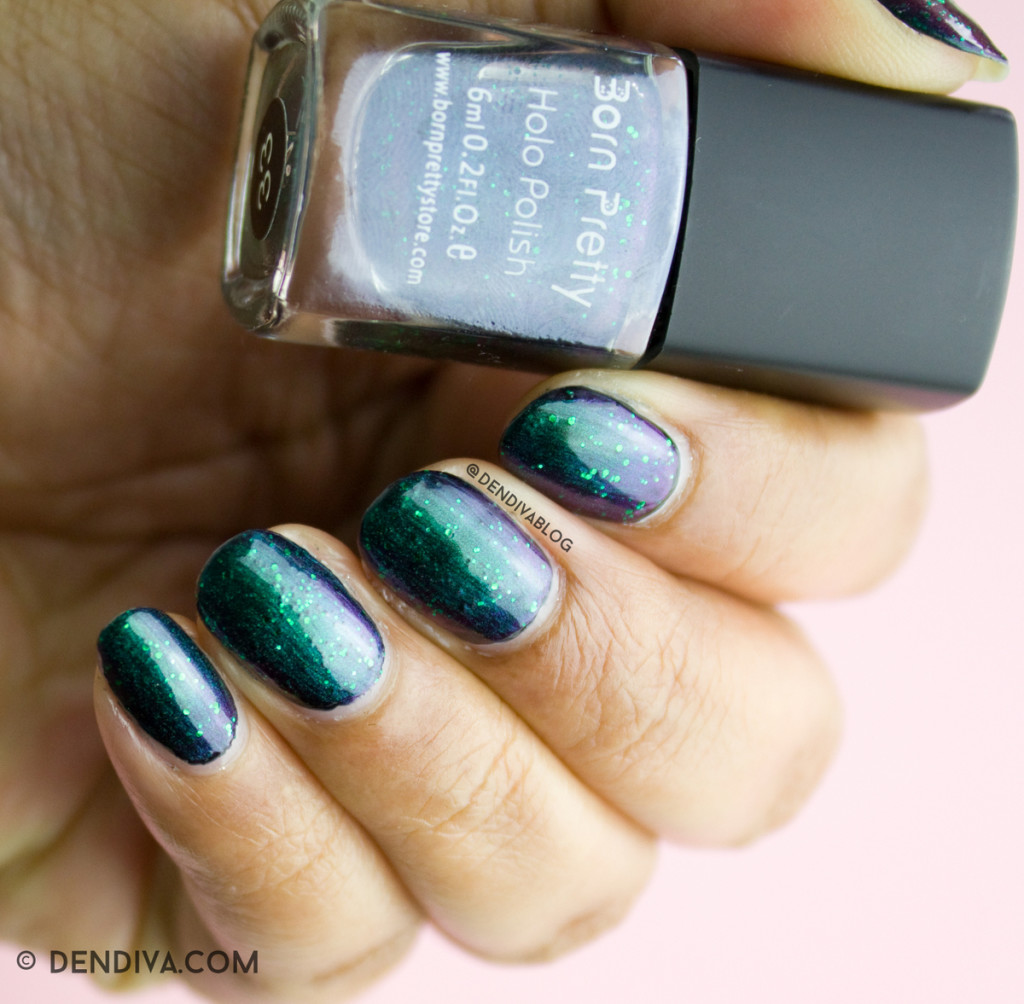 If you like MultiChrome Polishes, check BPS polishes, they are good quality, stay for a decent time too!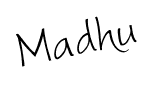 *PR
Save
Save