BornPrettyStore has recently launched some new products and today I am going to try one of them. All the new launches you can purchase now in their site. I will be swatching and reviewing their Magnetic Cat eye Polish.
The polish is so stunning and it has a color shift to it. And along with the color shift it is a magnetic polish and that gives so many dimensions to the polish, it looks amazing to look at!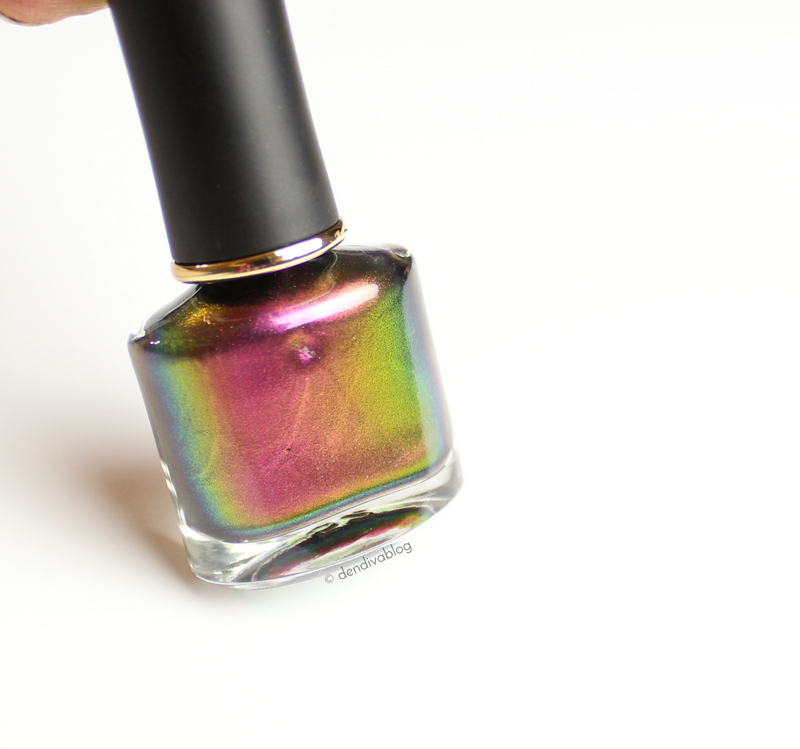 How to Apply:
1.Prepare your nails with BASE COAT, and wait it dry.
2.Apply the black color coat, wait it dry, then 2nd coat,wait it dry.(Darker base can help to get better chameleon effect)
3.Apply 3D magnetic nail polish.
4.Use the magnet stick close to nail immediately for at least 30s. The closer distance, the more obvious effect. But keep away from the polish. The effect is decided on the line of the magnet stick and the direction you put it.
5.Apply top coat, and use the magnet stick close to nail again for at least 30s.
I tried the polish and going to share the swatch in room lighting and in sunlight. Check under the photos to see in which lighting the photo was taken.
Item Details
Price – $5.39
Shades available – 6 (I have applied BP MA 01 Astral Realm)
10% Discount Coupon – DENDIVAK31