Its a Stamping contest today! Between 2 silver polishes which Stamp really good. First one is Silver Stamping Polish from Konad and Silver Linings from Maybelline Color Show Range. I will show how both of these stamp, and my pick from the two.
Can you guess in which nail I have used which polish!!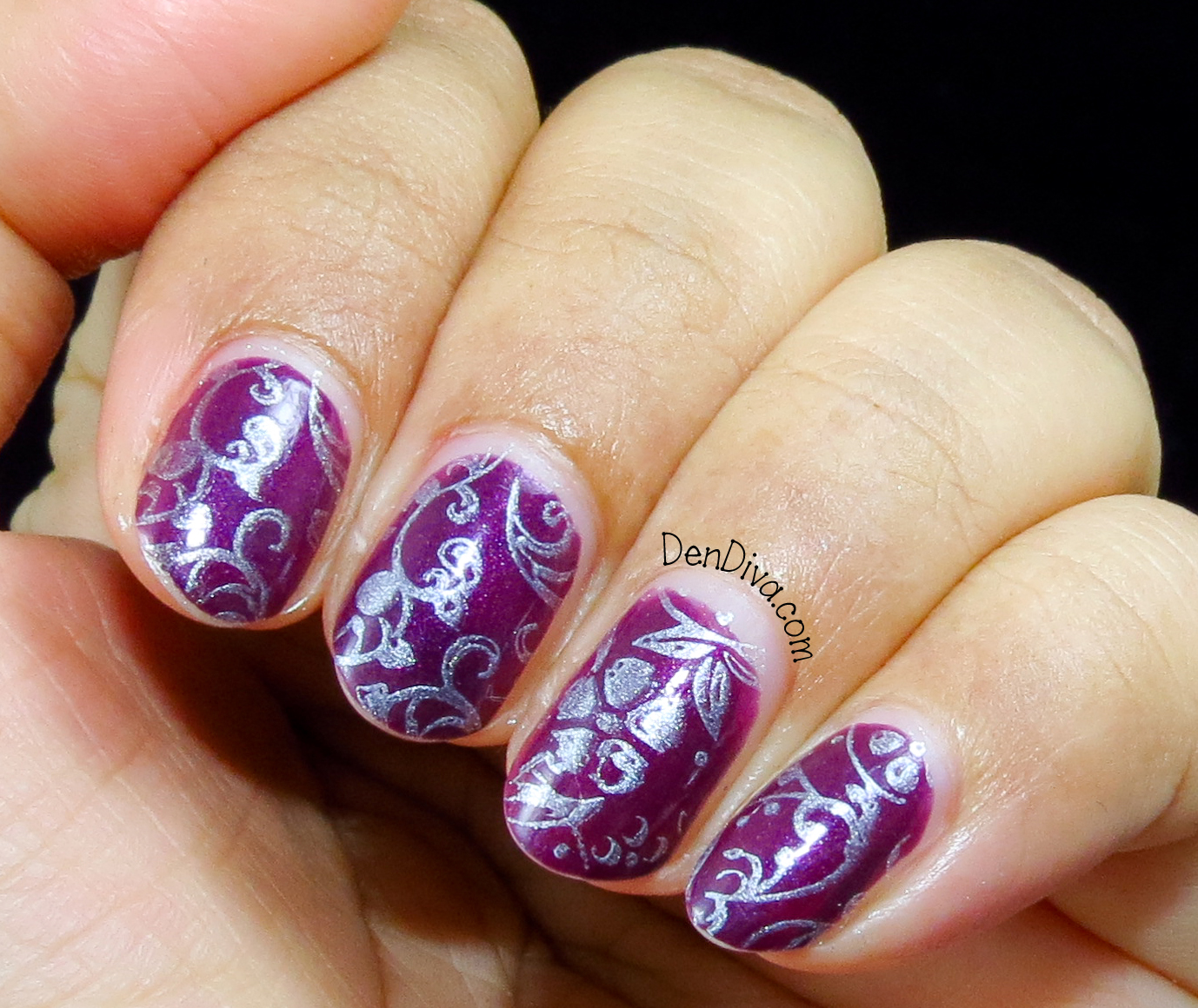 Well on my Index and Middle nails I have used Maybelline and in the Ring and Pinky nails I have used Konad Polish. You may or may not note the difference. But I felt Maybelline is bit lighter when it comes to stamping. Konad gives more dense and crisp finish. But you can stamp with Maybelline one too, if you can't get Konad one.. its not that bad and stamps pretty good.
I have not used any top coat here, and just stamped using the polishes. Let me know if this post was helpful to you.