I just love all different print and patterns for nail art. And BornPrettyStore came up with this pretty stamping plate. It has got so many exotic patterns which I love!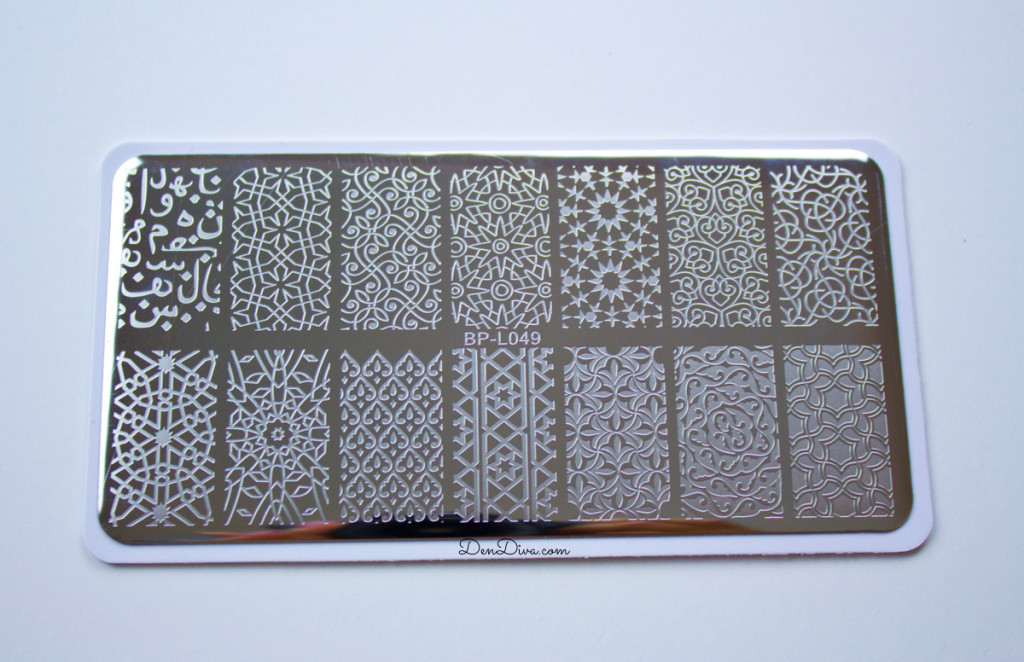 There are 14 large patterns so suitable for all nail types (short to long). And you can just simply stamp them on your nails for a pretty manicure or you can be little elaborate and go for making decals. Anyways it will look stunning on nails.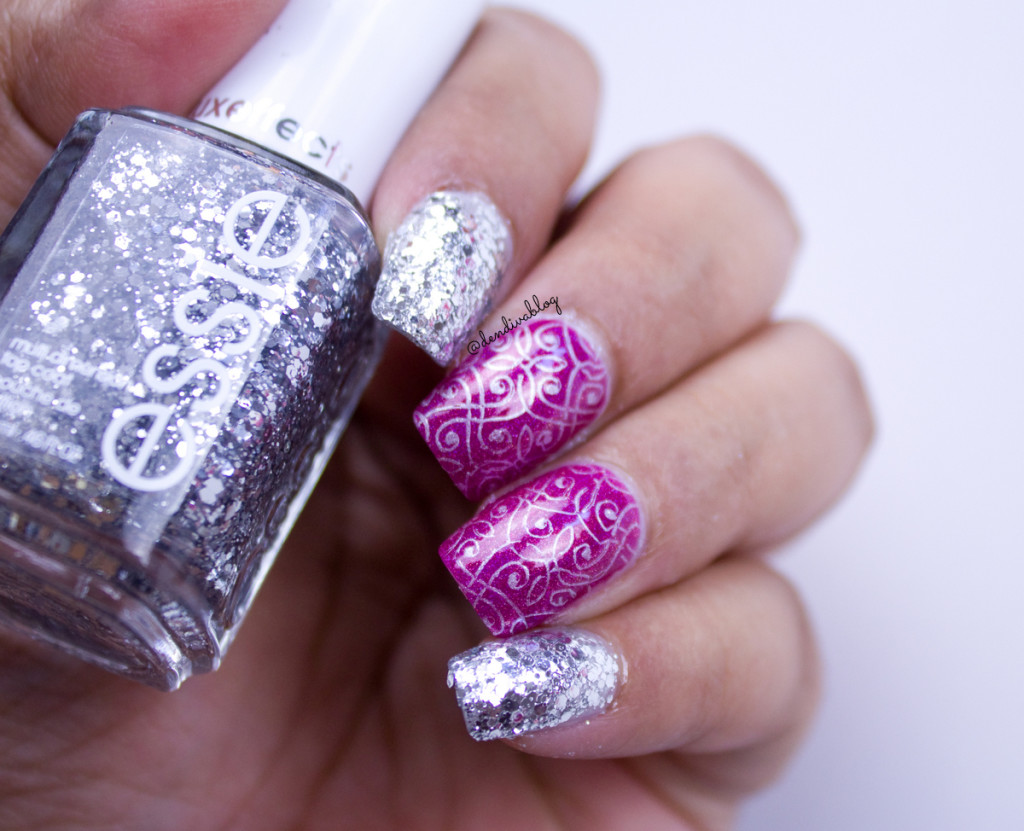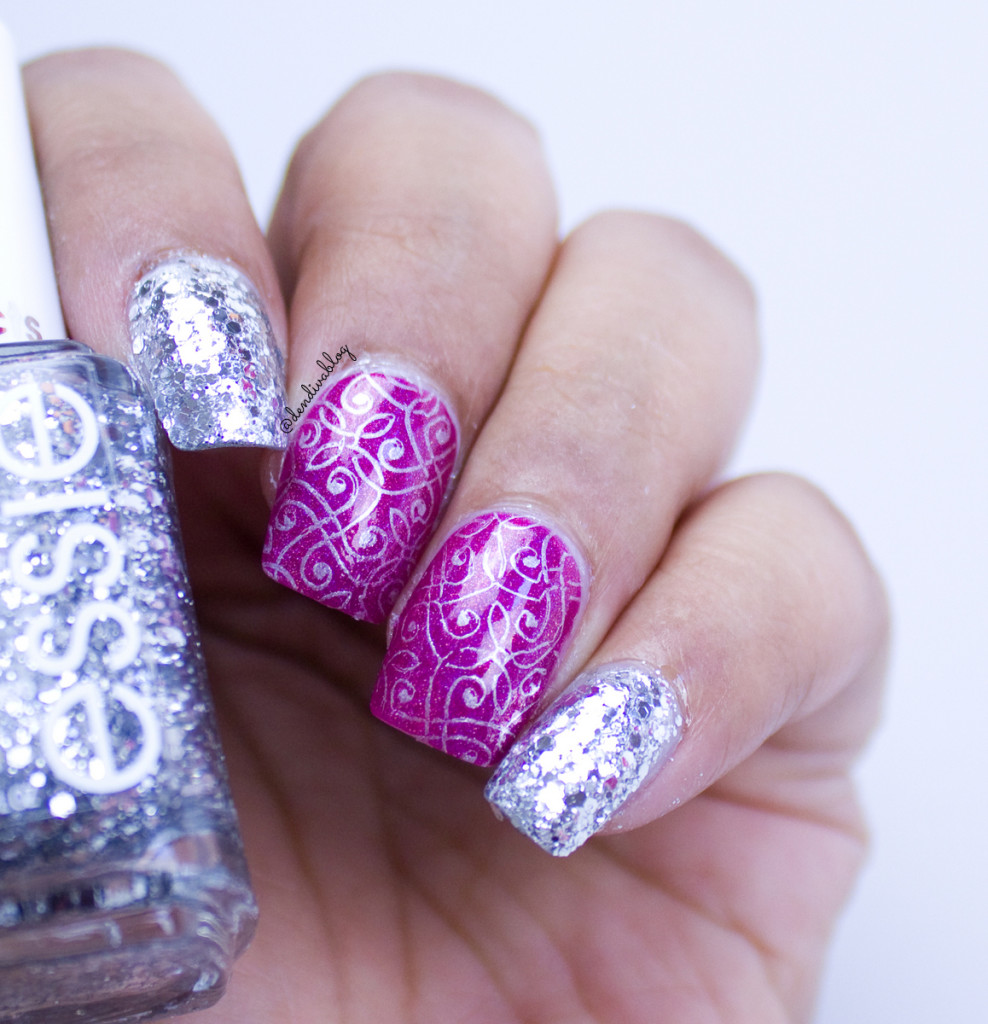 I tried this manicure for a event I was attending and chose the colors to match my outfit. On accent nails I stamped the pattern with silver stamping polish (Konad) on a vibrant Holographic pink polish base. And for non-accent nails, I went for chunky glitter nails. Simple to do but stunning at the same time!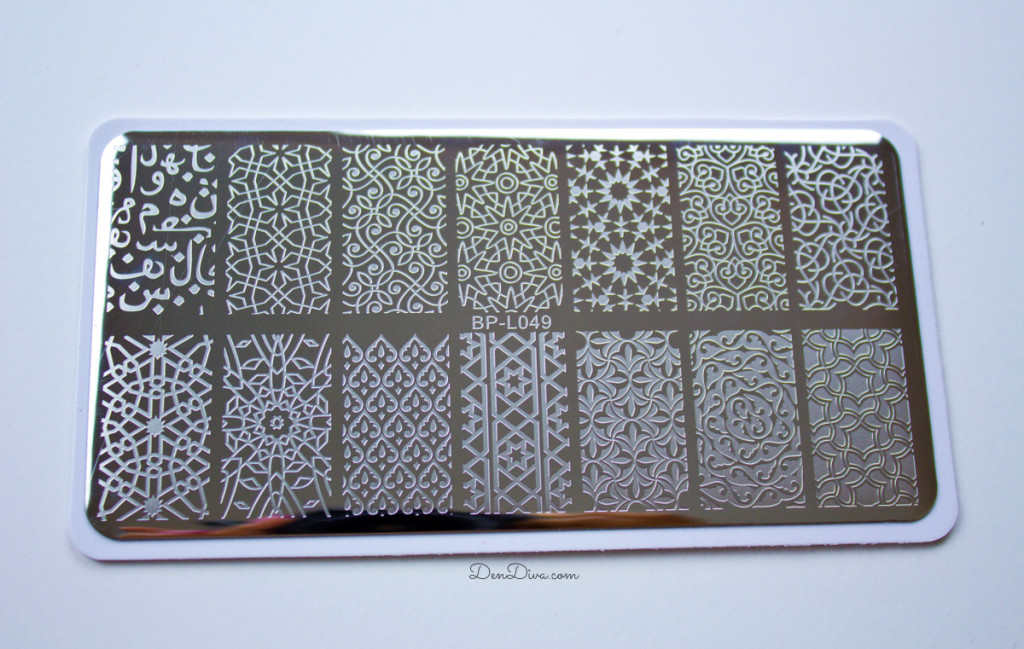 The plate was etched perfectly and stamped really well on the nails. And recently I got many stamping polishes from BornPrettyStore, I didn't use that here though. But later I tried and those polishes work really great on stamping plates and the color intensity is more what you see in this post. In my next nail art post I have used those stamping polish and I can clearly note the difference between BPS Polish & Konad. The Konad polish was not showing up properly at all, but the BPS polishes showed up really nicely.
So check out this plate today and here is all the details you need
Buy it here – $2.99
Use my 10% OFF Coupon Code – DENDIVAK31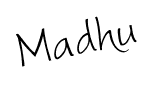 *PR
Save