I have been wanting to do this dish from quite sometime now. This dish takes me back to my childhood days when we used to have any family function and meal was cooked by a traditional cook making yummy Odiya (Puri special) dishes. This dish was a must in every occasion as it has got a special taste (is also known by the name Muri ghanto). And if I would have to vote for any dish that would bring tear to my eyes (for taste,nostalgia), this would be it. And I feel how much I have , I can't have enough of it… bottomline I simply love this dish.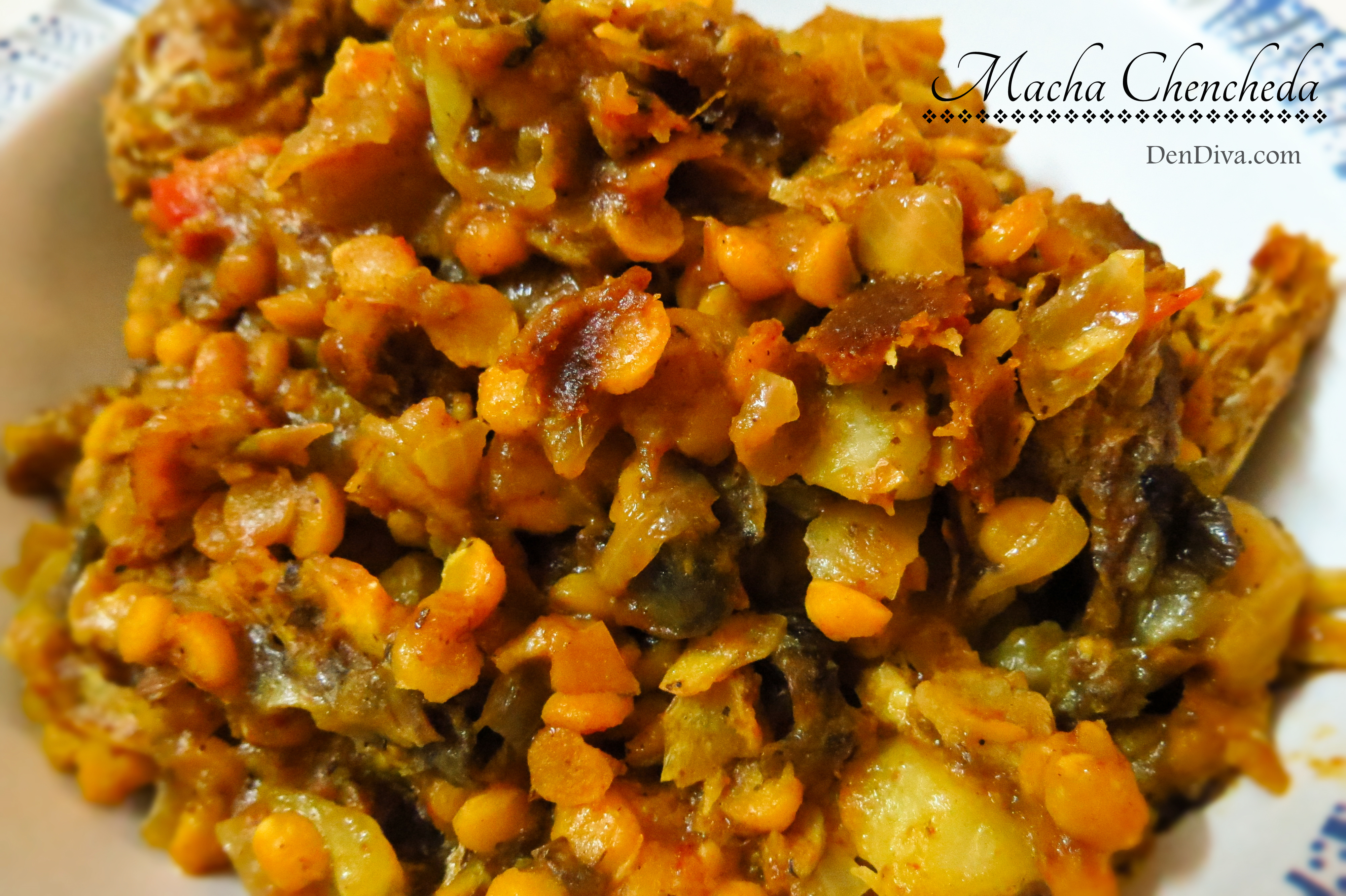 So I asked my Mom for the recipe and here you go… you will need items
1) Vegetables : Like Potato, Pumpkin, Brinjal (I used only potato here) all cut to small pieces
2) Tomato and Onion : cut to small pieces
3) Fish head : Fry it beforehand (just marinate it simply with salt & turmeric)
4) Chana Dal
5) Normal curry/fish masala
6) Garam masala
7) Salt & turmeric
8) Ginger garlic paste
Process
1) Boil the chana masala and potato together. Keep the stock
2) In a kadai take some oil and add onions and fry for 1-2 mins
3) Add the ginger garlic paste and saute briefly
4) Then add the tomatos, curry/fish masala, turmeric and little salt and fry for some time
5) If the masala gets dry add some stock and keep frying the masala for 5-6 mins
6) Then add the cut veggies, boiled potato and chana dal and saute for more 5-6 mins (add the stock if it gets too dry)
7) Add the fried fish head and smash it to small pieces (you can smash it before hand and add it to kadai  too
)… I used the normal steel utensil used to do sauteing (don't recollect its eng or hindi name now, if you know leave it in the comment below  

)
8) Fry everything for 6-7 mins ( keep adding little stock if it gets too dry) till masala is cooked.
9) Add salt and garam masala and fry for 2-3 mins more.
10 ) Serve it hot with rice or roti (preferred with rice as side dish)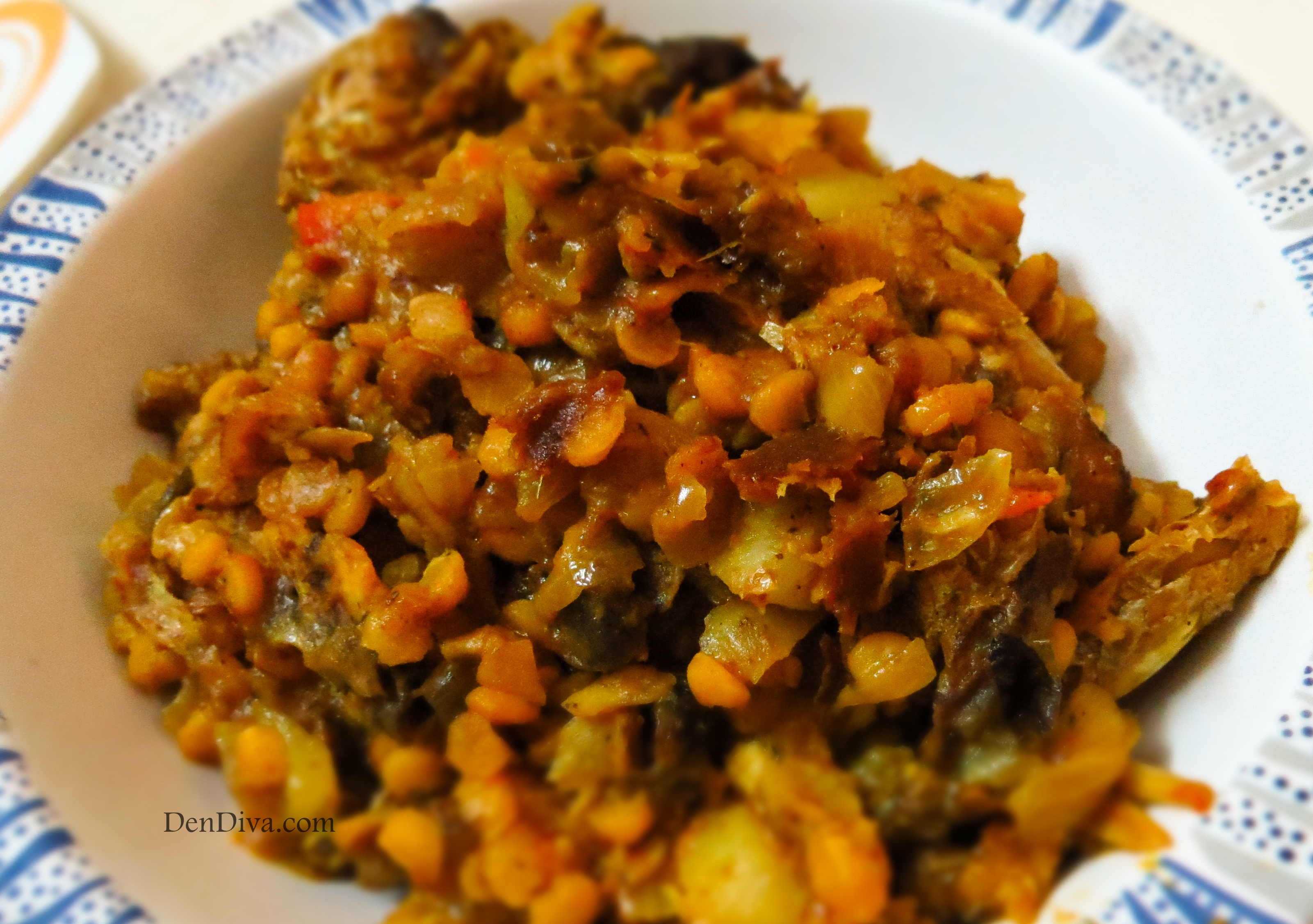 So try this and let me know how was it.