With start of summer, we relish fresh fruits like anything. And now-a-days I am eating water melon everyday as that's my fav summer fruit. So thought why not do a nail art on this. So tried it out.. looked nice
so sharing the steps how I did it. Its pretty easy and didn't take me more than 10 mins to do it (excluding applying base colors part)
Items Used:
1. Light green polish (Revlon professional shade Sassy )
2. Red polish (Avon Cherry Red)
3. Clear Top coat (Essensual Top coat)
4. Dark green Acrylic paint
5. White and Black Nail art pen
6. Flat tip brush (to make french tip)
So I have mentioned the step numbers in the photo and will mention the instructions accordingly.
1. Apply green polish in thumb, index and pinky fingers. And red polish in middle and ring fingers. Let it dry completely
2. Take green acrylic color in a plate and brush, and make wavy stripes on the nails you have applied green polish. Make 3-4 stripes in total.
3. Take the light green polish and brush and make the french tip on the fingers with red polish.
4. Take black nail art pen and make tiny elongated dots on the nails with red polish. Take white stripper and make a single white stripe between the red and green colors (as shown in pic)
5. After everything is dry, finish with a top coat.
So let me know guys if you liked it. And what nail art you are planning to do this summer!!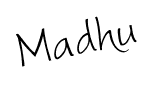 JOIN US FOR MONTHLY NAIL ART CHALLENGES :
FACEBOOK GROUP :
https://www.facebook.com/groups/stylethosenailschallenges/
PINTEREST :
Visit StylethoseNails Challenges's profile on Pinterest.