If you love Unicorn and Rainbows, then this Nail Art stamping plate is for you! I recently got to review this and I thought the designs are really cool and unique. Now-a-days you see almost similar patterns in many stamping plates, but I was excited to see some unique designs here.
Item Details -
Use my 10% OFF Coupon Code – DENDIVAK31
Price – $2.99
Size: Approx. 12*6cm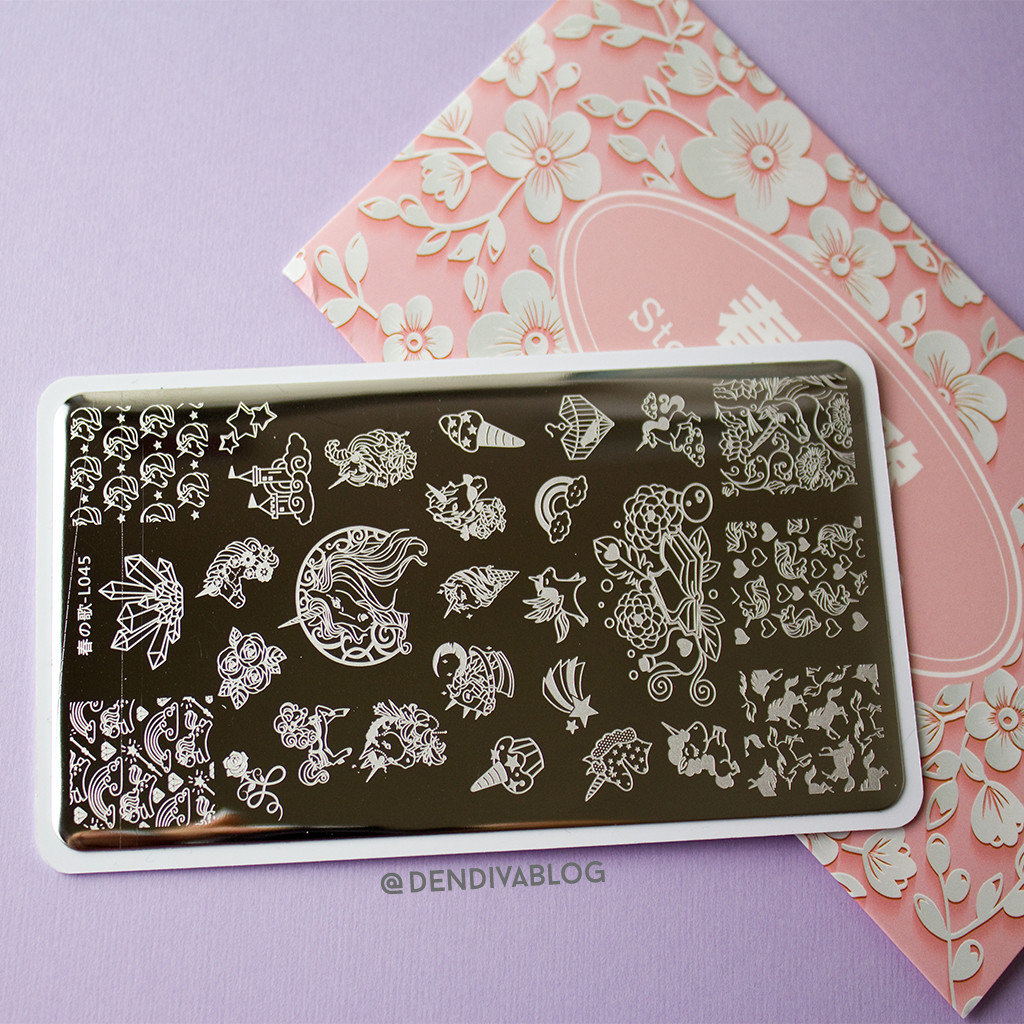 Packaging , Design & Quality
The stamping plate came in a sleeve for easy storage. There are 7 large designs and 21 medium to small designs. And some patterns are elegant some are cute. There is a nice mix of designs here.
The stamping plate is of good quality and the designs are etched nicely, so that when stamping it gives clear and crisp results.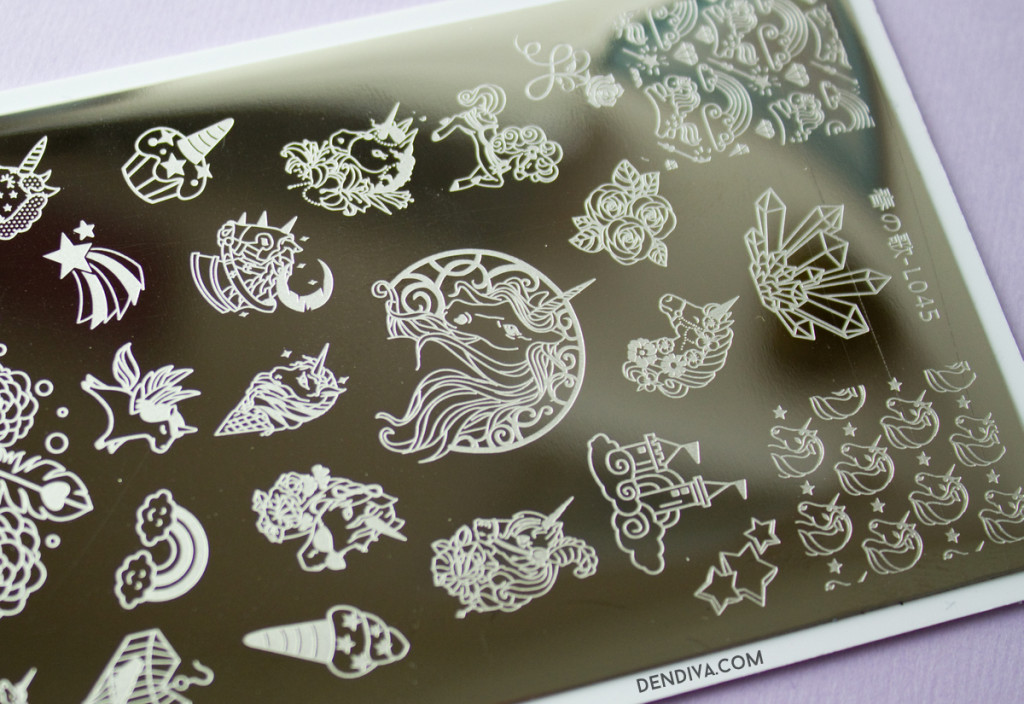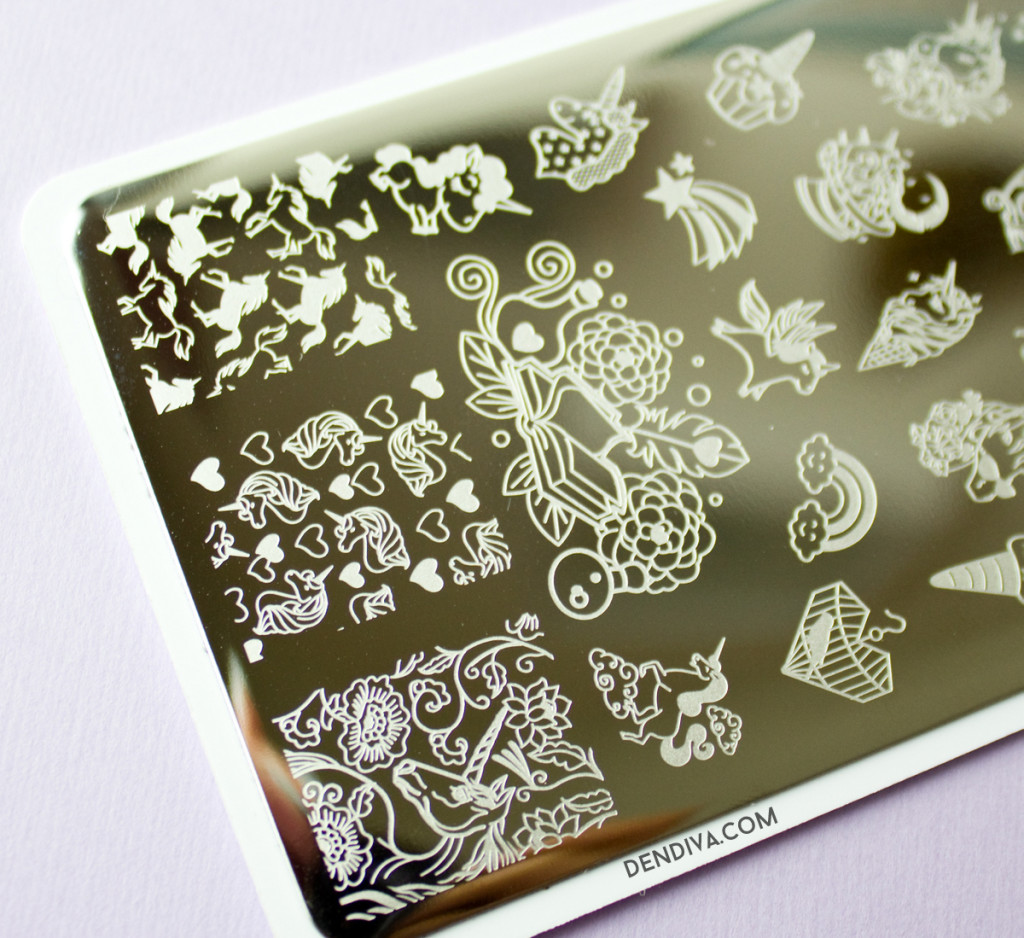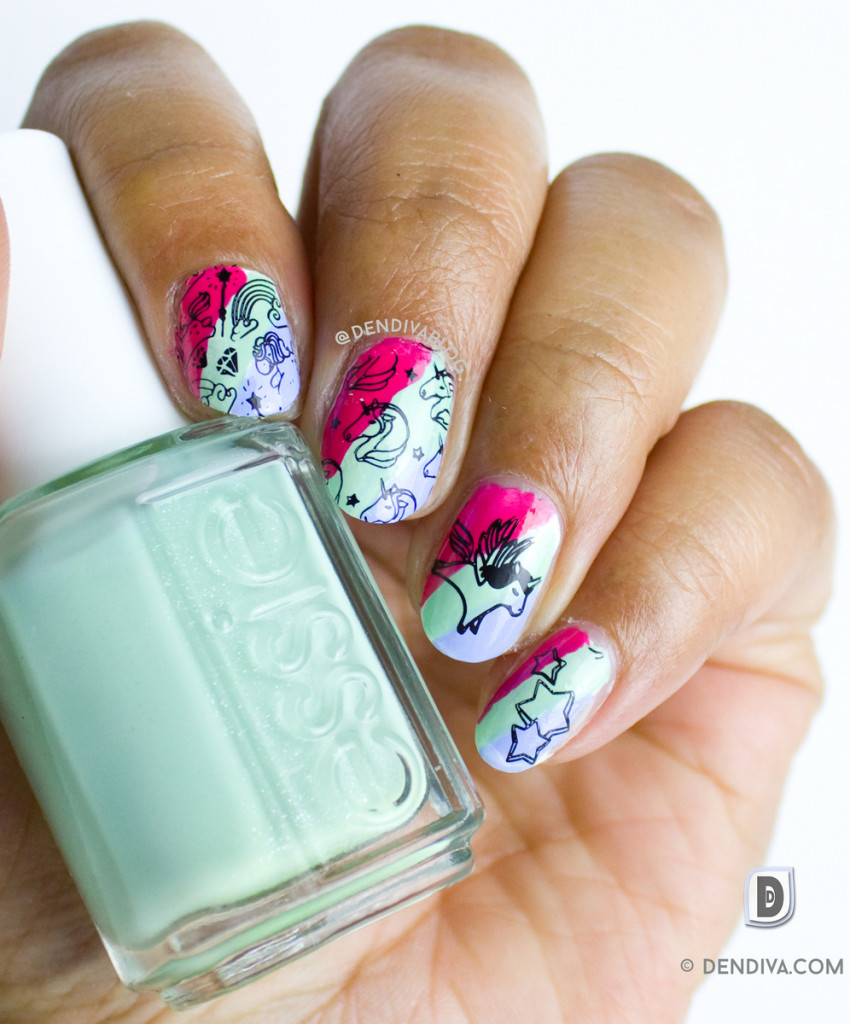 I tried 2 different Nail arts using this stamping plate. Once you can see the image above and I also did Nail decals using this (watch tutorial here).
Are you a unicorn lover!! If yes, then try this one. If no, still then give a try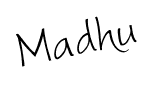 DISCLOSURE – I received this product free in exchange of my honest and unbiased opinion.
Save