Its been many months since I tried water marbling or dry marbling. I did try this technique almost 3 years back in my Youtube video here. But this time I did some improvements and took some inspiration from @sveta_sanders video tutorials as she is the 'Drag marbling Queen' if I can say, in Nail art world. I have already posted the quick video tutorial in my social media account, but many had some queries regarding this, so I thought to write what I know about this technique and the products I used in this post. And this nail art I created on occasion of our Republic Day so kept the Tricolor combination.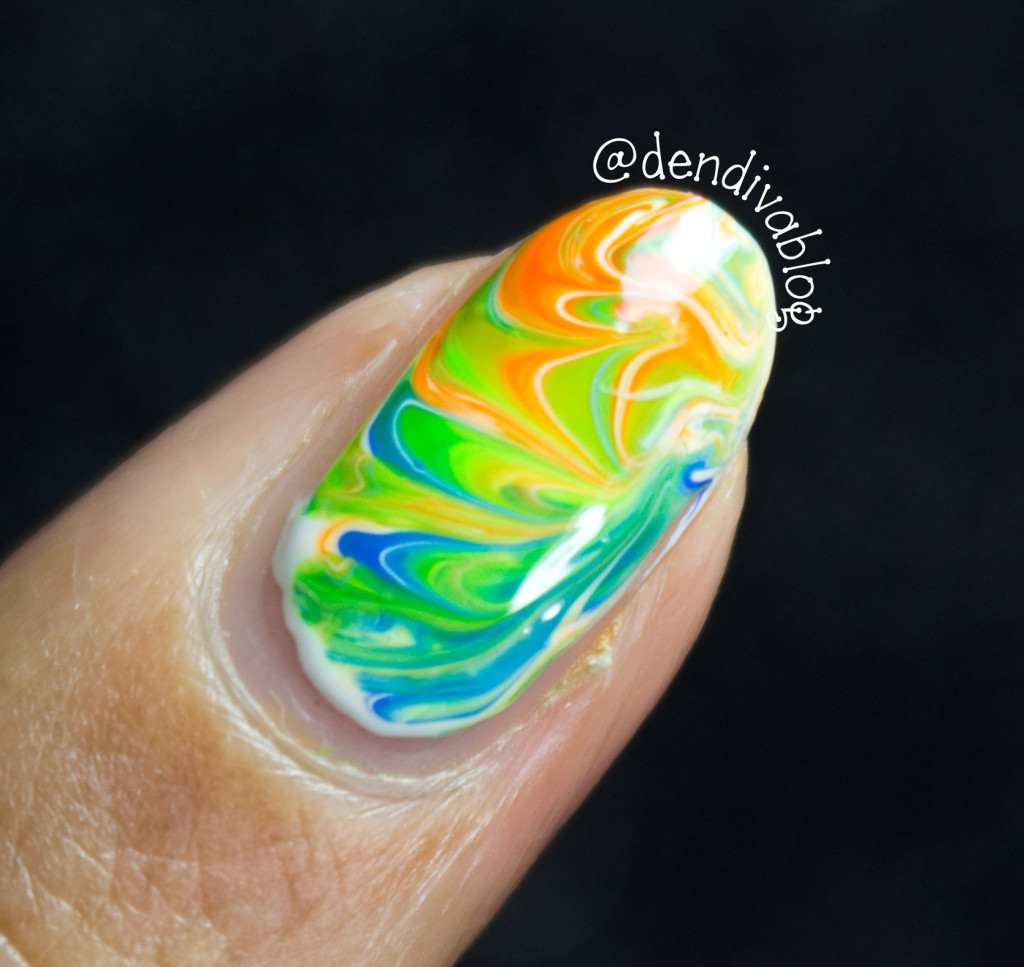 Items Used :
1. Colorbar 'Tangerine Mojito', 'Lime Margarita' '37 Exclusive'
2. Sally Hansen 'Pacific Blue'
3. Orly Glosser (Top Coat)
4. Fine Nail art brush
TIP : The polishes I have used here are very runny which helps in drag/dry marble. If you use polishes which are thick in consistency you may not get good results.
Steps:
1. Apply Tangerine Mojito.
2. Immediately add a drop of other color polishes. The amount should not be too much else it will start to drip to the sides.
3. Taking the fine nail art brush just make patterns as you do for normal water marbling or just random lines as you want.
4. Clean up the nail side with a brush and polish remover, if there is any excess polish.
5. Once it is dry completely apply top coat to finish.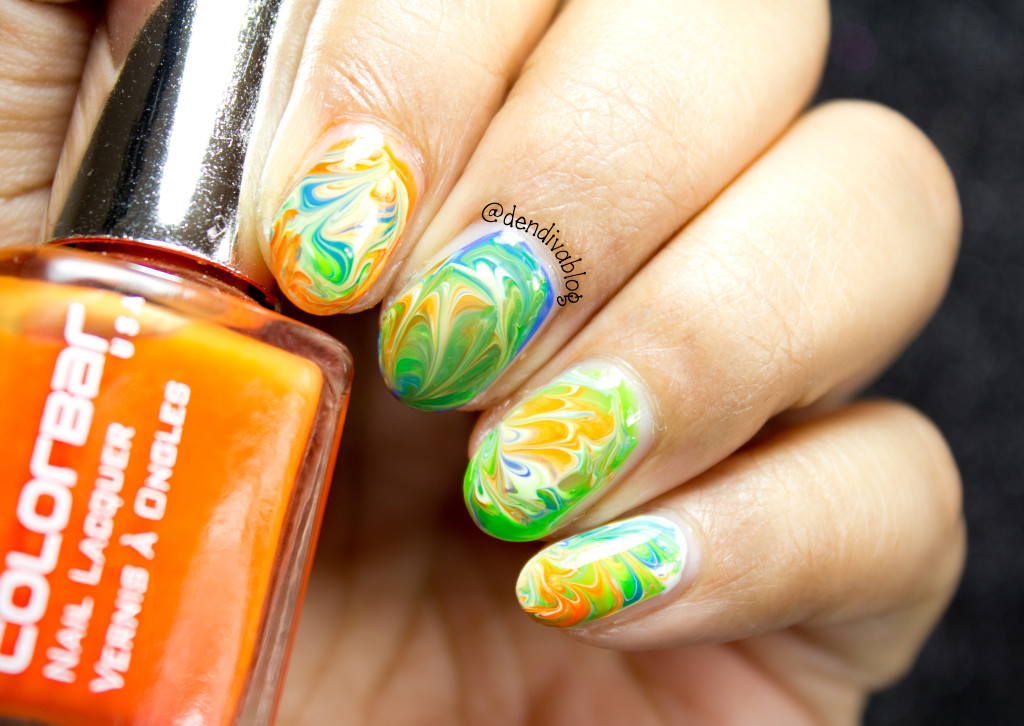 Hope you like it. Let me know if you guys try it!