Summer is few days away and I am getting in the vibe certainly. Its been really really long since I tried free hand nail arts. And I wanted to try sunset nails again, I have tried in past already. So I will mention the steps & the items I have used to get this look.

Polishes Used
1. China Glaze- White on White, Sun Of a Peach, Fairy Dust
2. ColorBar – Rosie
3. Essie – Status Symbol
4. Orly – Glosser
5. Sponge
6. Fine Nail Art brush
7. Black Acrylic paint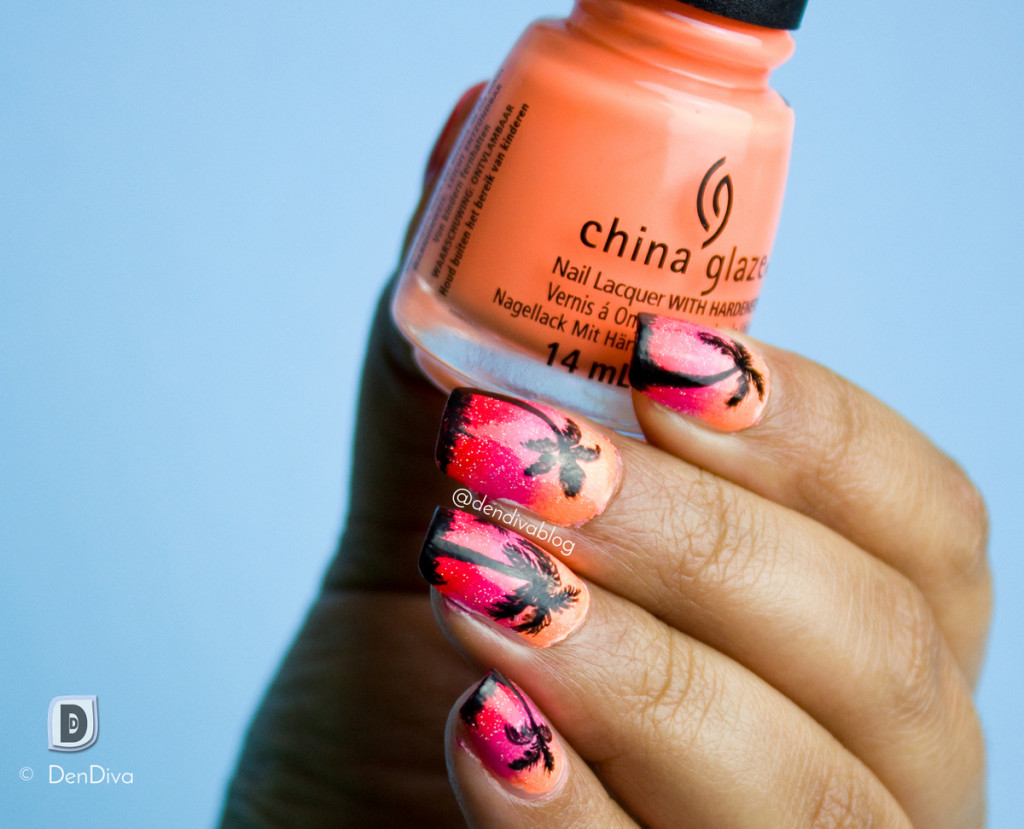 Steps
1. Apply White Polish, 1-2 coats till opaque and let it dry
2. Take sponge and apply the Orange,Pink & Red polishes
3. Apply by rolling from one side of the nail to other, (repeat step 2 &3 till you get opaque finish)
4. Once its dry, apply Holographic Top Coat (CG 'Fairy Dust') and let it dry
5. Paint the coconut trees using a fine brush & black acrylic color (you can use polish if you want, but I prefer color paints, since I get more control and it doesn't dry quickly)
6. Once dry apply top coat to finish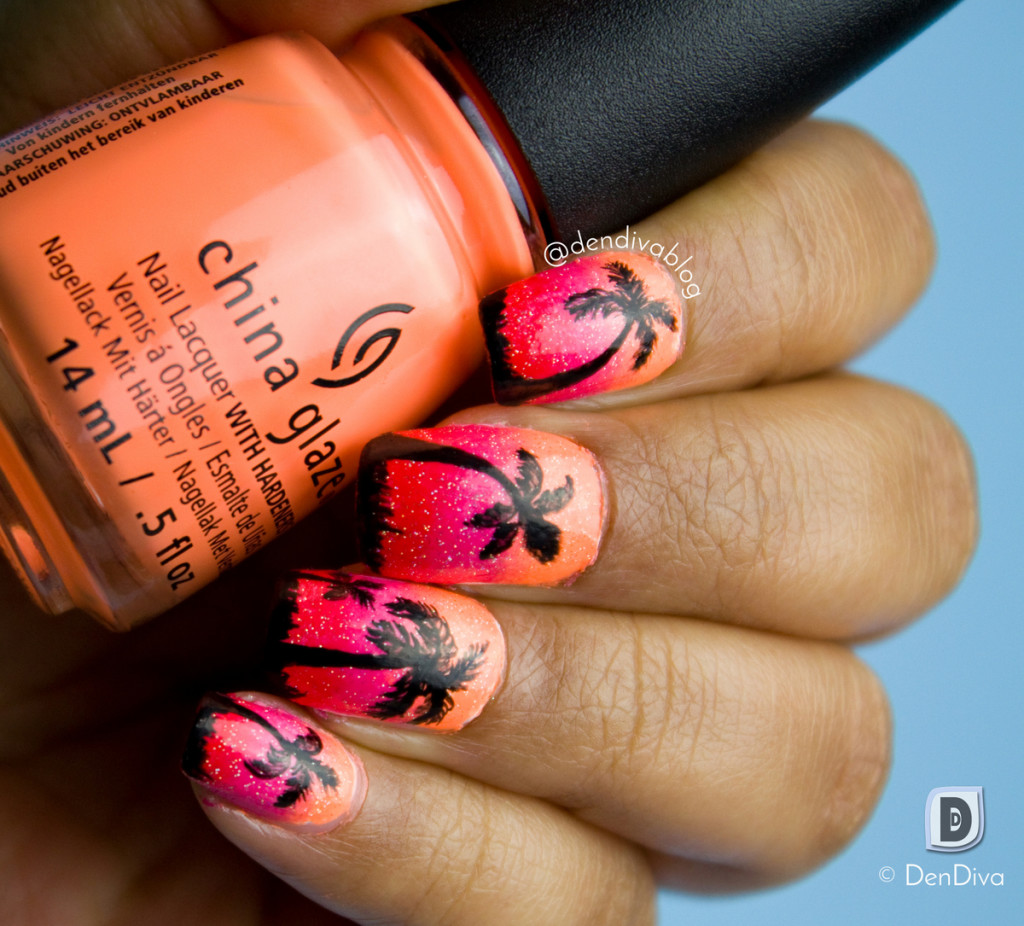 I have posted a video tutorial of this in my Instagram, if you want to check it. I just love how magical sunset nails can look.. its perfect for Summer!!