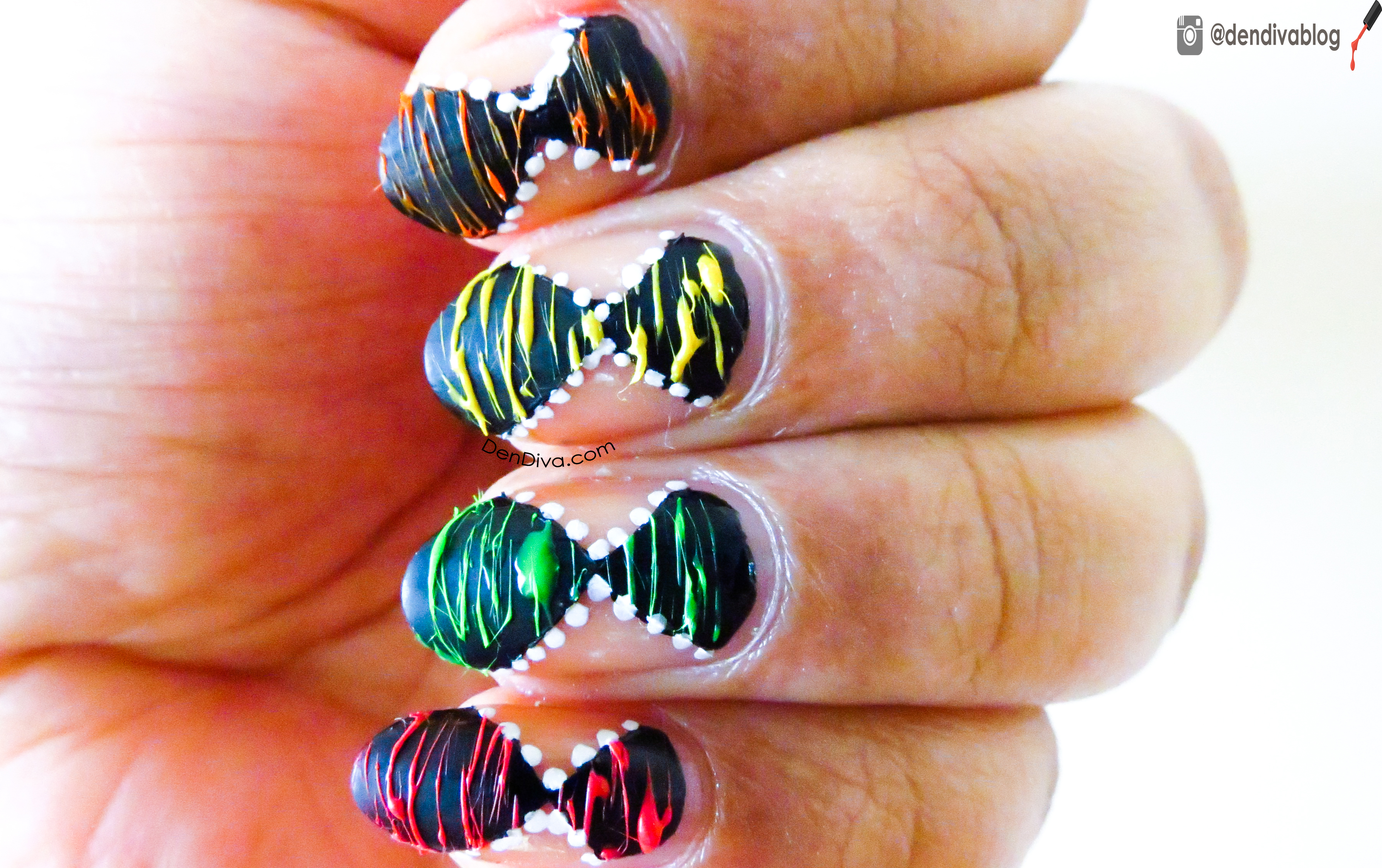 Sugar spun nails is so trendy and has craze among nail art lovers. I wanted to try this from so long.. thought to give a try during this new year party time! I am taking part in couple of Nail art challenges in this month. So this is a part of that. The theme for 30 Dec was Countdown, and what better way to show it other than Hour Glass. The sugar spun nails is inspired from Narmai. Lets move on to tutorial now.
Items Used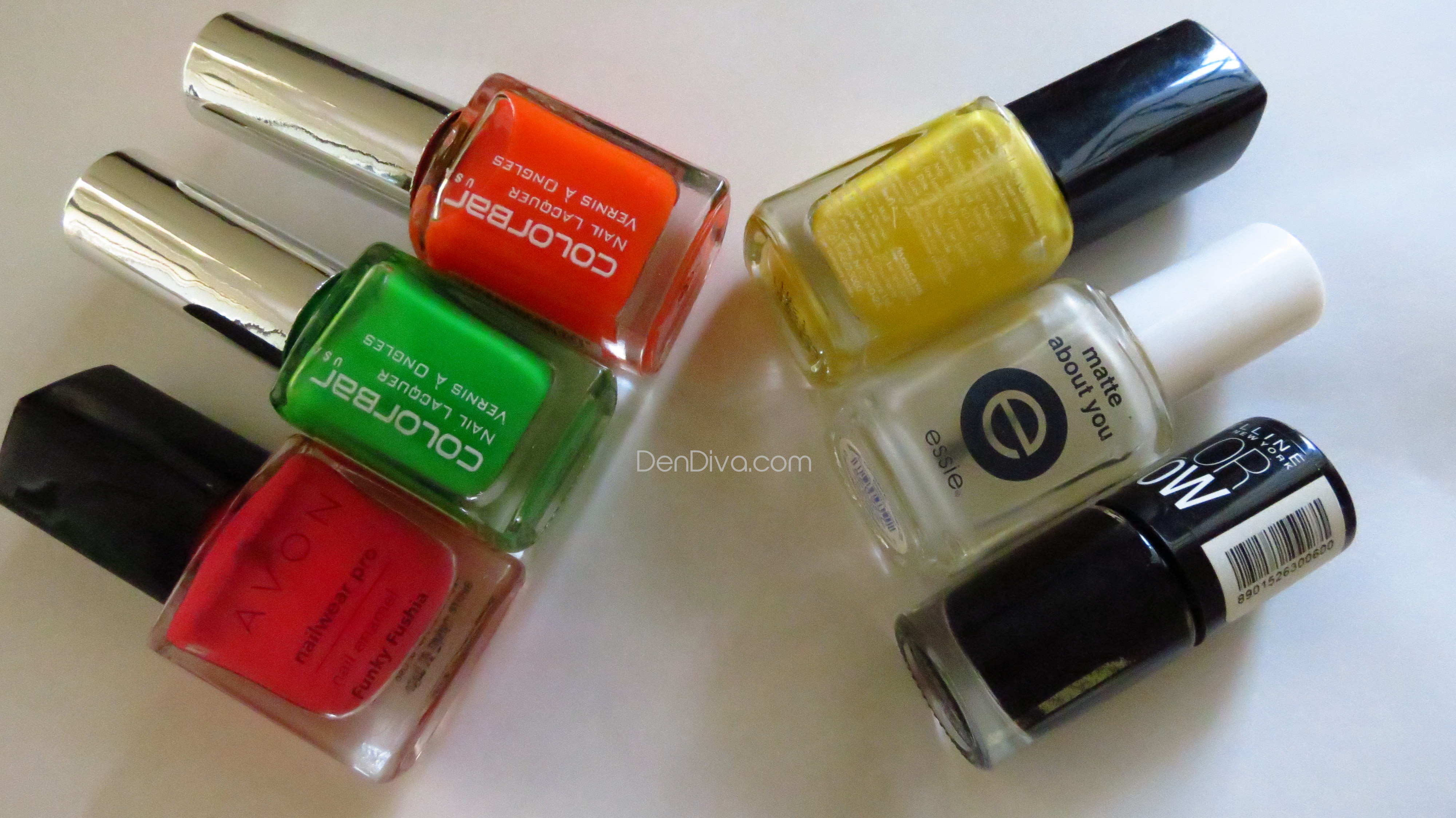 These are the polishes I used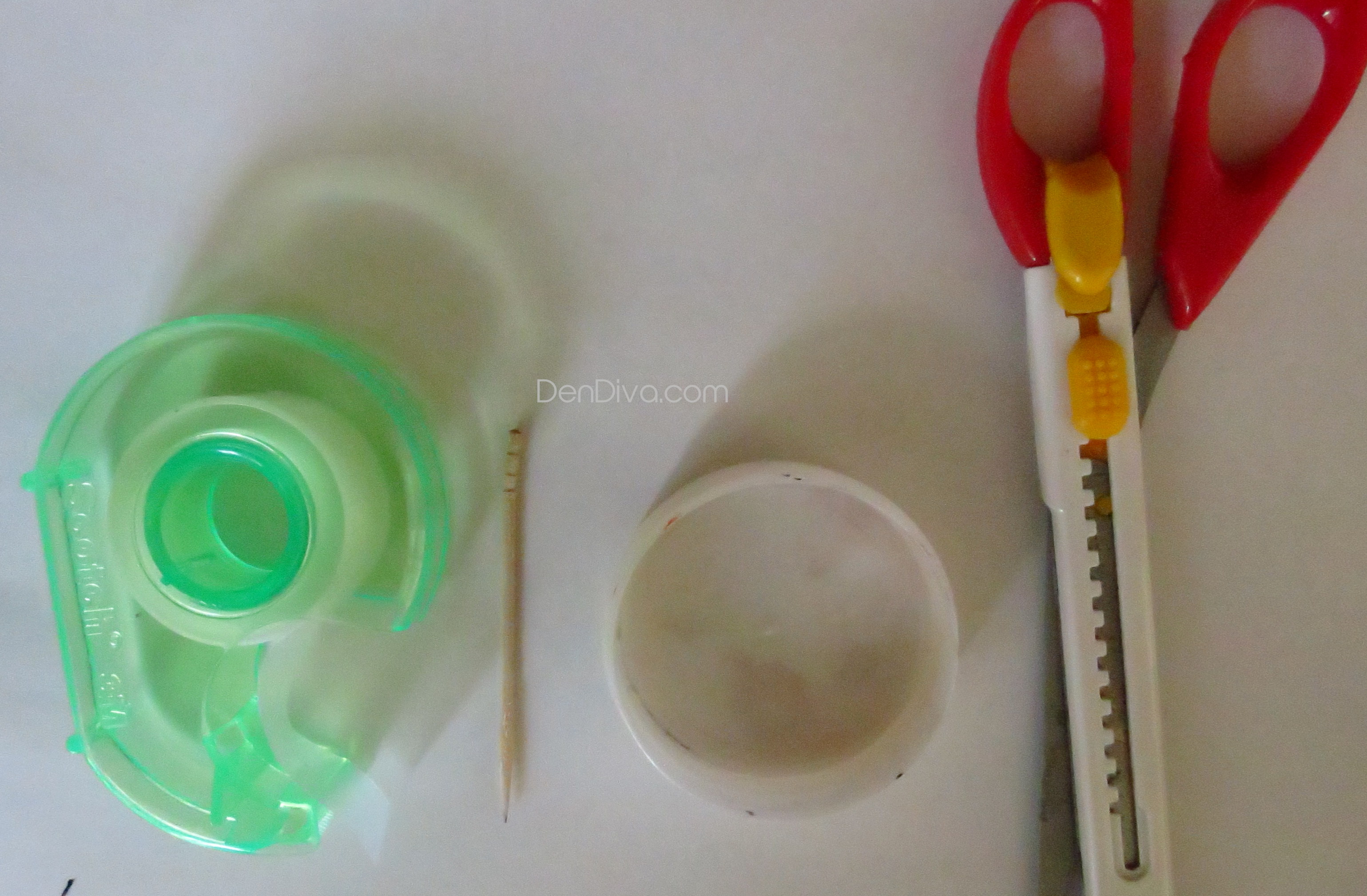 The tools I used are : Scotch Tape, Scissors, Toothpick, Plastic surface
Steps to do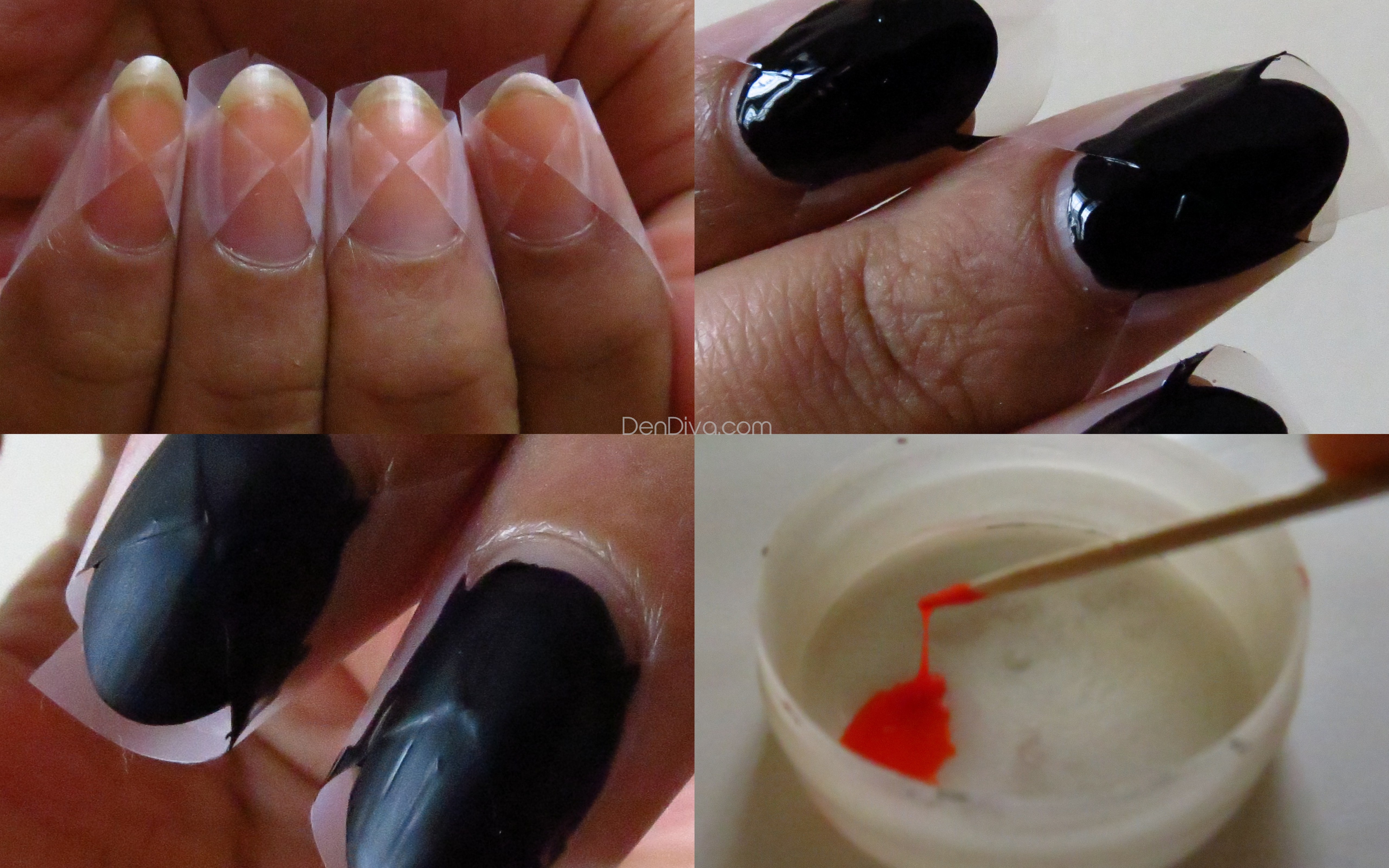 1. First I applied Scotch tapes as shown in first pic. I used 2 tapes to make the hour glass shape.
2. Then I applied Black polish and let it dry
3. Once it is dry I applied matte top coat on the nails
4. Then in the plastic cap I took out some polish around 3-4 drops and let it stand like that for 5 mins. Since I am using different brand of polishes, the time taken for each polish to have this sticky and thread like texture varied from 5-10 mins. I kept checking in between to ensure I have the correct consistency. You need to do bit of hit & trial here.
5. Once the polish is in proper thickness take the toothpick and take some polish, keep the toothpick at sides of the nails.. mark it not on the nails, on the skin. Then dab the toothpick on the skin and you see same threads appearing, quickly try and bring it towards center of nails. Don't touch the toothpick to the nails, keep it just little above it. The threads will settle and apply on its own.
6. Repeat the above step till you are satisfied with the look.
7. Once its done take out the scotch tape using tweezer.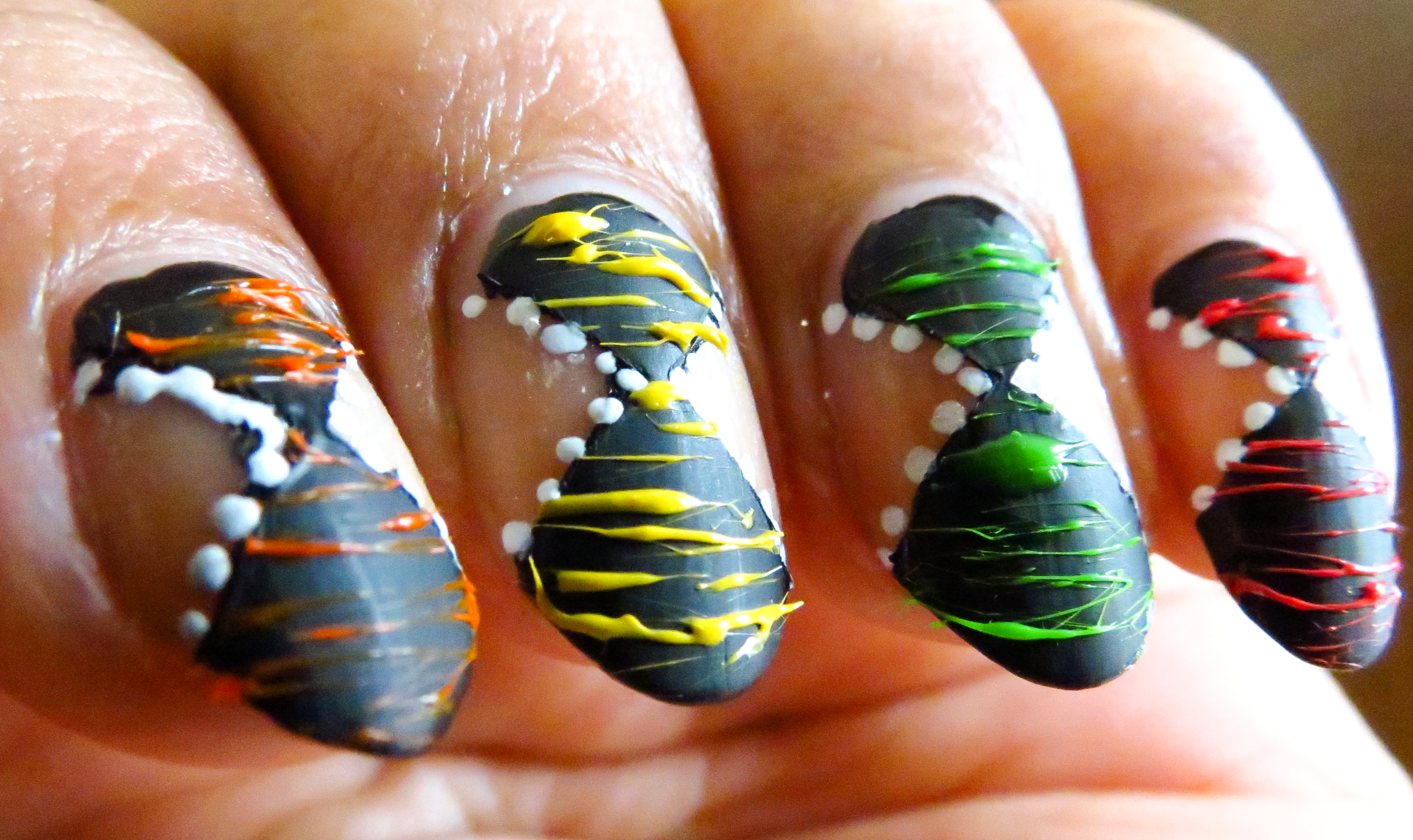 I really loved this mani and going to try in future too.. may be will do a video next time.