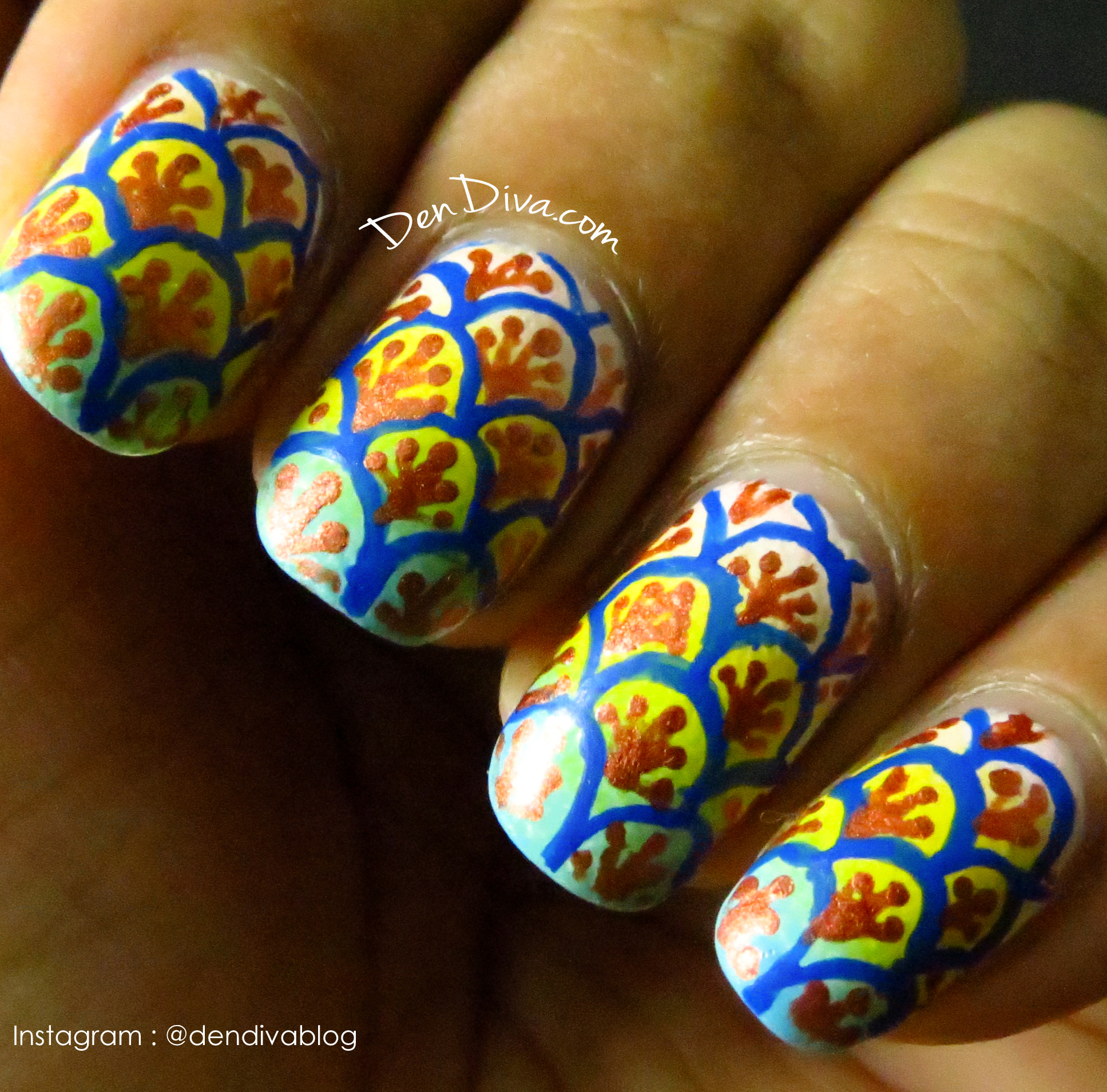 So this is my nail art for the last week of StyleThoseNailsChallenges  (If you want to share your creations with us, do join us by clicking the link). This week is inspired by House hold Items. For my mani I chose a cloth which had the same pattern, sorry for not posting its pic.. its now in kind of Pocha kapda/dusting cloth category :-D. So I will share the photos of how I did this nail art.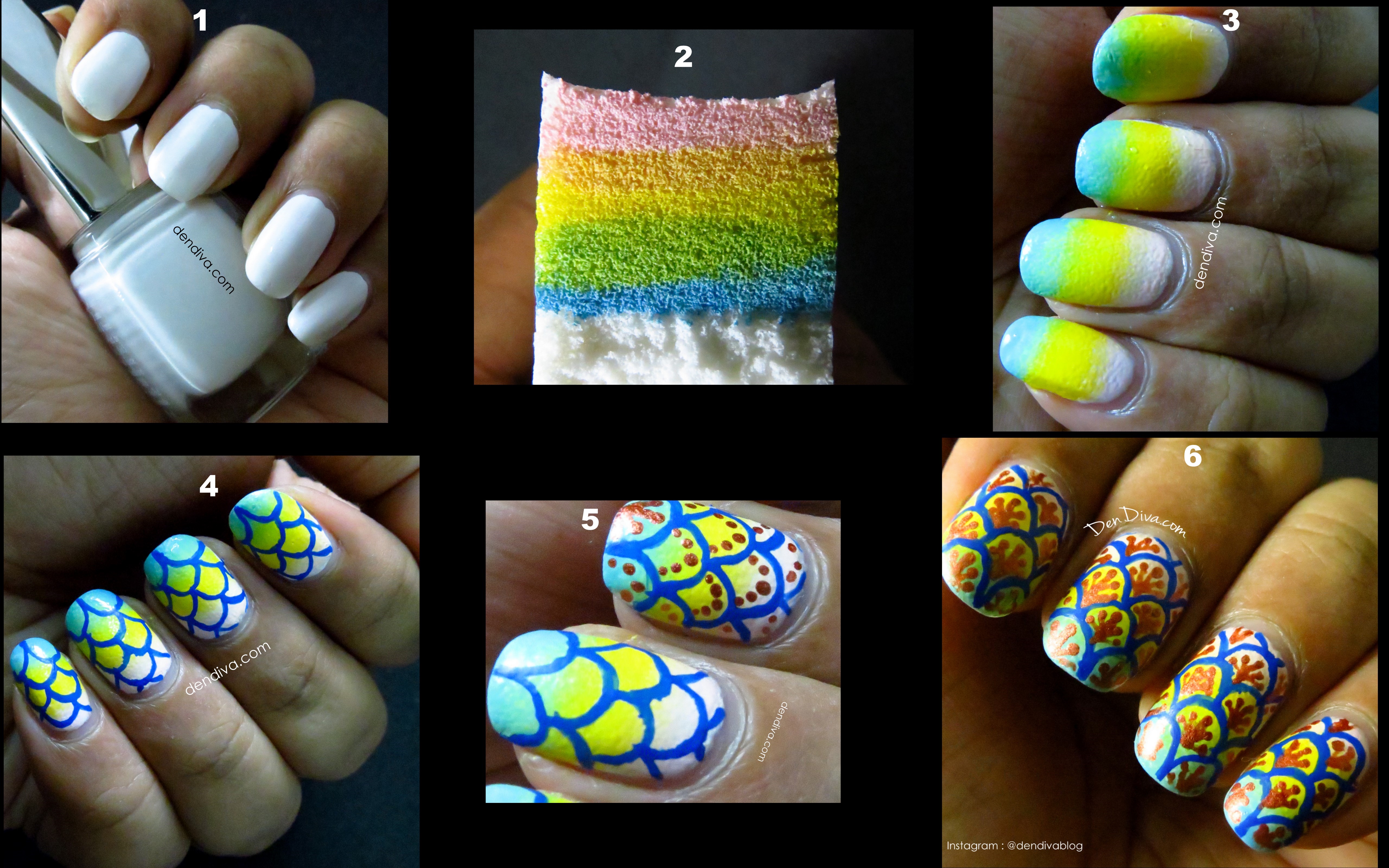 Steps as per the photos above
1. Apply white polish on all the nails and let it dry completely.
2. Take a sponge and make gradient effect by applying light pink,yellow and light blue polishes, applied one below other.
3. Gently press the sponge to the nails and repeat the step 2 one more time if color is not that bright. So that finally colors pop out and the gradient effect looks even.
4. Taking Blue acrylic paint and thin brush make fish tail curves.
5. Now taking chrome color acrylic paint make 4-5 dots inside each curve.
6. Join the dots to a straight line towards center.
Now once its done you can apply top coat, I skipped here as I liked this finish more as it was not very glossy and kind of looked little matte.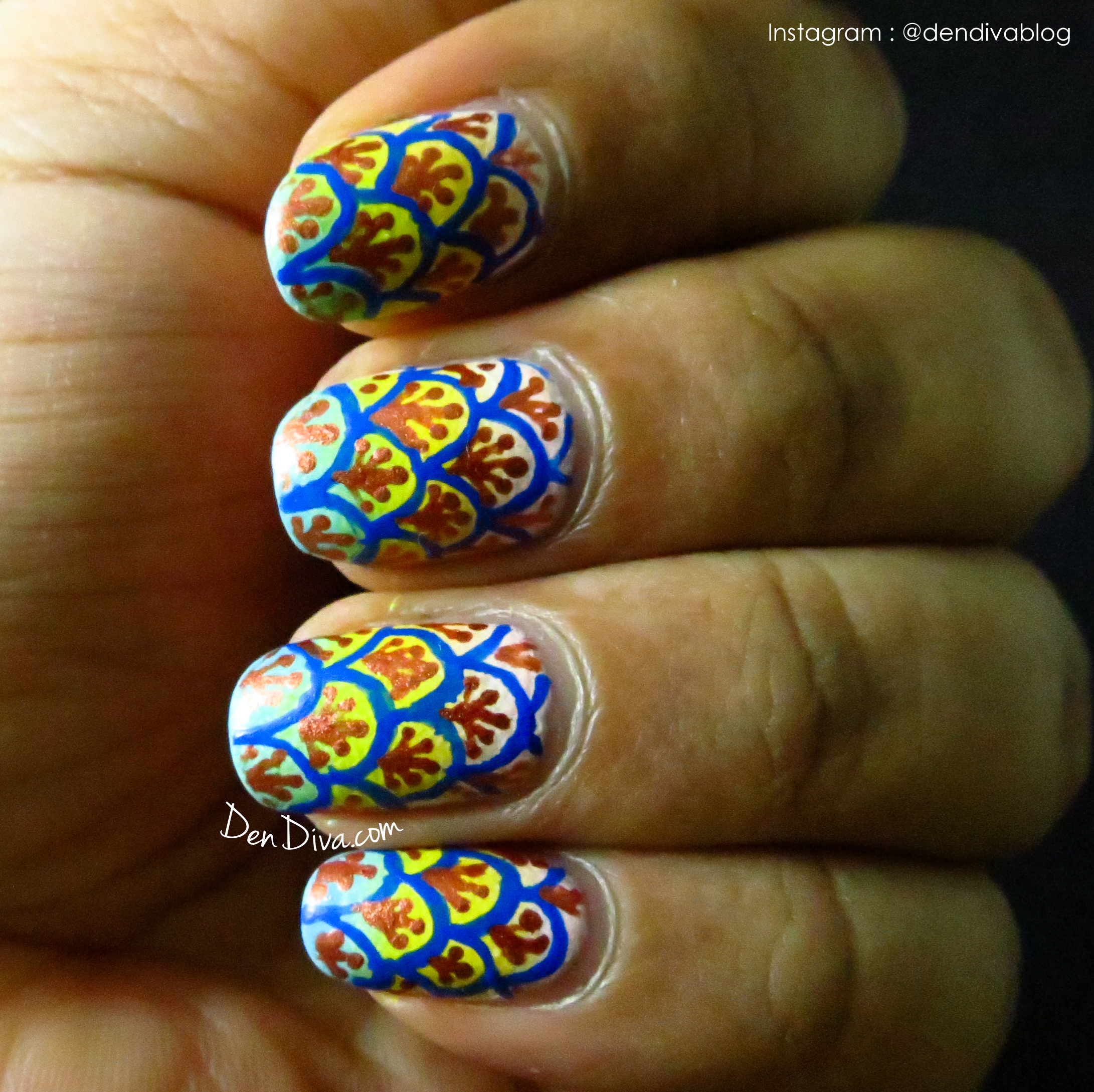 So guy I will be taking a little break and may not post any more blogs for some time… but I may post some in my Instagram account @dendivablog (if I try anything new) and will post the blog and tutorial later on. I have to attend a family event and have to travel,pack,shop
You can connect with me on my Instagram/ Facebook in the mean time (all links in right hand side bar). So see you soon people!!