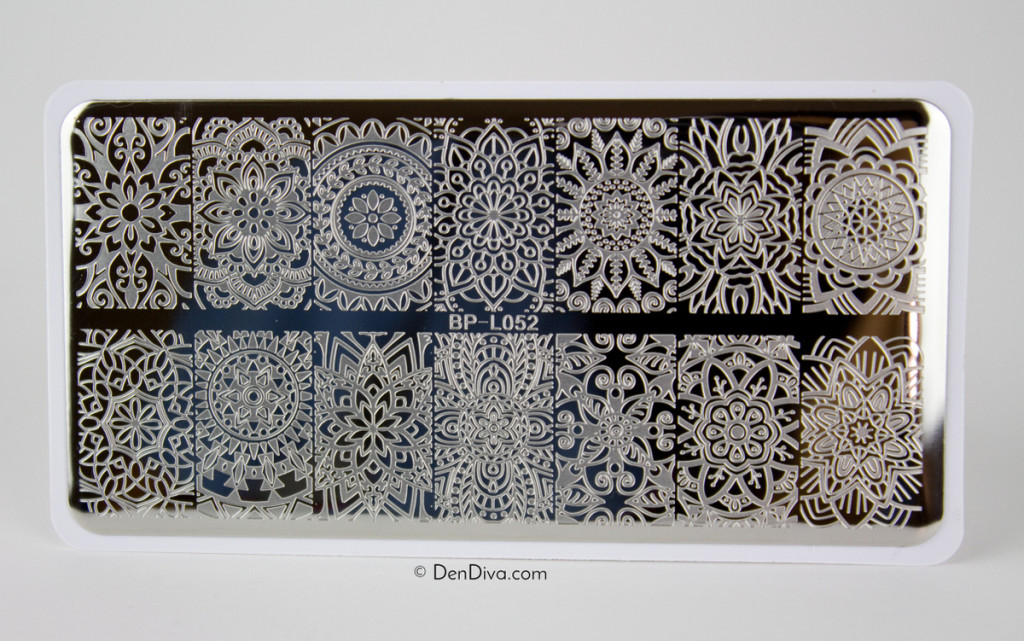 Well Spring will soon arrive and what better than to try some colorful floral nail arts. I got a new Stamping plate from BornPrettyStore to try which will be perfect for that. I will share couple of nail arts which I tried using this plate and a detailed review.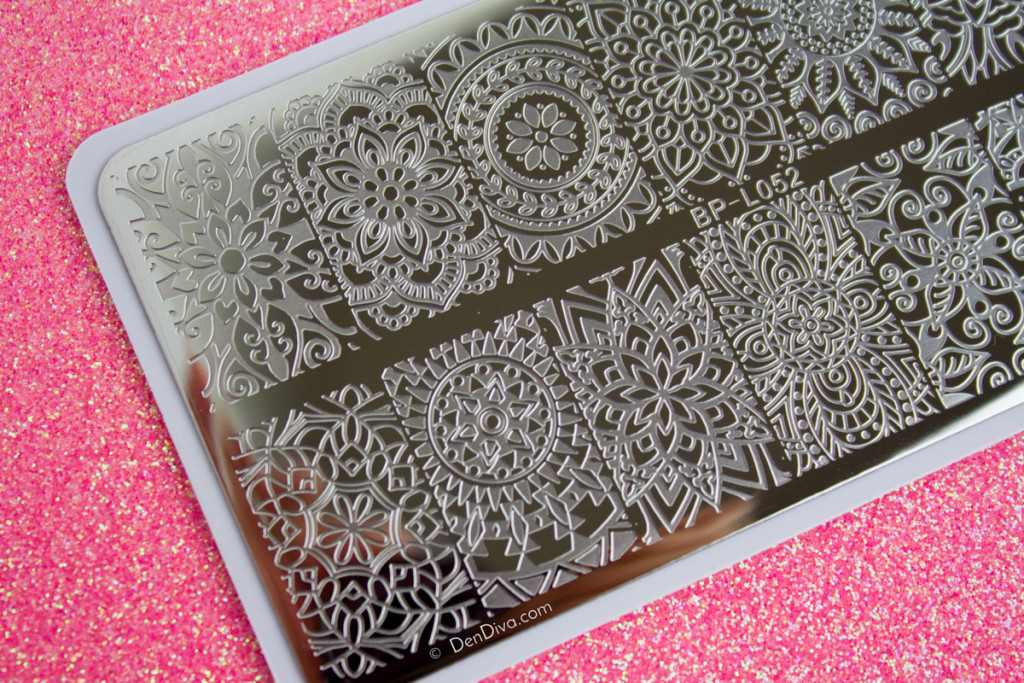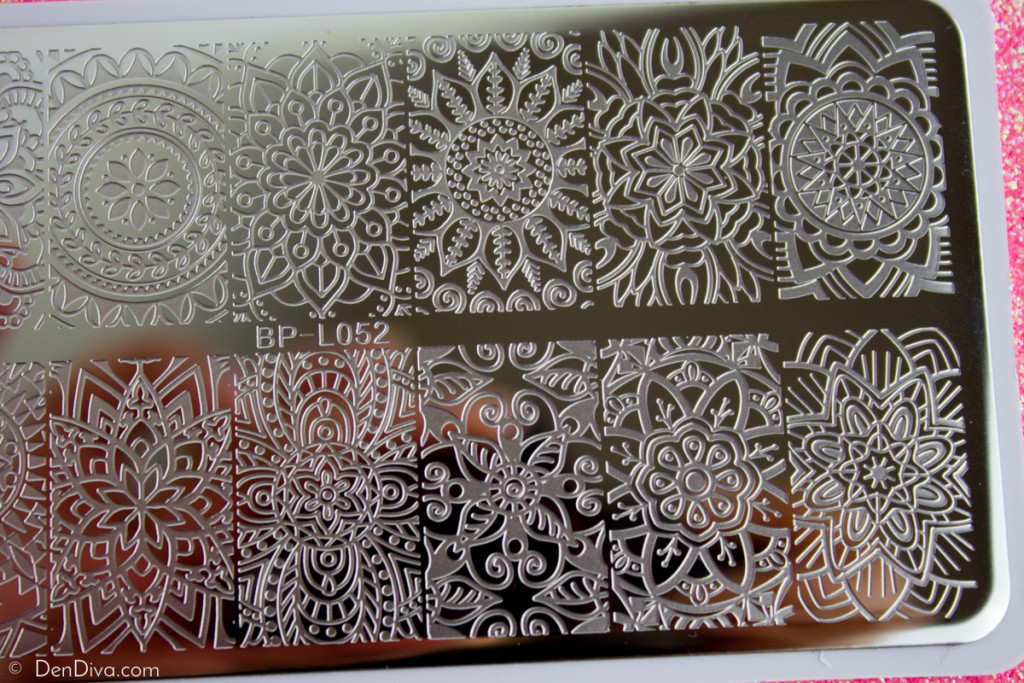 BP-L 052 Features:
1. Came nicely packed with a sleeve as all other BPS stamping plates.
2. The etching is so perfect, give you that clean crisp lines every time.
3. Doesn't scratch easily, when using with BPS scraper or other standard ones.
4. There are 14 extra large designs you can try for nails of any length.
5. Cleans up nicely after usage.
I tried 2 nail arts using this plate. For the first one I tried simple gradient stamping using Ink Blue and Yellow stamping polish on Red polish. And for the second mani, I simply stamped using black polish over a lavender base.
I am surely going to try more nail arts using this, and this plate would make some amazing reverse stamping designs as well.
Price : $2.59
Buy it Here (Item Code – 36310)
Use my 10% OFF Coupon Code : DENDIVAK31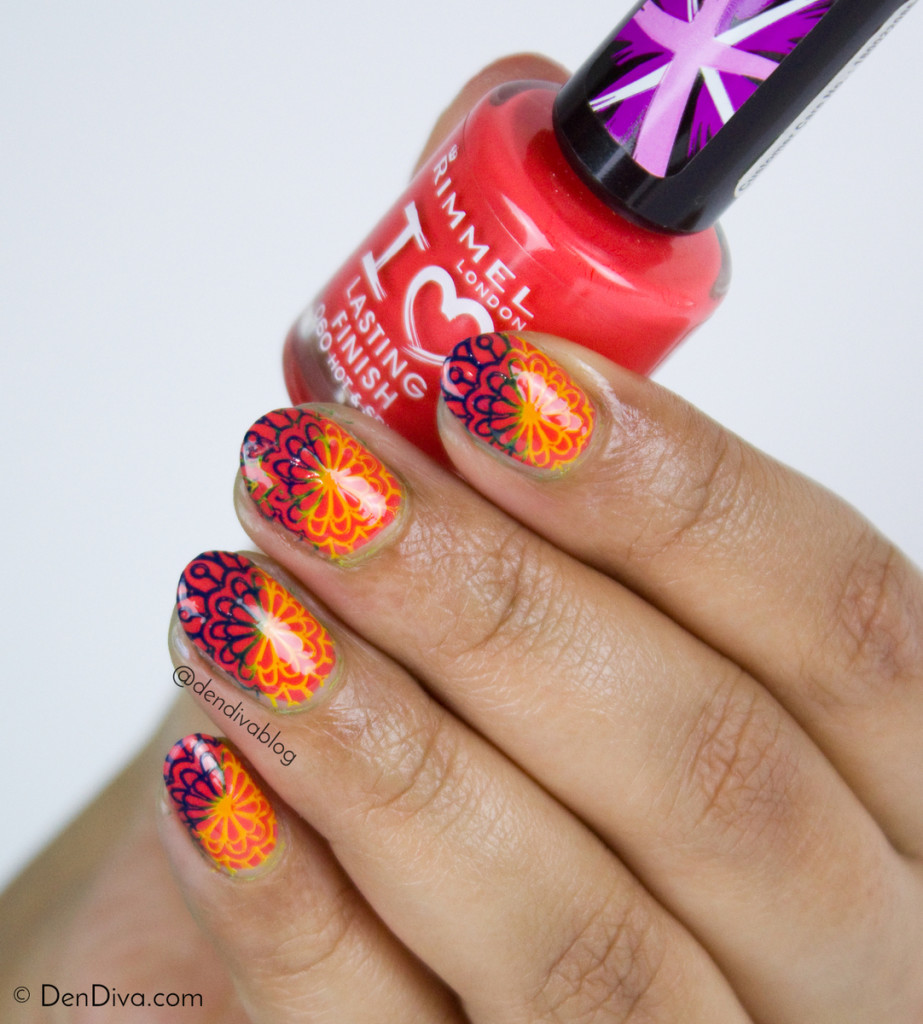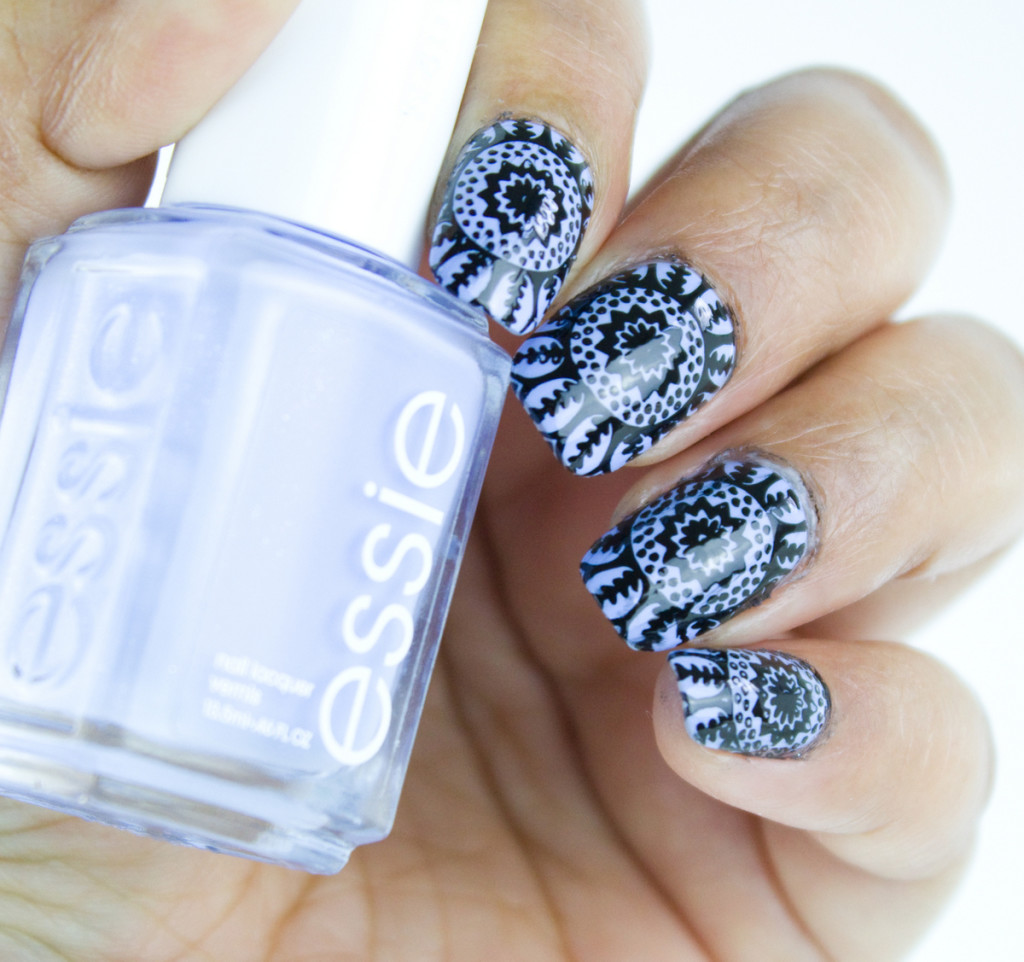 Let me know if you liked the designs!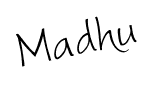 DISCLOSURE – I received this product free in exchange of my honest and unbiased opinion.
Save
Save