Who loves all things retro.. I raise both my hands! So when I saw this BornPrettyStore stamping plate, I thought to myself.. I mus get it! And its based on comic too, so that's super cool and creative.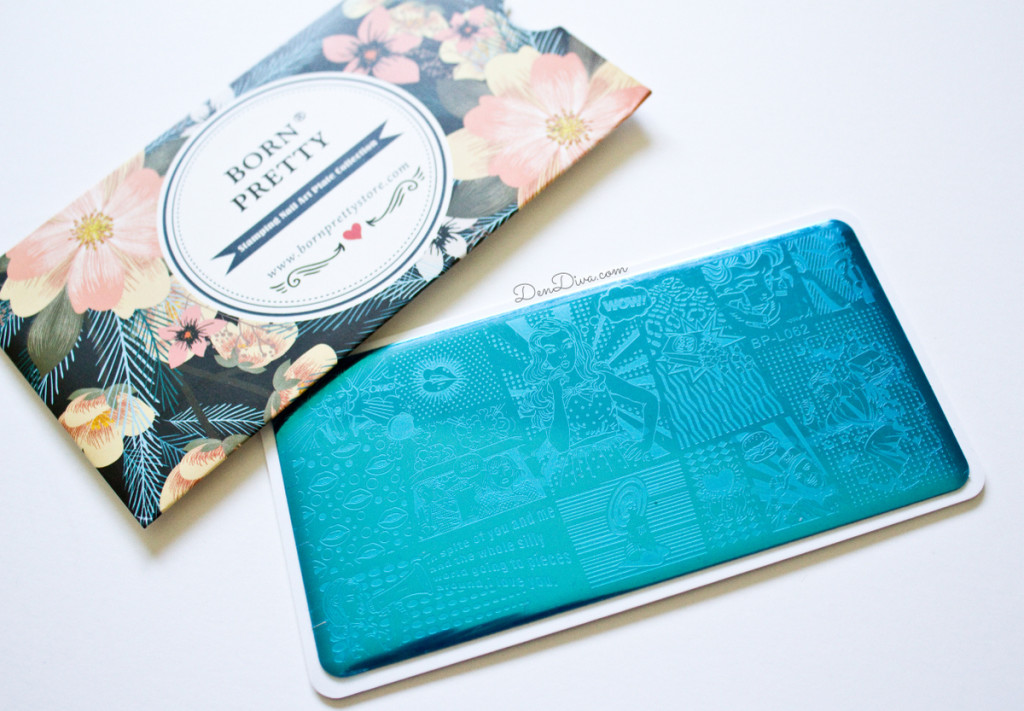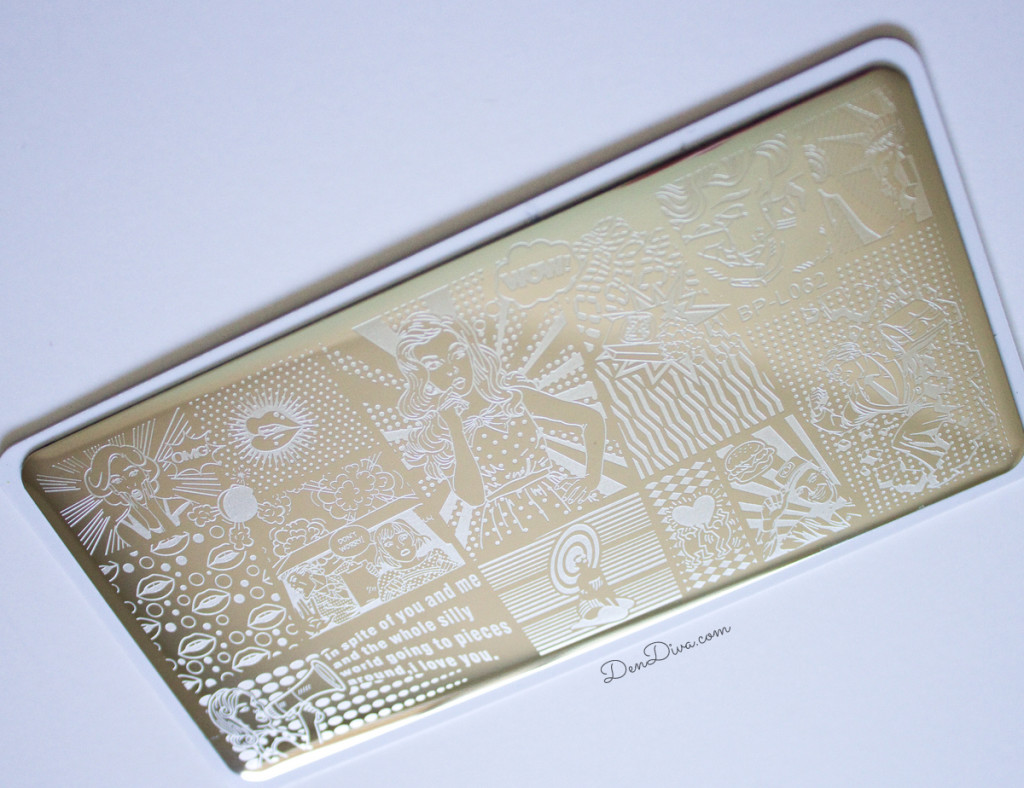 As with every BPS stamping plate, this too comes with a protective sleeve and a blue film covering the plate. You have to remove the film and then use it. The patterns are so unique and quirky I just love it. It has got 13 patterns in total. And they are of various sizes, large, small, medium sized. And Wide and tall ones too. So you can choose which portion you want to stamp, and just use that part.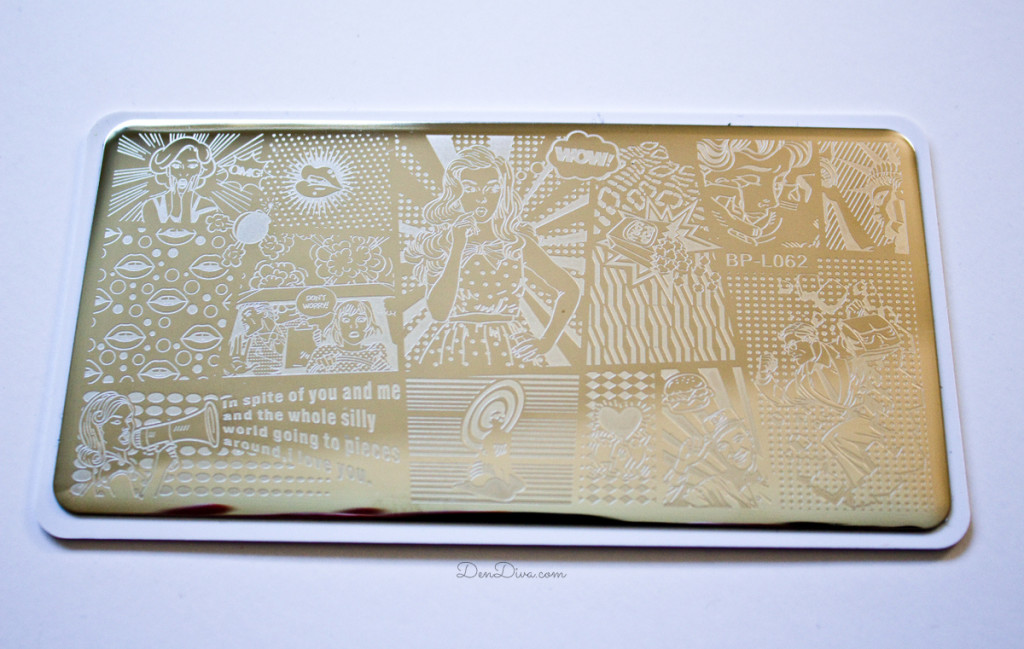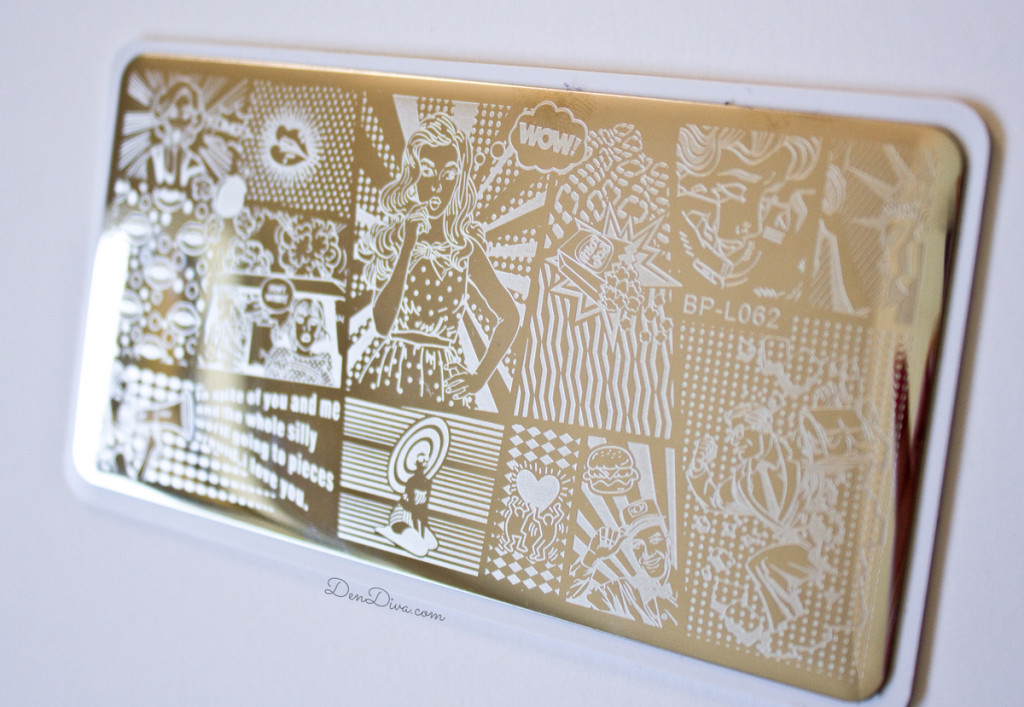 I wanted to get the complete large image with the girl standing, it was really cool. But even with long nails, its difficult to get the entire pattern in the nails since its too much wide. So that's the only feedback about this plate, the extra large images, you can only use a portion of it. Which I didn't want to, since the whole image was looking so great, I wanted on my nails!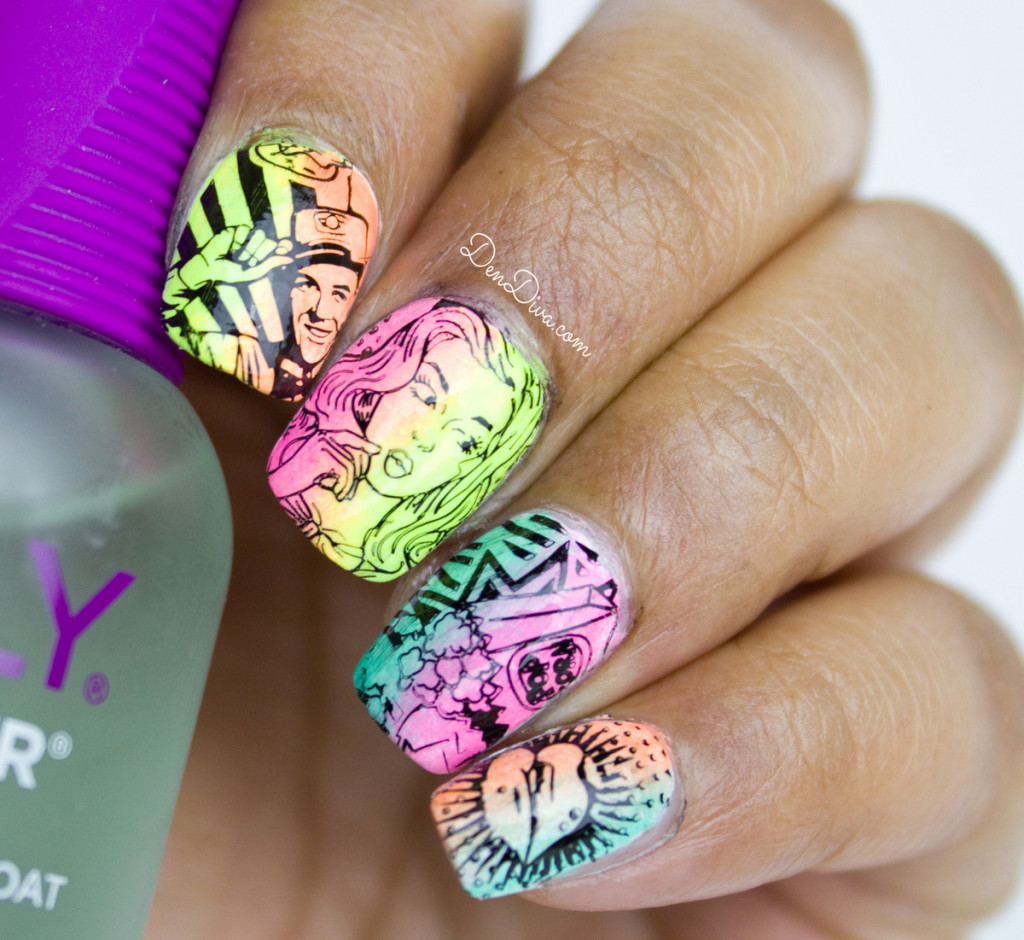 This stamping plate screamed out to me for a colorful manicure. So that's what I did. Just did simple gradient nails with 2 polish colors per nail. And then stamped the images with BPS black stamping polish. This is my first time using BPS stamping polishes and I would like to mention few things. Before using the BPS polish, I tried multiple times with my black konad polish. But I don't the image was not coming clear and intense black as I wanted. I thought why its happening. Then I thought before blaming the plate, let me try with BPS polish this time. And voila it stamped perfectly the first time! My Konad polish is too old , and I guess I have to discard it now. So that's the difference a good stamping polish can make.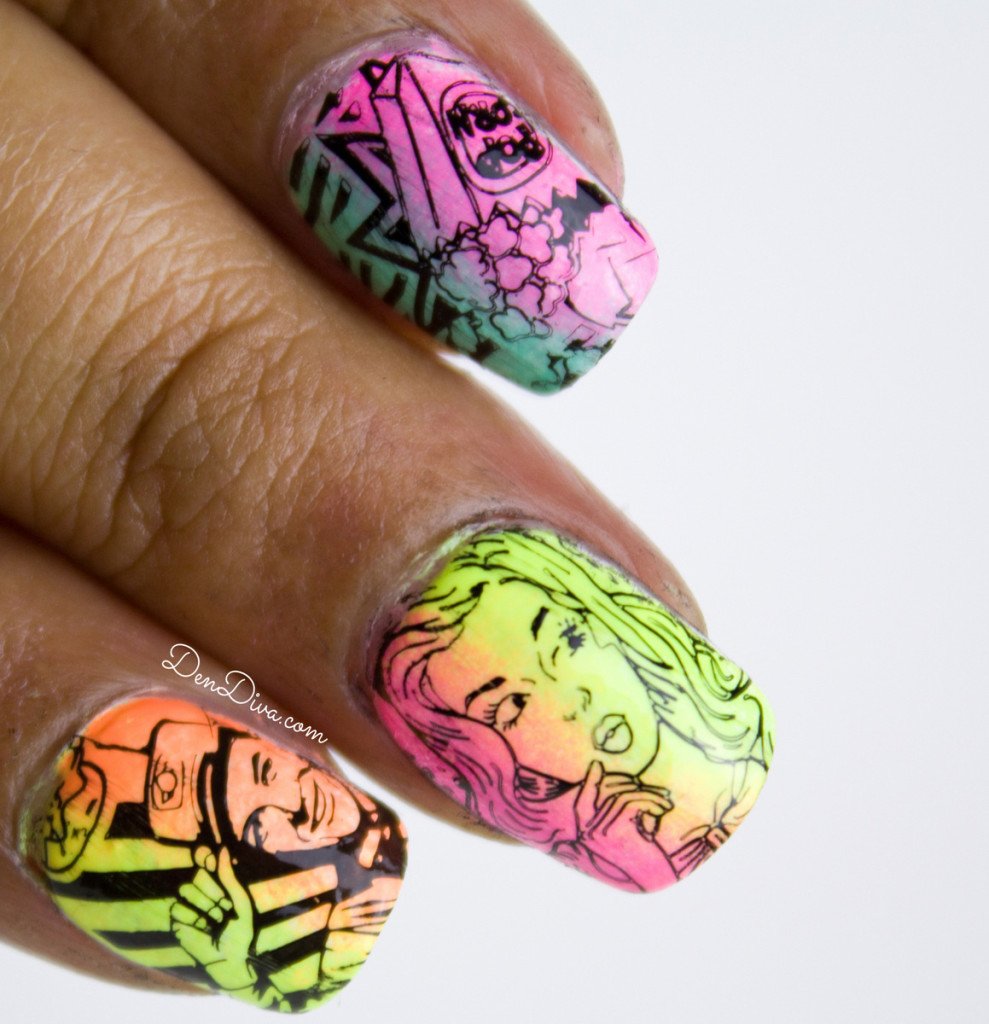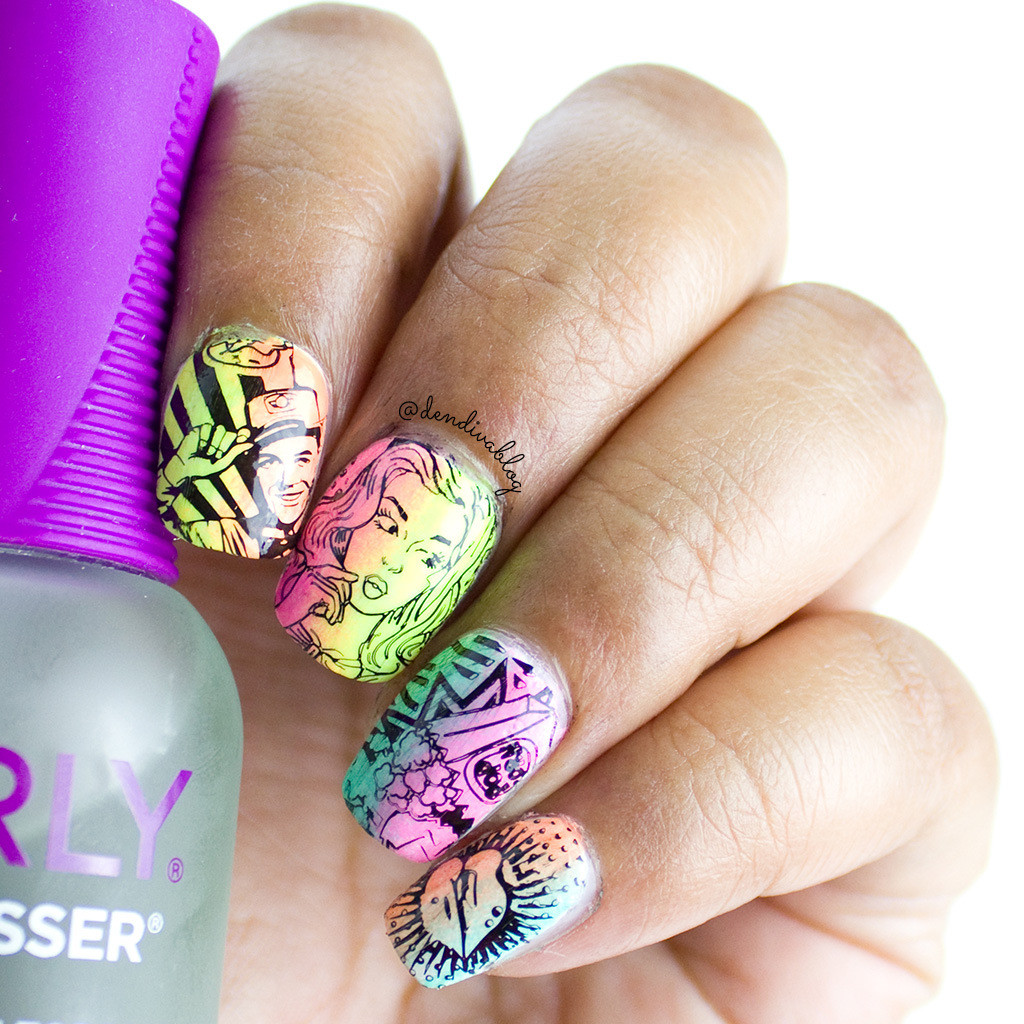 So here is all the details for the item:
Buy it here – $2.39
Use my 10% OFF Coupon Code – DENDIVAK31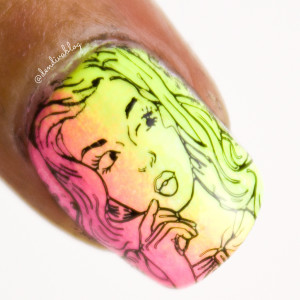 So check it out!!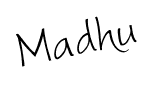 *PR
Save