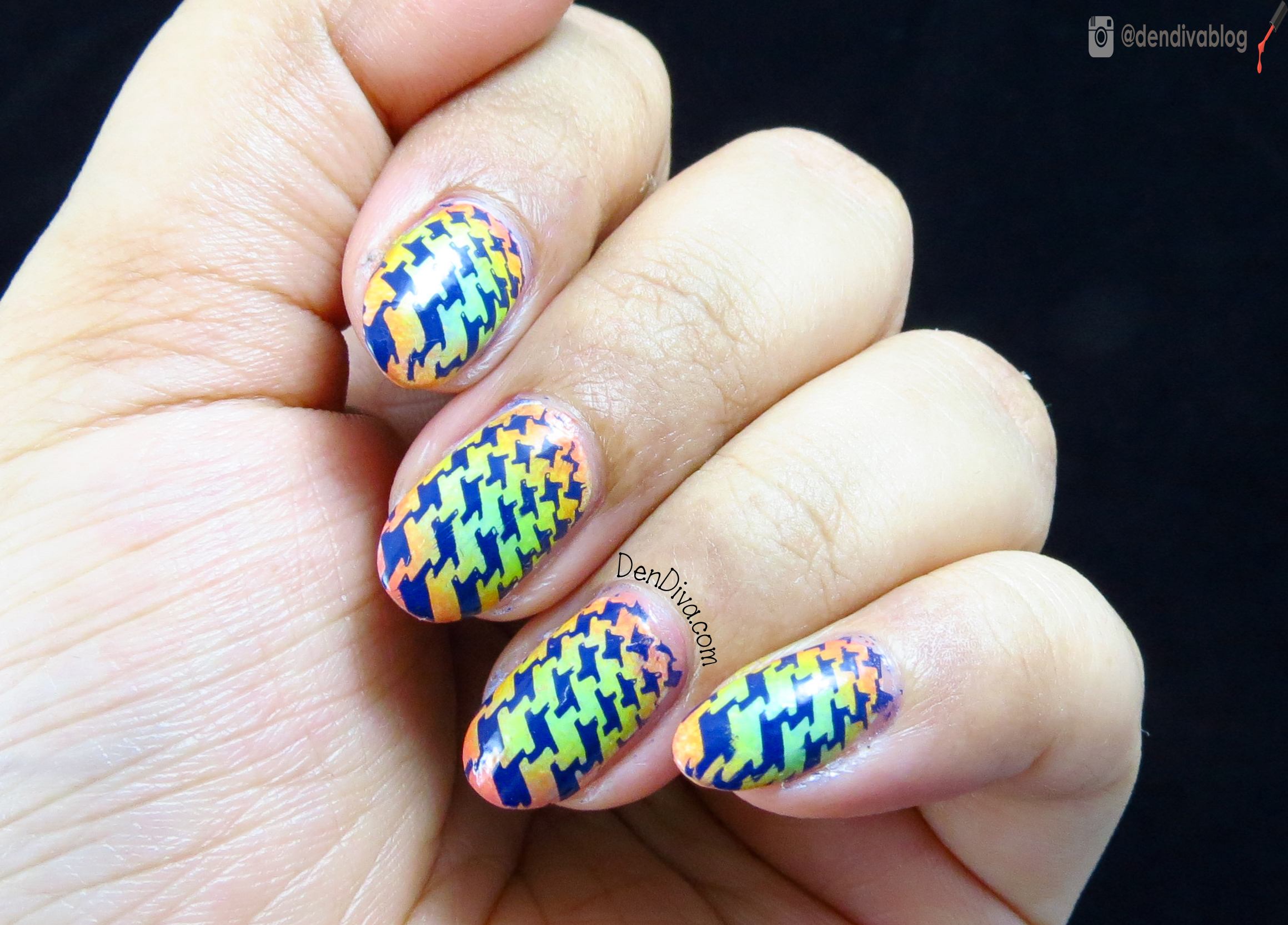 I wanted to do this Radial Nails for some time and in the recent Nioxin event I attended, this was the mani I sported & got many compliments
. I used Radial gradient as base for my stamping. So follow the simple step by step tutorial and do it yourself!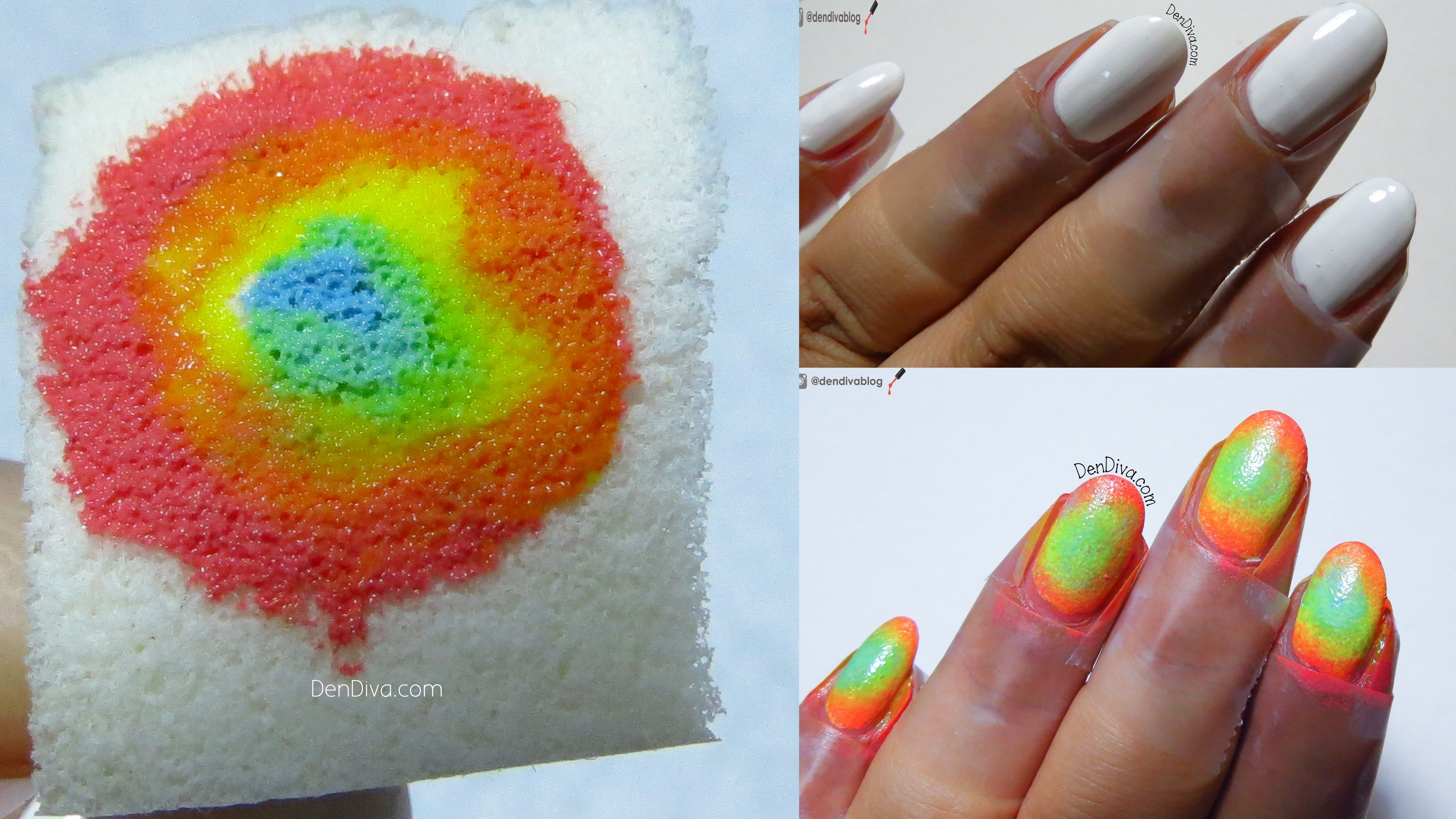 1. Apply white polish (1-2 coats till its opaque) on all nails and let it dry.
2. Take a piece of sponge and apply Blue, Yellow,Coral polishes in concentric circle. (You can use any polish of your choice)
**Prep : Apply scotch tape around your nails which will reduce the amount of polish around the cuticles when dabbing the sponge.
3. Dab the sponge on the nails by gently rolling the sponge from one side to other. So that its evenly covered. Repeat this 2-3 times, till you get desired intensity of colors.
4. Once it has dried I used Hehe -01 stamping plate and stamped the pattern with Blue Konad polish.
5. Then after the polish dries completely, apply 1 coat of top coat to finish.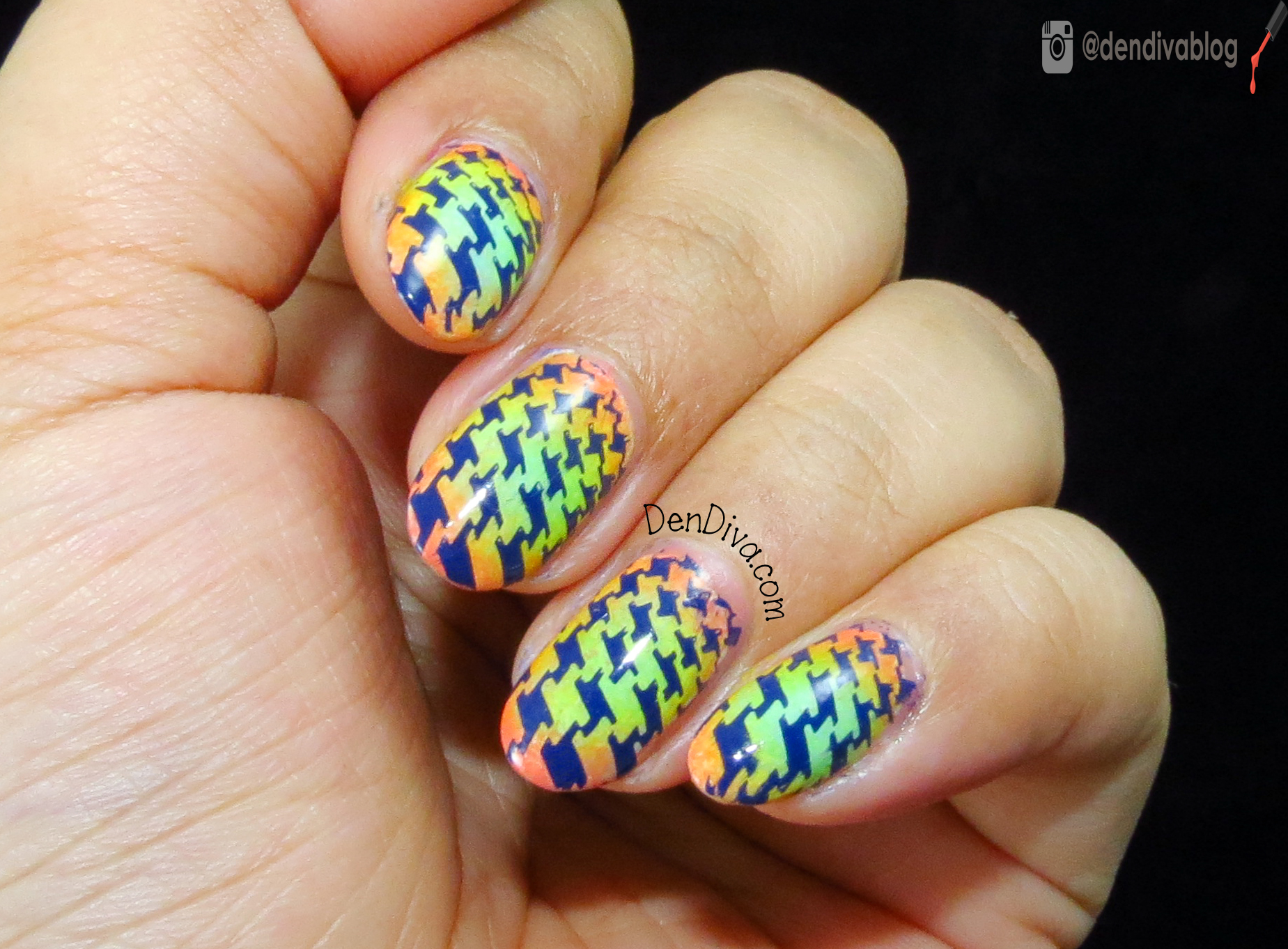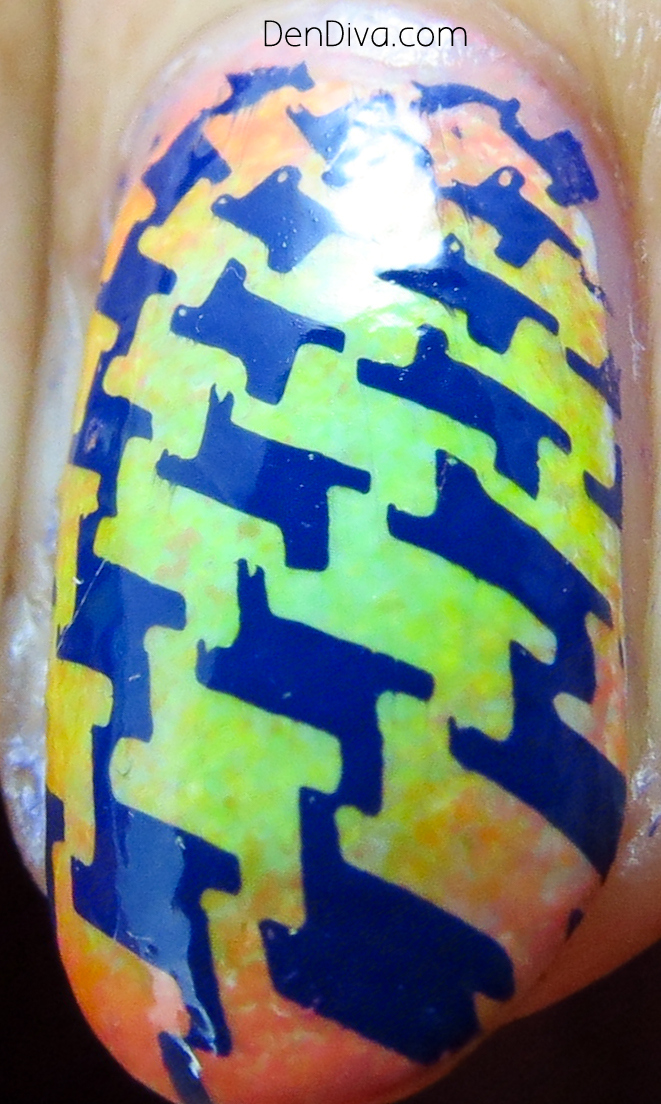 So let me know if this helped you!!