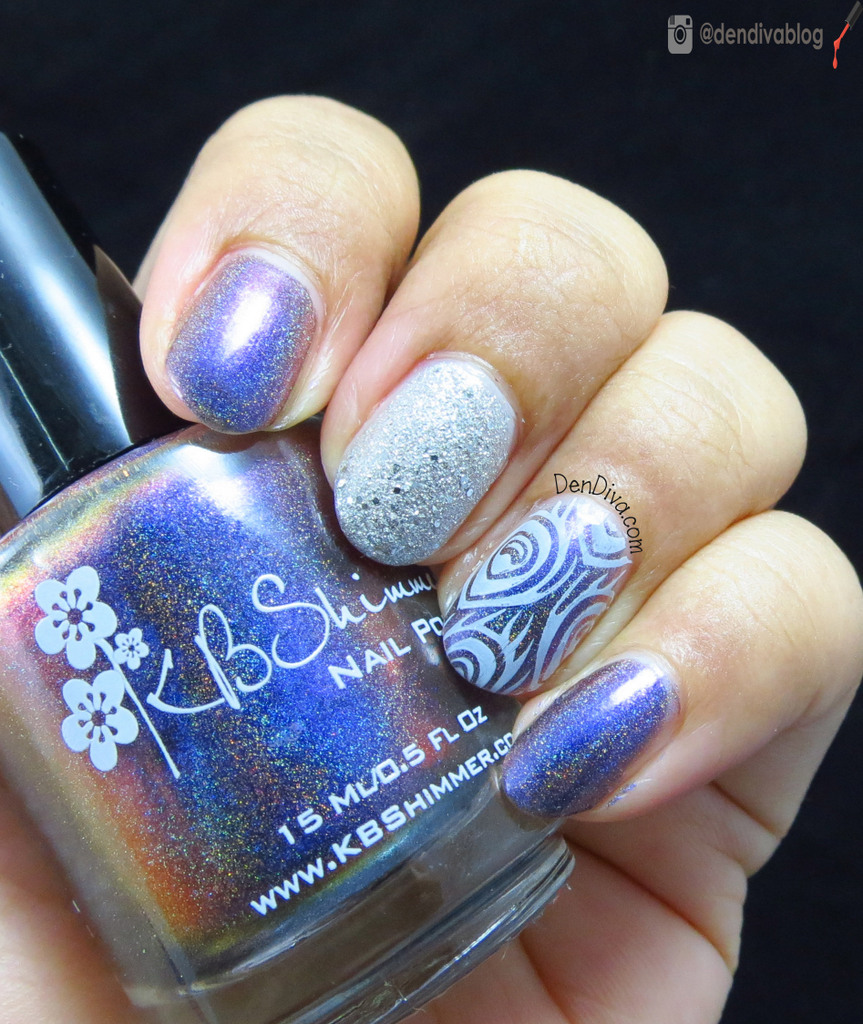 I just tried this Nail art today and really liked it. Its a really simple mani. I used KB Shimmer 'Myth You Lots' Polish and Maybelline Color Show Dazzling Diva polishes. And for stamping used BornPrettyStore Stamping Plate BP-30 (get it here, use my Coupon DENDIVAK31  to get 10% off)
Myth You lots have amazing Color shift as a Multi chrome polish and its Holographic too.. I really love this shade.
Check out some more mani shots.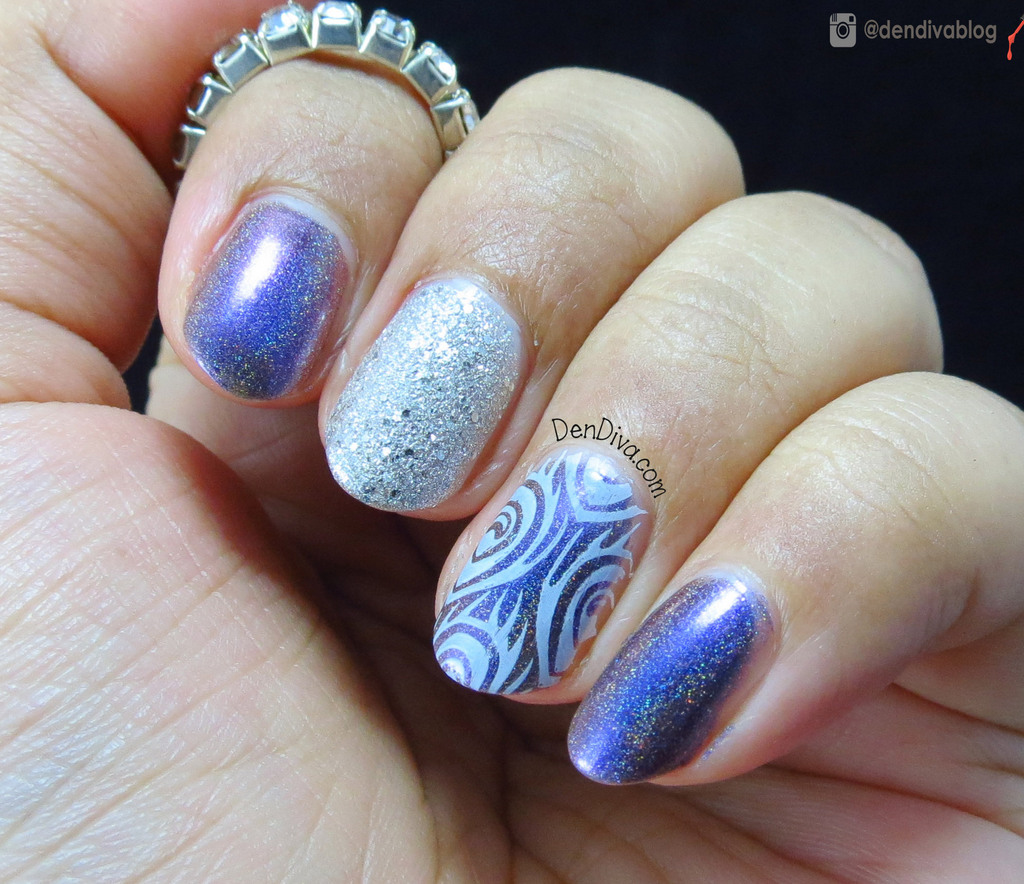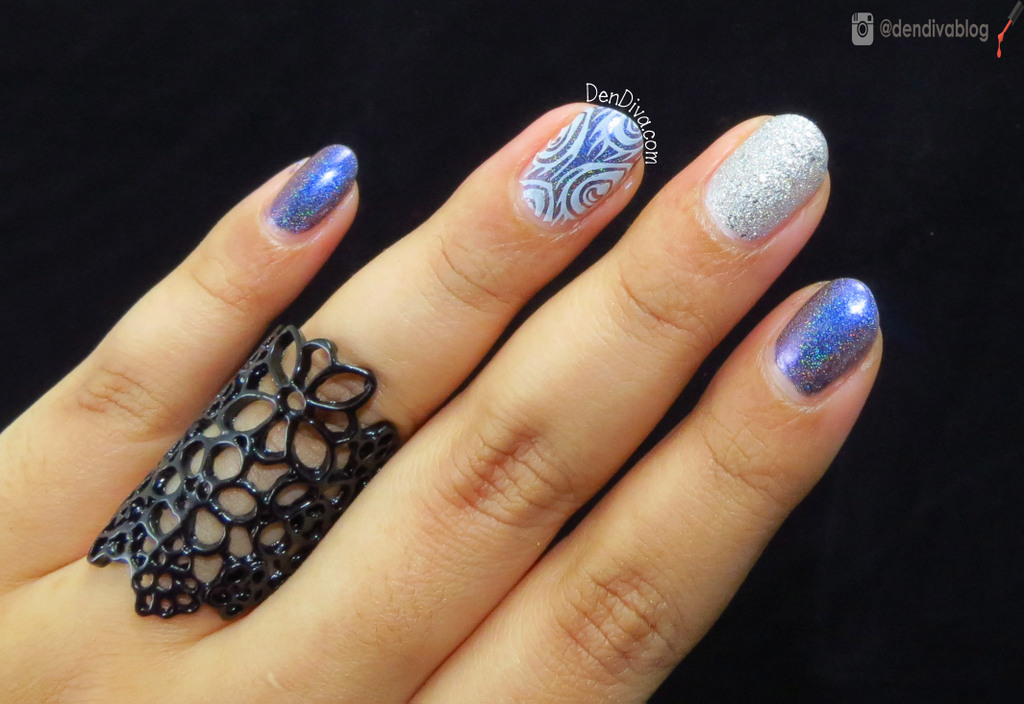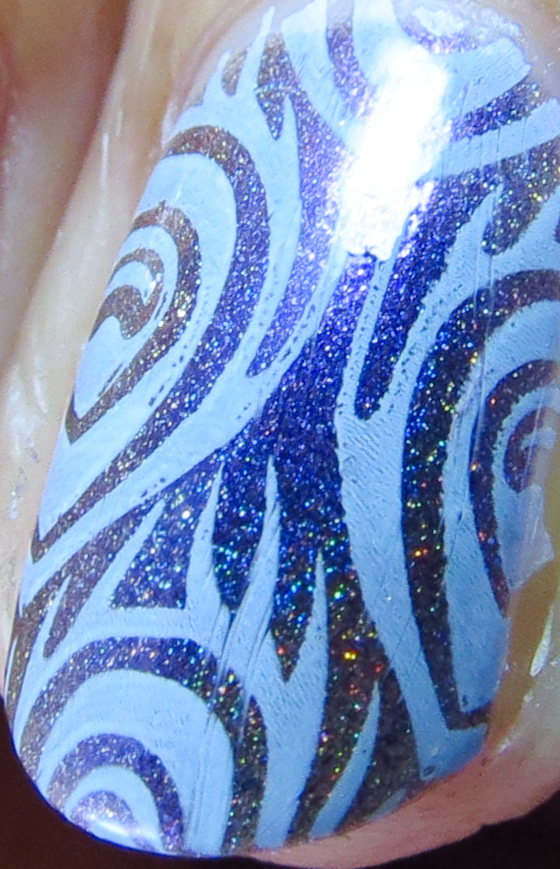 Hope you guys like this nail art.