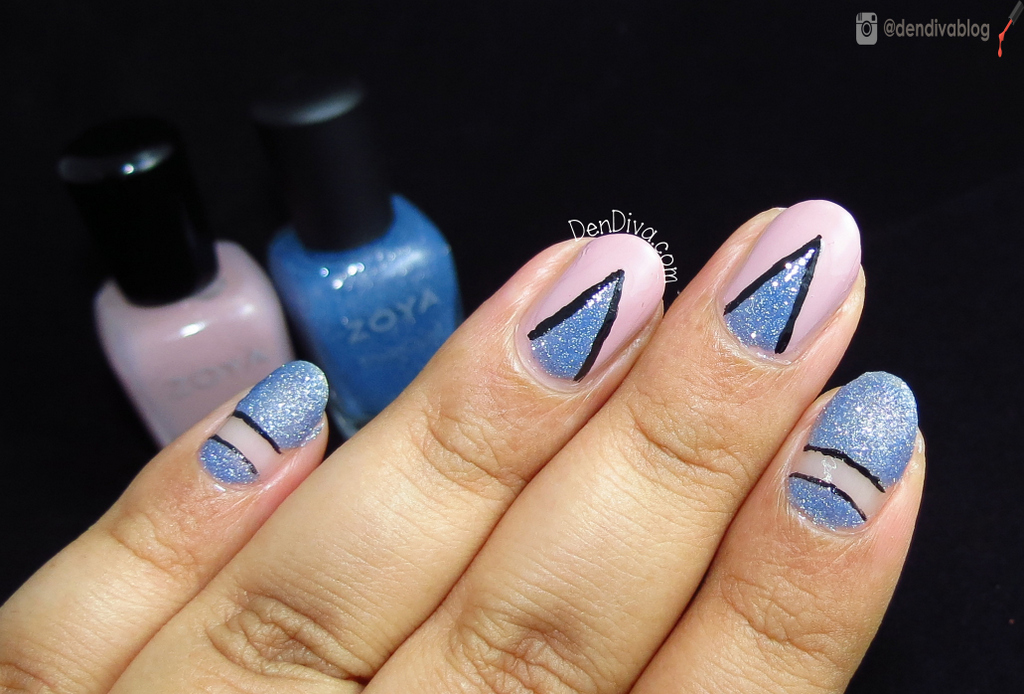 Negative space nail arts are in trend now. The look really edgy and cool. If you don't know what is Negative space mani.. its when there is a gap in the mani so that your nail beds show. You can create the gap in many different ways and techniques, using striping tape,nail vinyls,direct stamping on nails,nail tips and many more.. options are endless and you can think also some thing new to do. So follow my easy tutorial and do it on your own.
Steps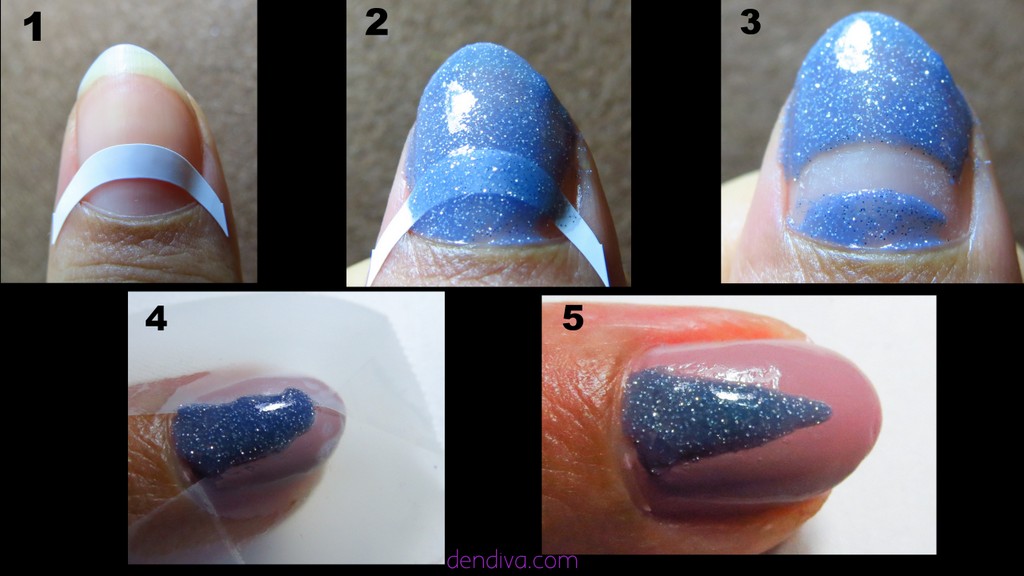 1. I have done 2 different designs in this nail art. For the first one i.e. Negative space mani, apply the french tip guide on the nails as shown.
2. Apply Zoya Pixie Dust 'Nyx' (you can use any polish of your choice)
3. Immediately take out the strip using a tweezer. Some times the glue sticks to the nail bed and you can see some dry patches too. Take a brush and polish remover and just wipe the area. It will be clean and look more finished. After the polish has dried I outlined the edges using a brush and acrylic paint.
4. For the 2nd design, V shape,apply  Zoya 'Rue' and let it dry. Then taking 2 scotch tapes apply them on the nails so that it forms the V shape. In the gap I applied Zoya 'Nyx'
5. Then immediately take out the tapes. And once it has dried, outline them with Black acrylic paint and brush.
6. After everything is completely dry, apply top coat to finish.