Ok friends, I am back after so long… so many things were going on.. didn't get much time to do nail arts. But from today will try and post regularly. You must be knowing about the 'Movember' movement.  If you are not aware a brief about what it is all about
"Movember (a portmanteau from the Australian-English diminutive word for "moustache", "mo",[1] and "November") is an annual event involving the growing of moustaches during the month of November to raise awareness of men's health issues, such as prostate cancer and other male cancers, and associated charities. The Movember Foundation runs the Movember charity event, housed at Movember.com.[2] The goal of Movember is to "change the face of men's health"
Courtesy : wikipedia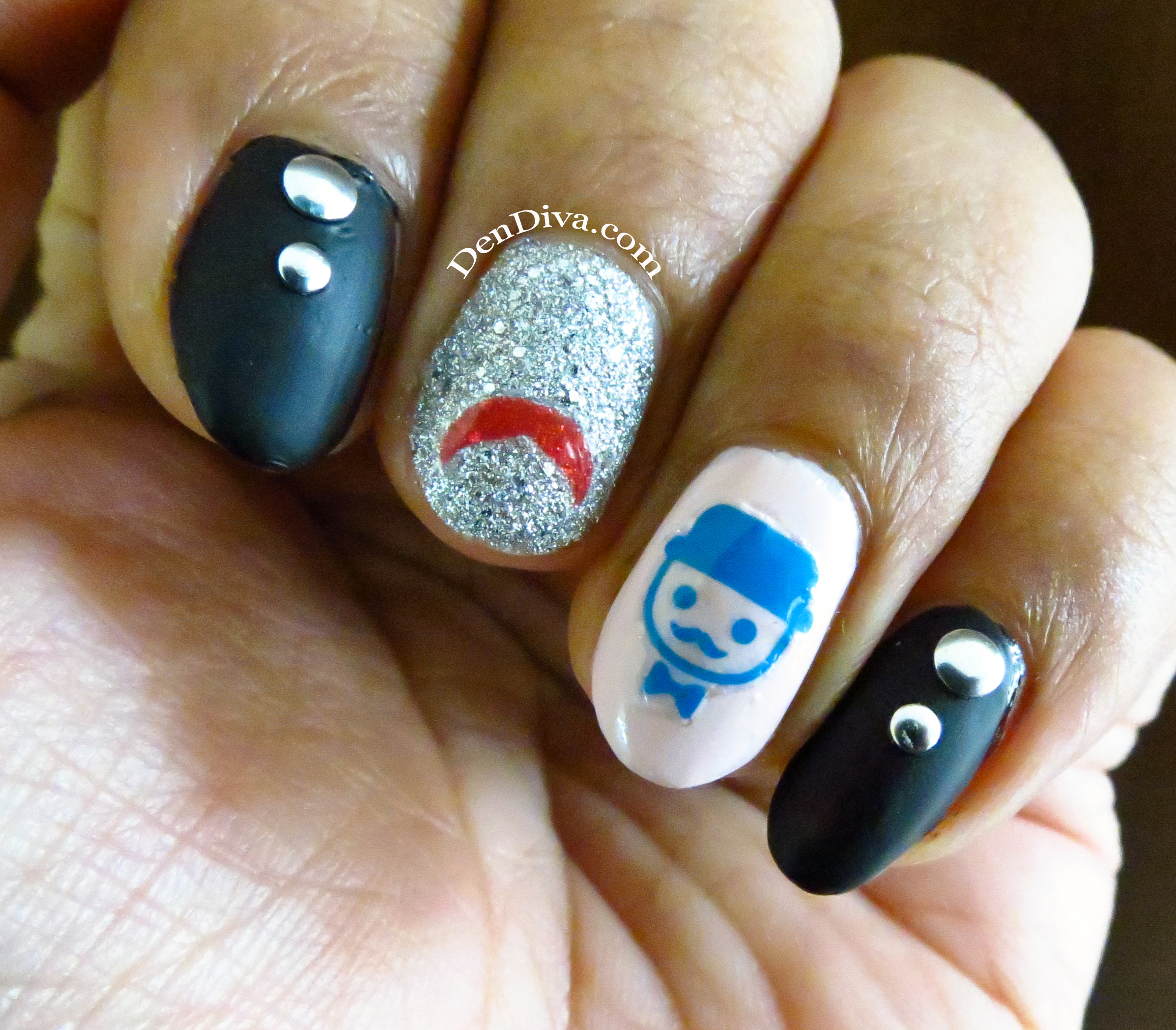 So  have done a very cute nail art for this. Check out the items I have used for this
1) Nail Polishes : Light pink, Black, Silver glitter, Clear, Matte top coat
2) Tools : Dotting tool small, Tweezer
3) Accessories : Nail stickers from Maybelline
Silver Studs from Born pretty store.com (item link here. Use my Coupon DENDIVAK31 to get 10% off)
Ring from BornPrettyStore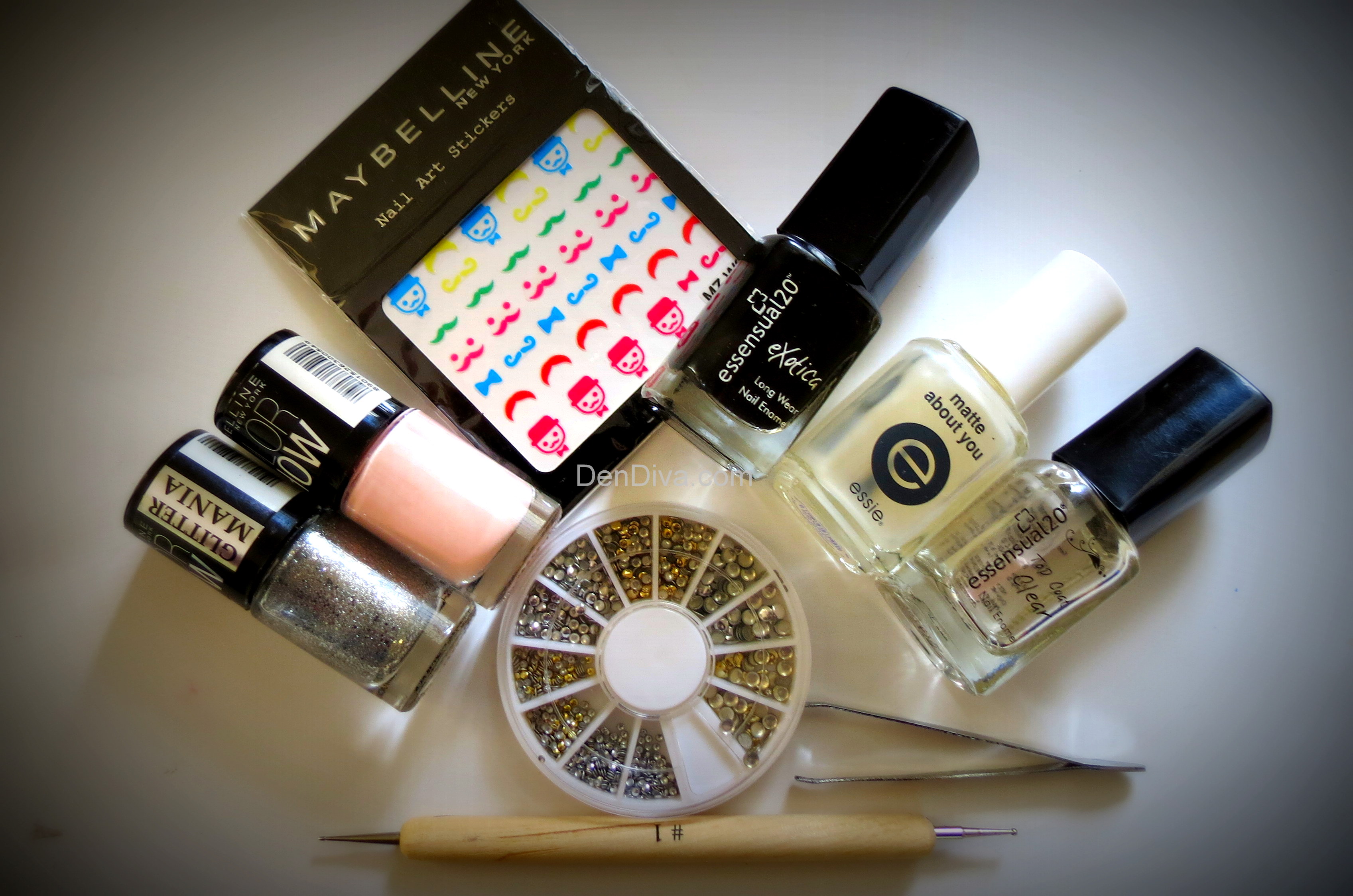 Steps:
1) Apply Base colors 2 coats & let it dry completely
Black : in thumb,index and pinky finger
Silver glitter : Middle finger
Light pink : Ring finger
2) On black polish apply 1 coat of matte top coat and let it dry
3) Take 2 stickers from the Maybelline nail sticker pack and apply on Ring and Middle fingers
4) To apply studs : Apply a dot of clear polish on the matte nails, near cuticle and take a stud and put it over it. Apply one big and one small studs.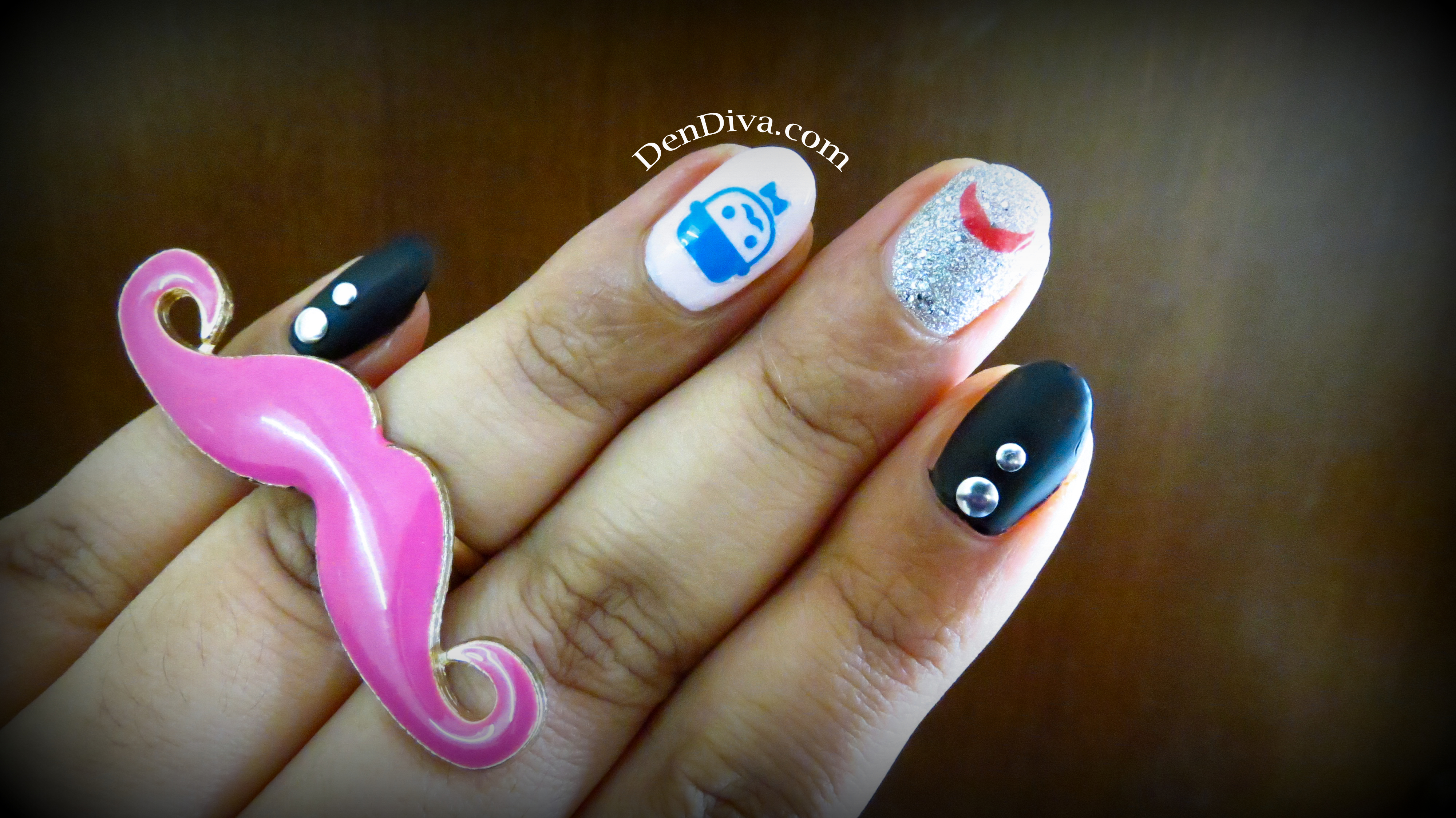 And you are done!! Itsn't it super easy. I had these nail stickers from so long, but didn't use it. It has got so many cool moustache designs. May be will try some thing different next time. And one amazing thing is I got the nail stickers free on my buy of Maybelline polishes! So give it a try and try some cool Moustache design yourself.
If you like this post don't forget to share among your friends.