So another month over and time to look back to my fav 5 nail arts I tried. I will give the tutorial link to each so you can check them out!! And do let me know which one is 'Yay' and which is 'Nay'… good or bad I welcome all comments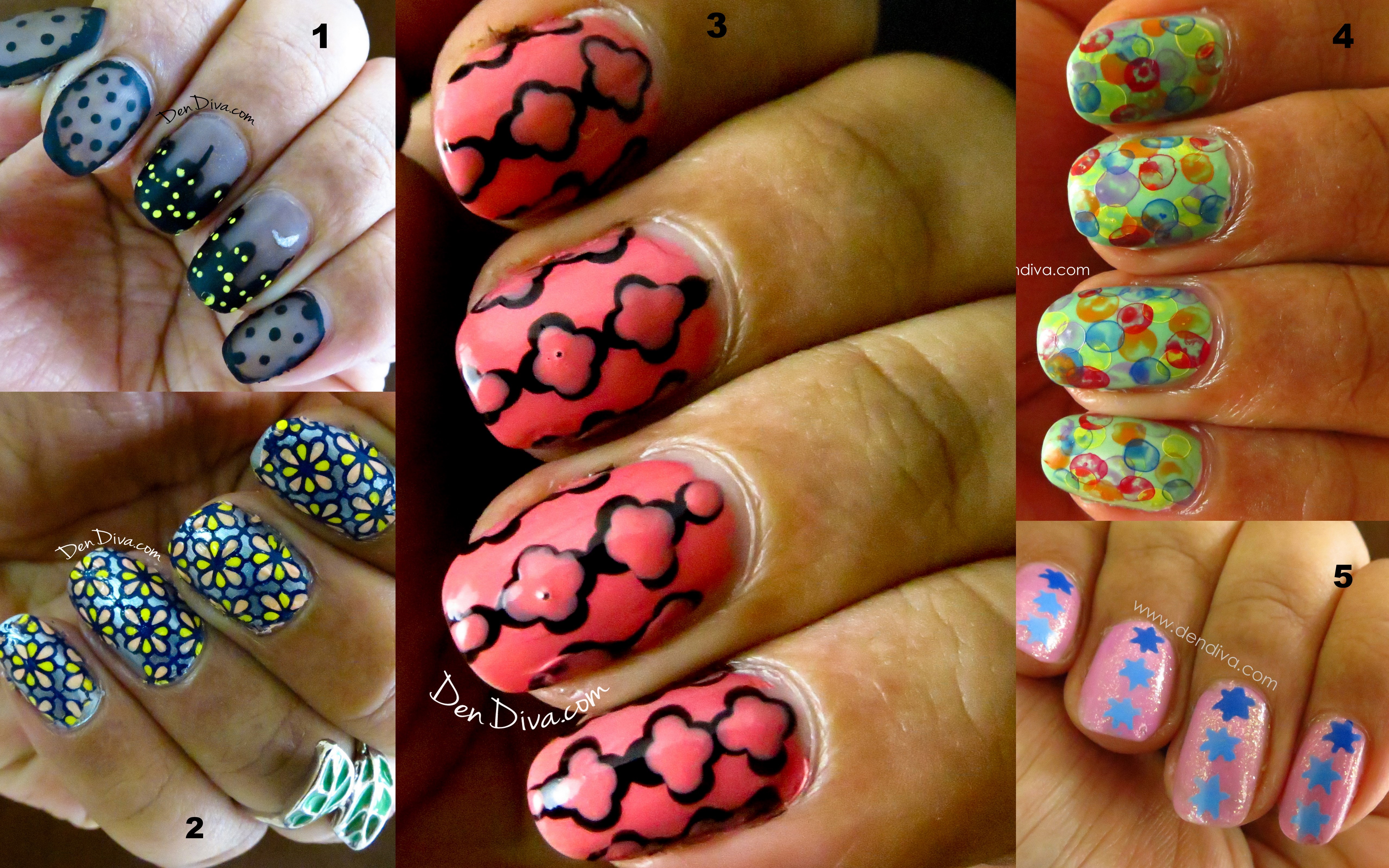 Click on the nail art names to go to tutorial links.
1 ) DIY Sheer Polish + Nail Art City Sky Line
3) Quatrefoil Nails – No tutorial, just posted in my Instagram account (@dendivablog) . I post an extra nail art every month just for my Instagram followers.
4) Nimbus Nails