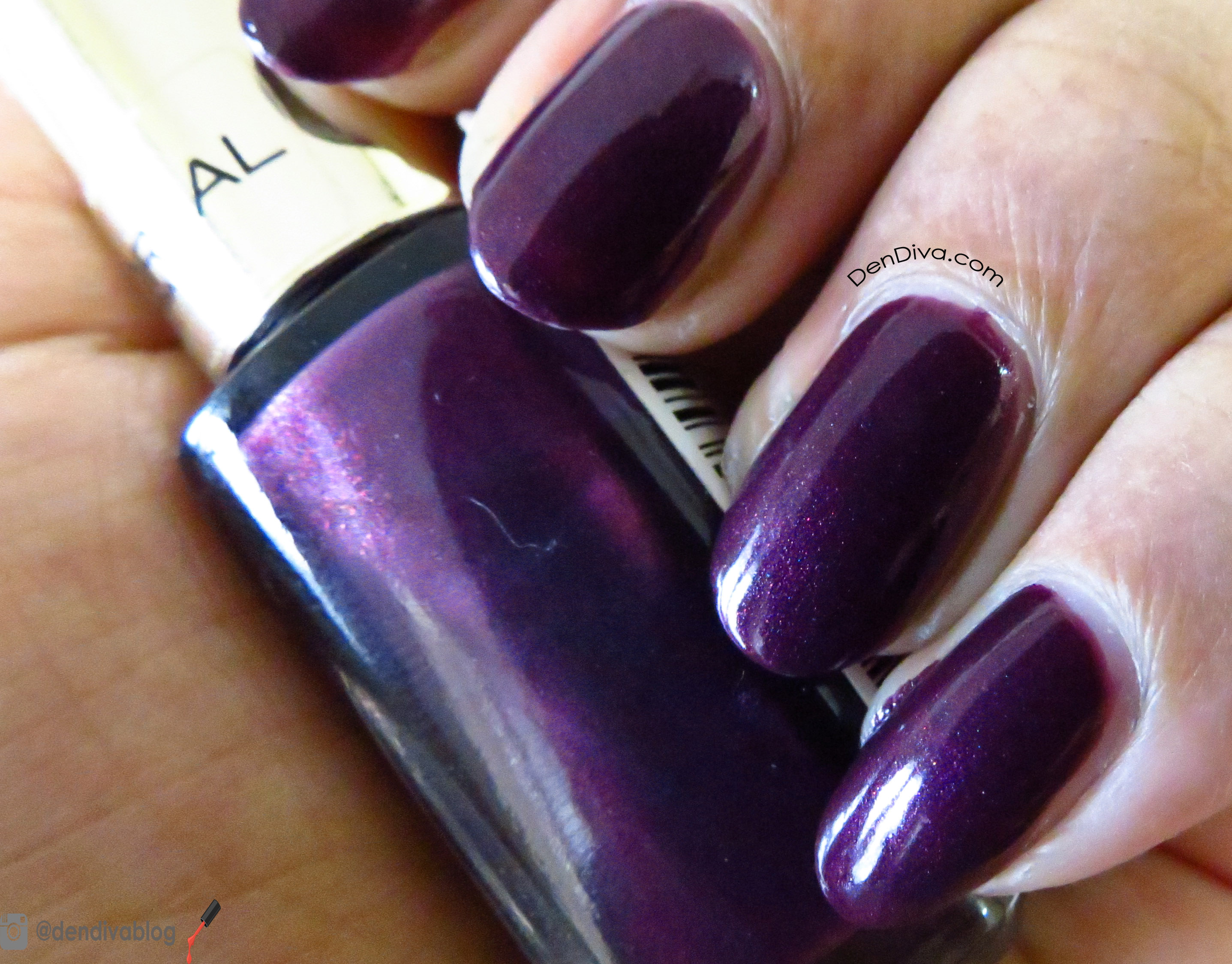 Holiday time is near and I decided to treat myself with some polishes which would be perfect for the winter season. So mostly I was looking for deep and rich shades. I never got a Loreal brand polish before and I was looking for particular shades which I didn't find in other brands. They have got some amazing shades and I'm falling in love with the color they have.
 So I will be covering L'Oreal Paris Color Riche Nail Enamel Wild Purple shade today. I have some more polishes to swatch and share with you, which I will do it soon… promise!!!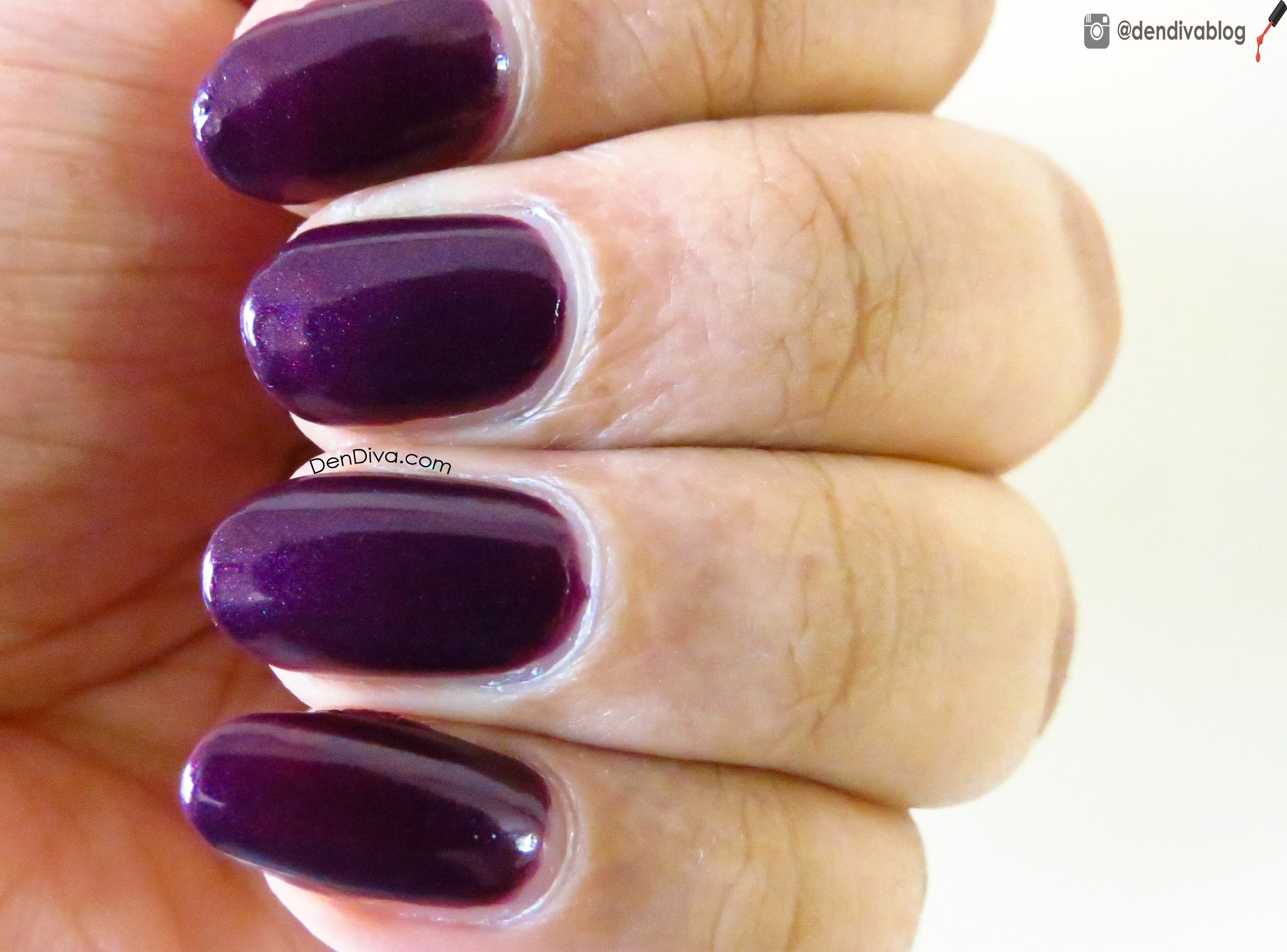 COLOR: Its a beautiful deep purple shade with tiny shimmer particles. The color itself is very flattering for my nails and it will suit most Indian skin tones.
COST and QUANTITY : 5ml for Rs.235
PACKAGING : The bottle is easy to hold and apply polish, is handy. The brush is thick and in one swipe I could cover 90% area of my nails. I was looking for such brush and I got that in very reasonable cost.
OPACITY : I applied 3 coats to achieve this shade. But 2 coats is enough. I had to apply one more coat as I smudged it after applying :-). Single coat will be sheer.
DRYING TIME : Its not quick dry and not takes too much time to dry either. So kind of in between when it comes to drying time.
And I am listing some sites where I found this shade available (I just googled and providing the links what I found, please check yourself once again for recent site listings)
Flipkart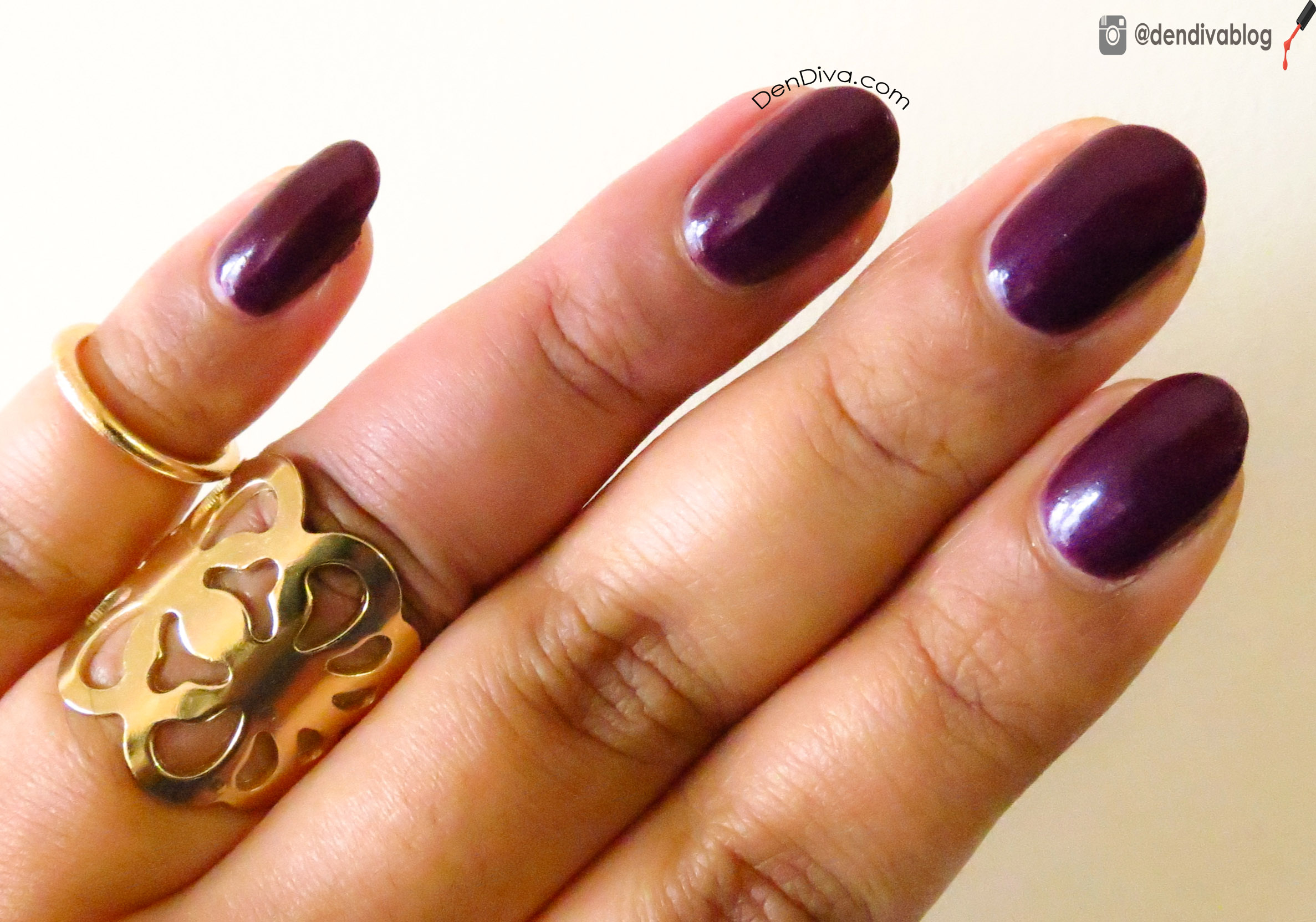 Whats your favourite winter nail polish shade you love most. Any suggestions you want to give me, I would luv to know.