I did a bunch of Valentine's day special nail arts which are really easy and not require much tools n nail accessories. You can easily try them out and give a cute manicure thi Valentine's. In some nail arts I have added some cute Luv messages.. do check them out n have a great time with your loved one!!!
I have numbered the nail arts in the photo below, and below the photo you can find the links to the nail art video tutorials. I will mention the videos in the same number sequence as the photos for you to check out easily.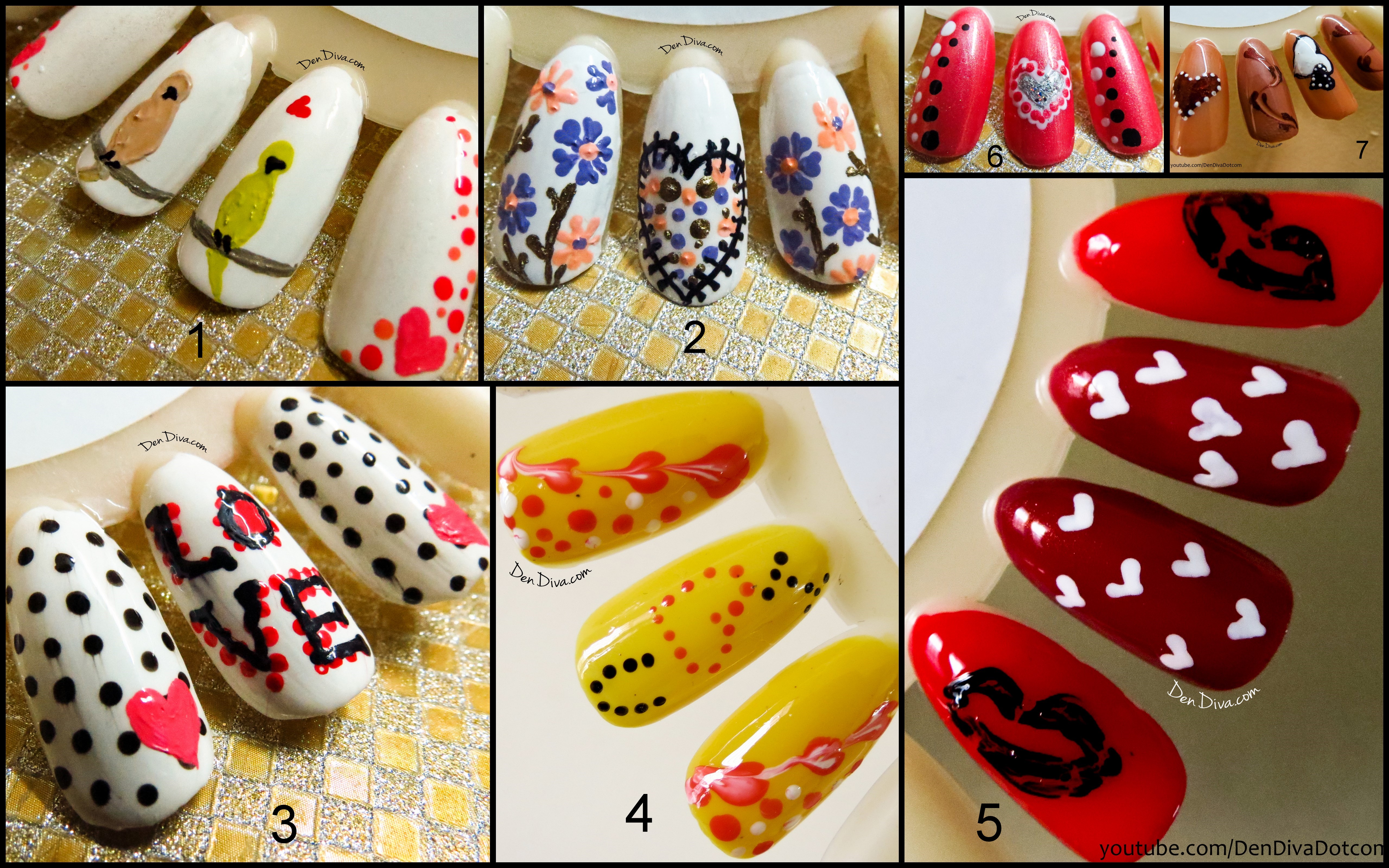 TUTORIAL LINKS
1. Love birds
4. Luv msg 
6. Lace Hearts
7. Hearts
Let me know which one is your fav from these designs!!