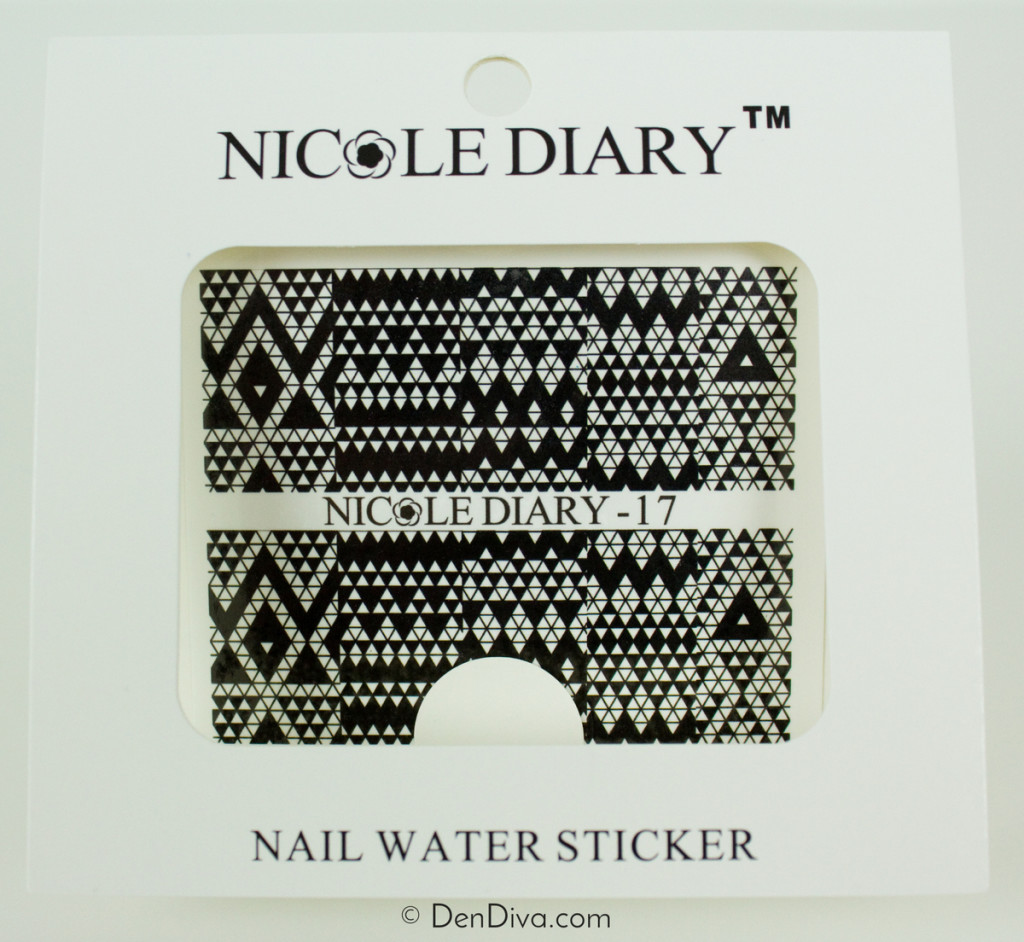 I am one of those people who love geometric prints. And geometric pattern on nails have been my most favourite, I always look for products with such patterns. They make your nails look aahhmazing and salon style. And geometric and monochrome goes hand in hand mostly. So I tried this black & white nail art using Nicole Diary -17 Nail Decal.
Where to Get Nicole Diary Products
You can visit their online store at Amazon or Aliexpress and check out their products.
Else you can also search "Nicole Diary" on Amazon/Aliexpress to lookup their stores.
They Ship their products Worldwide, which is great!
Win Free Gift using my Coupon Code!!
You can use my Coupon Code "Mad2016"  if you make orders in their Amazon or Aliexpress store. You can leave the gift code with the order note, and they will offer a small free gift worth $2-$5 with your orders. Use that today!!
STEPS
1. Apply white polish as base color. You can choose any color you want. I just love black and white combination so I went for it.
2. Take the nail decal and cut into small pieces which will fit your nails.
3. Remove the plastic film covering it.
4. Take a bowl with room temperature water in it.
5. Place the cut nail decal in it for 10-15 sec.
6. Apply a drop of water to the nail you want to put on and also on your finger tips (This helps the decal not to fold and apply properly)
7. Remove the decal with a tweezer
8. Place it on the nails and press down, starting from center towards sides (to remove air bubbles)
9. Pat dry with a tissue and apply top coat once its completely dry.
10. Remove the excess towards cuticle and nail sides using a tweezer.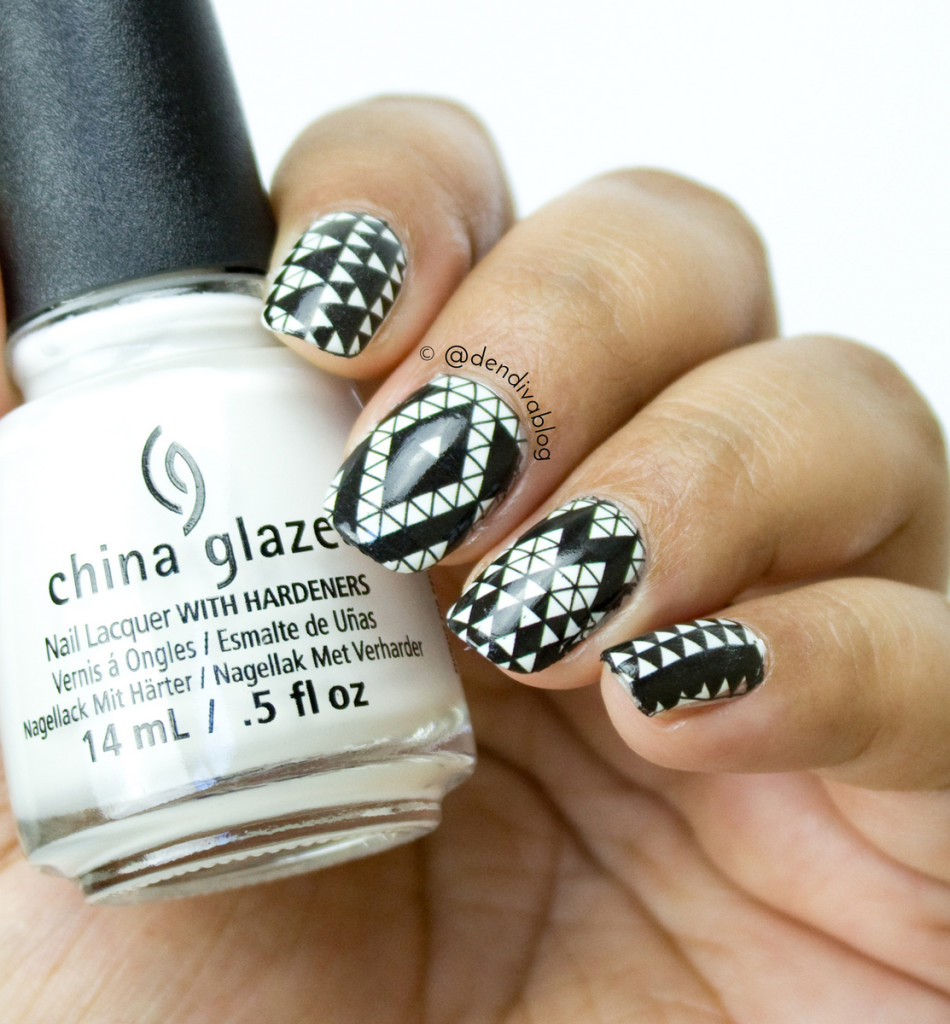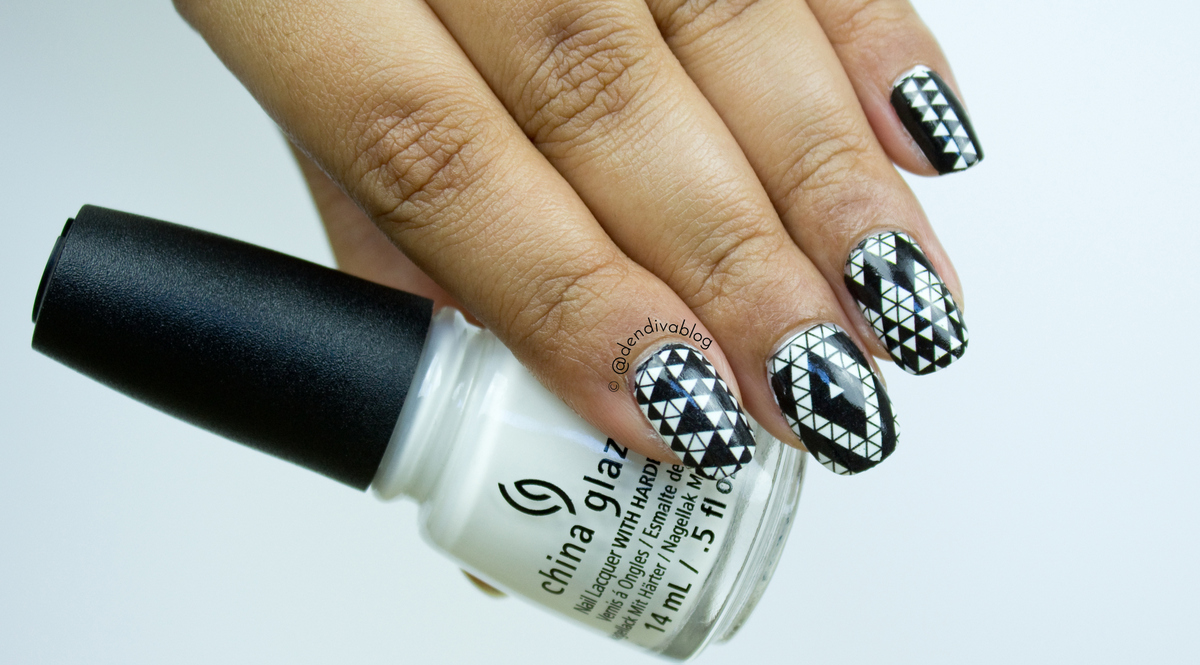 I love how it looks on my nails. They are bound to grab attention and looks so fun! Check them out today..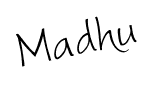 DISCLOSURE – I received this product free in exchange of my honest and unbiased opinion.
Save