Summer = bright colors all around! So jumping in the bandwagon, I also tried out this breezy looking mani and incorporated the summer shades. I recently got few polishes from Sally Beauty Supply (watch my Haul) and wanted bright looking pretty nails. So I used these Nail Decals from Nicole Diary to get the look!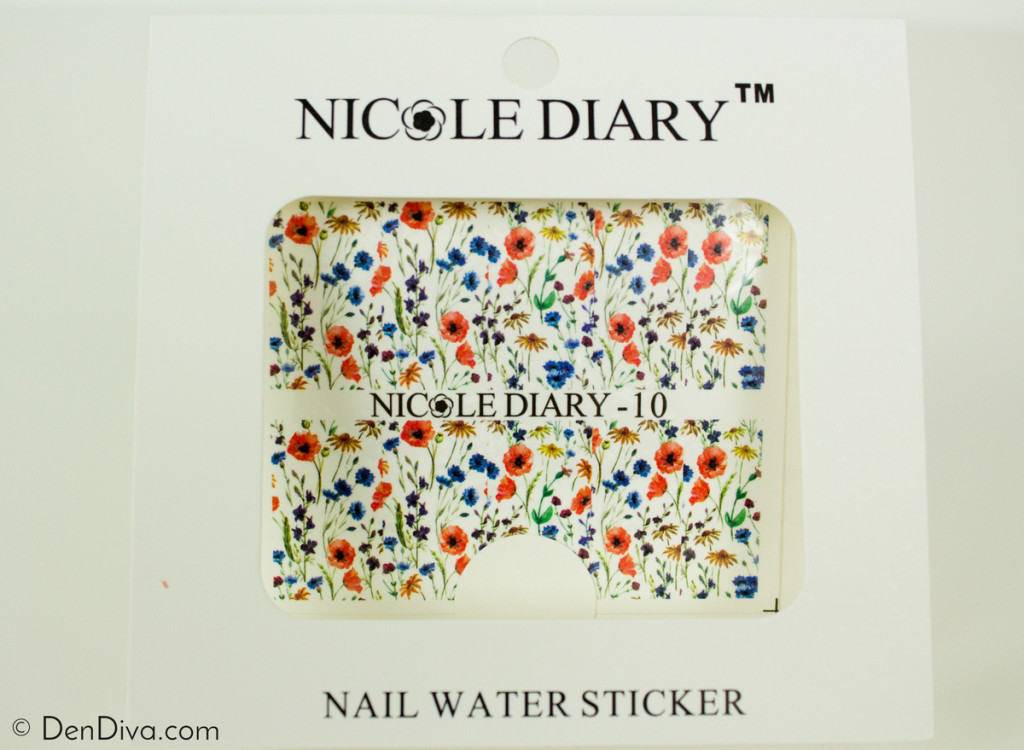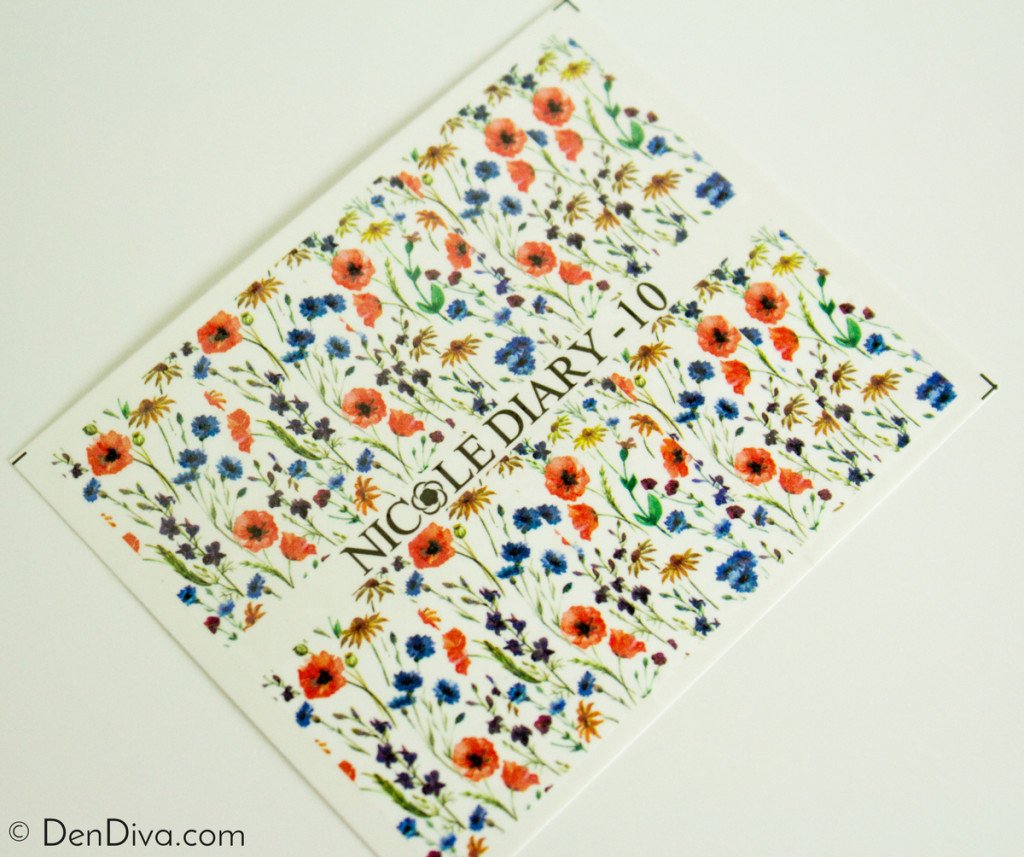 Where to Get Nicole Diary Products
You can visit their online store at Amazon or Aliexpress and check out their products.
Else you can also search "Nicole Diary" on Amazon/Aliexpress to lookup their stores.
They Ship their products Worldwide, which is great!
Win Free Gift using my Coupon Code!!
You can use my Coupon Code "Mad2016"  if you make orders in their Amazon or Aliexpress store. You can leave the gift code with the order note, and they will offer a small free gift worth $2-$5 with your orders. Use that today!!
Steps
There are 2 parts for this nail art. First part being the use of nail decals and second part being how I did the water spotted non-accent nails. I have already done a Step by step pictorial of how to Use Nicole Diary Nail Decals. The instructions on back of the package are self explanatory, but if you feel like you need to see the photos how to do it then check this out.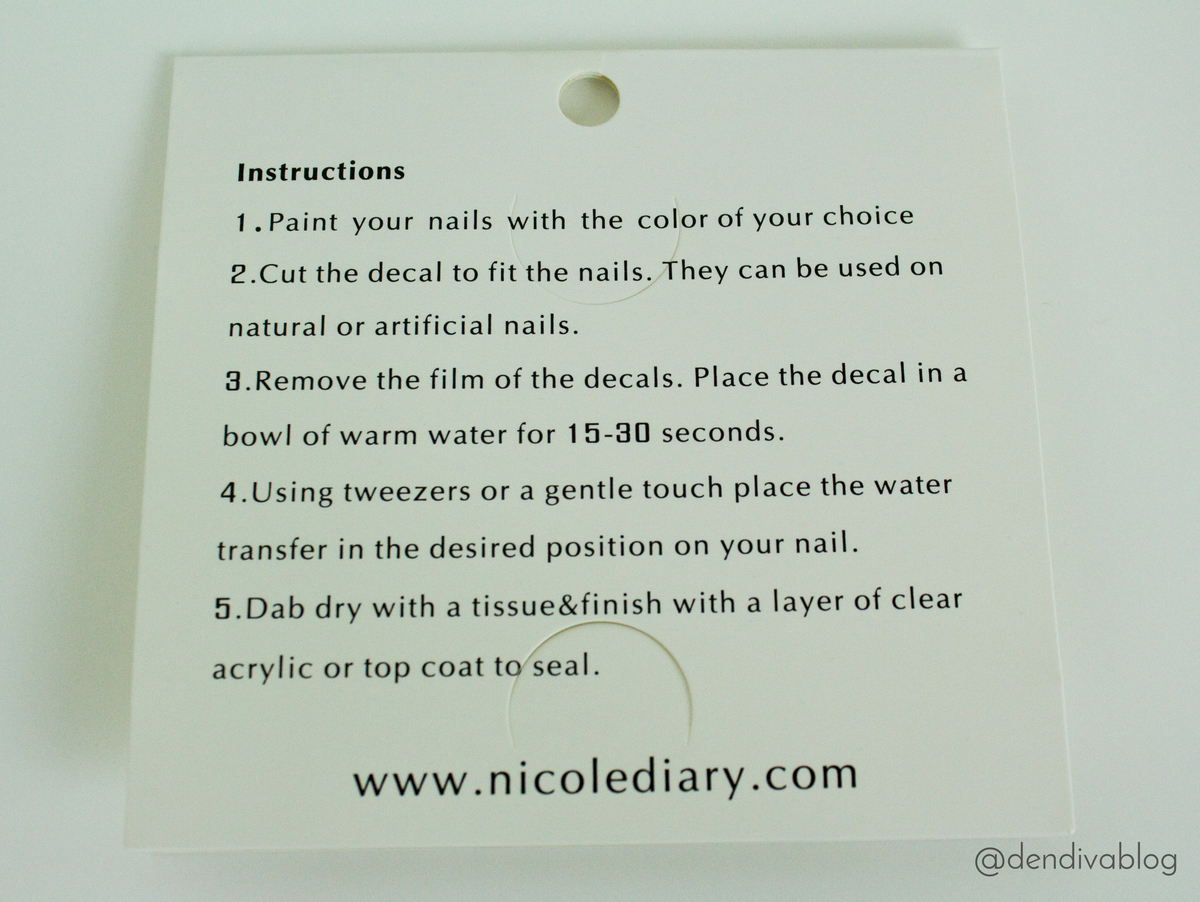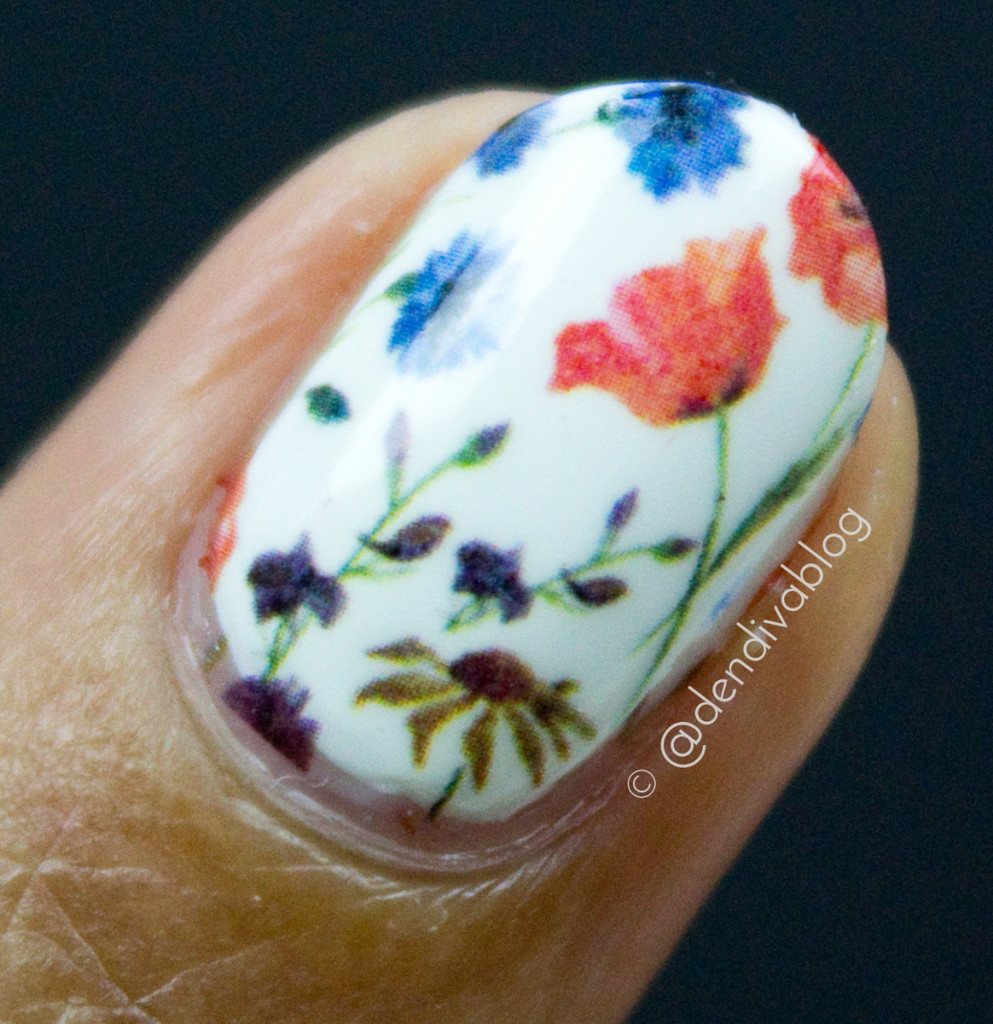 I applied the decals in my thumb,middle and ring fingers. And in my index and pinky finger I tried the water spotted technique. The tutorial for which is mentioned below –
1. Apply white polish to the nails and let it dry.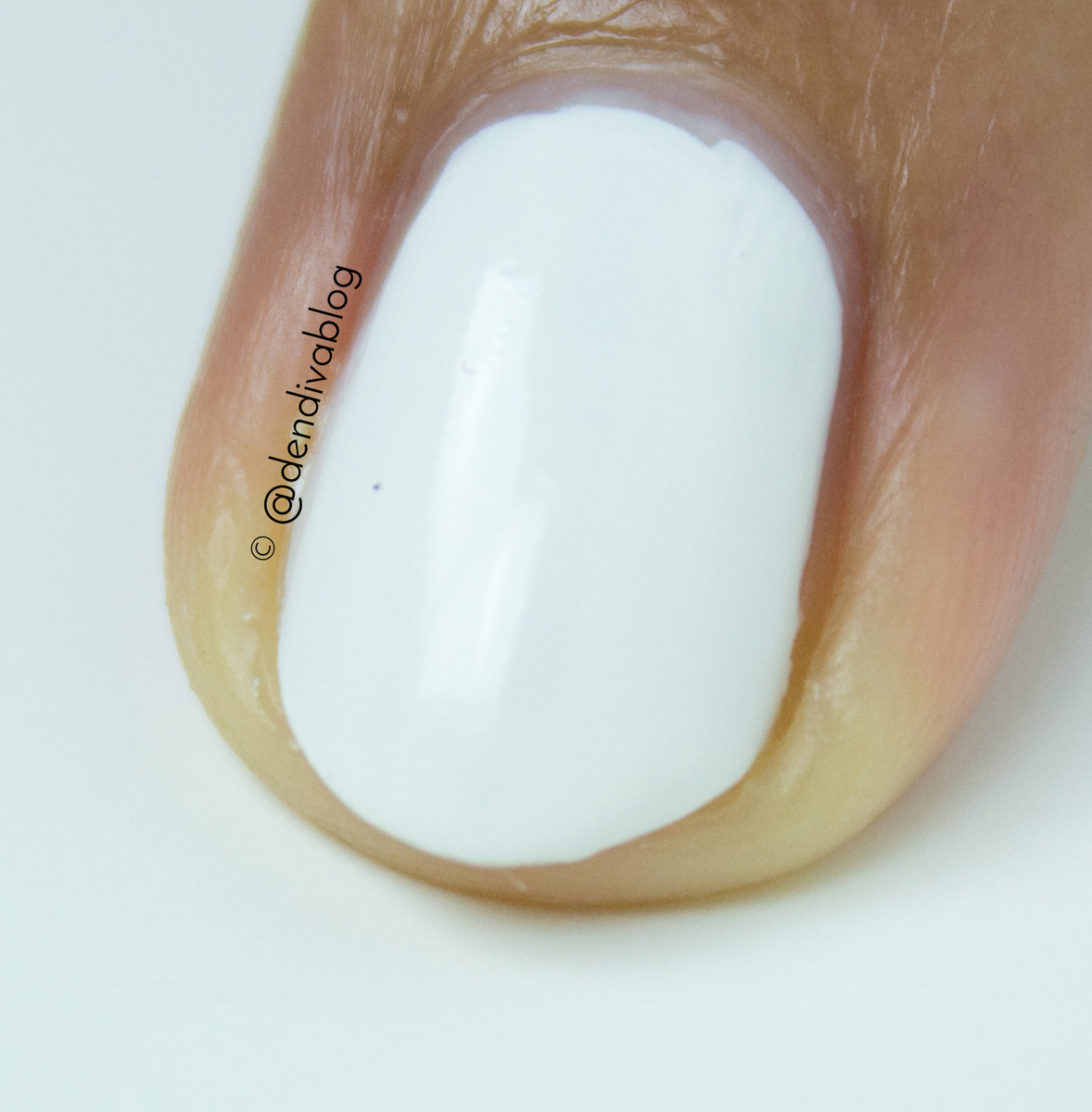 2. Take water in a bowl and put 1-2 drops of polish. The polish should spread immediately, else it won't work. So use some polish which is not very thick in consistency and take room temperature water. As soon as the polish is in water, spray some hair spray on to it. Don't spray too much, spray lightly. You will get the design similar to as shown below. And immediately dip the nail you want the design on. You have to be little fast in doing this step, else the polish will set and harden, making it difficult to do it. Once the design is transferred to the nails, take a orange tip / toothpick and remove the extras around the nails.
* You can use any polish combination you want. I used 2 polishes here.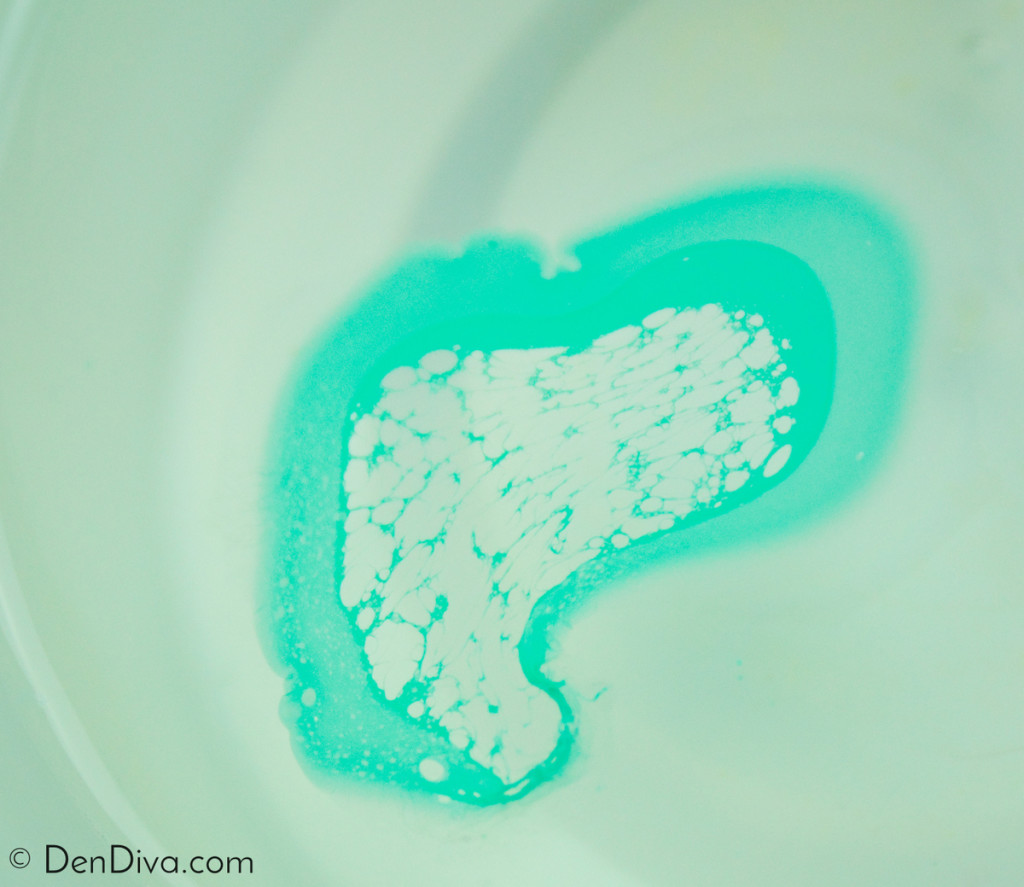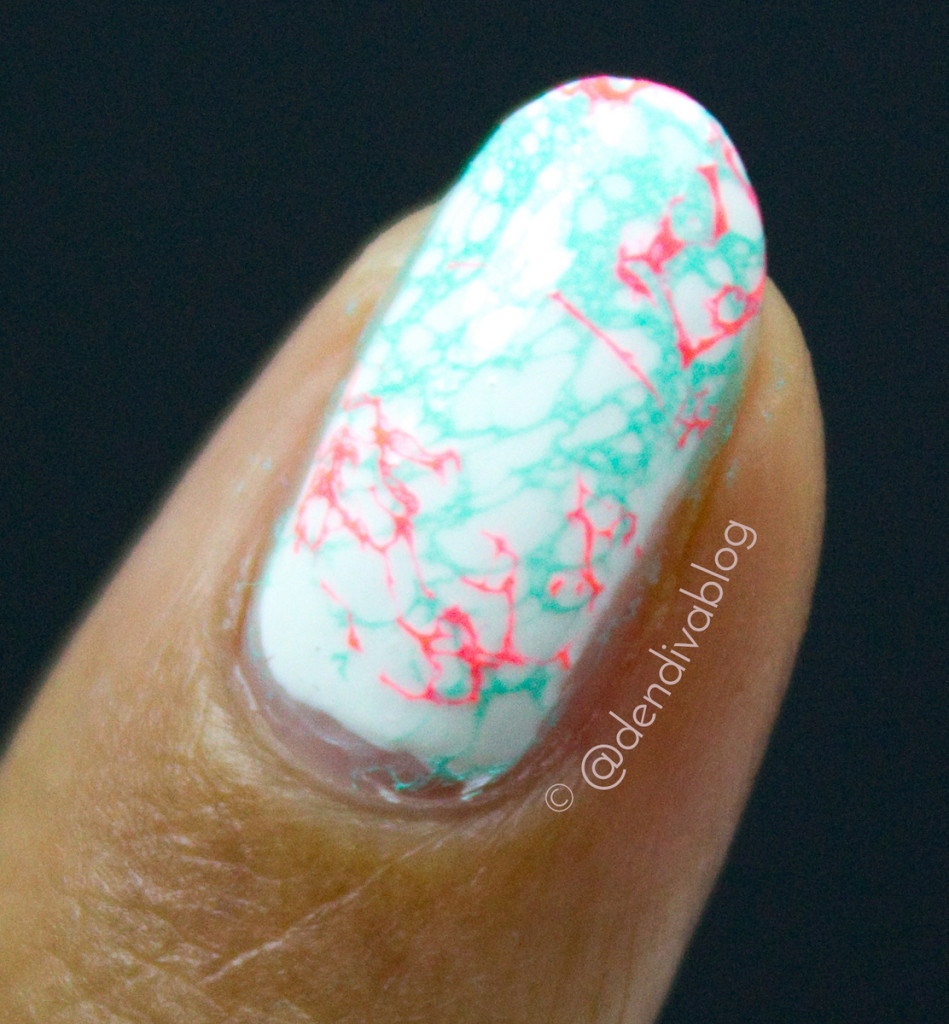 3. Then remove the excess polish around the nails using a Q tip and remover. Else you can apply scotch tape before doing step 2 so that clean up will be easy.
4. Once everything is dry, apply top coat to finish you nail art.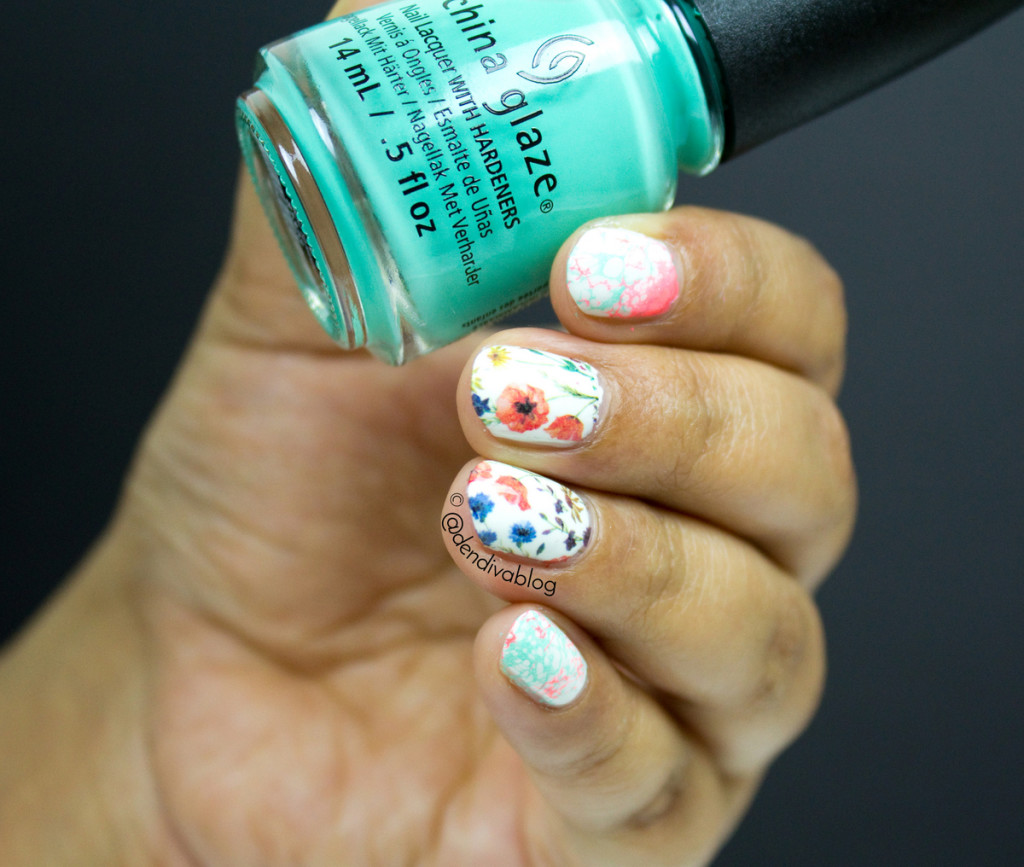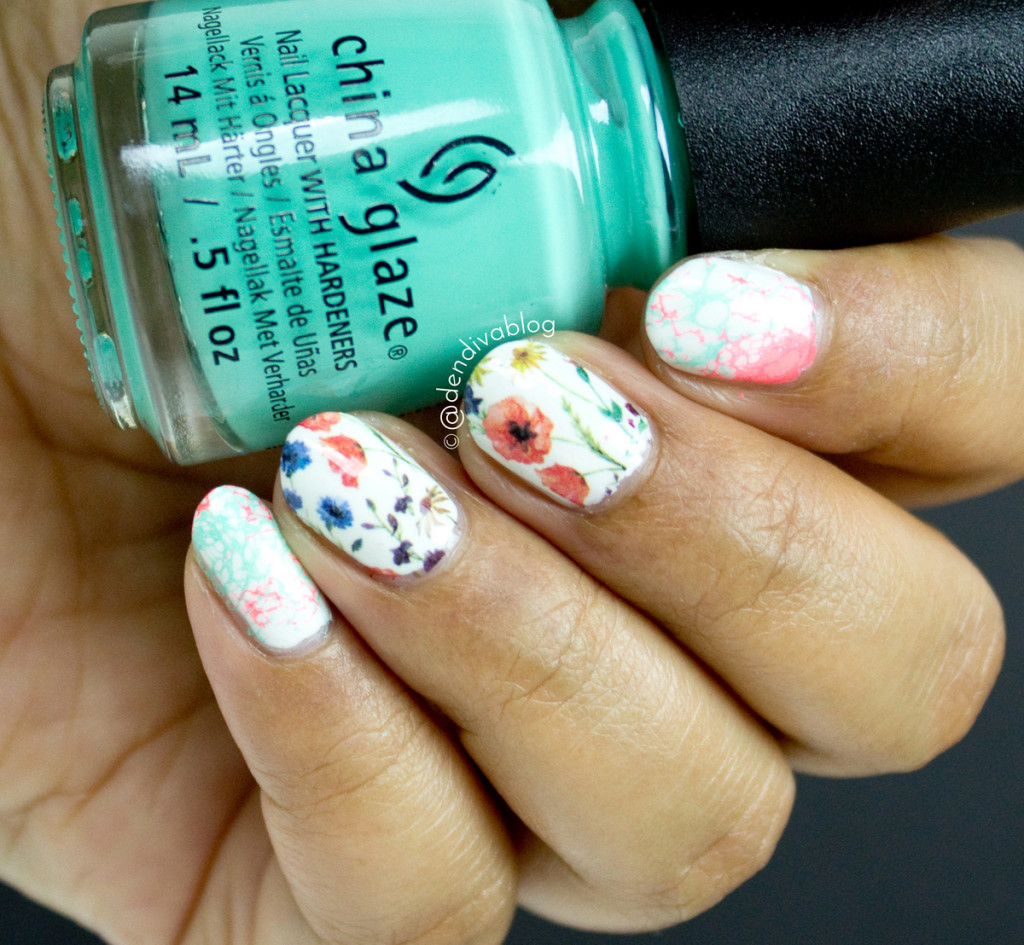 I am loving Nicole Diary nail decals, they are easy to use and the designs look great on nails, giving it a professional salon-type nails look! Get yours now!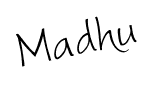 DISCLOSURE – I received this product free in exchange of my honest and unbiased opinion.
*PR
Save
Save
Save