Floral nail designs are always on trend and style. They never go out of style and today I will review BornPrettyStore's new stamping plate L001.
It has 8 large designs. The designs have floral and leaf pattern on it. It will look so pretty on long and short nails. The patterns are etched deep and perfectly. The stamper picks up the patterns nicely every time.
Item Details
Price – $2.99
Item Code – # 42516
10% OFF Coupon Code – DENDIVAK31
And here is the easy nail art I tried. I used the BPS UR Sugar Gel Polish and used a Purple Stamping polish from BPS to stamp the pattern on teal nails. I wanted a subtle stamping and not prominent, so I chose the shades like this.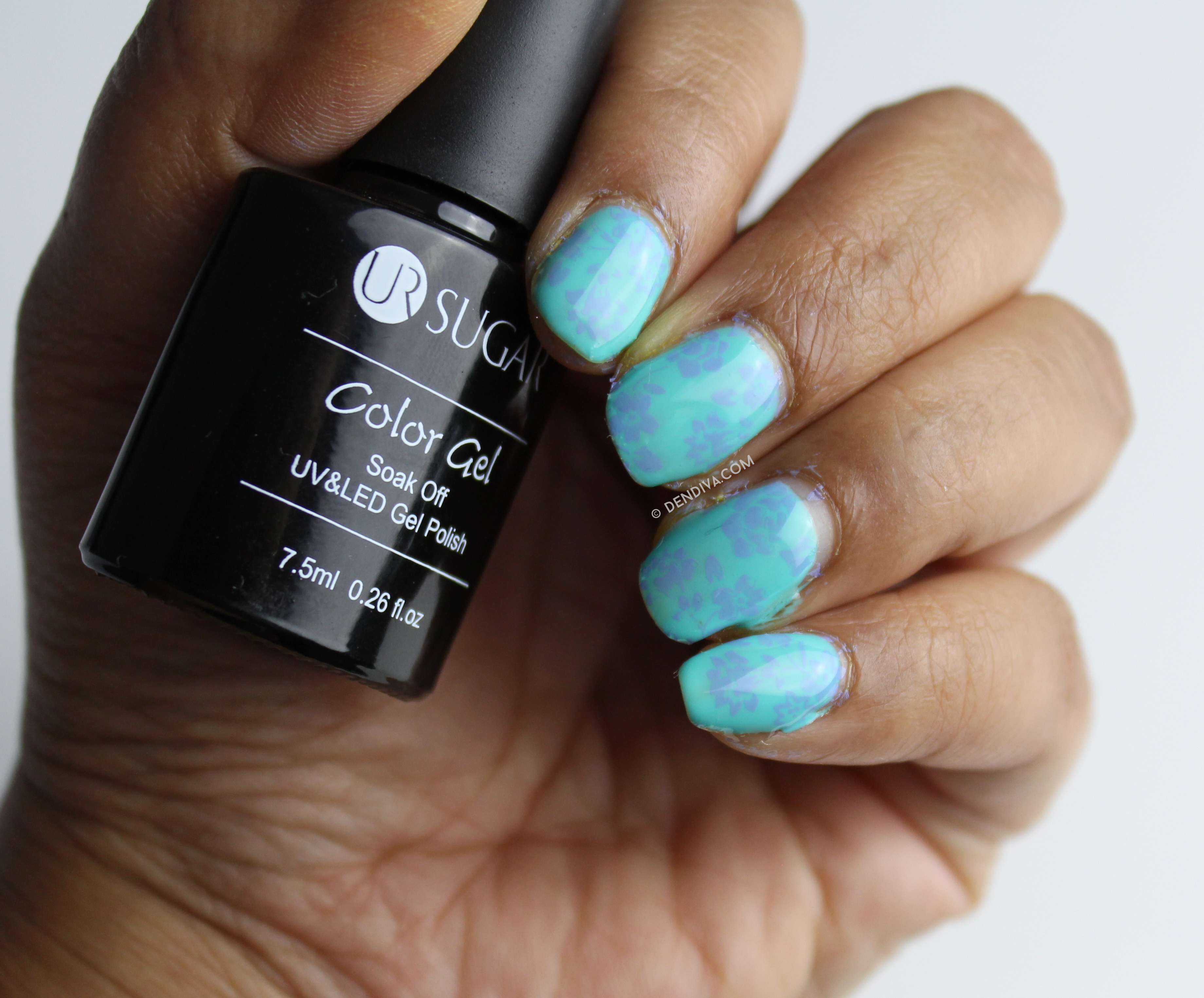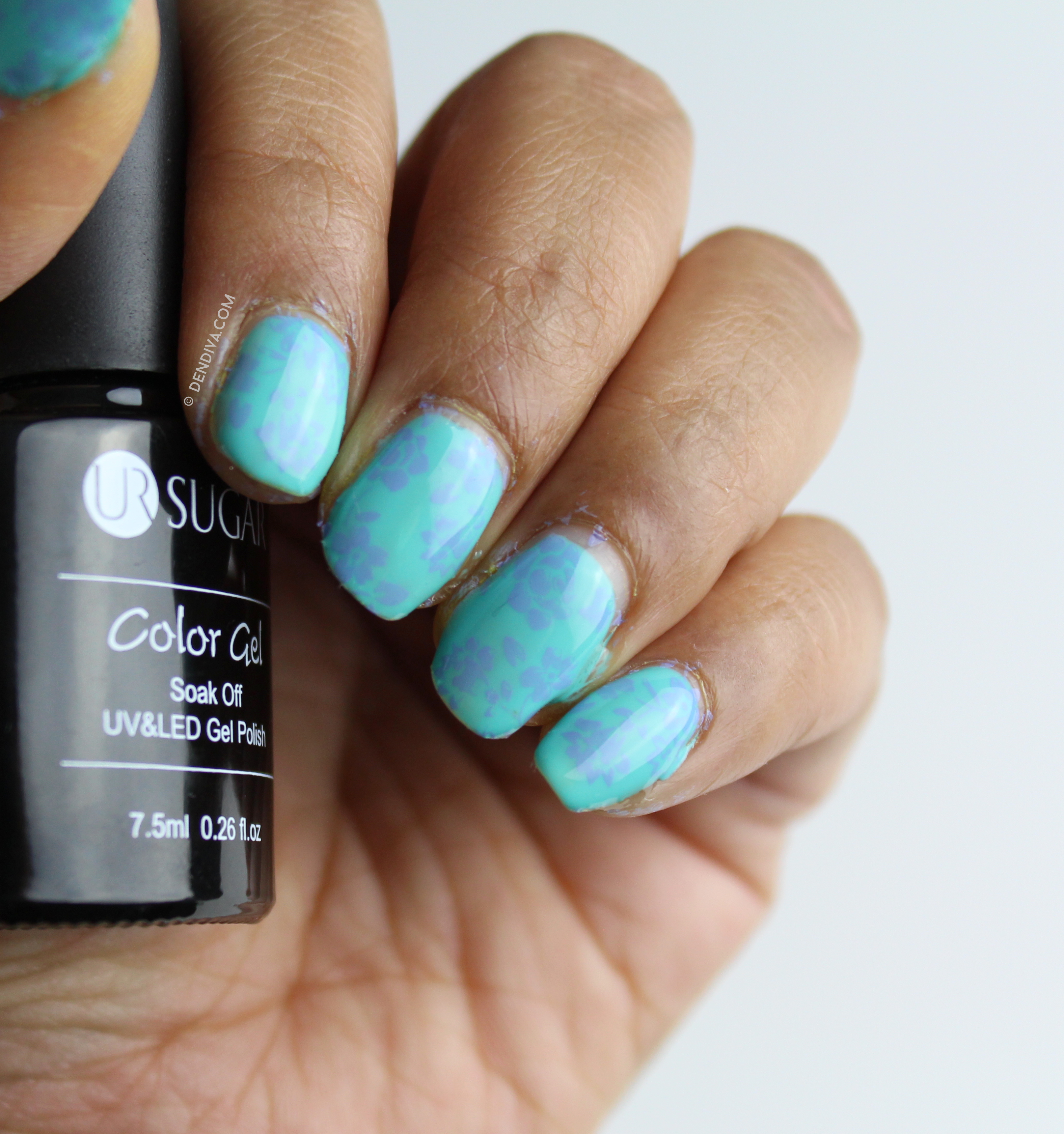 So this is my nail art design for a trip I will be taking soon. And we are going to beach so I wanted the blue shade to stand out and subtle stamping.
I will definitely try more nail arts using this and share more pics here.