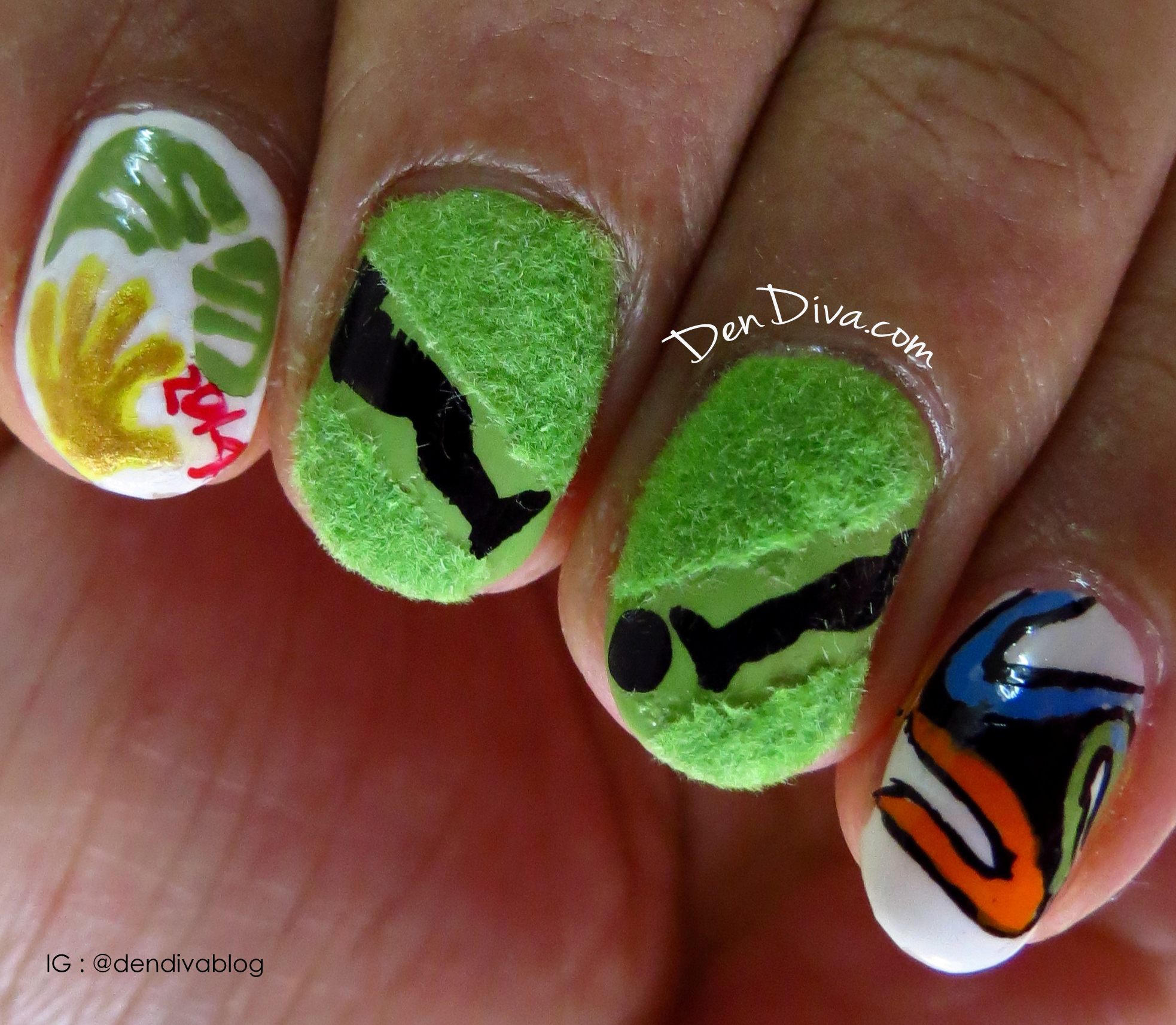 Football FIFA World Cup matches have started. So I here is my nail art inspired from FIFA. And what's more Nails Magazine has published my Nail art in their site as well. Check it out by clicking here.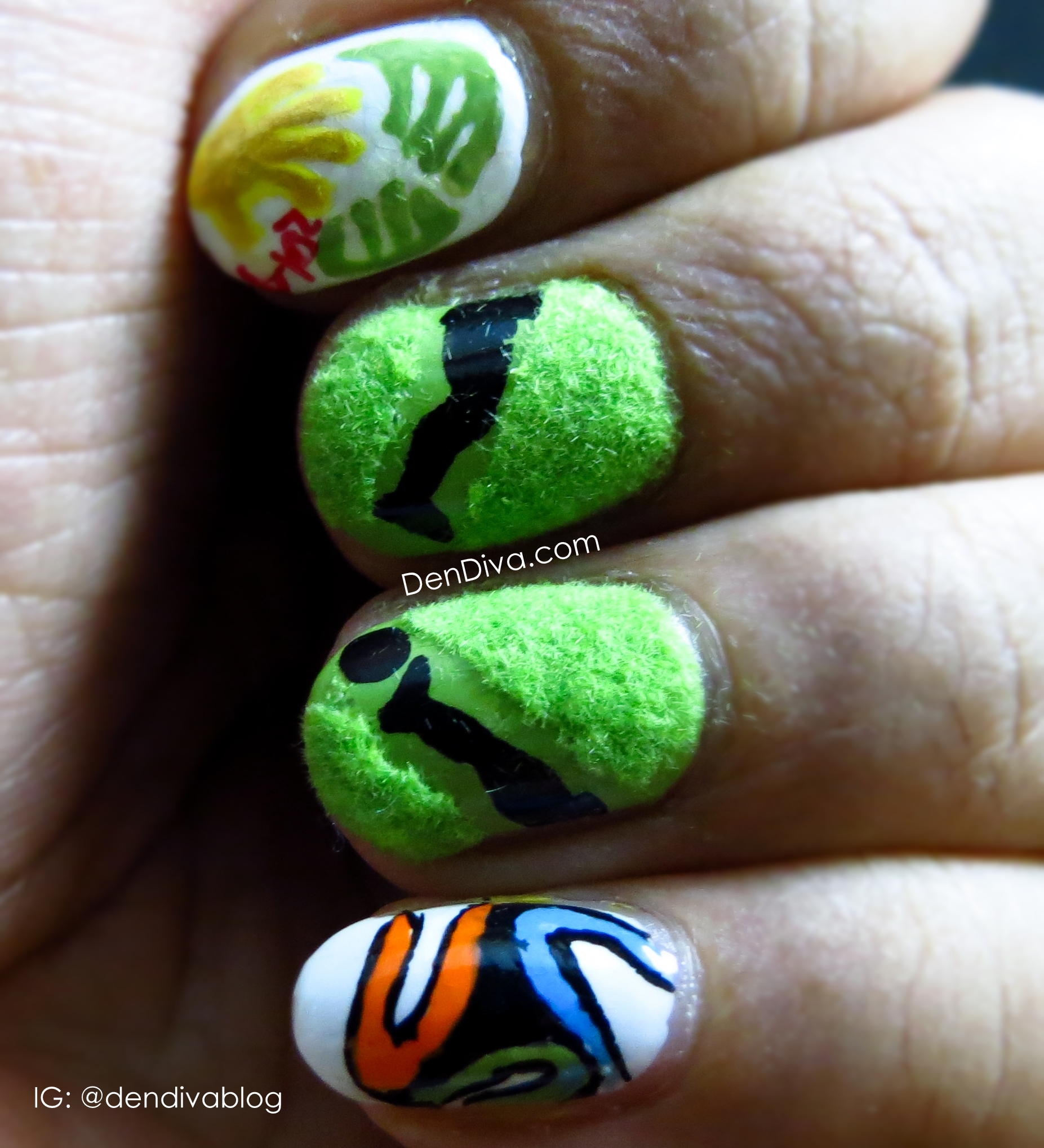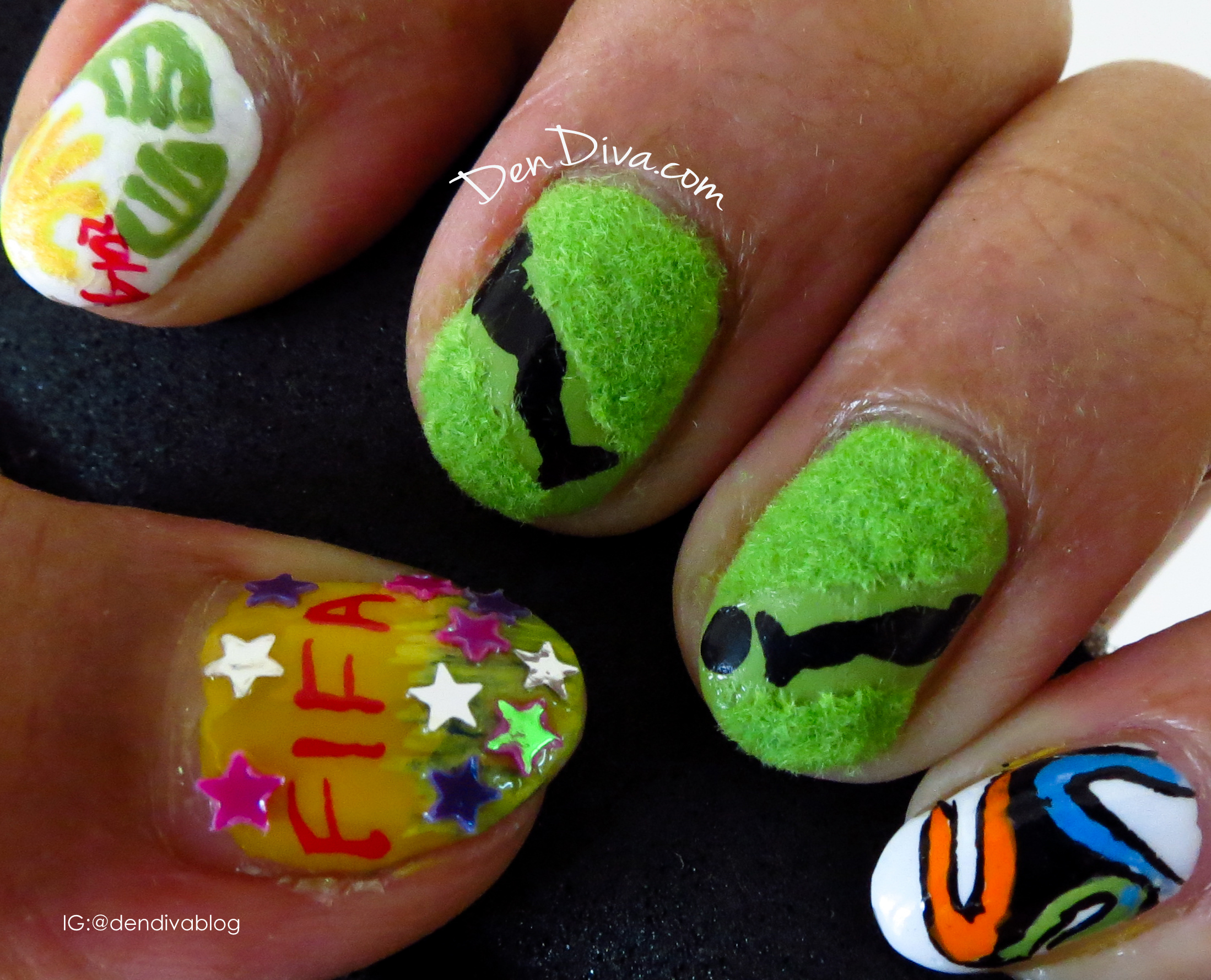 So How I did this mani , will just mention the steps.
1. Applied base coats on all nails : Yellow in thumb, Light green in Middle n Ring fingers , White in Index and Pinky fingers
2. Hand painted all the designs in acrylic colors
3. Applied Top coat on all the nails after colors have dried.
4. For Middle and Ring Finger : Took a thin stripe of Scotch tape and applied over the Players leg silhouette . Applied Top coat again and applied flocking/velvet powder over it. Then Dabbed the powder to set it. And after few secs removed the tape. Then removed the excess Velvet powder using a fan brush.
5. For thumb : Just applied some star glitters as FIFA is all about great Stars of sports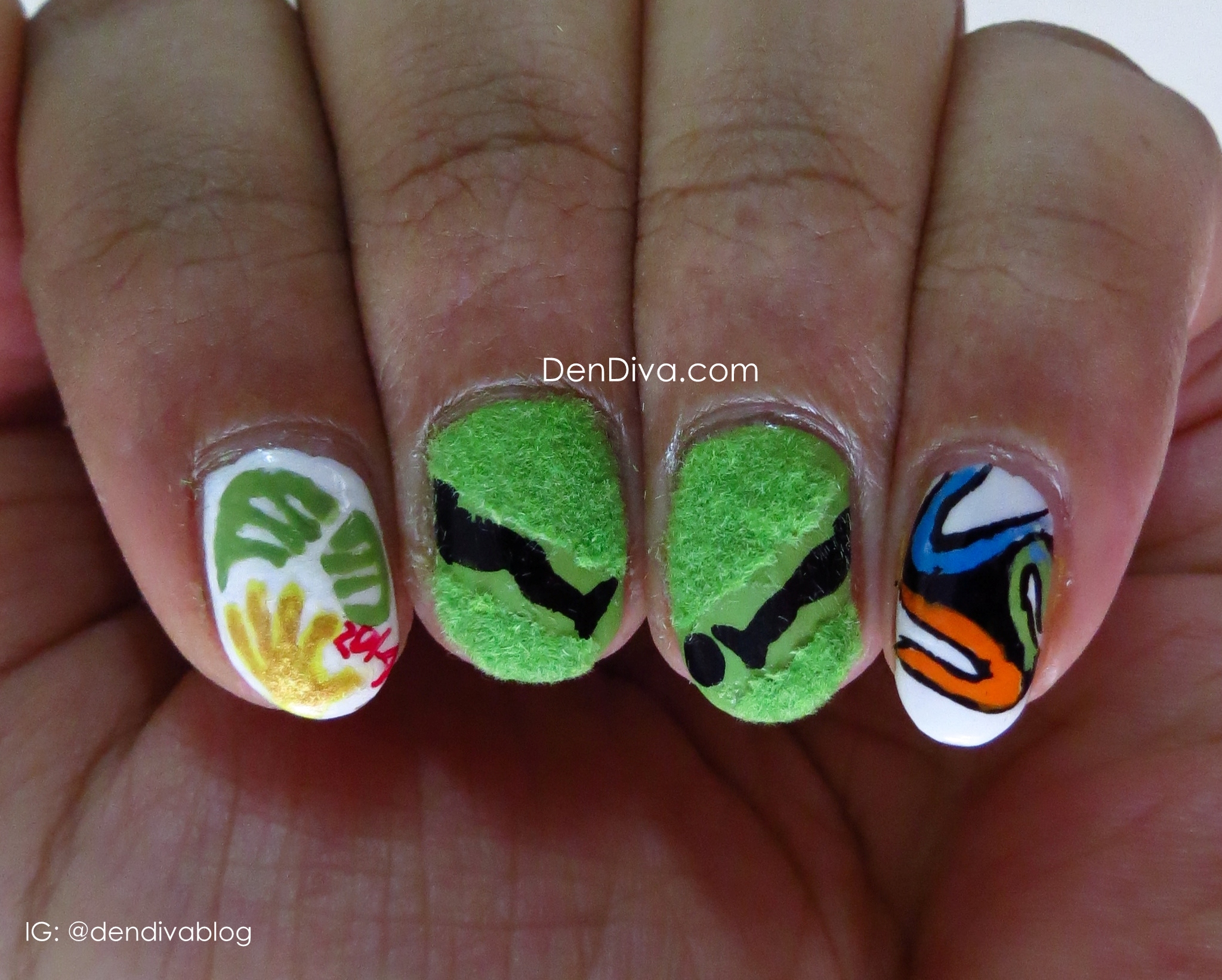 So did you like it… do share your comments