I wanted to do something really colorful after my last nail art of Black n white Tribal Nails, so did this one

Products I used for this :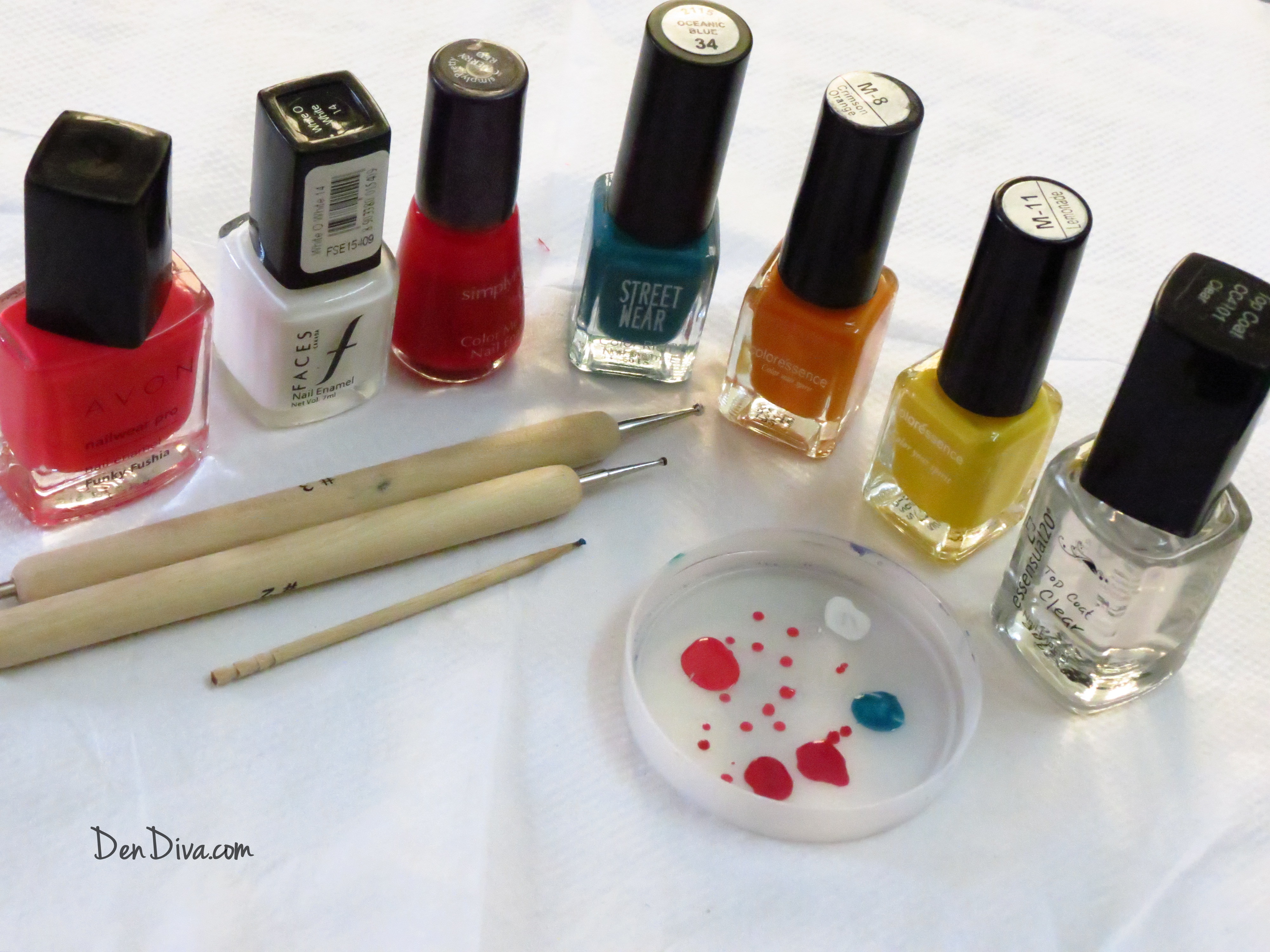 From Left to Right
1. Avon Funky Fushia
2. Faces White O White
3. Avon Simply Pretty Cherry Red
4. Street Wear Oceanic Blue
5. Coloressence Crimson Orange
6. Coloressence Lemonade
7. Essensual 20 Top coat
8. Niru's Dotting Tool – Check  my blog about where you can buy cheap dotting tools online
9. Palette – Using a old cream container cap
10. Toothpick
Check out the video tutorial here. Hope you guys like it.