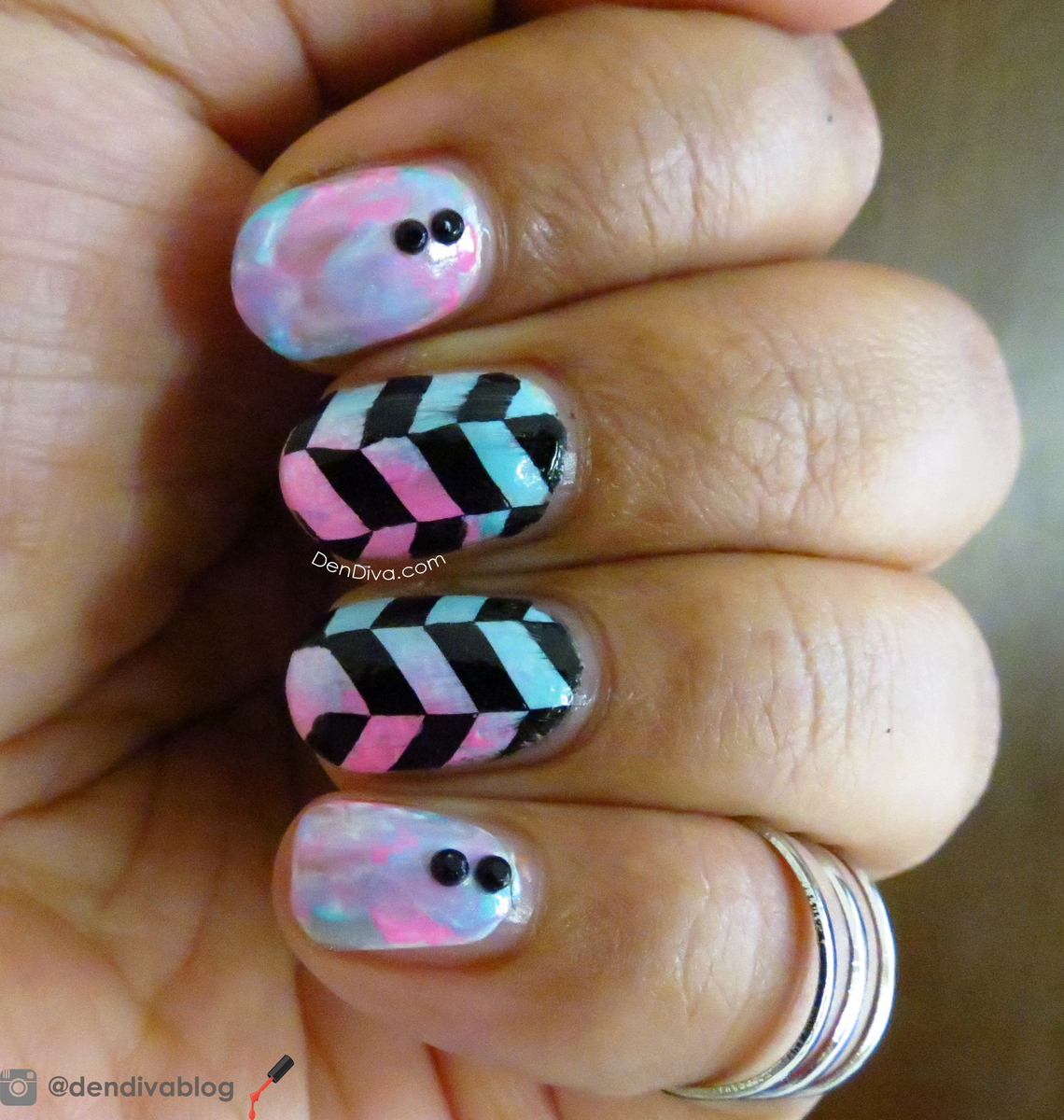 I wanted to try Saran Wrap technique from so long… I don't know why I didn't do till now
, its one of the basic nail art techniques when you are starting with nail arts. One of the simplest ways to do a cool mani. And you don't need much stuff. Follow my tutorial below to do it yourself.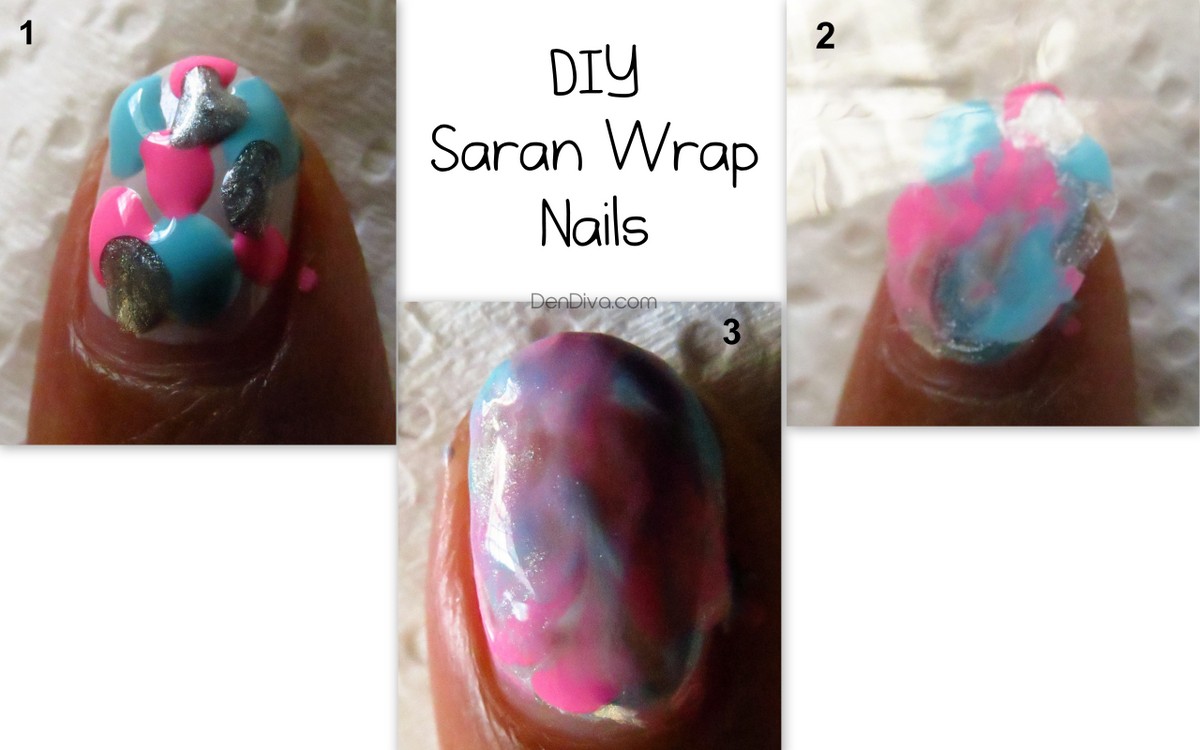 1) I have applied base coat on my nails and after it was dry, I applied white polish (polish should be opaque) and let it dry too. Then I took 3 shades of polishes, hot pink, teal and silver. I applied few blobs of the polish on my nails (generous amount). Just use the polish brush and apply dots randomly.
2) Immediately take a Saran Wrap (plastic sheet) and place on the nails and using one finger gently press down on the nail. Press in various areas so that the polish will blend well throughout.
3) Do it for 10-15 secs and quickly. Else the polish will become dry and will come off with the sheet. Take out the Plastic gently and you can see the colors have blended well giving a nice effect on the nails.
4) Once it is completely dry, apply a top coat to finish.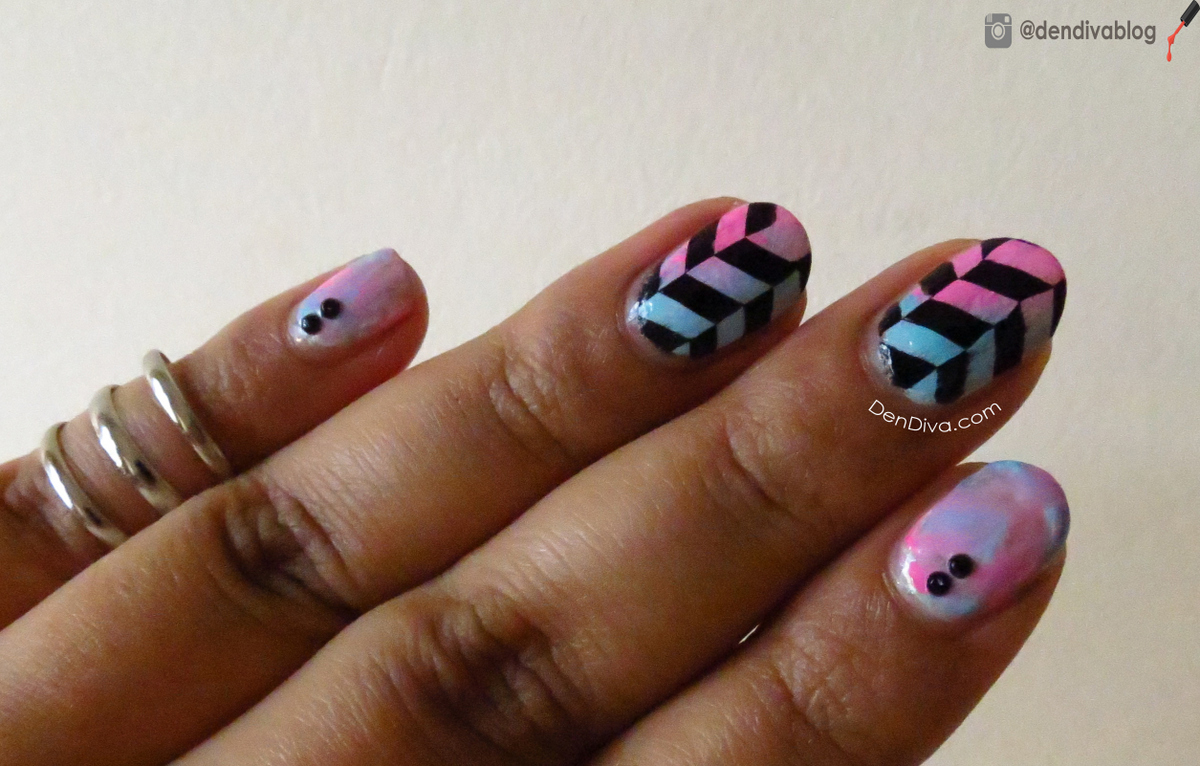 For my mani, I did Saran Wrap nails as base on all my non-accent nails. Then for my accent nails I just did a gradient base & stamped with this BPS Stamping Plate. (Use my Coupon DENDIVAK31 for 10% off on all BornPrettyStore items). And on the non-accent nails I just applied black studs.
Try this yourself and let me know how it went. Do share your recreations in my Facebook and Instagram for featuring your nail art.